Happy Friday! What I fed the twins is back and this week it's a mix of new items and old favorites. But before we dive into toddler meals, here's a little personal update...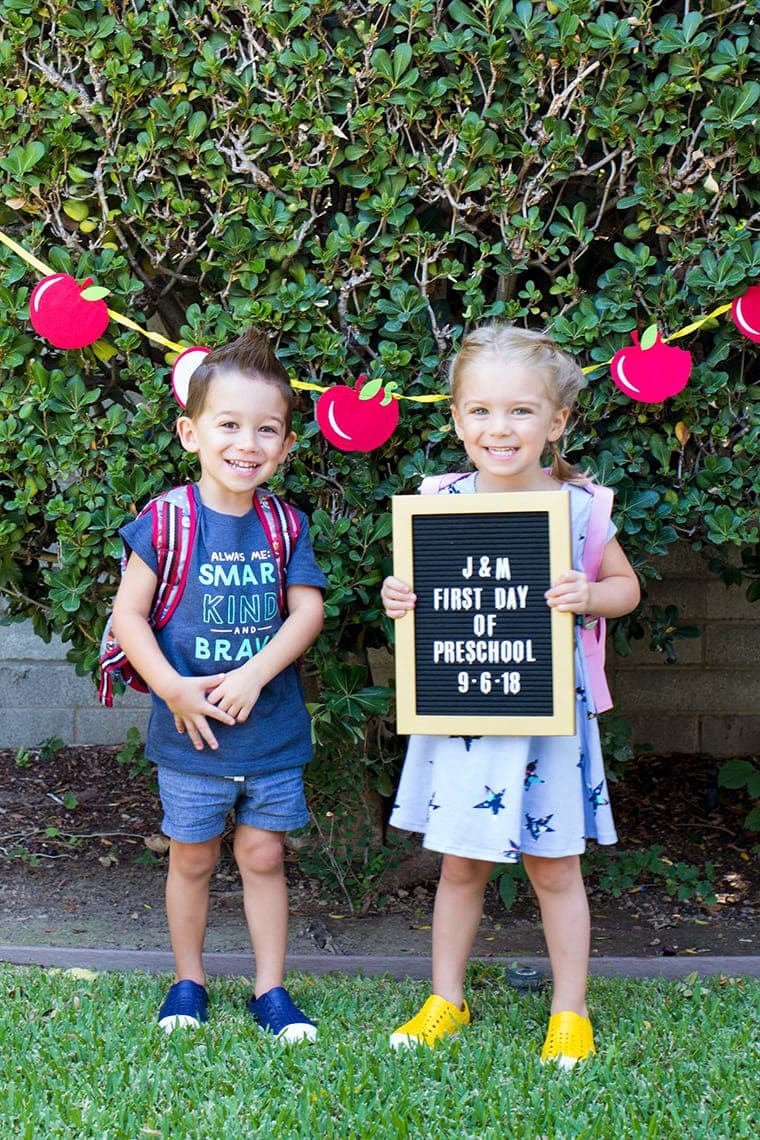 Preschool!
We are officially in our second week of preschool and so far it's been an amazing experience for all involved. I get the chance to volunteer in the twin's class room which I plan to do pretty regularly however I'm also gaining a few precious hours alone at home now to work. I've never had childcare and the twins are three years old, just to give you some perspective on this. Having work hours during the week is life changing and I'm hoping it will give me time to create more content for all of you and get a little more self care time as well. Now let's dive into toddler food....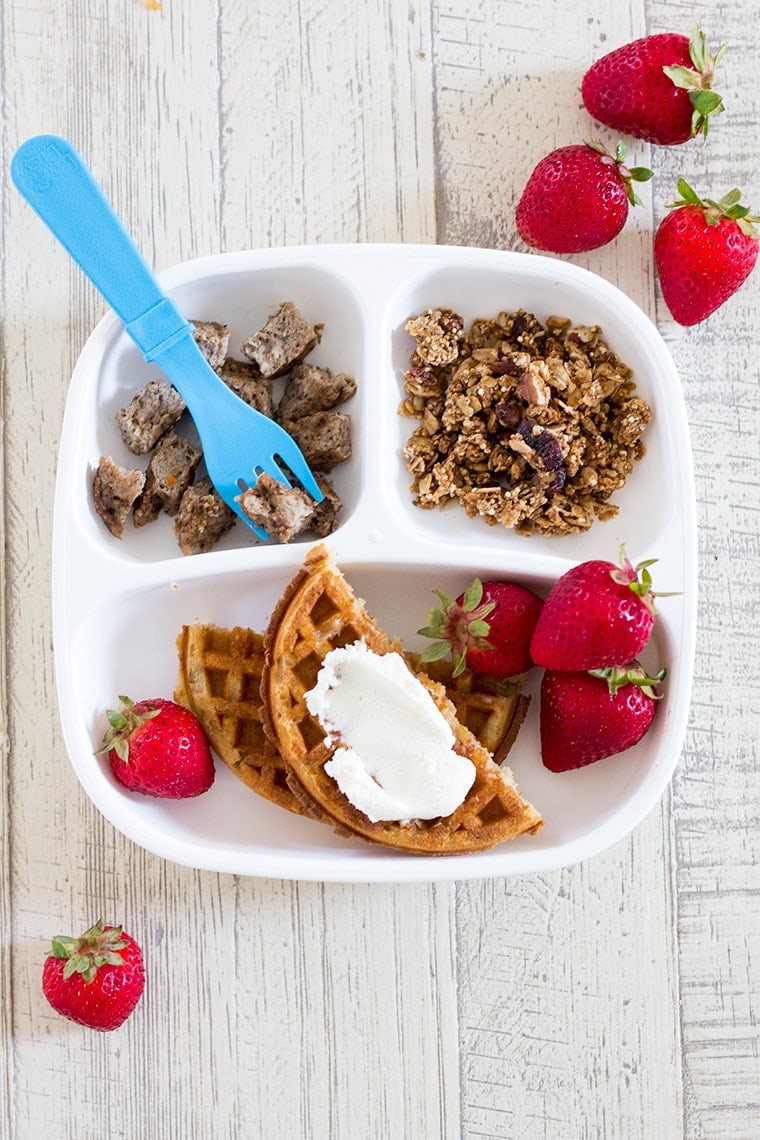 Toddler Meals
Breakfast: Waffles with cream cheese, turkey breakfast sausage, granola and strawberries.
Notes: Millie is probably the only toddler on Earth who doesn't care for maple syrup so she likes her waffles with cream cheese. This child would eat a shoe if it was smothered in either cream cheese or sour cream. Give the kid what she wants!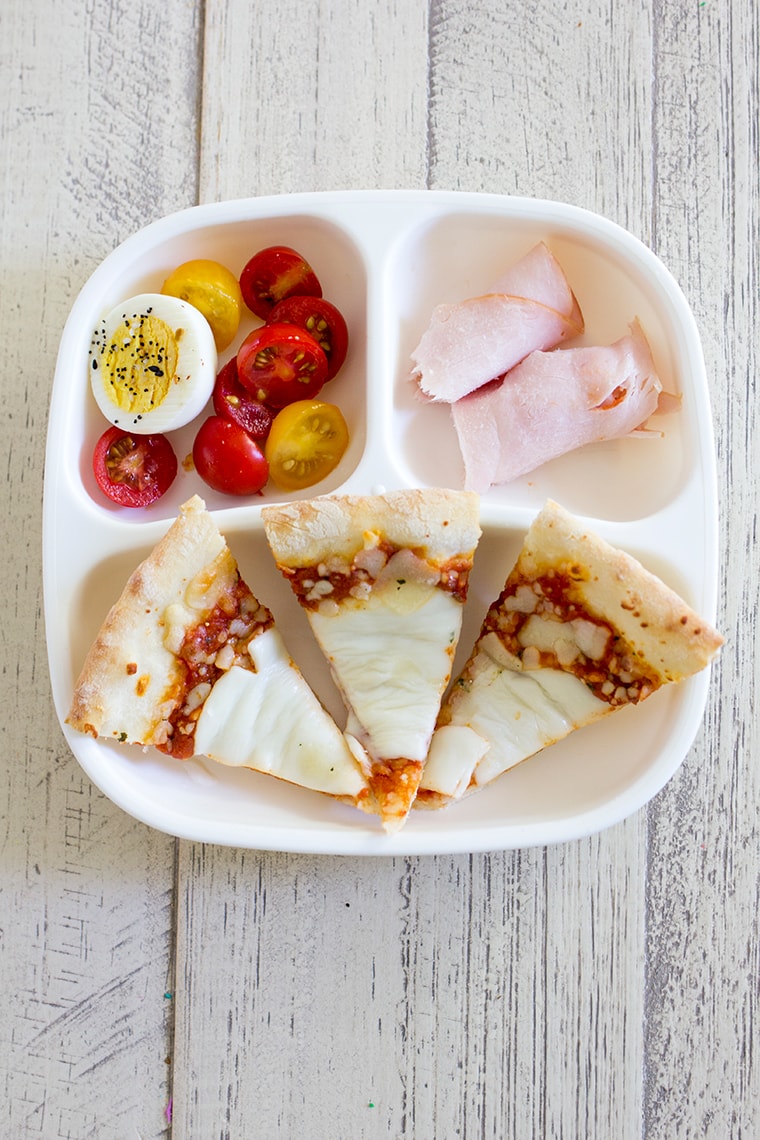 Lunch: Trader Joe's frozen margherita pizza, cherry tomatoes, hard boiled egg with Everthing but the Bagel Seasoning, turkey lunch meat.
Notes: This was one of those, "oh shoot it's lunch time!" sort of meals. A little bit of randomness but the twins didn't complain. They scarfed down the pizza and tomatoes.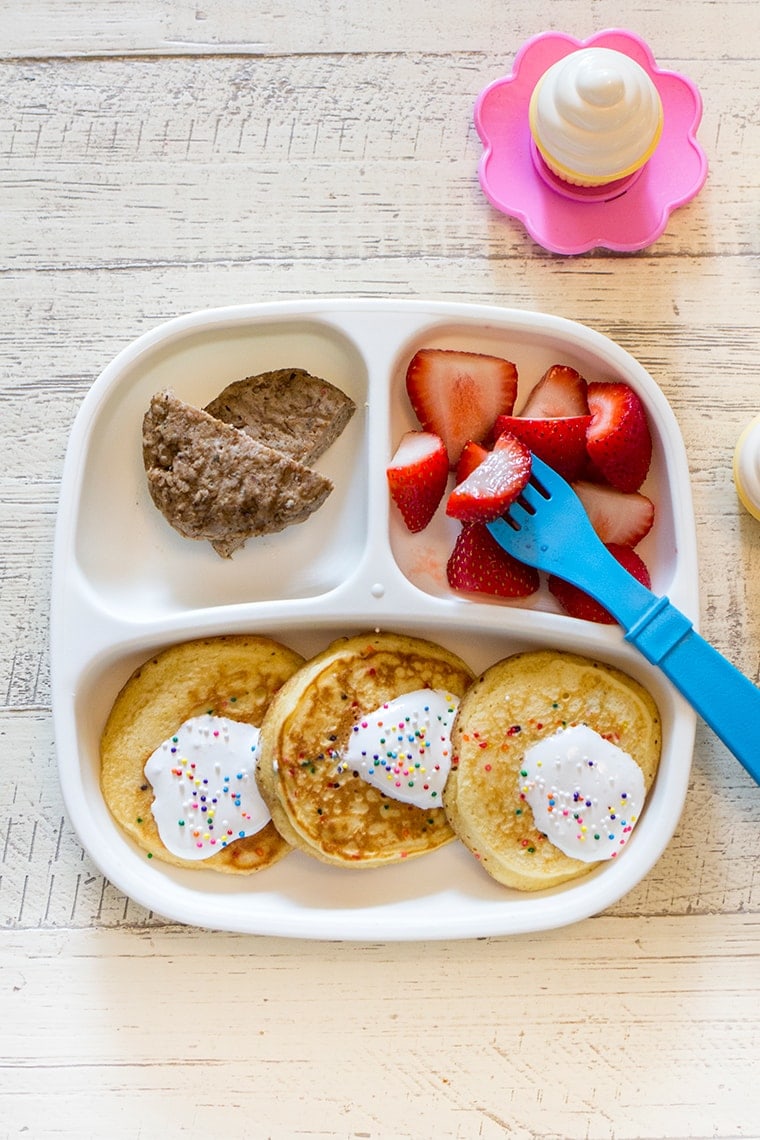 Birthday Breakfast: Birthday cake pancakes, strawberries and turkey breakfast sausage.
Note: I turned buttermilk pancake mix into "birthday pancakes" by adding a touch of vanilla extract and non nonpareil sprinkles. Once they were done I topped them with a dollop of marshmallow fluff and more sprinkles. Delish!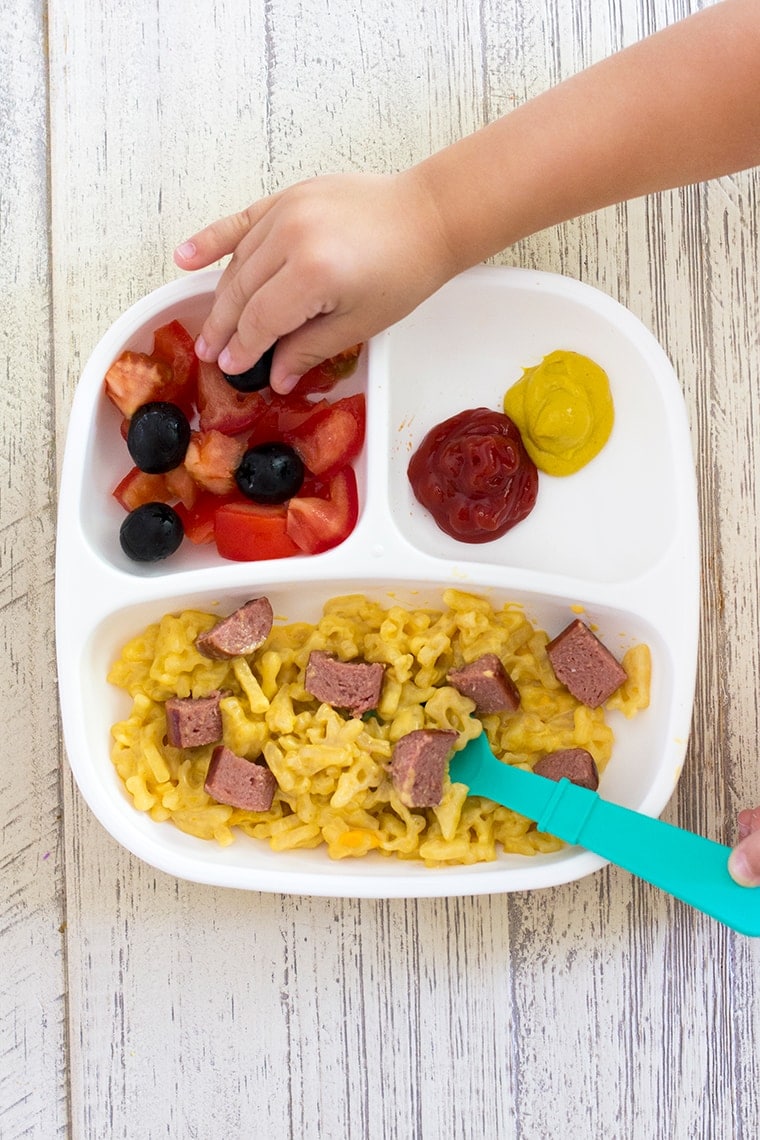 Lunch: Annie's Organics boxed bunny mac and cheese with hot dogs (yup.) with ketchup and mustard on the side. Cubed tomato and black olives.
Notes: Always a no-brainer hit. I like to buy Applegate Naturals Uncured Beef Hotdogs because they are pretty clean and also taste delicious!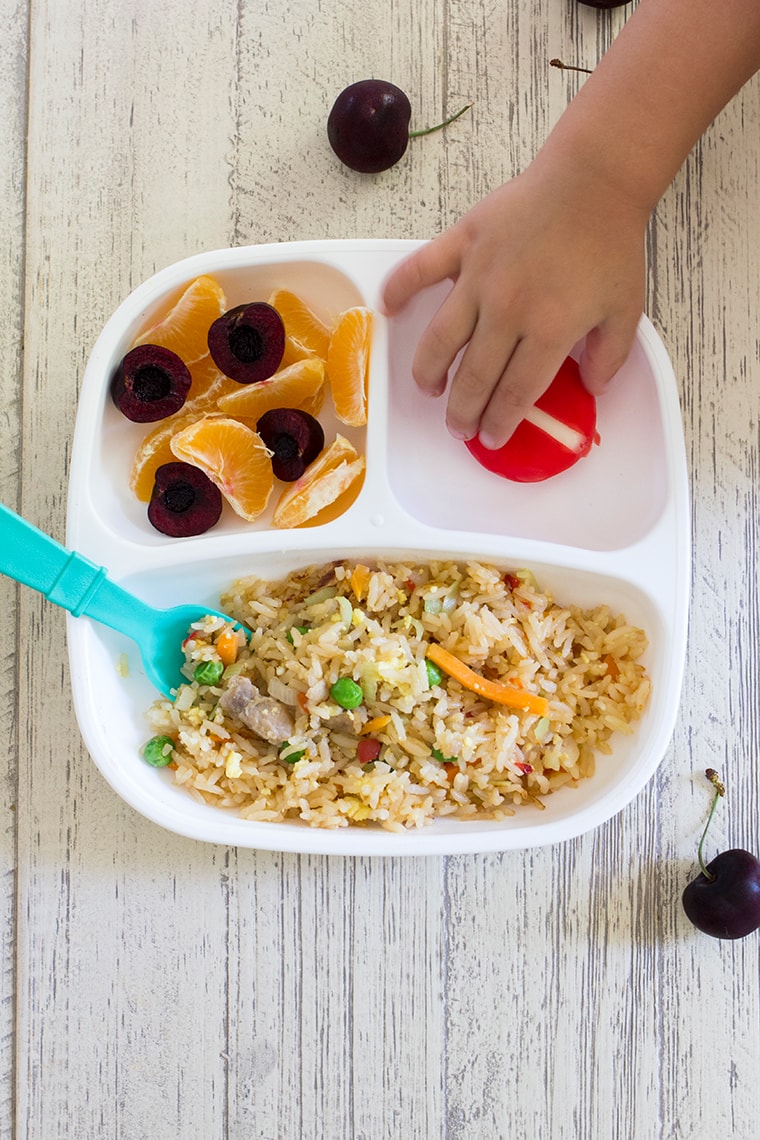 Lunch: Trader Joe's Chicken Fried Rice, cherries and orange segments, Babybel cheese.
Notes: Anyone else love those little wax covered cheeses as a kid? The twins weren't huge fans but they do really love fried rice. I like the Japanese fried rice from Trader Joes and we usually keep a bag on hand. This was our first time trying the chicken fried rice and it was also good.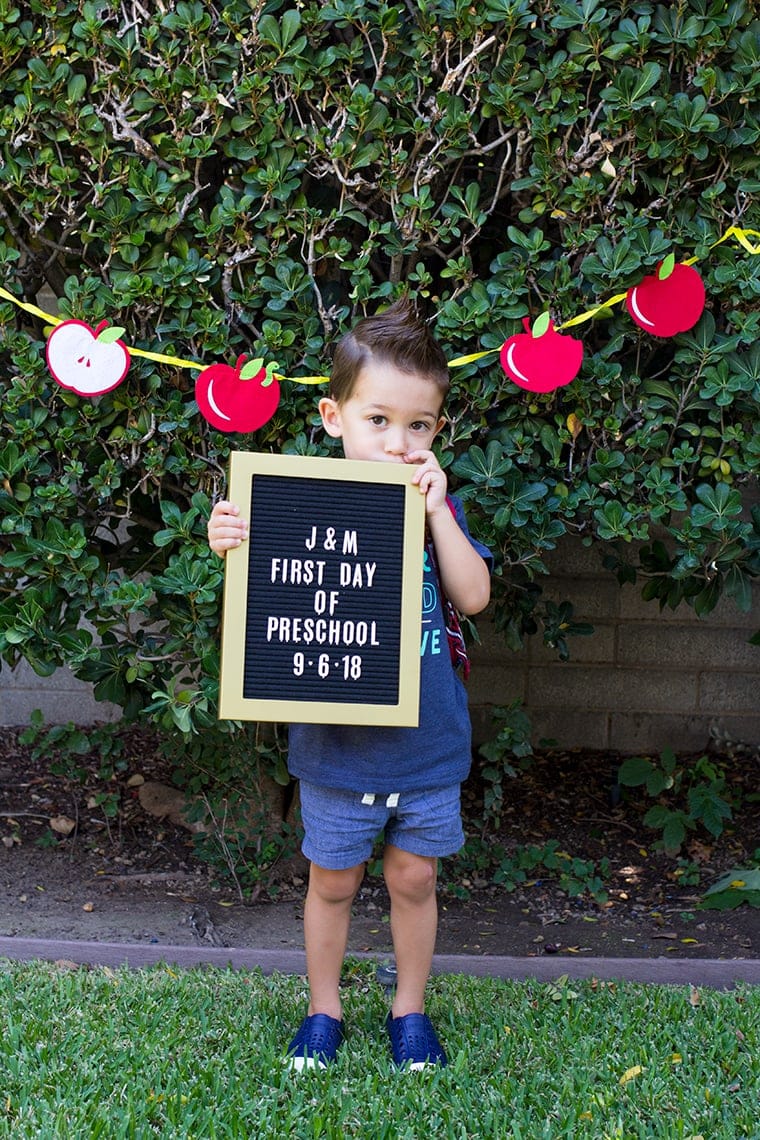 Now that the twins are in Preschool they will (occasionally) be bringing a lunch to school. We aren't enrolled in a full day yet but they can always come early and join the lunch time group before their class starts. The twins are pretty darn excited to get to use their new lunch boxes so stay tuned for some lunch box posts coming soon! Happy weekend.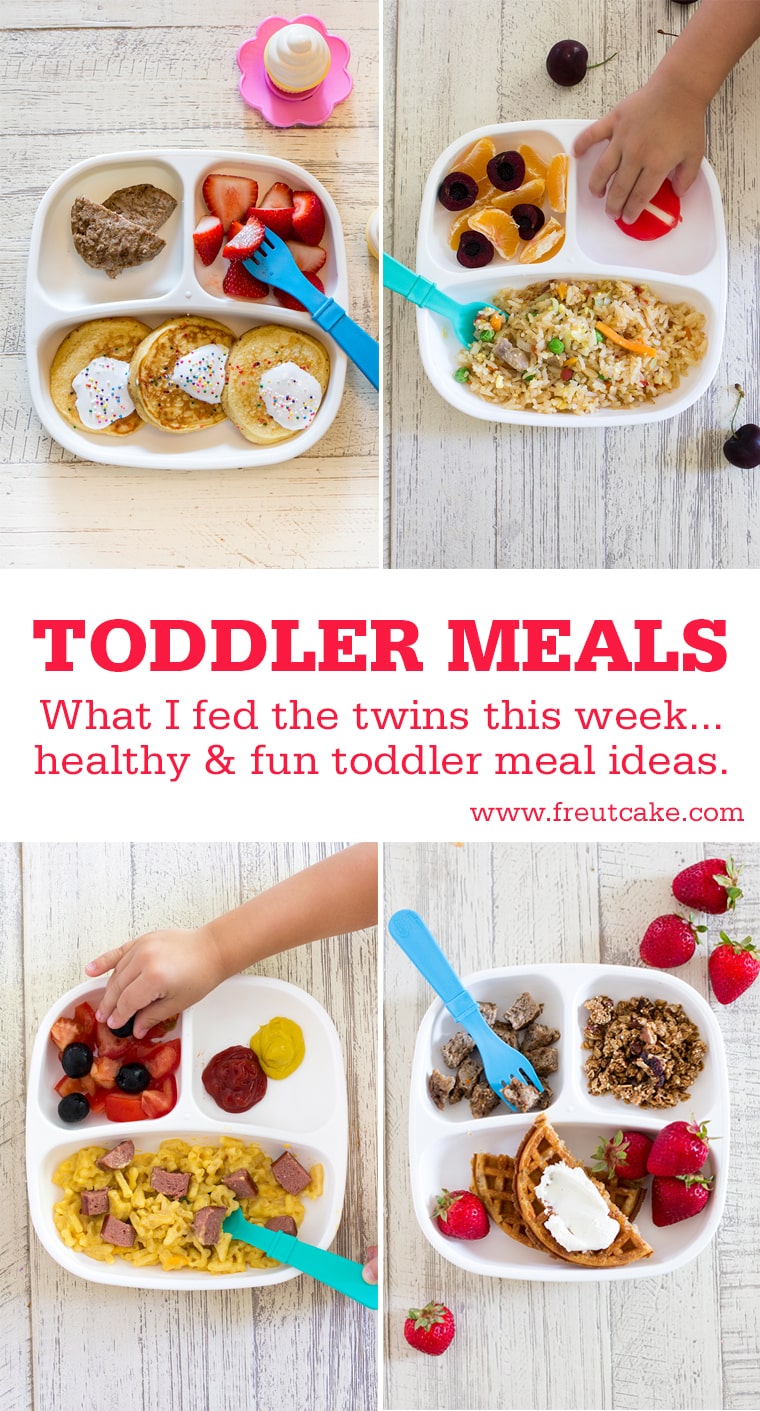 More Toddler Meal Ideas:
Easy Creamy Stovetop Mac and Cheese
What I Fed the Twins This Week
10 Back to School Weeknight Dinner Recipes
Easy Pepperoni Rolls