I've got 10 Back to School Weeknight Dinners that are kid friendly and whole-family satisfying plus easy to make on a weeknight.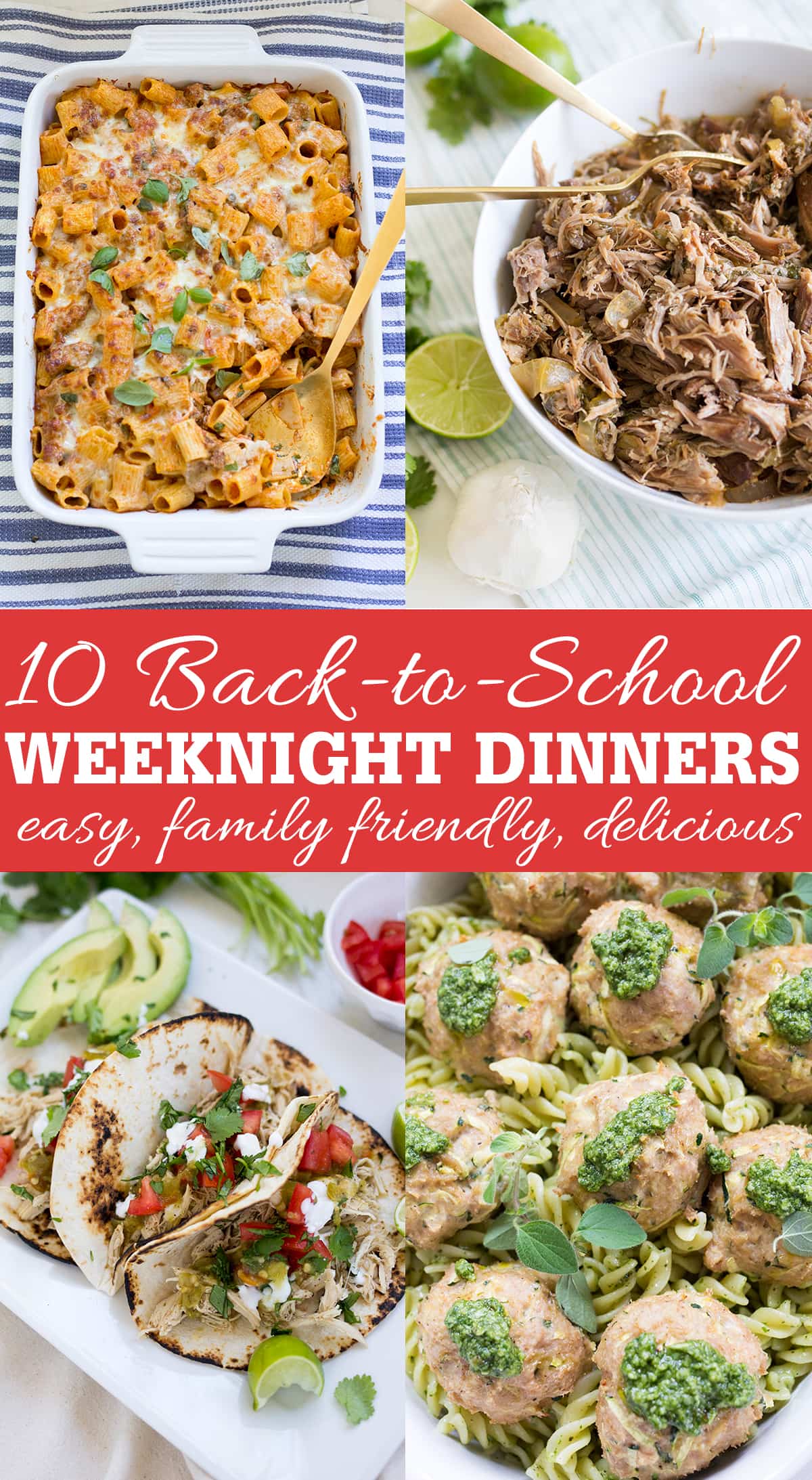 10 Back to School Weeknight Dinner Recipes
August is here and it's almost time to send those kiddos back to school! So without further ado, here are ten back to school weeknight meals that I highly recommend trying out on your family. 
Don't forget, my No. 2 Pencil Cupcakes for dessert!