I think I'll call this week's toddler meals, "experimenting with stuff in the fridge." Yikes. When I look back at these five meals, I'm not sure if this was the workings of a mad-genius or mad-scientist, but one thing is for sure…there are a serious lack of vegetables represented here. Ha! But before you start feeling bad for the twins lack of leafy greens, just know that daily smoothies packed with spinach, fruit and yogurt made the menu. Also, not shown, a couple of delicious dinners from One Potato that we tried out. Ok, maybe this week wasn't all that bad. Here's a look at what I fed the twins this week…
Dinner: Deconstructed crockpot shredded beef tacos and black beans.
Notes: This was by far the most popular meal in the bunch! Guacamole, cheese, shredded beef and black beans with sour cream…all components were a hit. You can get my taco recipe here.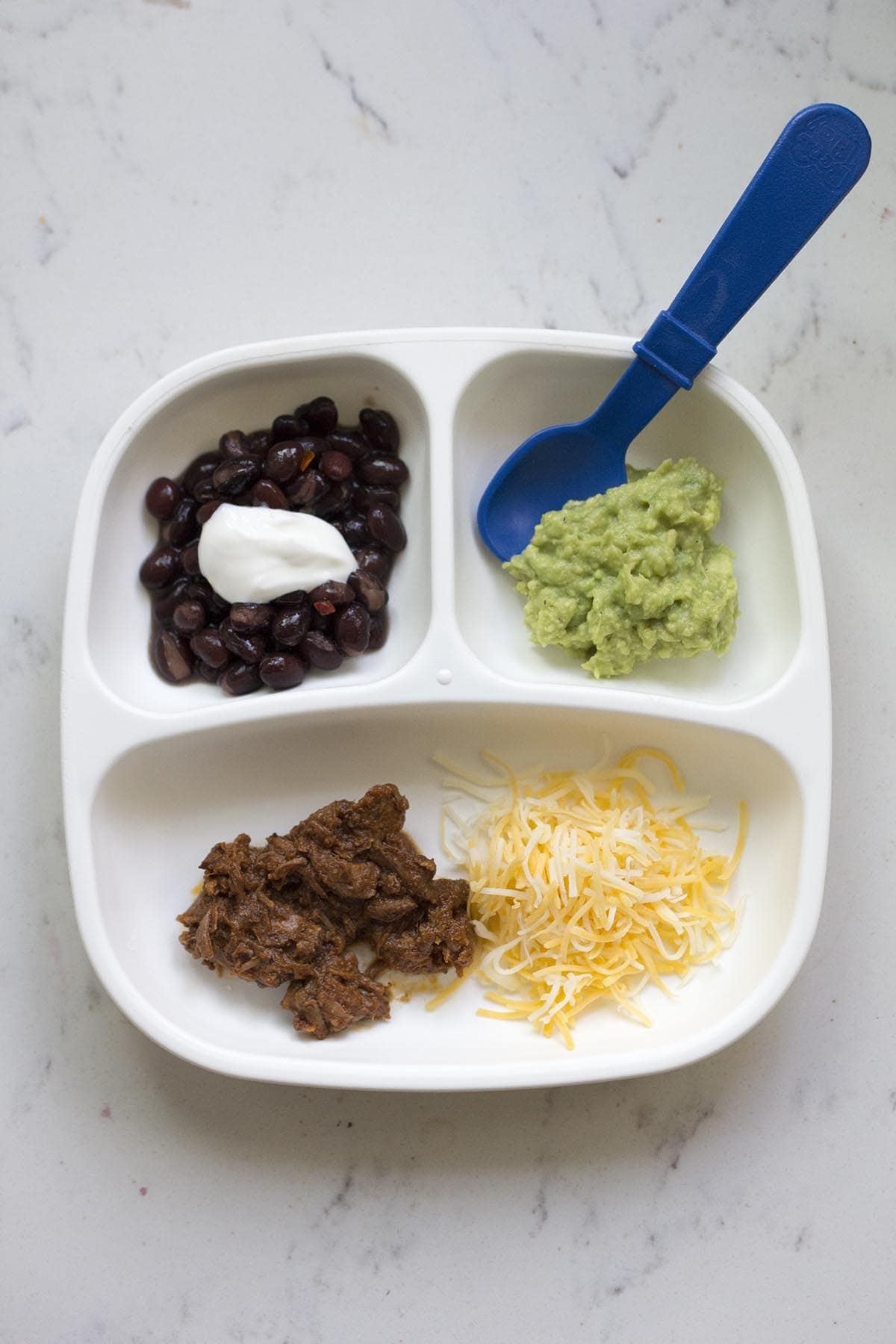 Lunch: Tomato Soup and spinach grilled cheese bites with carrot applesauce on the side.
Notes: Yes, I actually squeezed carrot applesauce out of a packet for this lunch. Winning! Although this was not the prettiest looking lunch, the twins devoured it. Who doesn't love grilled cheese, honestly.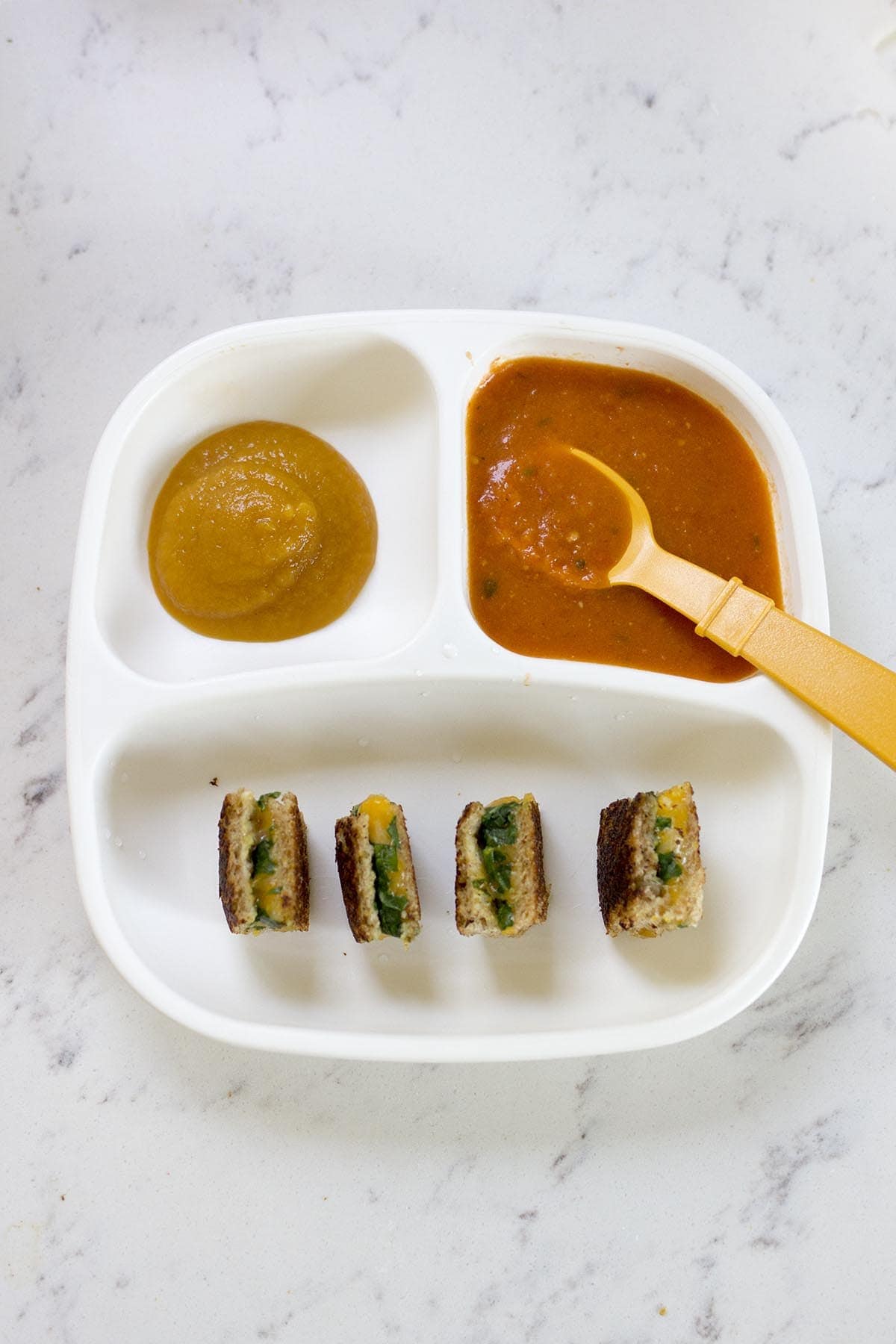 Lunch: Frankenstein's monster. I joke of course! PB&J roll ups, white bean hummus with Harvest Crisps, apple slices.
Notes: This lunch would have been wildly popular if only I had bread. Alas, I was out and used whole wheat tortillas instead. BIG mistake people…big mistake. As for the hummus, it was the main attraction as always.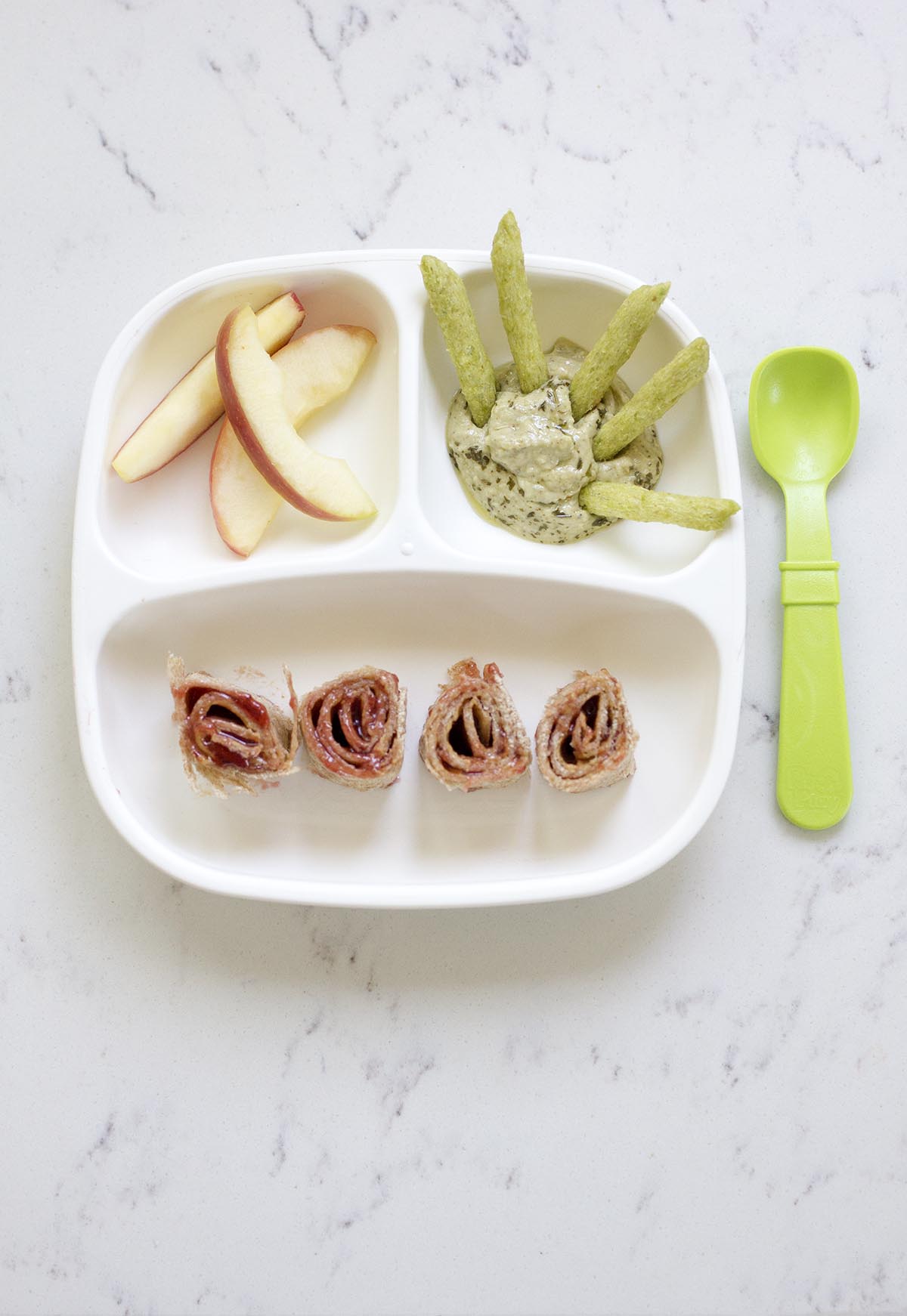 Breakfast: Uncured bacon, scrambled eggs, and Ezekiel bread cinnamon raisin toast sticks with blueberries.
Notes: Who's kids could care less about bacon? Mine! Jackson will sort of lick it and throw it on the floor, but that's as much enthusiasm as I get. I PERSONALLY enjoyed this breakfast.
Lunch: Hummus and turkey roll ups, organic colby jack cheese cubes and clementine segments.
Notes: This has turned into an easy go-to. The twins love hummus so it's a perfect spread for sandwiches. I cut the crust off of whole wheat sandwich bread and roll it out thin with a rolling pin. Then spread with hummus, layer on the turkey, another spread of hummus and roll it up. Slice and serve.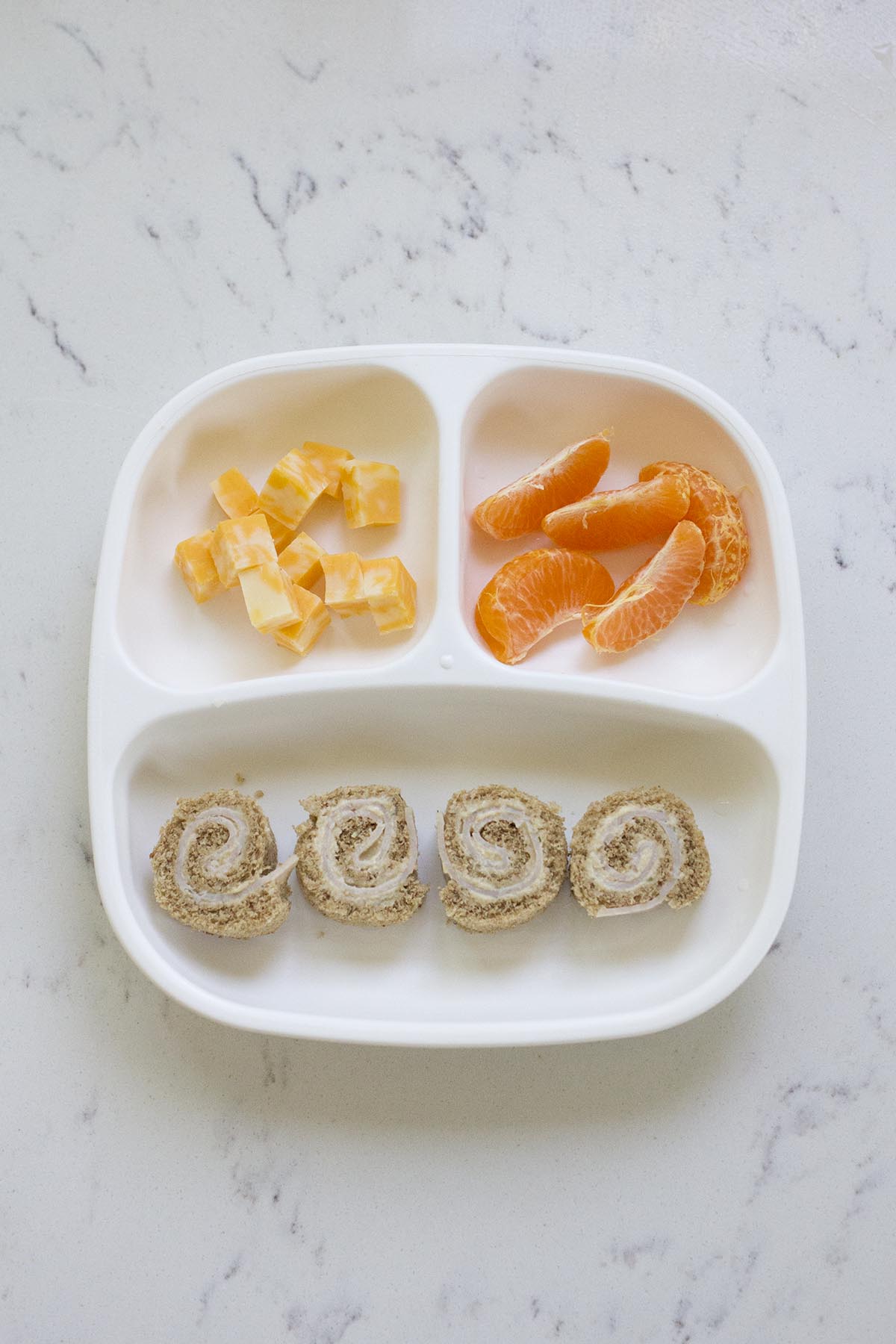 So, what did you feed your kids this week? Tell me I'm not the only one scrounging around in the fridge at lunchtime!
Save
Save