When I lived in San Clemente, we had a tradition of Taco Tuesday dinner at a small local Mexican restaurant that we could walk to. It really wasn't the best Mexican food around but the crispy tacos were good and the margaritas hit the spot. There was always a ridiculously long wait, all of the locals had the same tradition as us, and it was a fun atmosphere. Now, living in Los Angeles, there are no shortage of amazing taco spots, yet on Tuesdays I usually make tacos at home. Crockpot Shredded Beef Tacos are a new favorite of ours, and for good reason...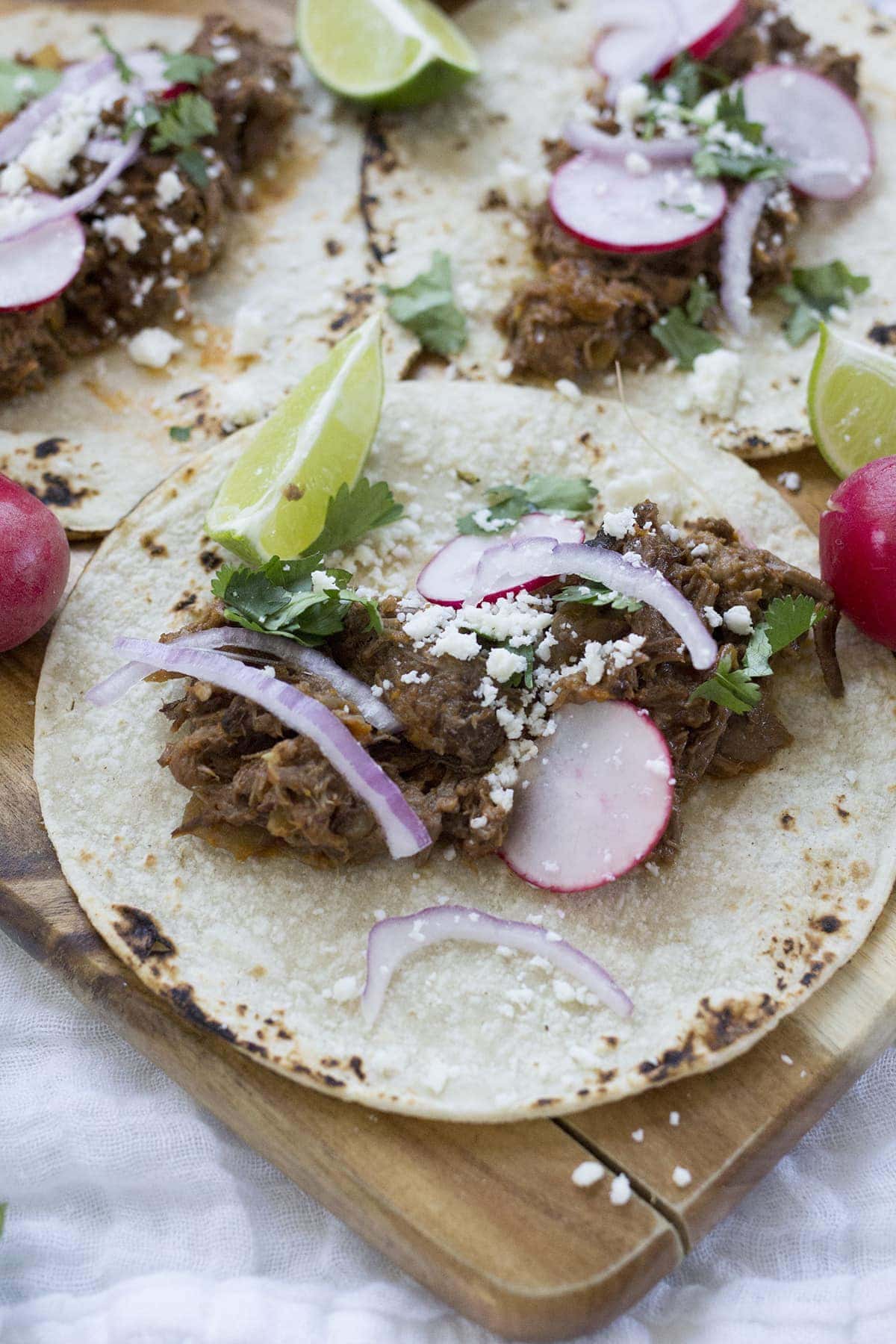 Crockpot Shredded Beef Tacos
The secret is the combination of spices and eight hours of low, slow cooking in the crockpot. Last Monday I prepared the meat after dinner and set the crockpot just before bed. That night the smell of tacos invaded my dreams and when we woke up we were all looking forward to dinner! The meat is tangy, flavorful and absolutely delicious.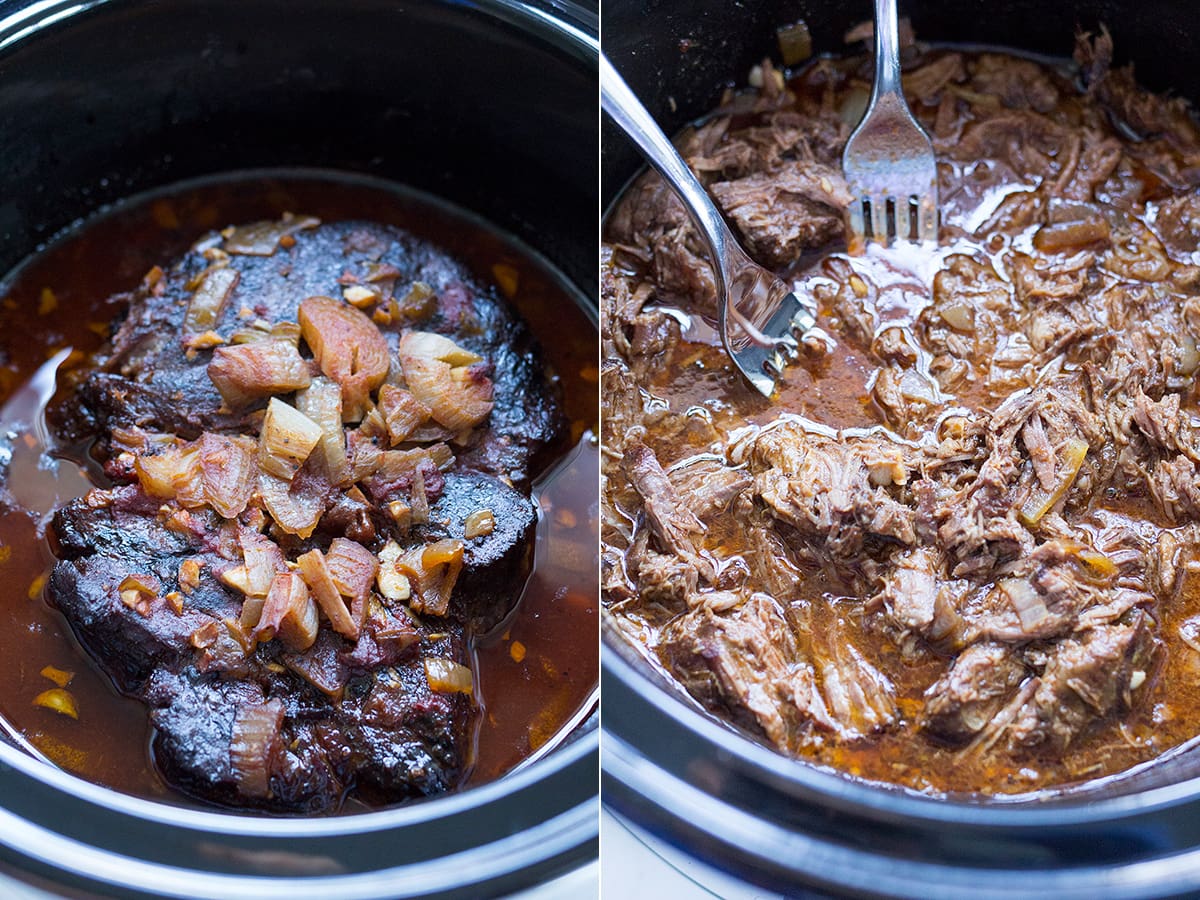 Once the meat is done cooking it will literally fall apart when shredded with two forks right there in the cooking juices. Resist the temptation to eat it all standing right there over your crockpot, I dare you!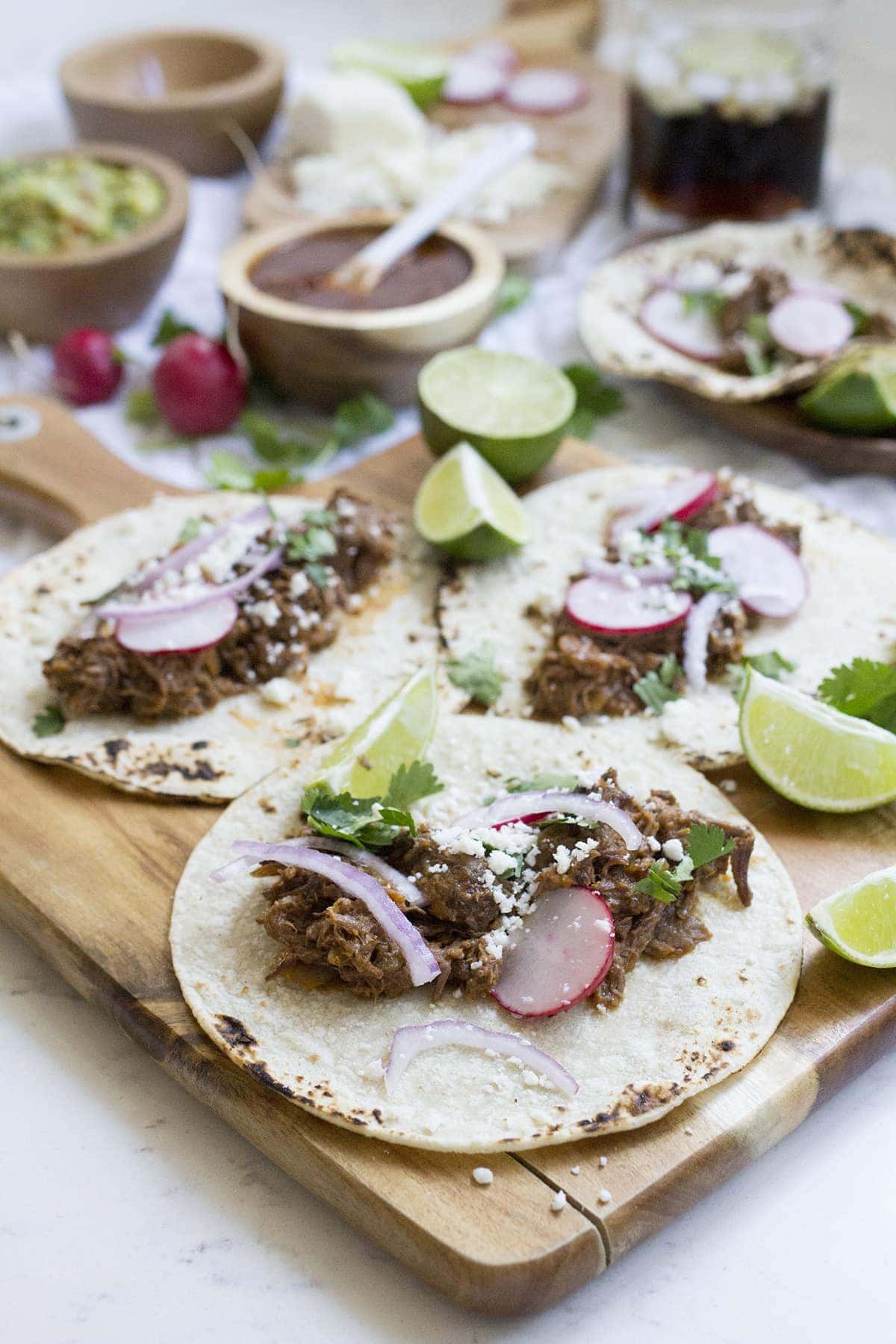 I stopped by the local carniceria on the way home and picked up cotija cheese and some super spicy red salsa that is made in house. Of course these tacos are flavorful enough to forgo the salsa but it's a nice touch if you like the street taco flavor.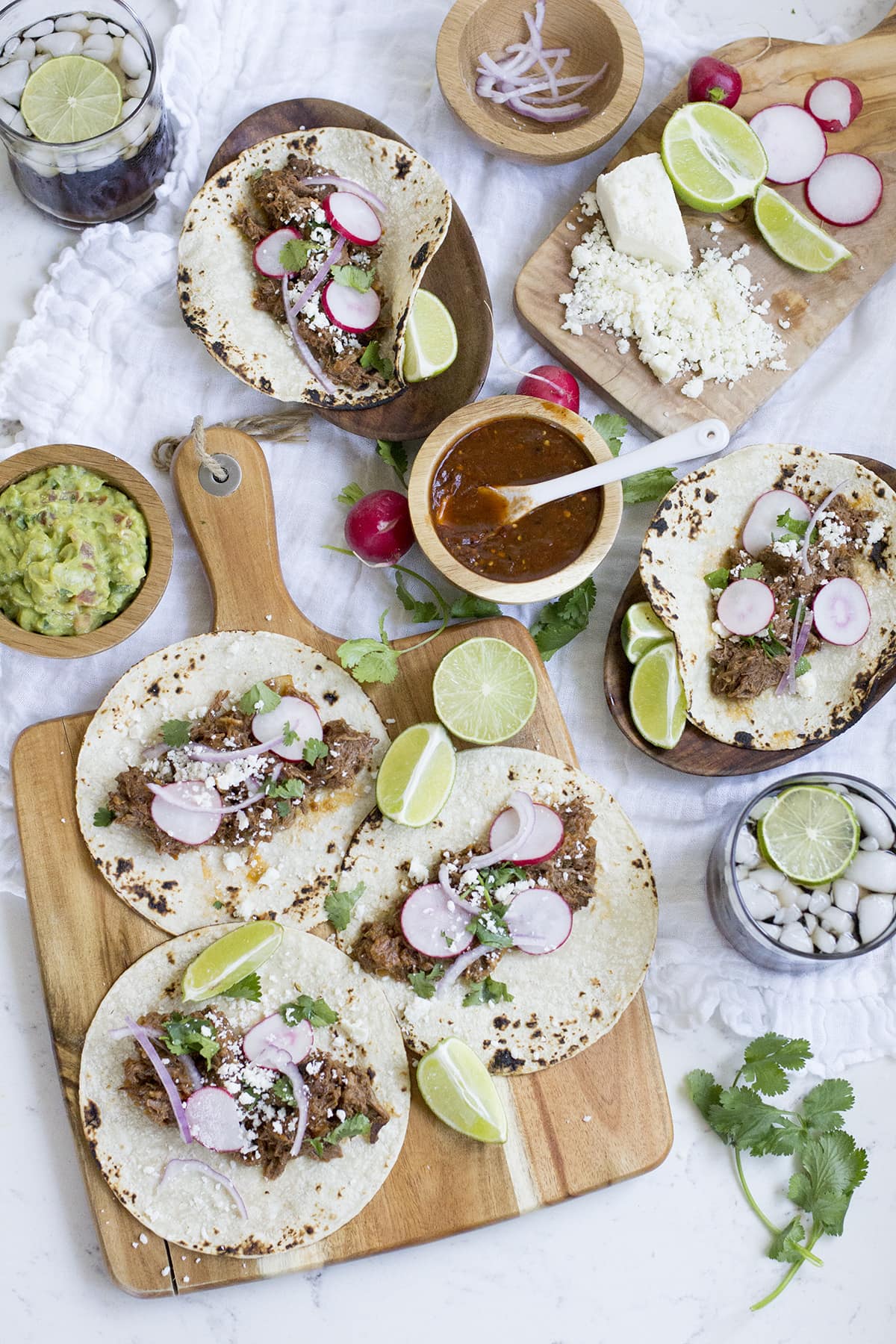 Serve with guacamole and chips on the side, and if the mood strikes, a margarita! My house may not have the same vibe as that little Mexican restaurant in San Clemente on Tuesday nights, or the salty old sailor sitting at the bar, but I can assure you the tacos are even better and so is the smell. Happy (almost) Taco Tuesday!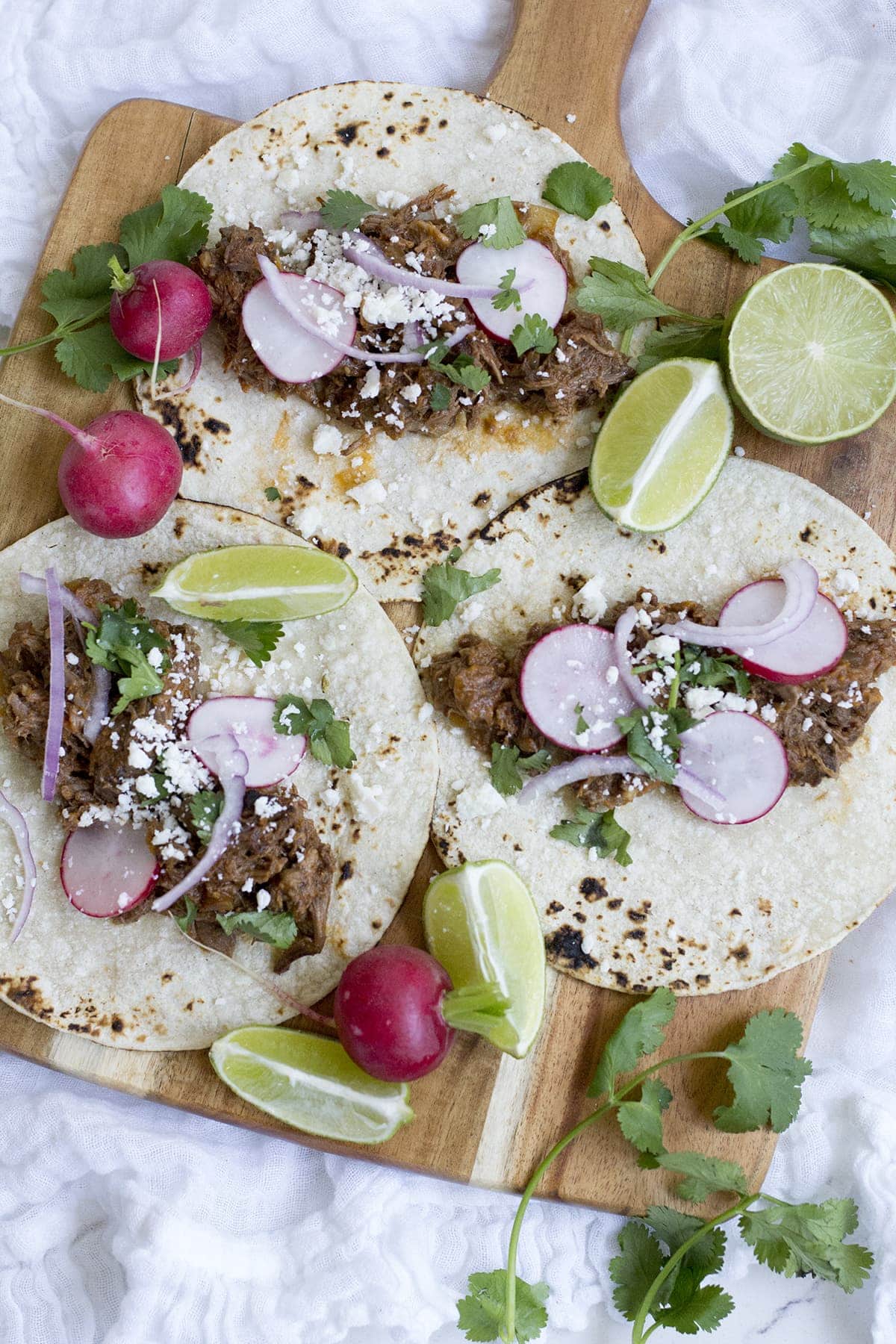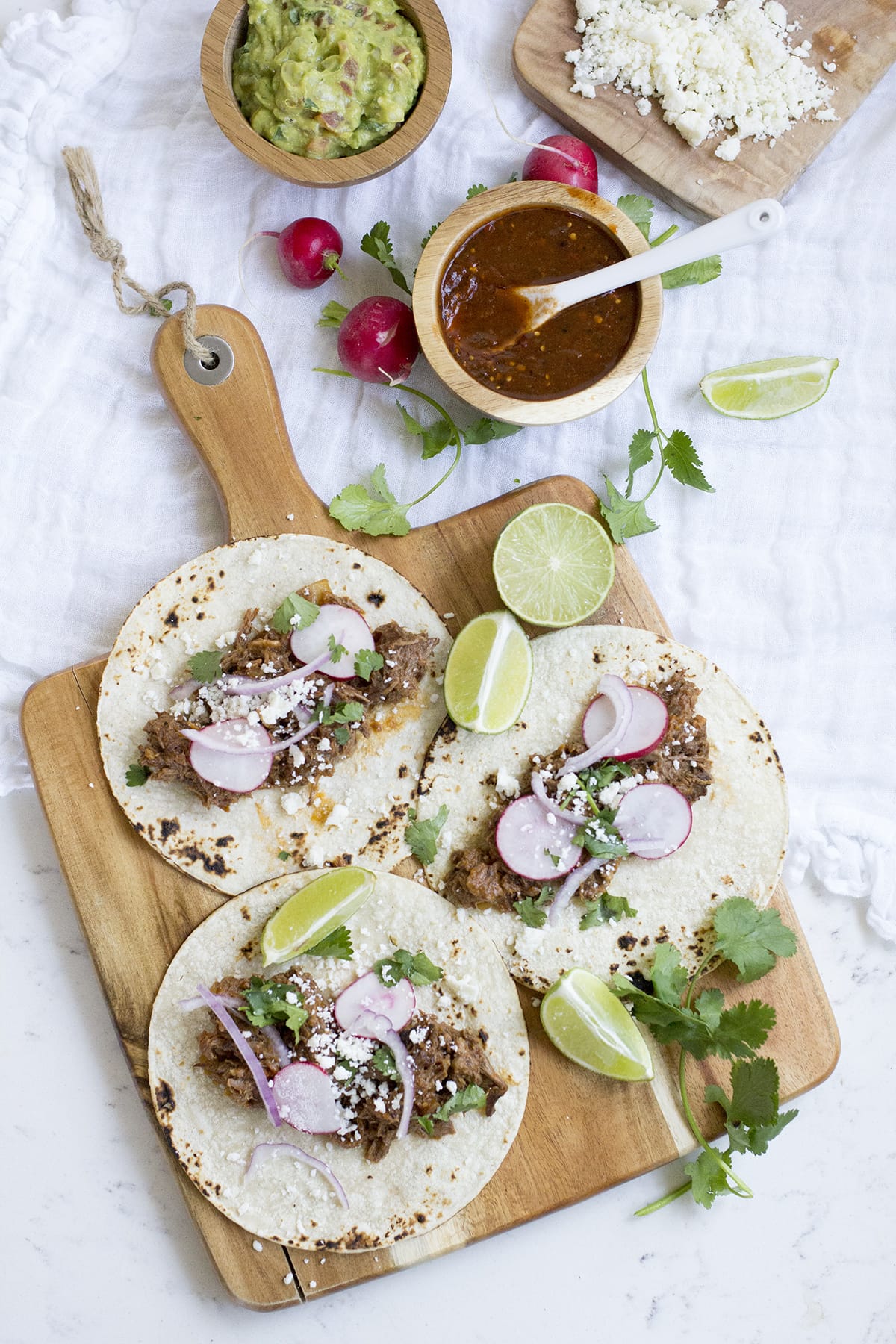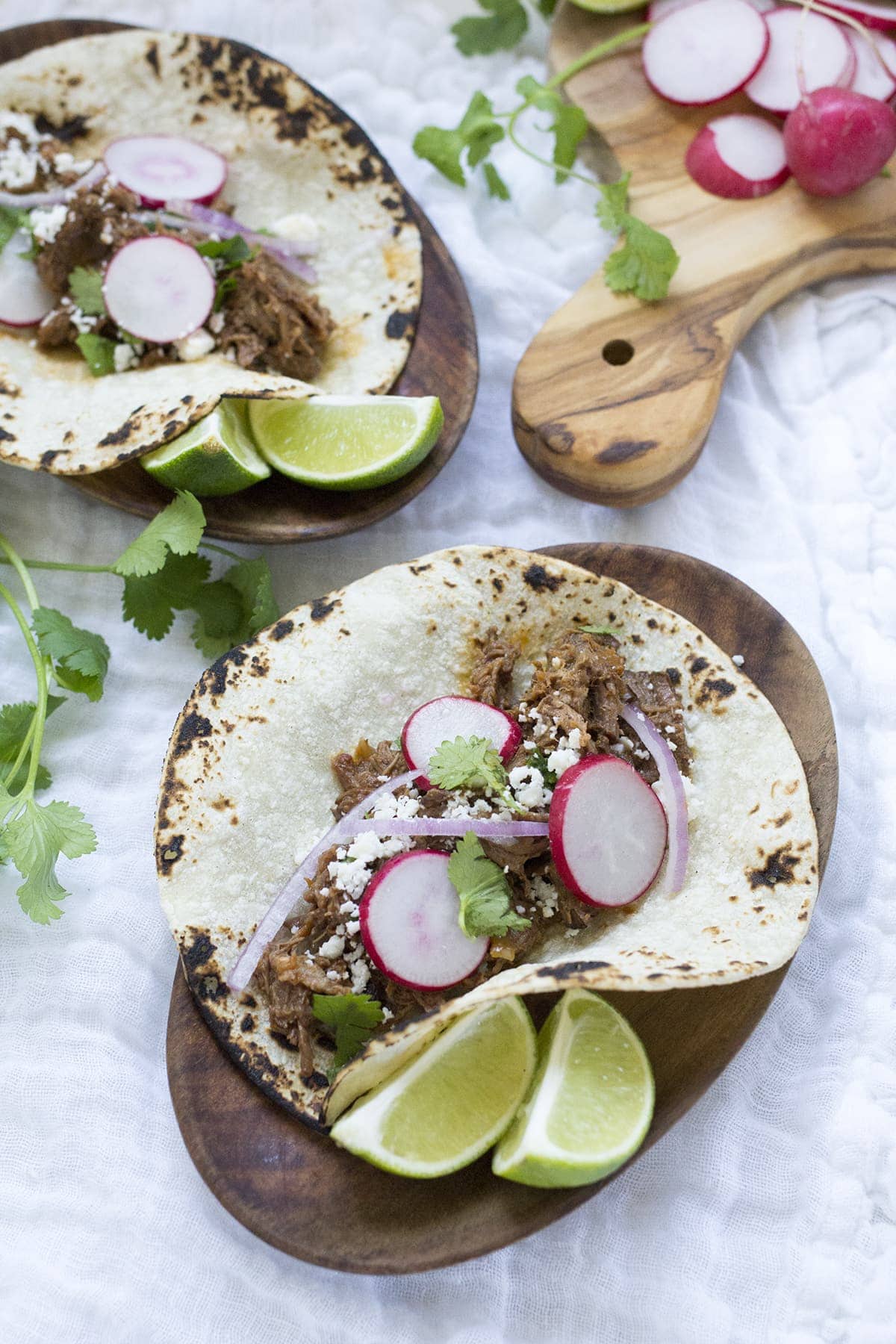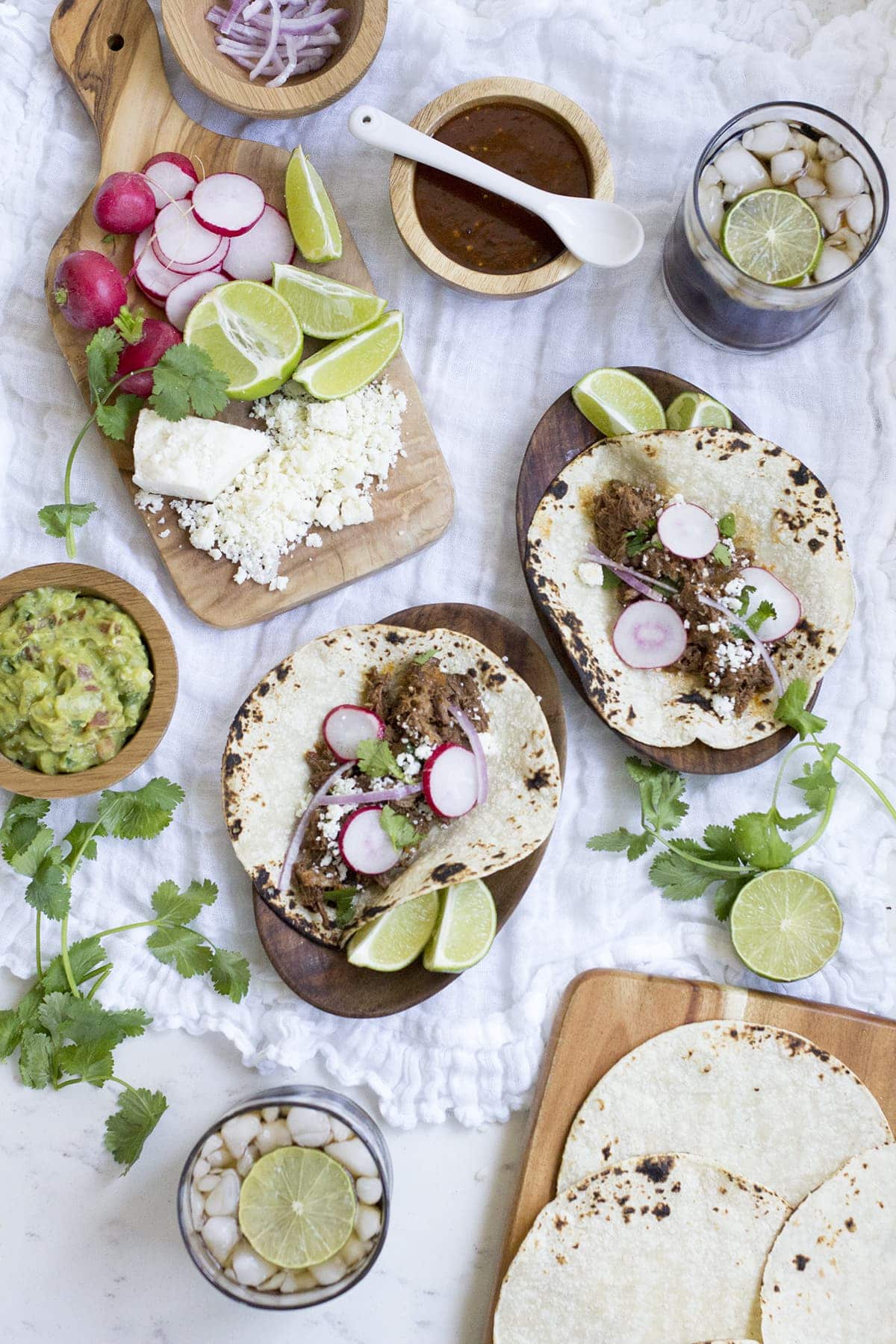 More Delicious Taco Recipes to Try: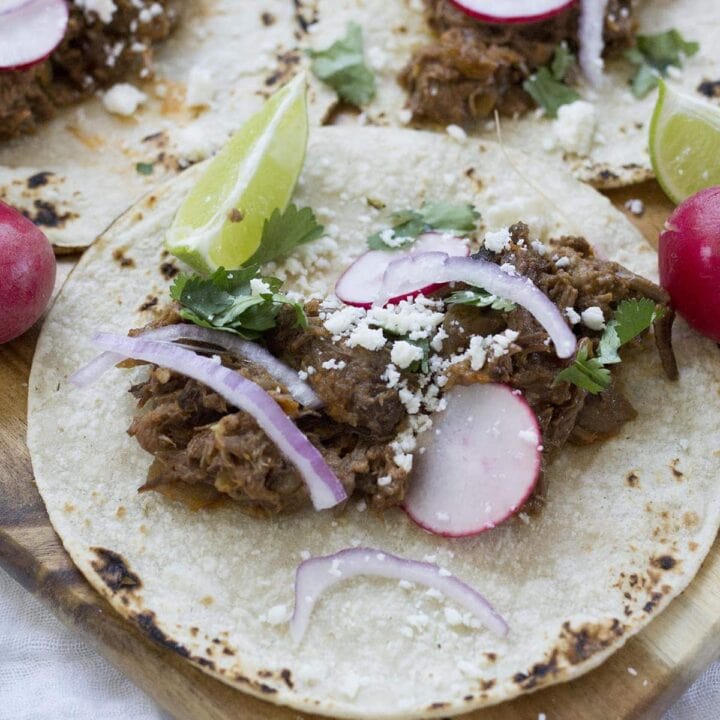 Crockpot Shredded Beef Tacos
Shredded beef tacos made in the crockpot.
Ingredients
2-3 lbs beef chuck
seasoned salt
pepper
1 Tablespoon olive oil
1 teaspoon cumin
1 teaspoon smoked paprika
3 cloves minced garlic
1 cup beef broth
2 Tablespoons tomato paste
¼ cup lime juice
1 shallot diced
For serving:
Small white corn tortillas 
cotija cheese
radishes, sliced
cilantro
red onion, thinly sliced
lime wedges
Instructions
Season beef generously with seasoned salt and pepper on all sides.
Heat olive oil in a skillet over medium heat. Brown beef on all sides getting a nice deep browned crust.
Once beef is browned on all sides, remove from pan and transfer to the crockpot.
While the pan is still hot, add in the beef broth to deglaze the pan. Stir in spices, garlic, and tomato paste and mix until blended. Pour broth over the beef.
Add in lime juice and top with diced shallot.
Cover and set crockpot on low for 8 hours.
After 8 hours, the meat should be tender enough to shred with two forks. Shred right in the crockpot and mix with the cooking juices.
Make the tacos:
Heat small corn tortillas over a flame to char.
Fill tortillas with shredded beef and garnish with cotija cheese, radishes, cilantro, red onion and a squeeze of lime.
Save
Save
Save
Save
Save
Save
Save