All hail the first day of fall! I may loose a few friends by saying this, but summer is so overrated. Yes, the popsicles are fun and the occasional beach day is nice, but nothing compares to Fall. It took every ounce of self control to refrain from so much as whispering the word pumpkin until today—somehow I manage.
Pumpkin Spice Monkey Bread is just about as easy and delicious as pumpkin bread gets! Pull apart pieces of doughy-soft bread encrusted in pumpkin pie spice and brown sugar and oozing with caramelized pumpkin sauce. You should have seen Jason's face when this baby came out of the oven.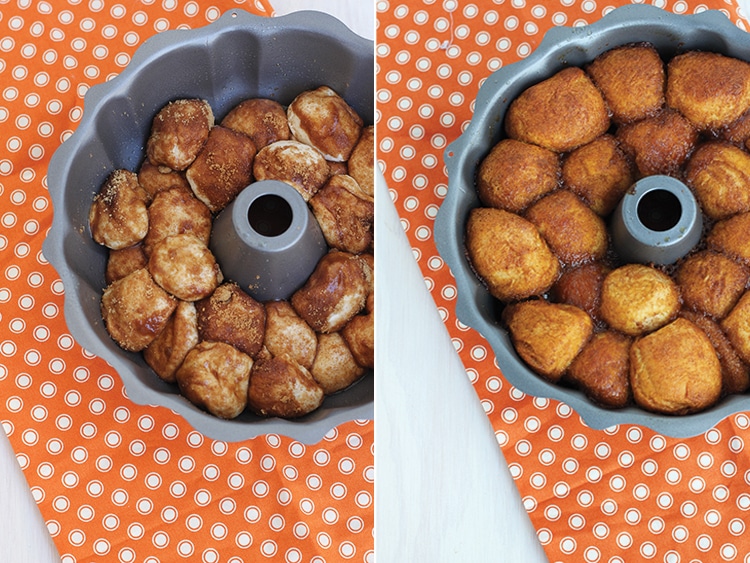 Invert the baked bread onto a serving platter and watch all of the caramelized goodness drip down the sides. This recipe creates it's own "frosting" of sorts and makes for the most beautiful presentation. Serve hot and bubbling out of the oven with a large carafe of coffee and lots of napkins, this monkey bread needs little more. Of course you could top each serving with a dollop of whiskey whipped cream if you were feeling extra indulgent. Enjoy!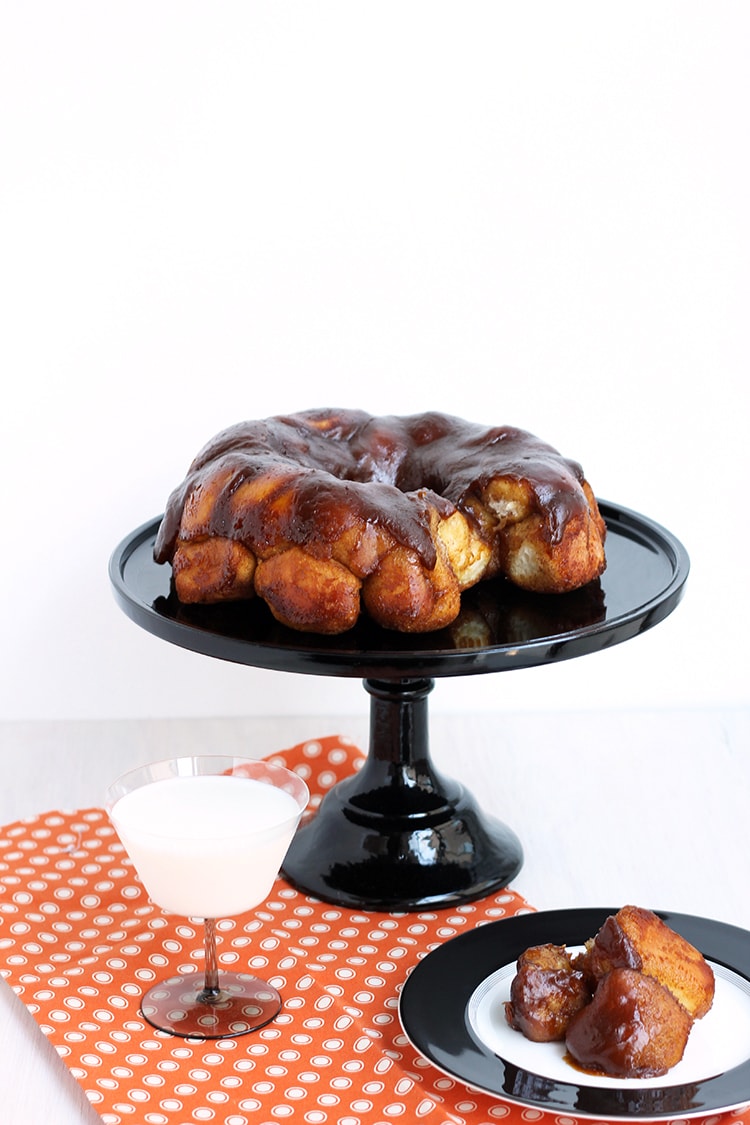 photos by Leah Bergman
[yumprint-recipe id='22']