Since I was a little girl, and I'm talking really little, the 4th of July has been one of my favorite holidays. The fireworks, the patriotism of the holiday, it gets me every time. Which is why I am all about celebrating our country's independence day with all patriotic like my Ultimate Red White and Blue 4th of July Cheese Board.
Patriotic Red, White & Blue Cheese Board
Cheese boards are one of the easiest ways to get a large appetizer spread out for guests without tons of prep-work. Arrange your cheeses, I recommend three for this board since we are working off of the red, white and blue theme for Independence Day, and then fill in with all of your favorite red, white and blue fruits, veggies, crackers and even candies.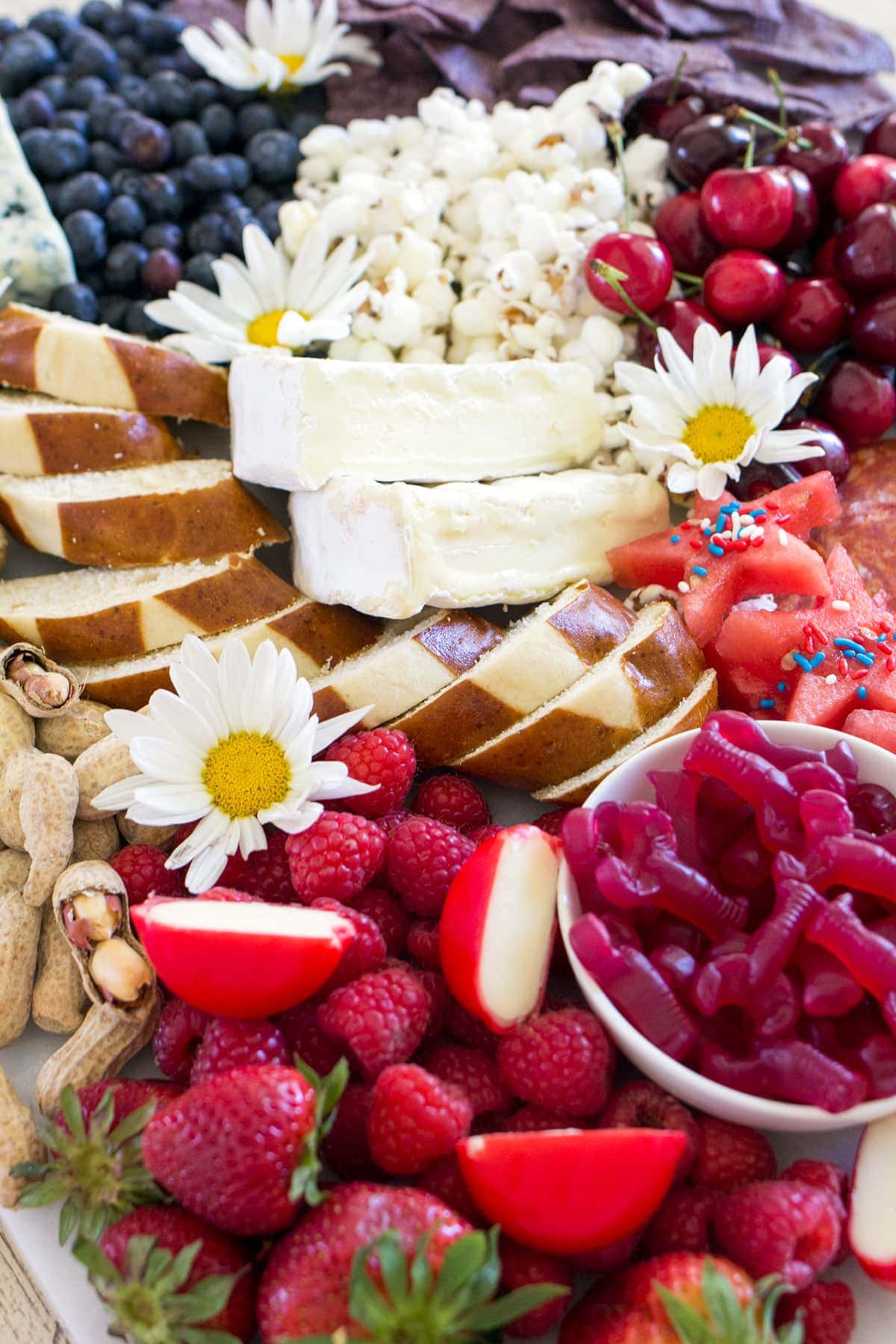 Here's what I found to create this cheese board, all from Trader Joe's:
Red: This is by far the easiest color to represent on the cheese board! For the "red cheese" I used Gouda and mini baby bell cheeses in red wax. For the other red bites: strawberries, raspberries, watermelon cut into stars with a cookie cutter, pepperoni (or any cured meat) and cherries. I didn't include any red crackers but you can always add mini beet crackers which have a natural red color as well. For fun, I added in red lobster shaped gummies.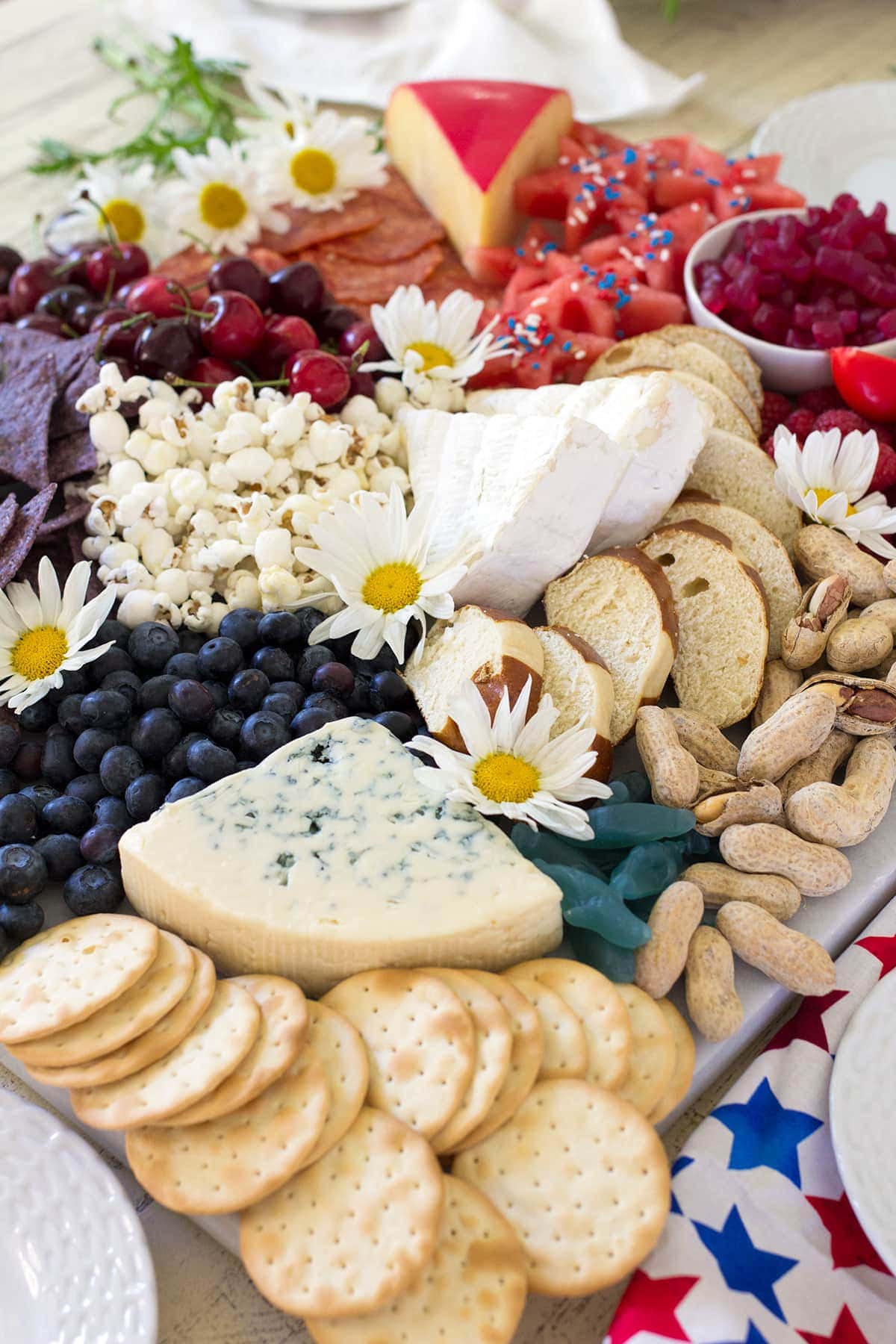 Blue: While there aren't a ton of blue food options, there are a few that work really well for a cheese board! Blue cheese is an obvious choice along with fresh blueberries. Blue corn chips and blue gummies round out this color section.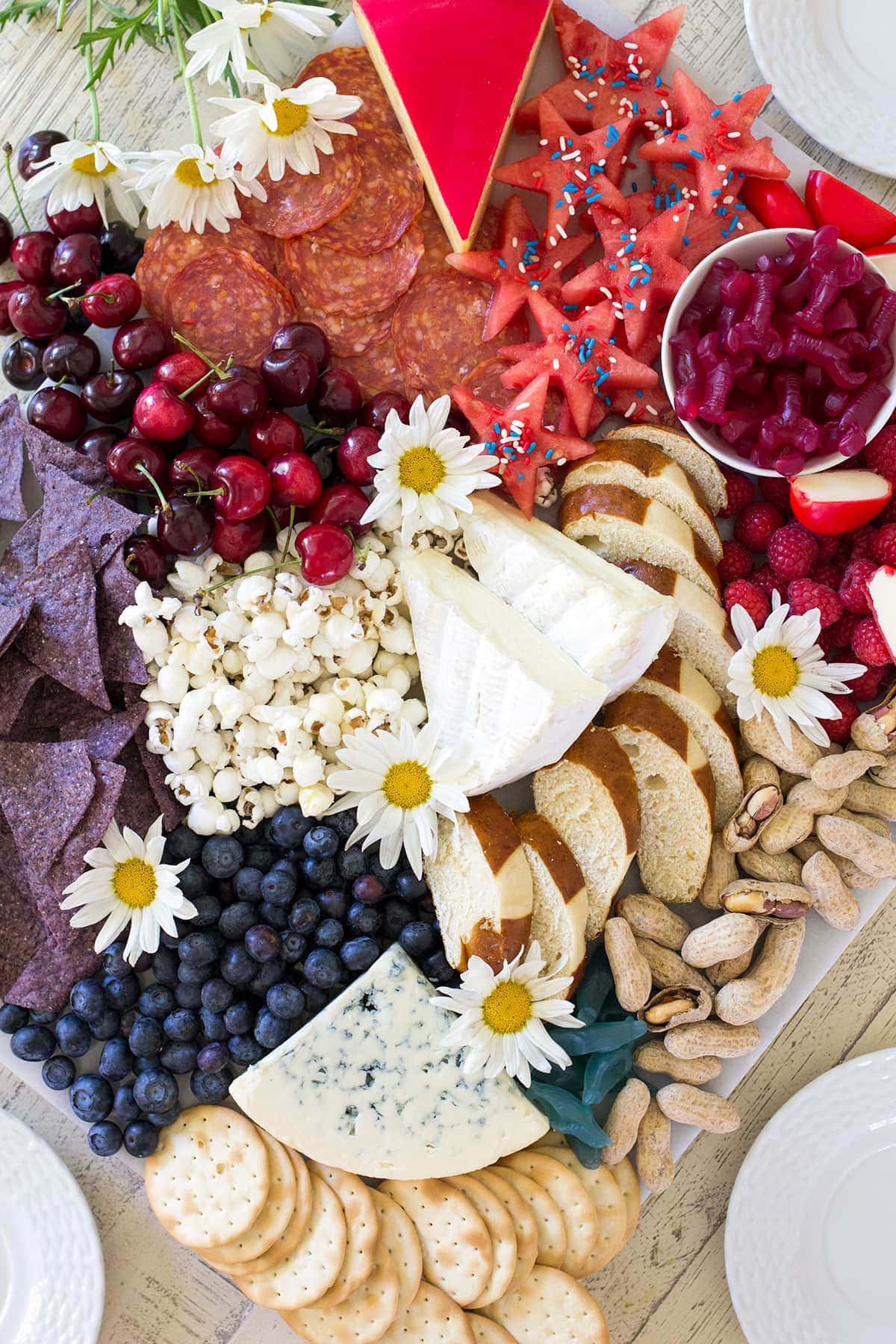 White: The board wouldn't be complete without the white section representing our stars. Brie cheese (or any white cheese will do,) water crackers, cheesy popcorn, sliced pretzel bread and whole roasted peanuts in the shell bring home the Americana theme. For a final touch, a few white daisies tucked here and there look like little fireworks.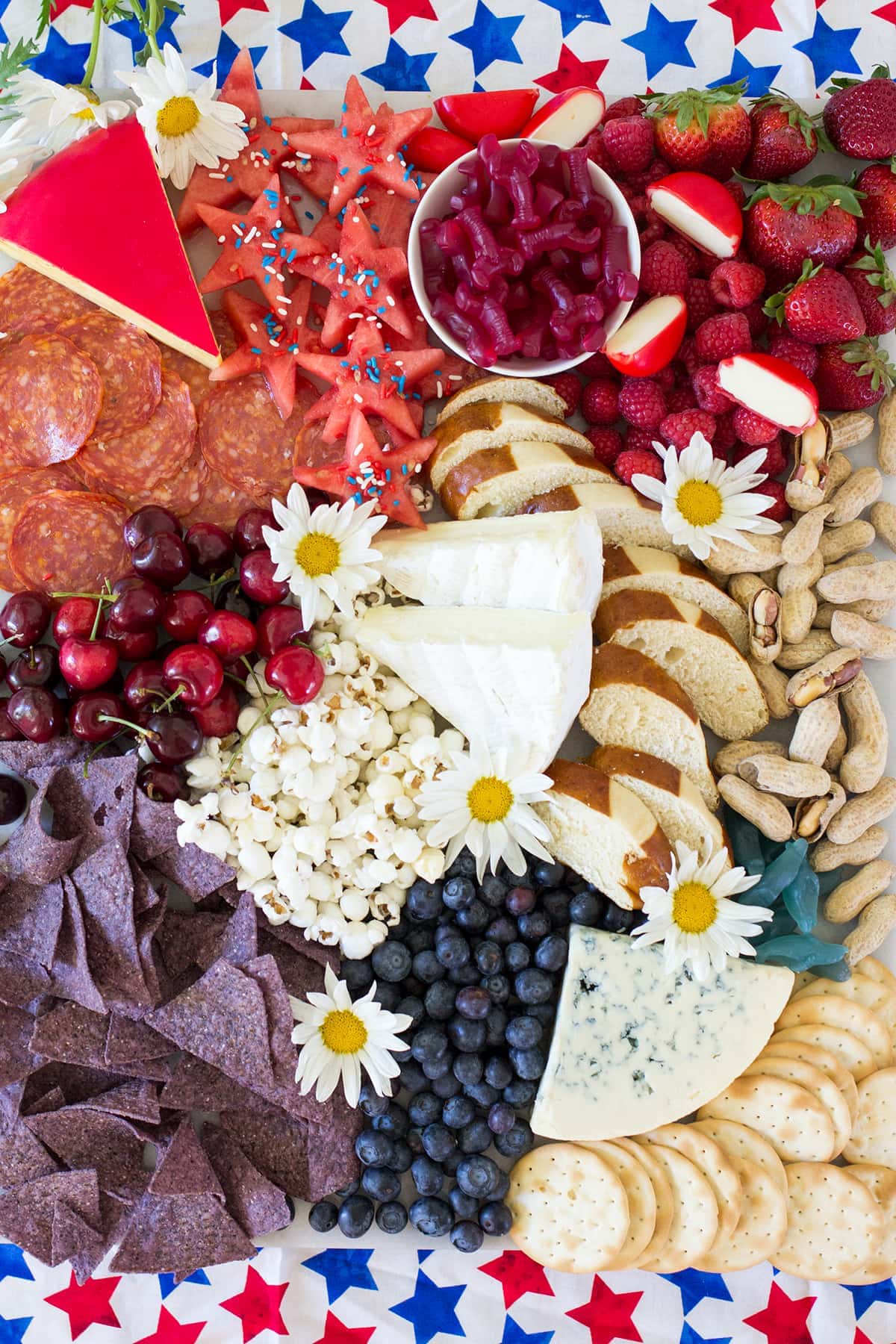 More 4th of July Recipes