Every 4th of July I plan to make a homemade blueberry lattice crust pie with little stars cut out of the top…you know, real Martha Stewart Living cover worthy stuff. And every year I run out of time and end up making a much simpler dessert. This year is no different and in fact with twins in toe I have even less time to make beautiful homemade pies. So here are three 4th of July Grocery Store Dessert Hacks that might even make Martha smile, without all of that homemade crust!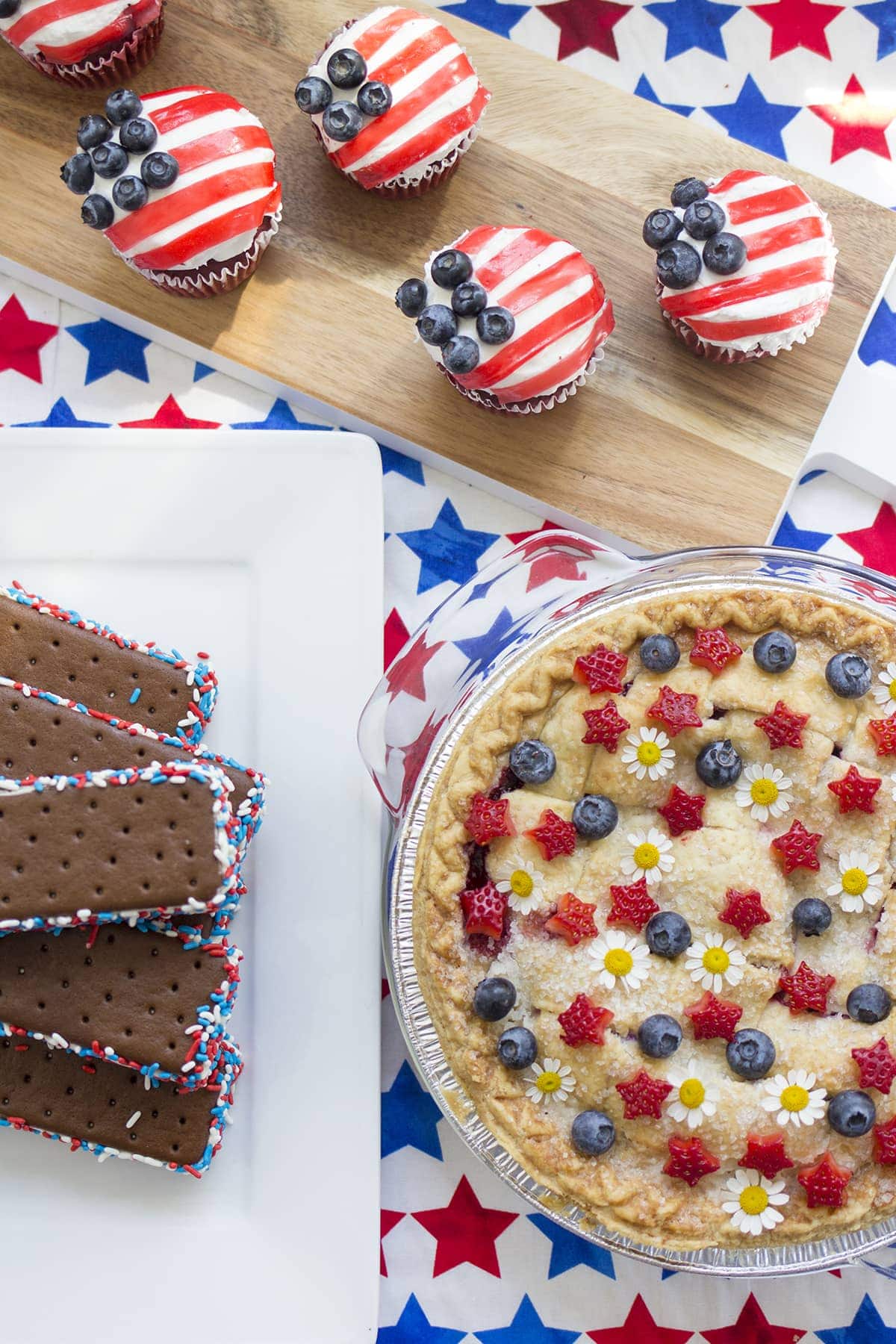 1. Patriotic Ice Cream Sandwiches – Roll store bought ice cream sandwiches in red, white and blue sprinkles and freeze. Easy and festive!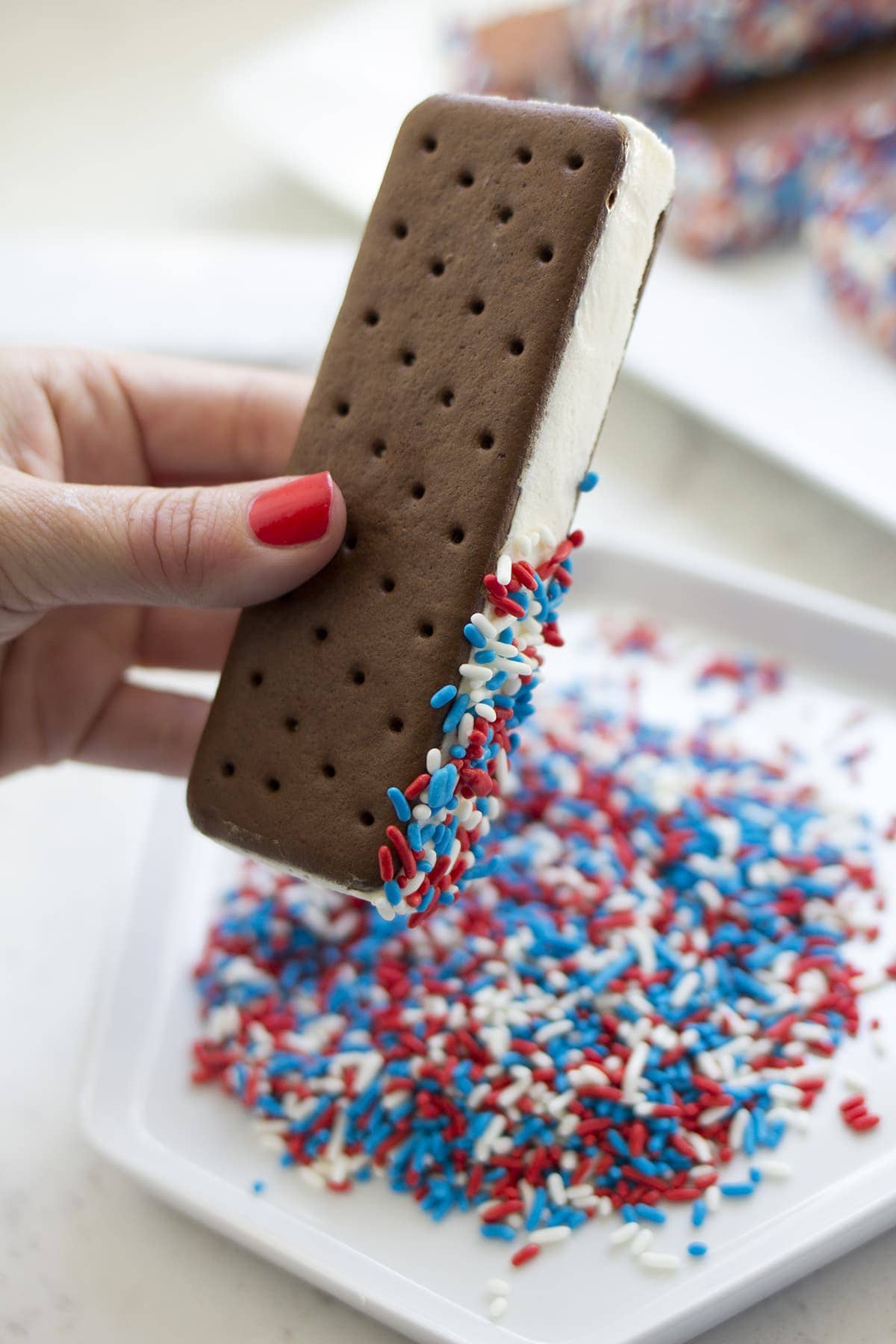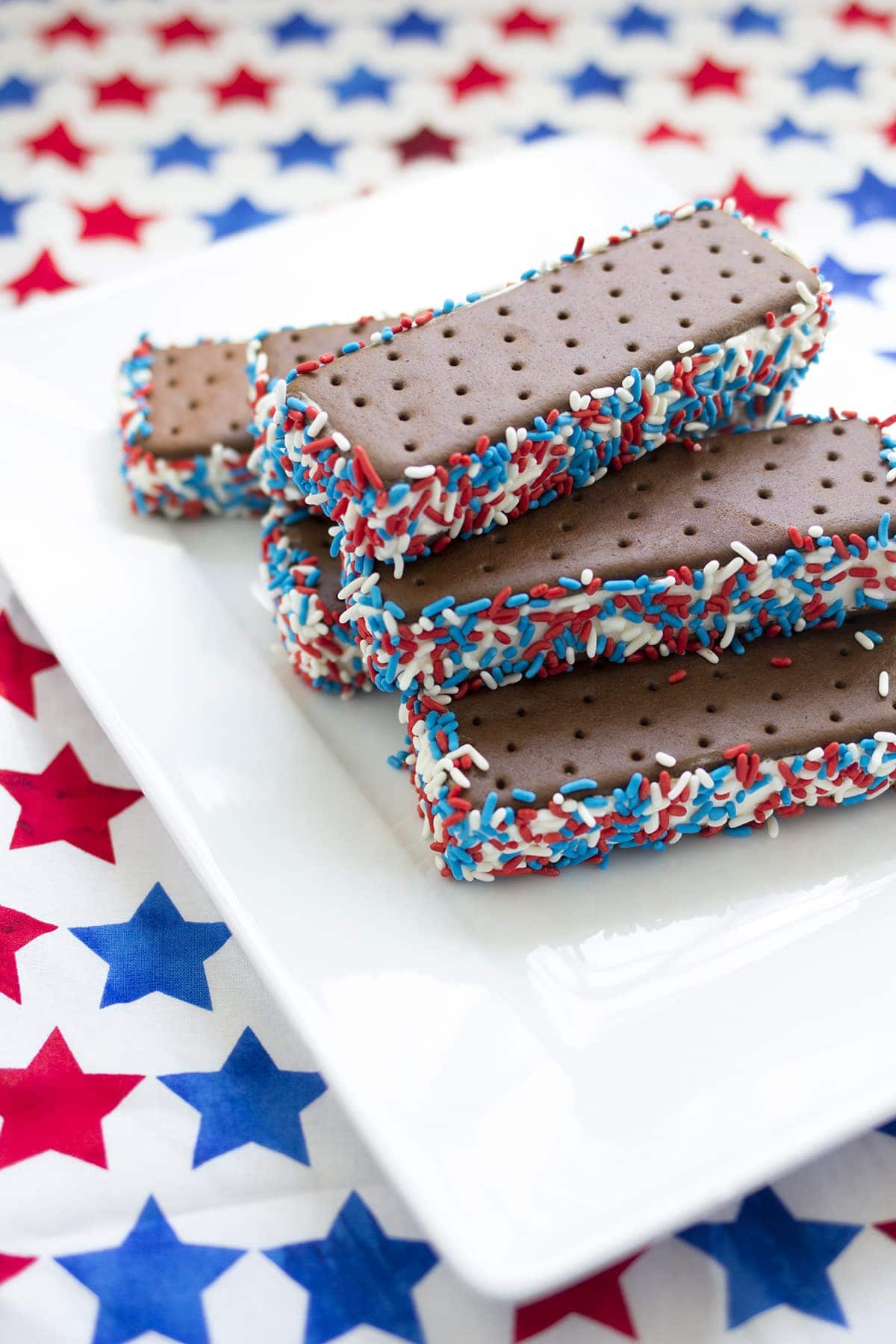 2. Star Spangled Berry Pie – Using a small star cookie cutter, cut stars out of strawberry slices. Decorate the top of your favorite store bought pie with strawberry stars, blueberries, and small edible flowers like camomile.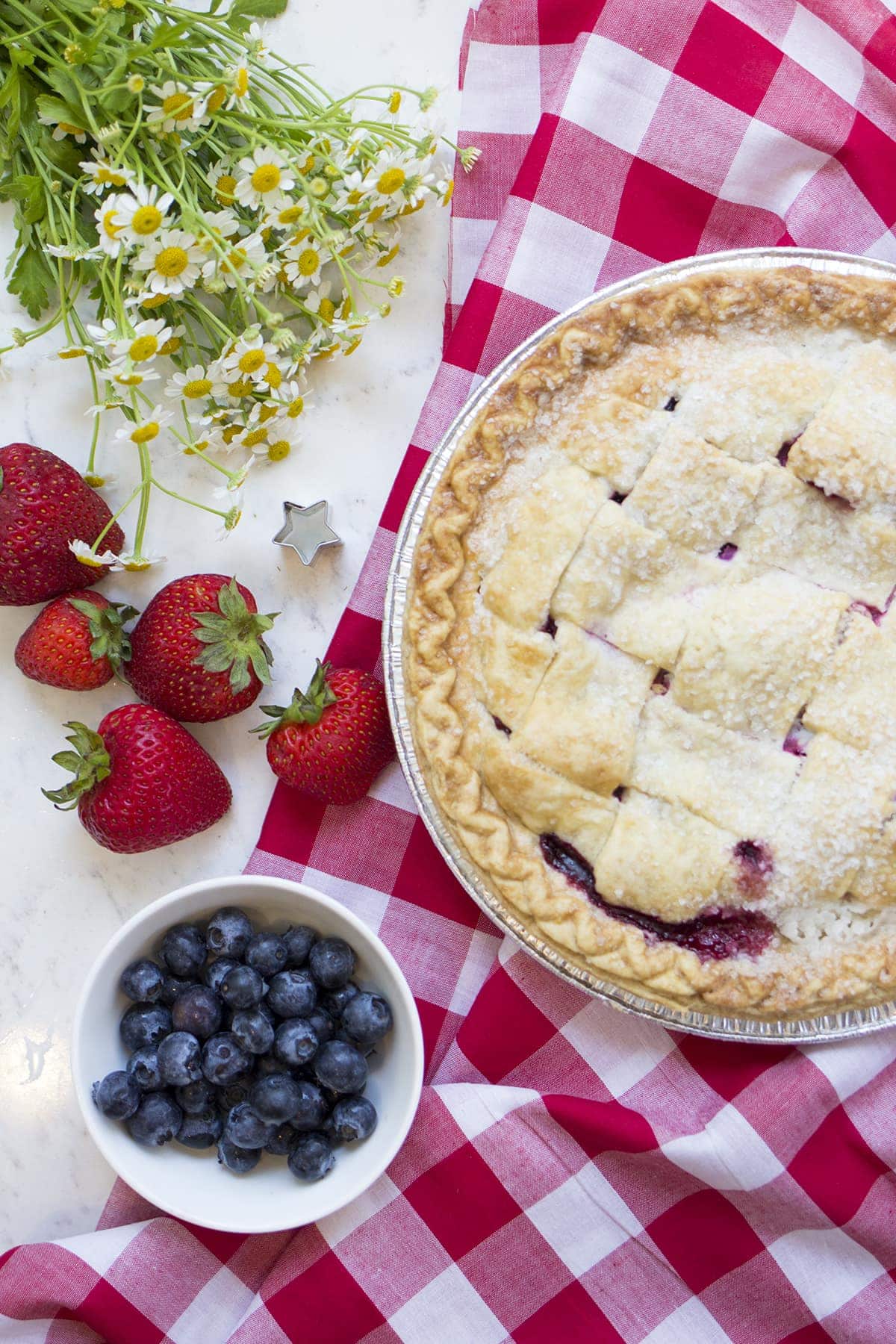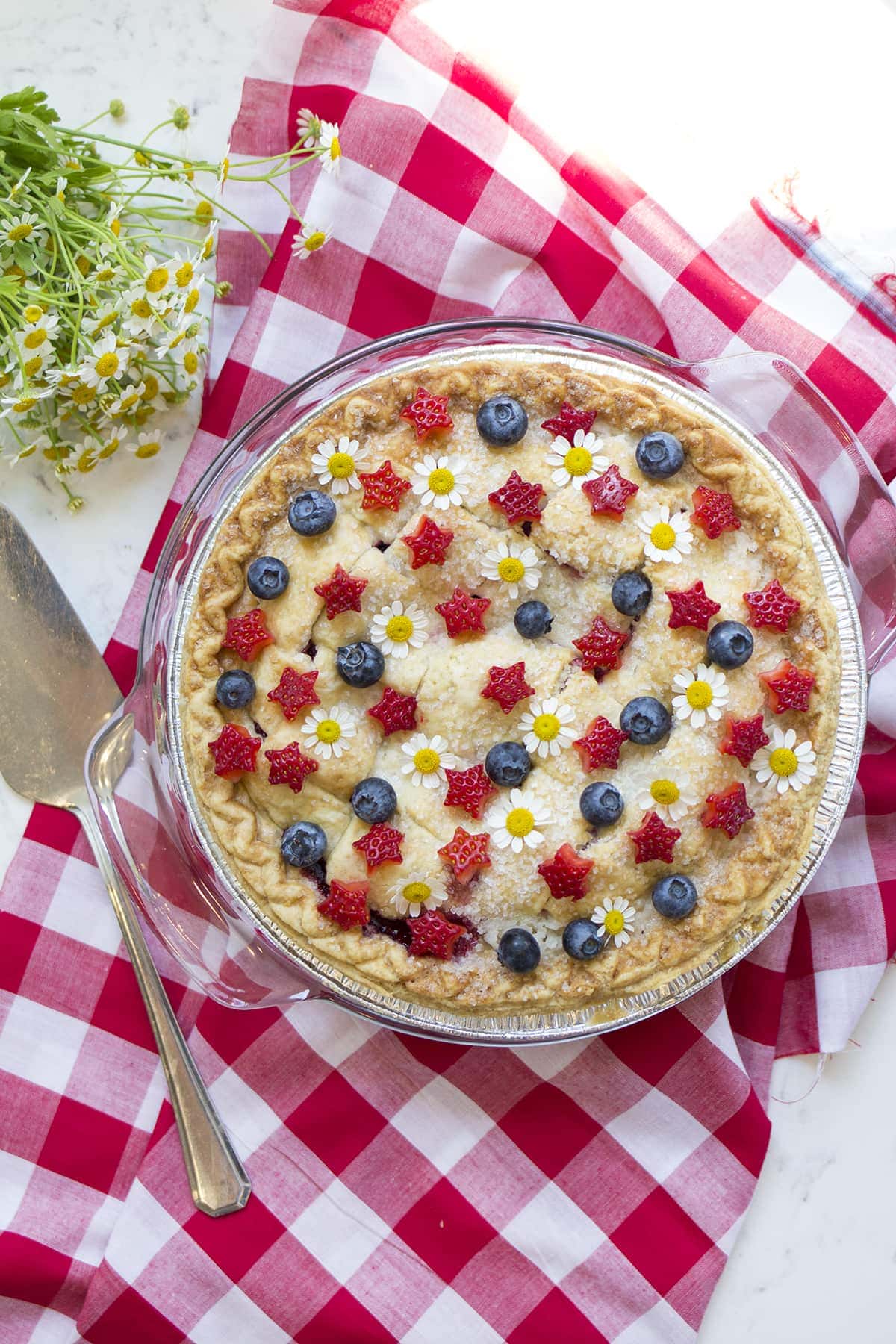 Prettiest summer pie, ever.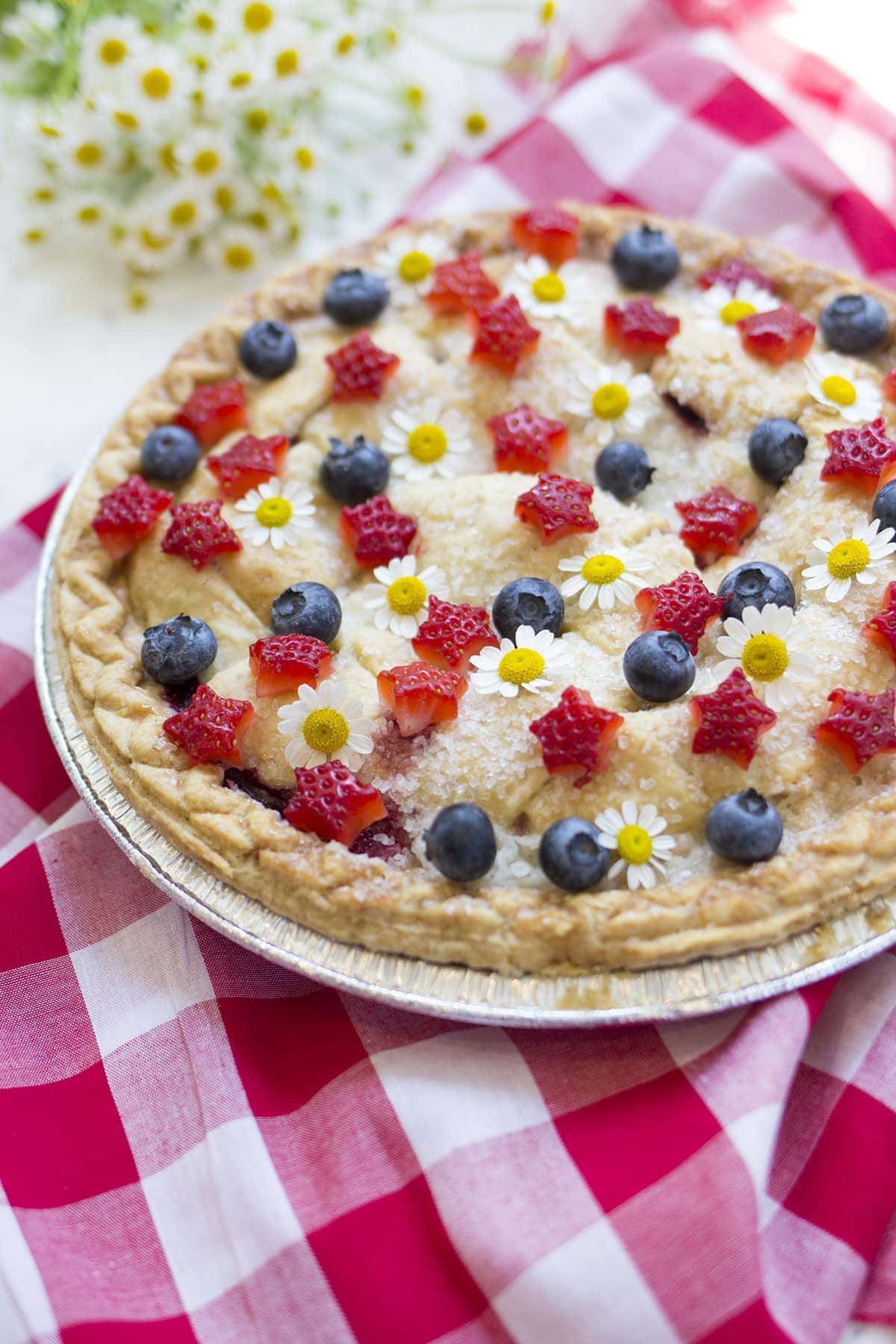 3. American Flag Cupcakes – Remove excess frosting from store bought cupcakes with a knife to create a flat top. Cut red flag "stripes" out of red fruit roll-up and use small blueberries for the the "stars."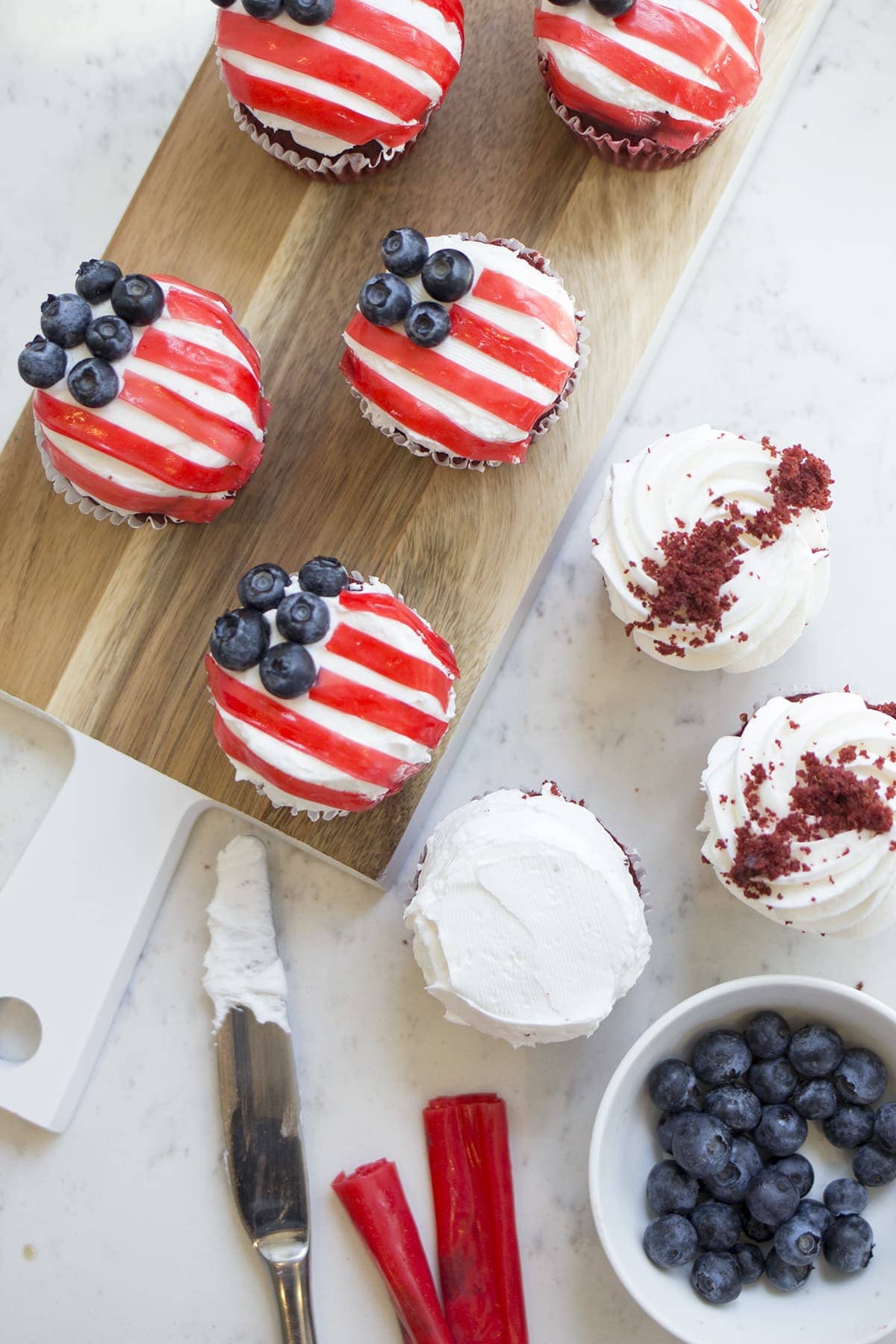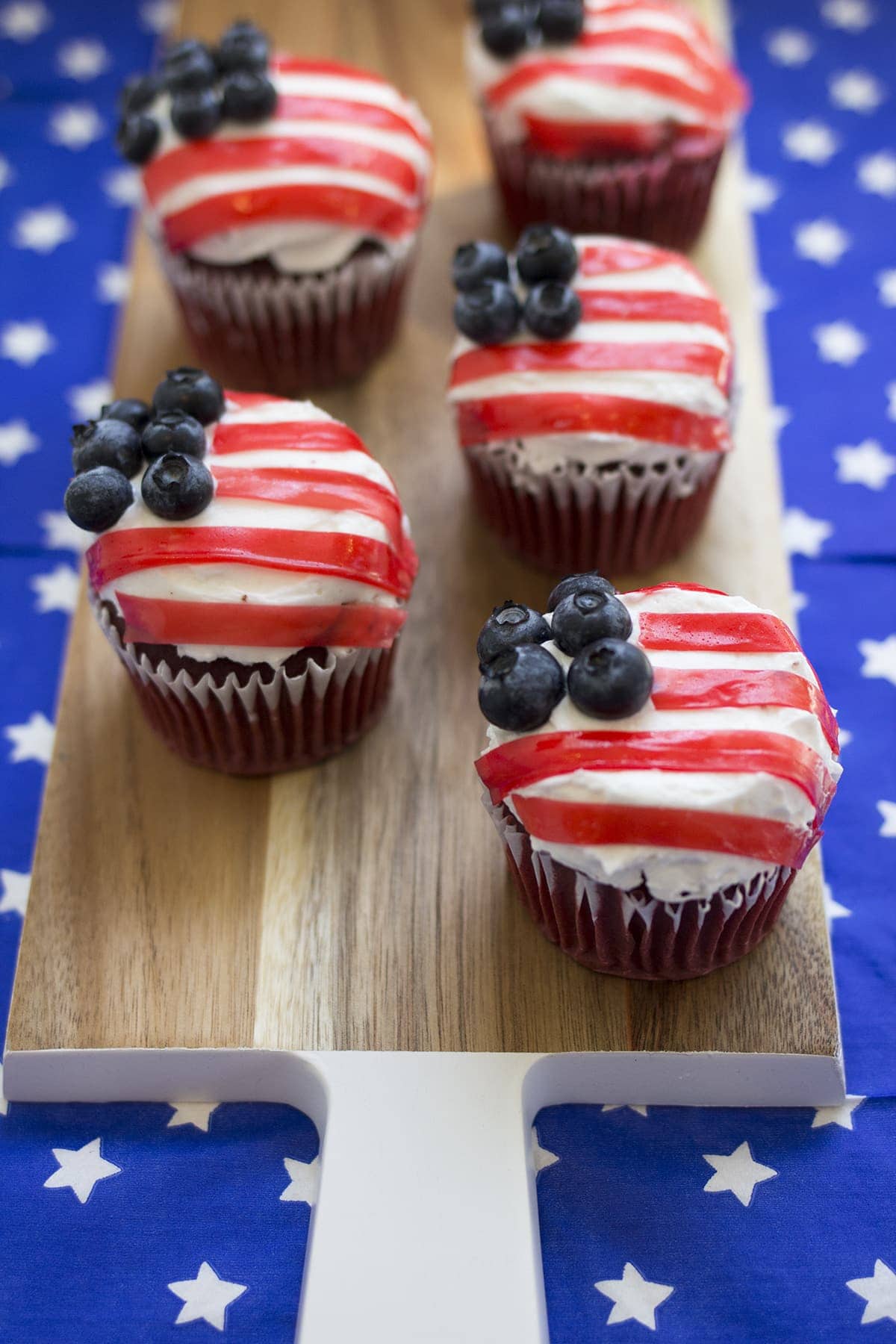 You've got the 4th of July dessert table covered! So, what is your go-to dessert to make for the 4th?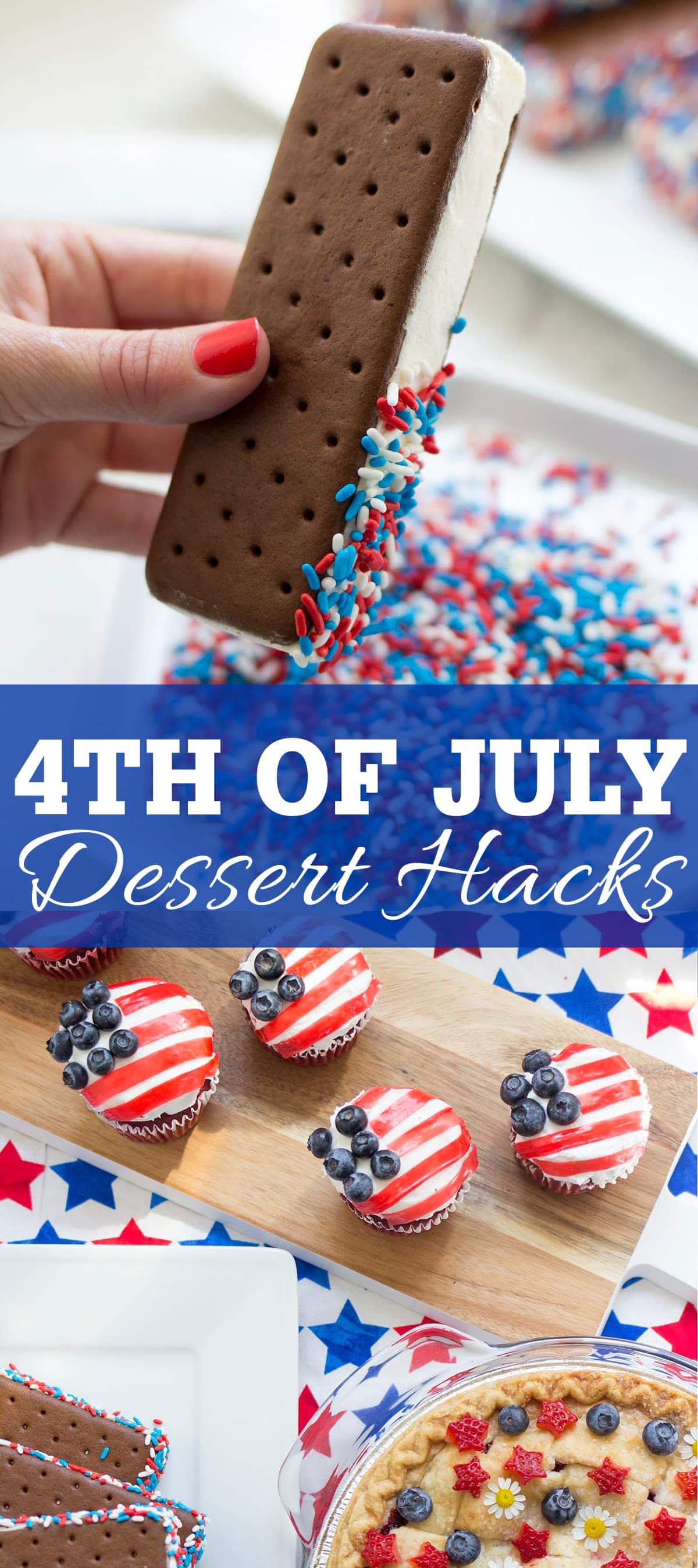 Save
Save