Red, White and Blue desserts are essential for any 4th of July Barbecue! I'm making your patriotic menu easy with these three fun and festive 4th of July dessert hacks using store bought desserts.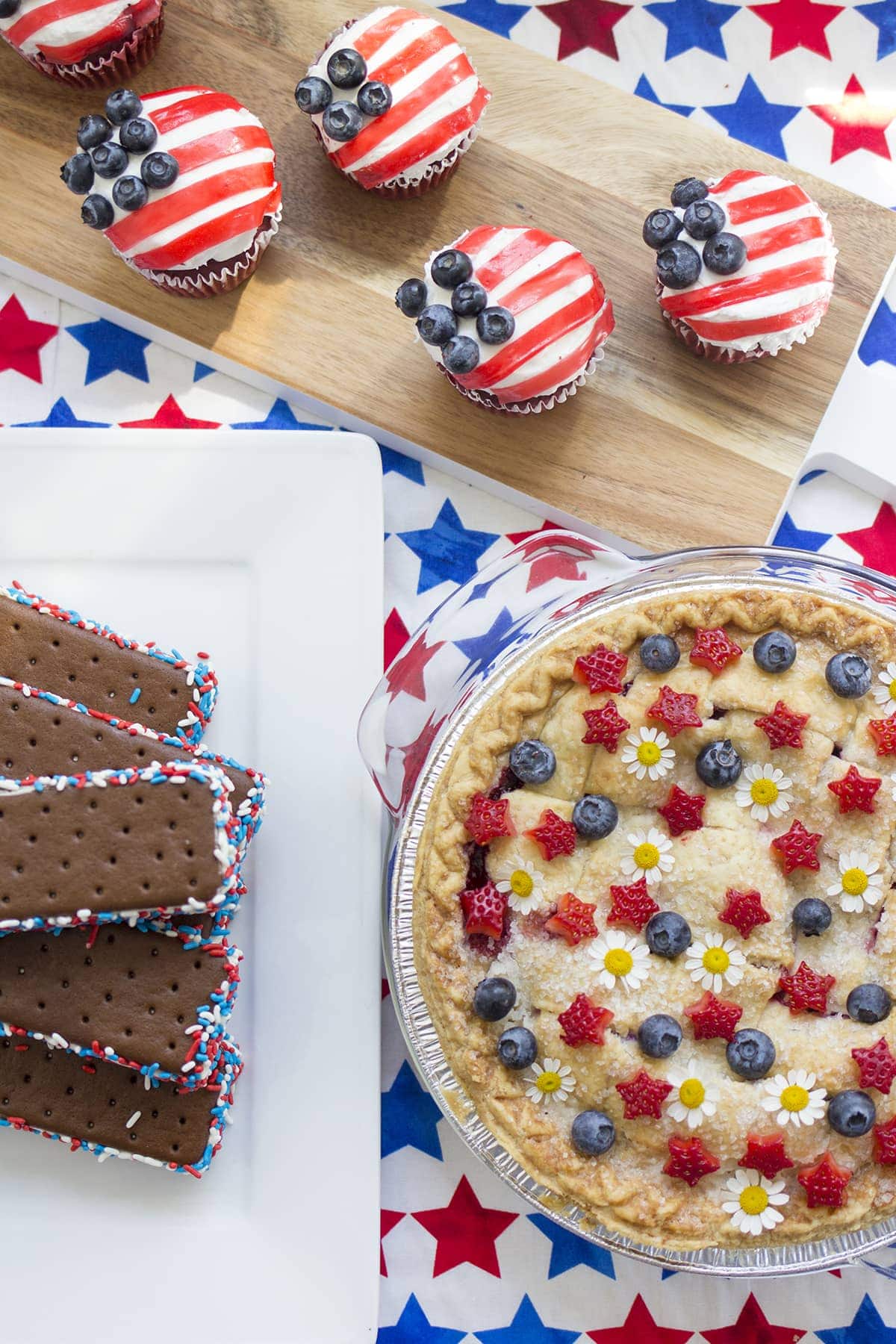 Every 4th of July I plan to make a homemade blueberry lattice crust pie with little stars cut out of the top...you know, real Martha Stewart Living cover worthy stuff. Every year I run out of time and end up making a much simpler dessert. These three 4th of July Pinterest worthy dessert hacks will even make Martha smile, without all of that homemade crust!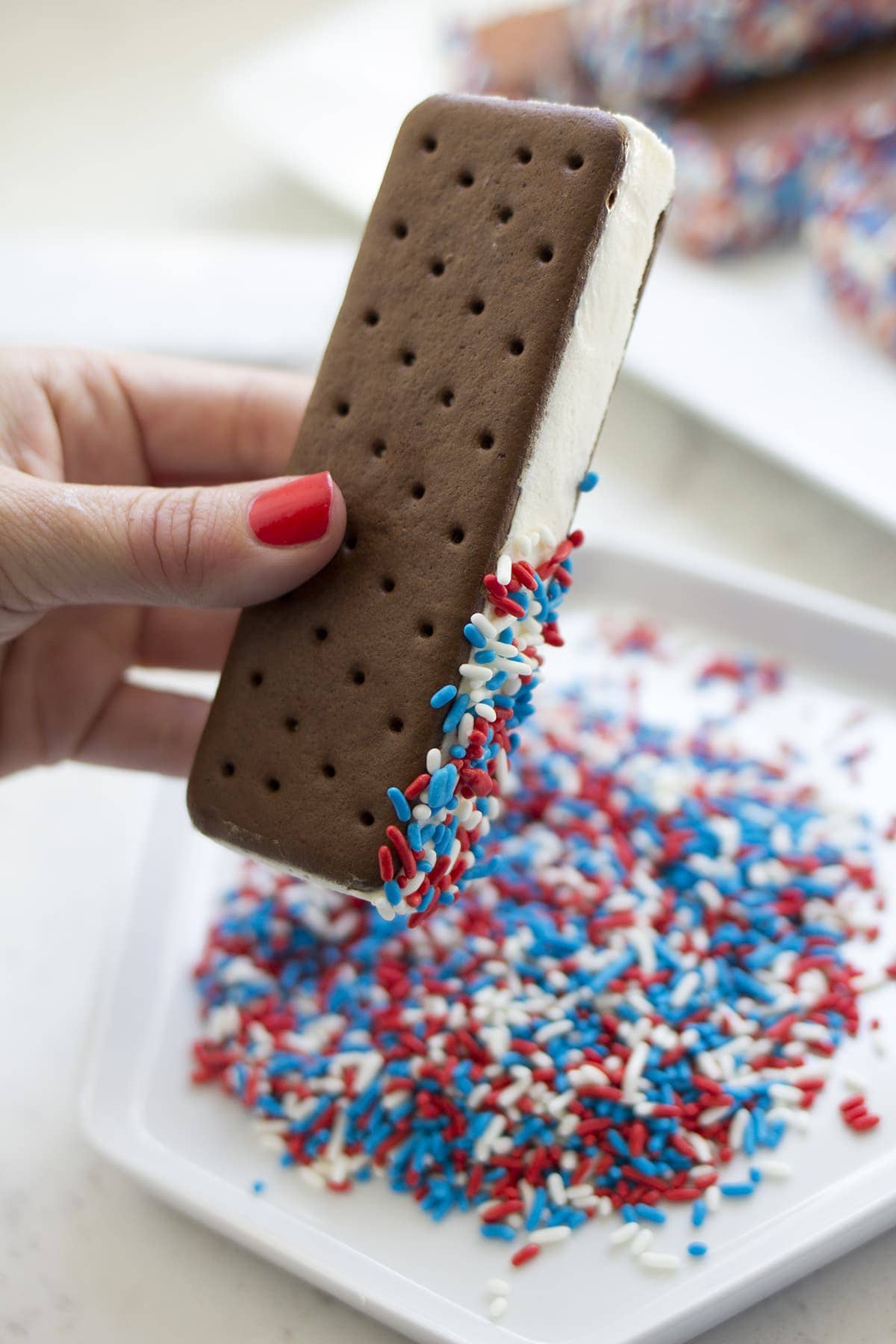 Red White and Blue Ice Cream Sandwiches
Ice Cream Sandwiches are always a hit on the 4th, when the weather is hot. In the past I have absolutely made these from scratch but taking help from the grocery store is so much faster and everyone loves this dessert. Start by purchasing your favorite ice cream sandwich as well as a red, white and blue sprinkle mix. Roll store bought ice cream sandwiches in red, white and blue sprinkles and freeze. Easy and festive!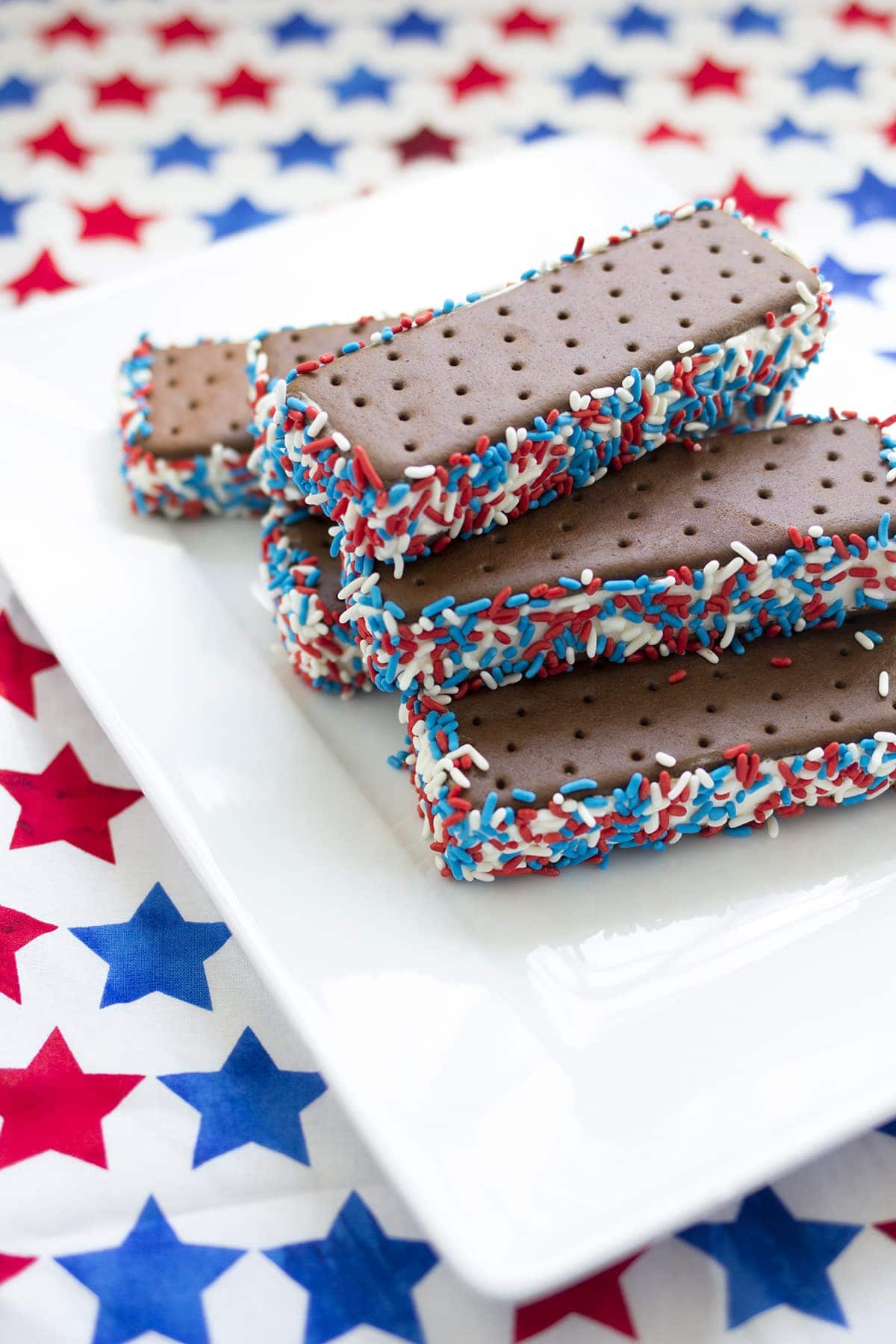 4th of July Flag Pie
Serving a flag pie is one of the most iconic 4th of July desserts! A lattice of homemade pie dough and star shaped crust is really a work of art and beautiful if you have the time for it. My favorite flavor to serve is strawberry rhubarb with cold vanilla ice cream. However, if you are short on time, this hack is my favorite.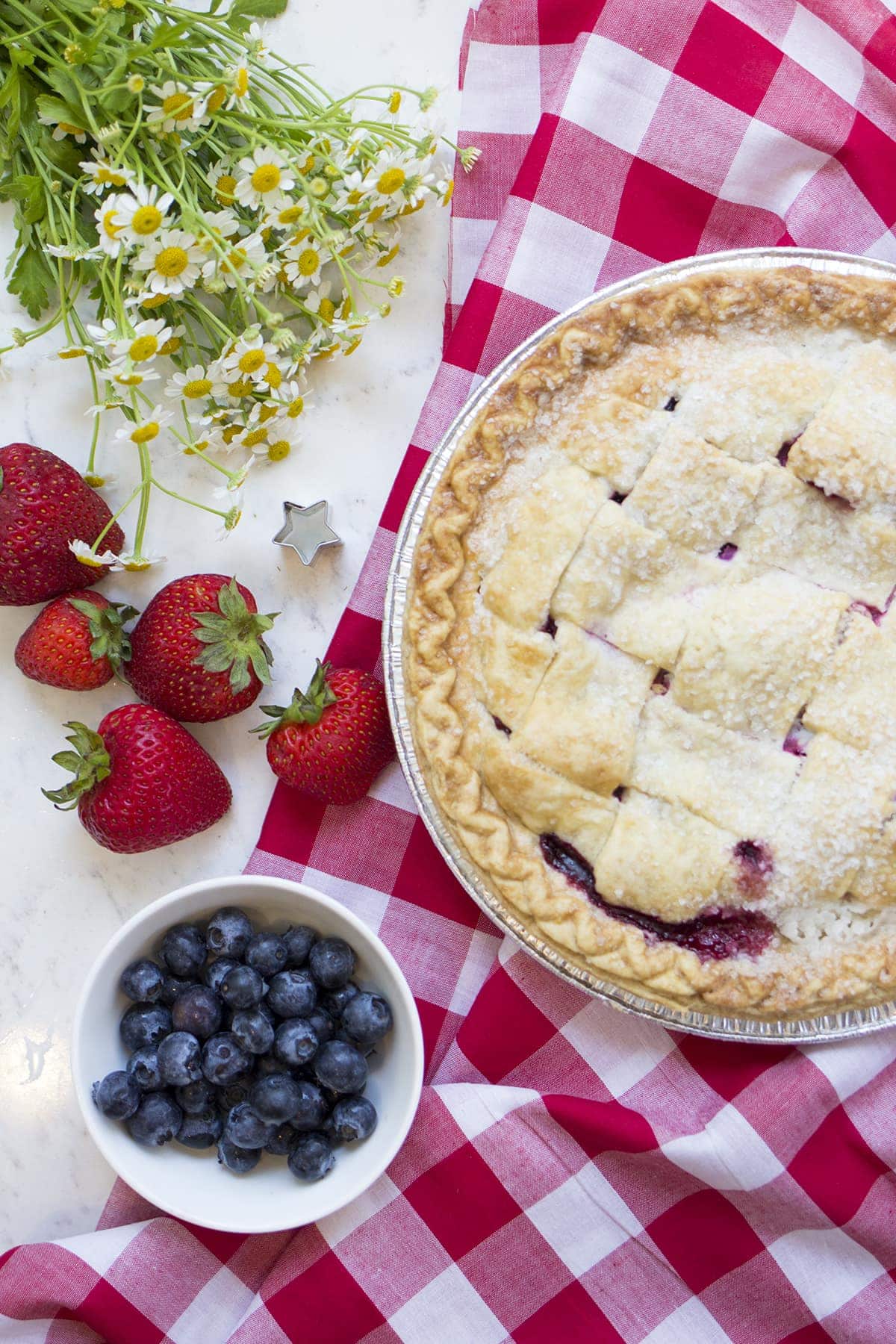 How to Make a Flag Pie
Start with a lattice crust, store bought grocery store pie. This time of year you can usually find a good apple pie in your store's bakery!
Using a small star cookie cutter, cut stars out of strawberry slices.
Decorate the top of the pie with strawberry stars, blueberries, and small edible flowers like camomile.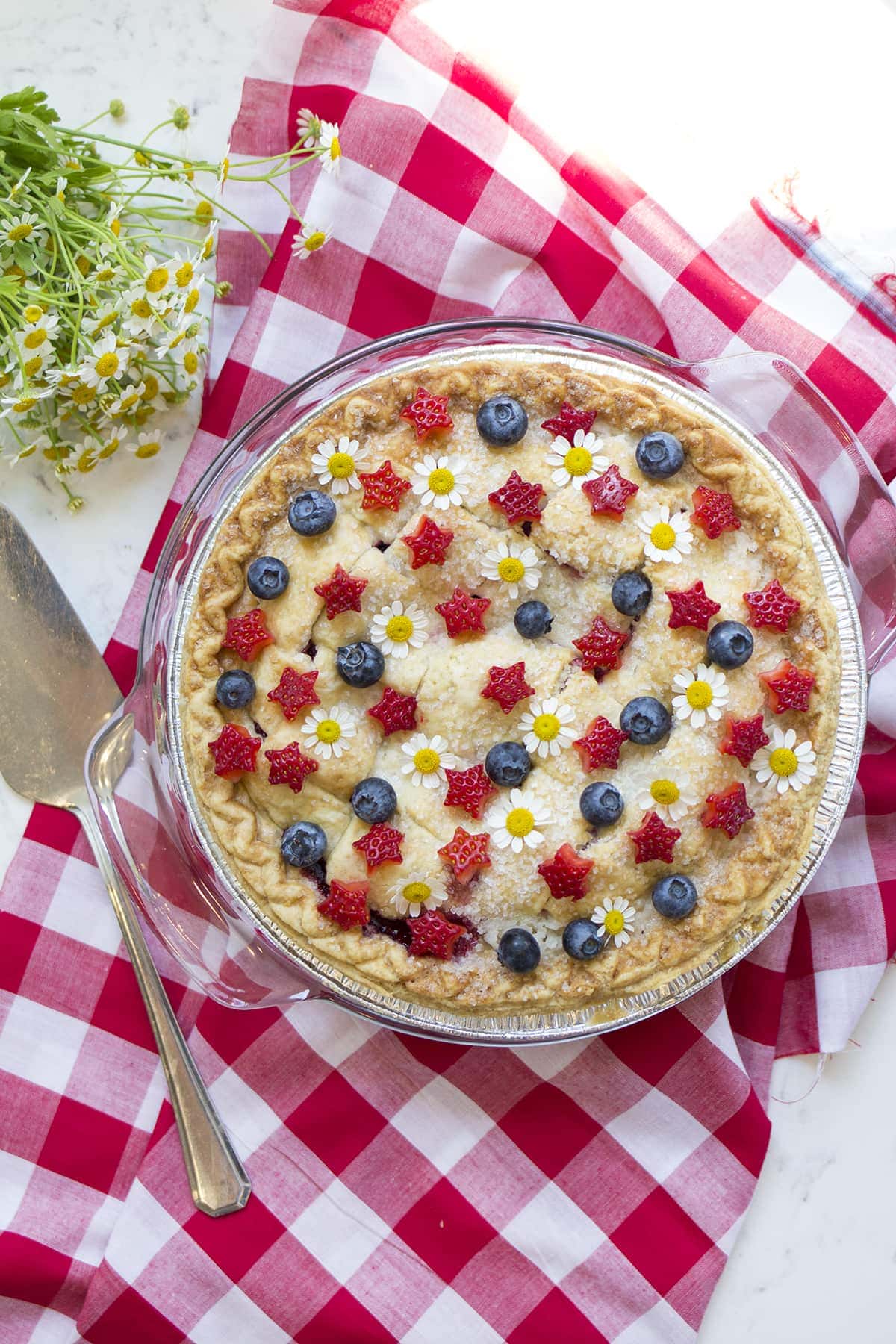 It's not your traditional stars and stripes but everyone loves the look of this dessert! You can also buy store bought pie crust and cut out mini starts, sprinkle with sanding sugar, bake and arrange on top of the pie. Isn't that gorgeous?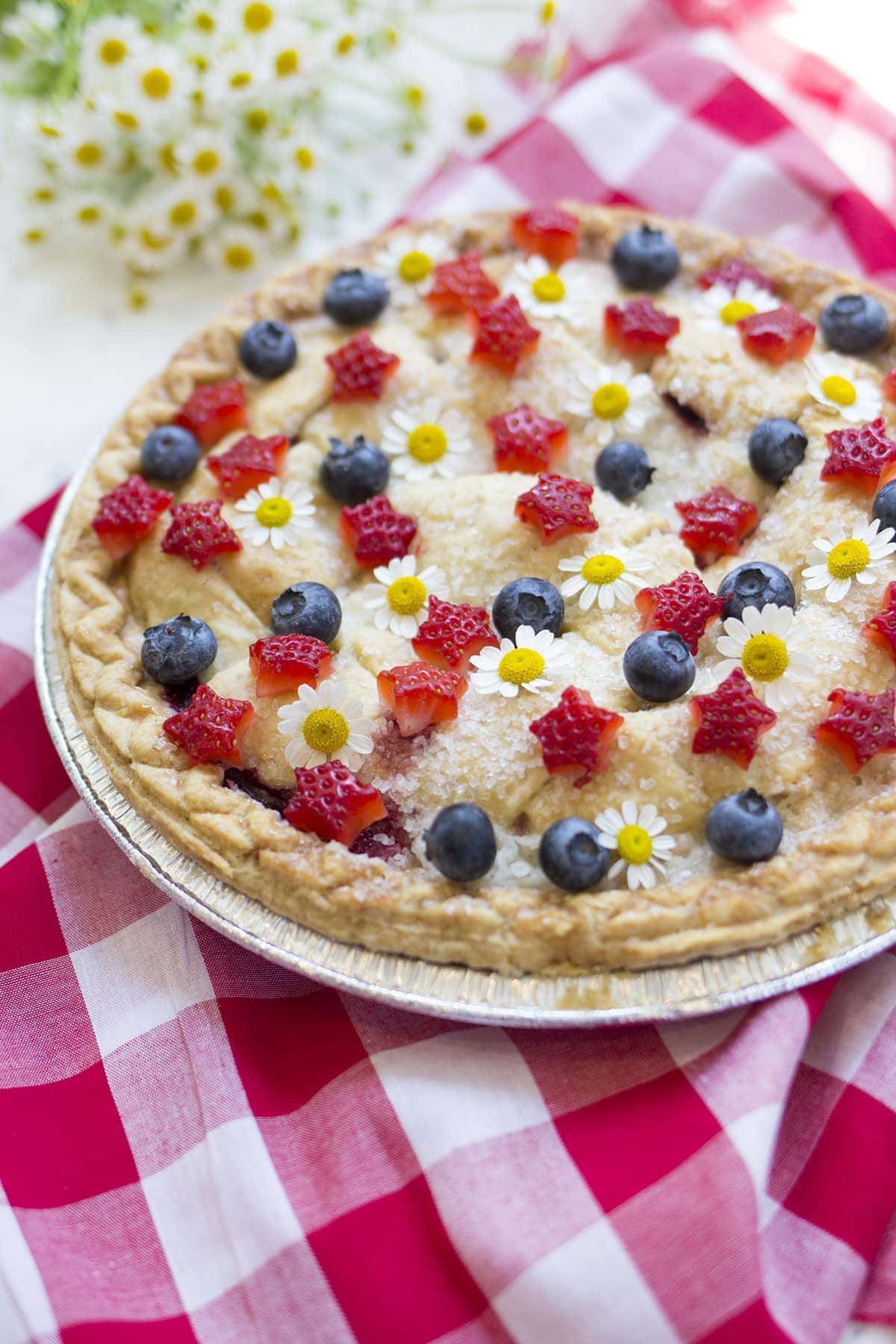 American Flag Cupcakes
We've all made it; the classic 4th of July Flag cake. The simple sheet cake topped with frosting and rows of red and blue berries to form the flag. It's iconic and so easy. Just as easy, this hack for flag cupcakes!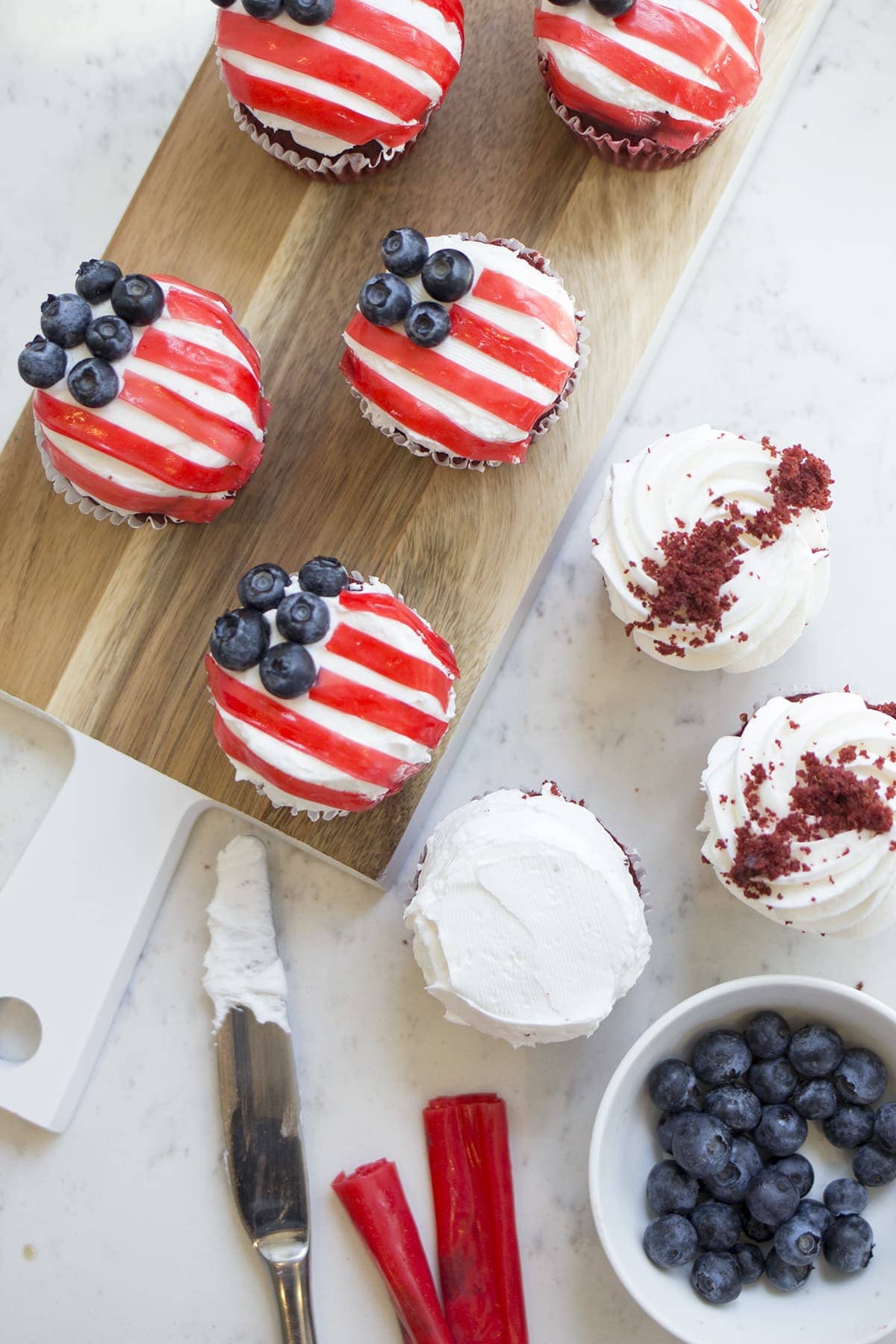 How to Make Flag Cupcakes
For this dessert hack you will need frosted cupcakes, strawberry fruit roll ups and fresh blueberries.
Start with your favorite store bought cupcakes, either buy vanilla or red velvet, and remove excess frosting with a knife to create a flat top. The grocery store always piles the frosting on.
Cut red flag "stripes" out of red fruit roll-up with a pair of kitchen scissors.
Finally, add small blueberries for the the "stars" and fruit roll up pieces for the stripes.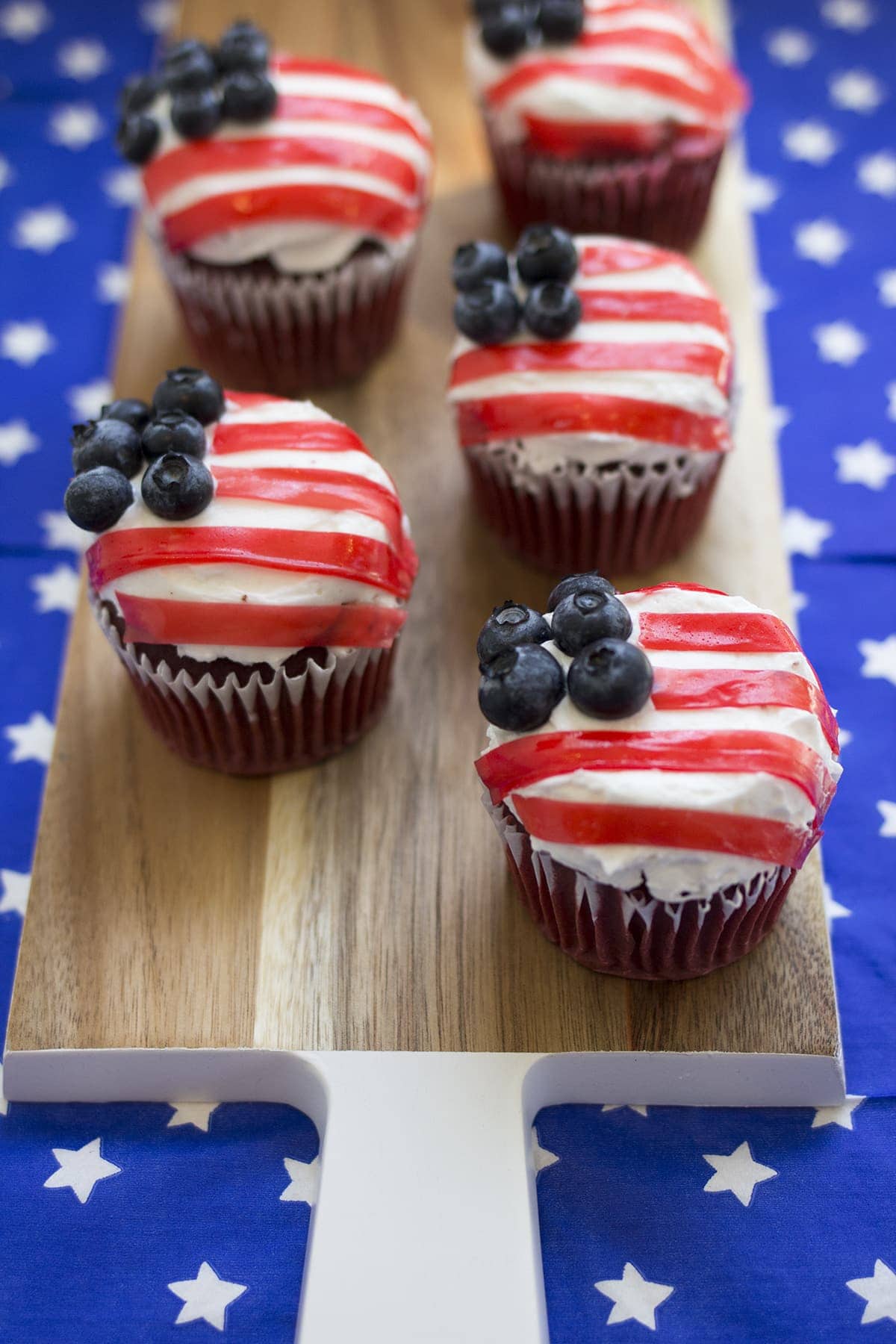 Just like that, you've got the 4th of July dessert table covered! Which of these dessert hacks is your favorite? Looking for more 4th of July recipes? You might like to try these:
Favorite 4th of July Recipes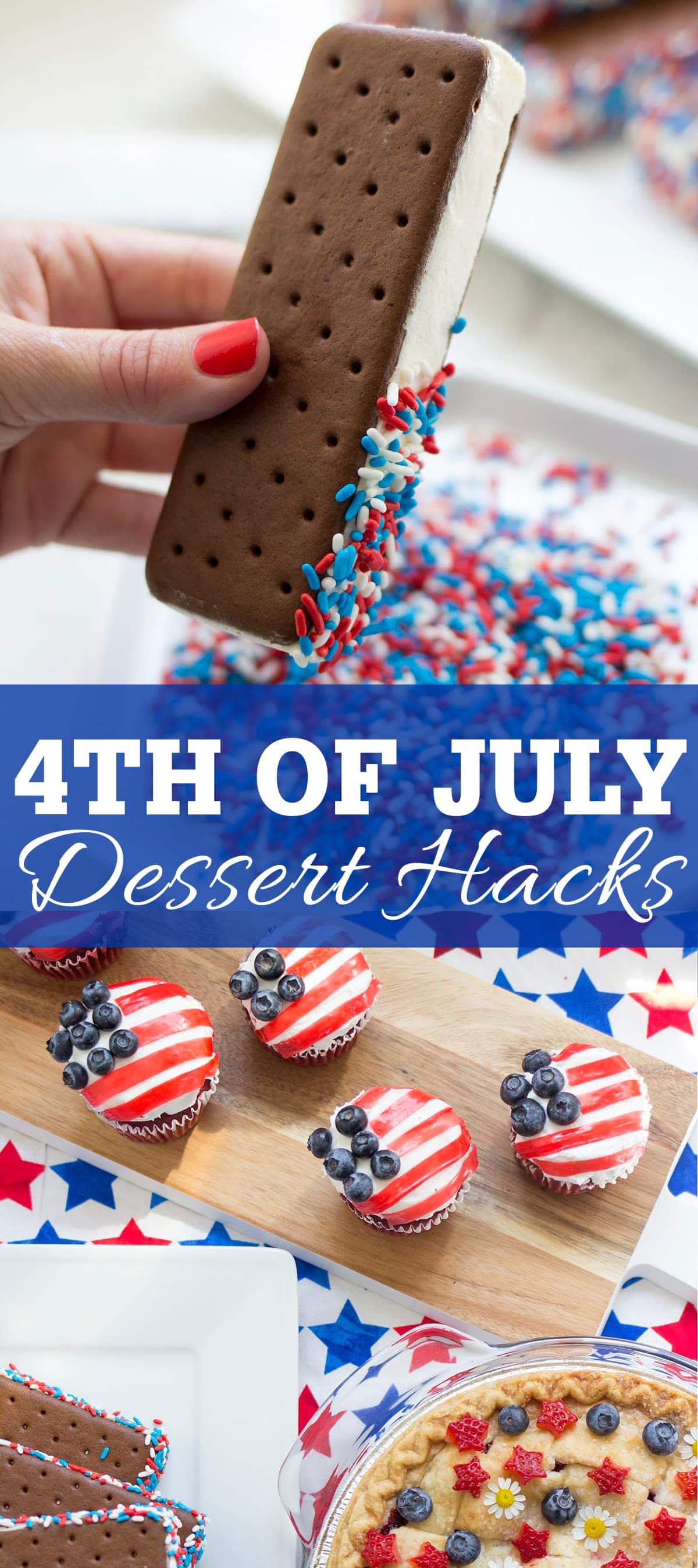 If you try any of these recipe hacks, I'd love to hear about it in the comments below. Happy Independence Day!
Save
Save