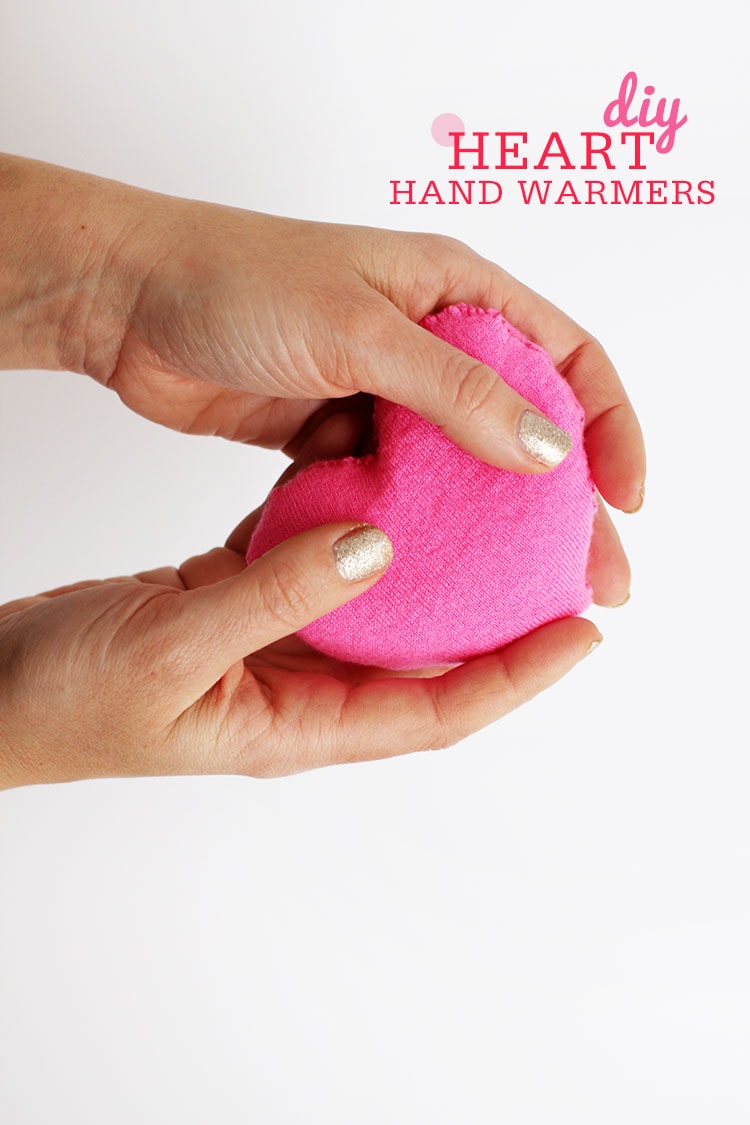 Two things you should probably know about me 1. I never sew 2. I am an incredibly impatient crafter, hence the never sewing part. But when Jason accidentally (let's not go there) machine washed and dried one of my favorite wool sweaters so that it shrunk to Cabbage Patch doll clothing, I dug out the sewing kit.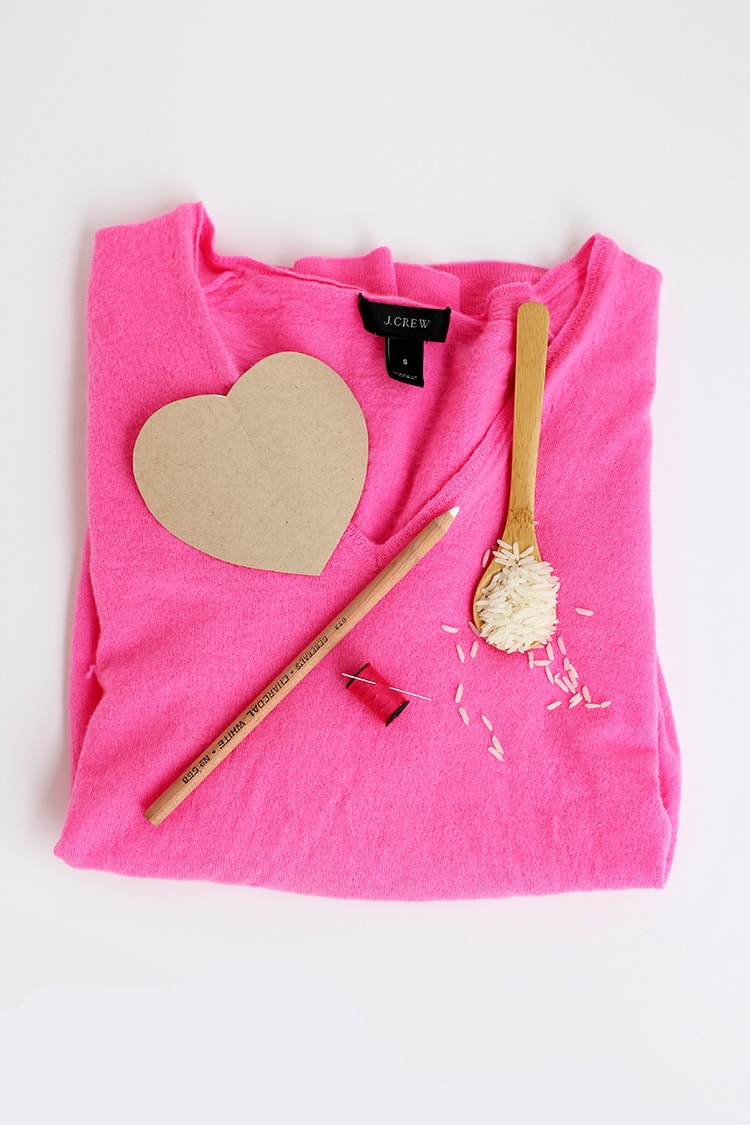 Making homemade Heart Hand Warmers is easy and relatively quick considering there is some light sewing involved. If unlike me, you are someone with fair sewing skills, I promise your end result will be much lovelier than mine. I really should practice that whole patience thing. Now back to my mini-sweater!
Whether you too have a shrunken, outgrown, or just old and worn out sweater lying around, this craft will be a great way to re-purpose the fabric. Filled with rice and sewn shut, these squishy little hearts are the perfect pocket warmer to take on winter walks or give as a sweet gift to a friend with constantly cold hand. Make them a wee bit smaller and slip them into your kids pockets for a cold day playing outside. They're sure to warm your heart...even on days when you find your favorite wool sweater shrunk two sizes too small.
You will need:
1 old sweater
sharp scissors
white charcoal pencil
needle and thread (thread should match your sweater)
craft paper
rice

Here's how you make them:
1. Start by making your heart template by folding a square of craft paper in half and drawing half of a heart. Cut out to make a symmetrical heart.
2. Use template to trace a heart on your sweater and cut out two hearts using scissors.
3. Double thread a needle and knot the end.
4. Begin sewing the two cut out hearts together working in small stitches around the edge of your heart. Make sure your sewing is small and tight so that the rice doesn't leak after the heart is assembled.
5. Continue sewing around your heart until you have about 1" remaining.
6. Carefully turn heart inside out using your fingers to pop out corners and the point.
7. Stuff with rice, filling all corners and shaping into a plump little heart.
8. Finish off the hand warmer by sewing shut. This is where your stitches should be nice and neat as they will be seen. Finish with a secure knot.
9. To heat: Microwave for about 20-30 seconds or until rice is warm. (More or less time might be needed based on your microwave.) If these are for kids, you may want to warm them a little less.
Tip: You can make these hand warmers scented by adding in a mixture of rice and dried lavender! Warming and relaxing.