On one of our many adventures to the craft store we picked up a set of lovely little birch wood rounds, ready-made for coasters. Now that spring has arrived we finally have the perfect way to use them! Inspired by graphic patterns and fresh pops of color, these DIY Painted Wooden Coasters are sure to bring a dose of spring to your home.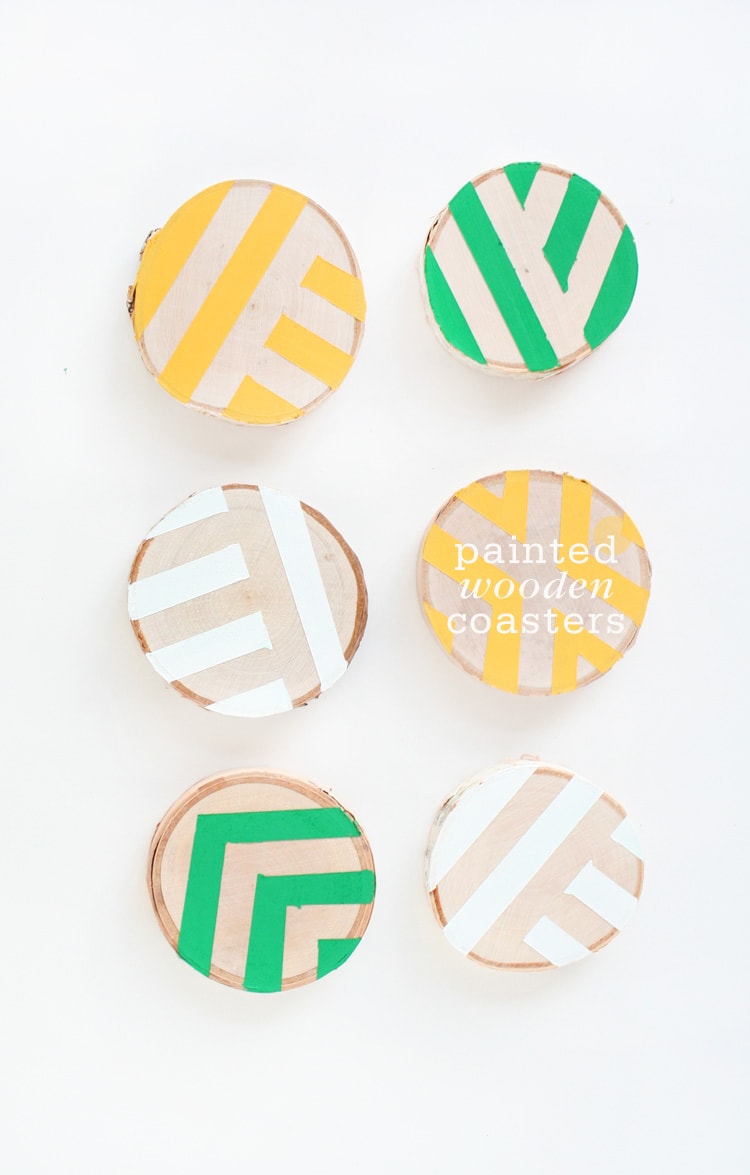 To make these coasters, you will need:
Birch wood rounds- Found at Michael's Craft Store
Acrylic Craft Paint
Paintbrush
Tape
Clear Acrylic Craft Sealer - We used Plaid Aerosol Spray

Let's get started:
1. Tape off the desired patterns on wooden coasters.
2. Using white, green and yellow acrylic paint, fill in the negative spaces using a small paintbrush.
3. Let dry. If you'd like, finish with a spray acrylic sealant.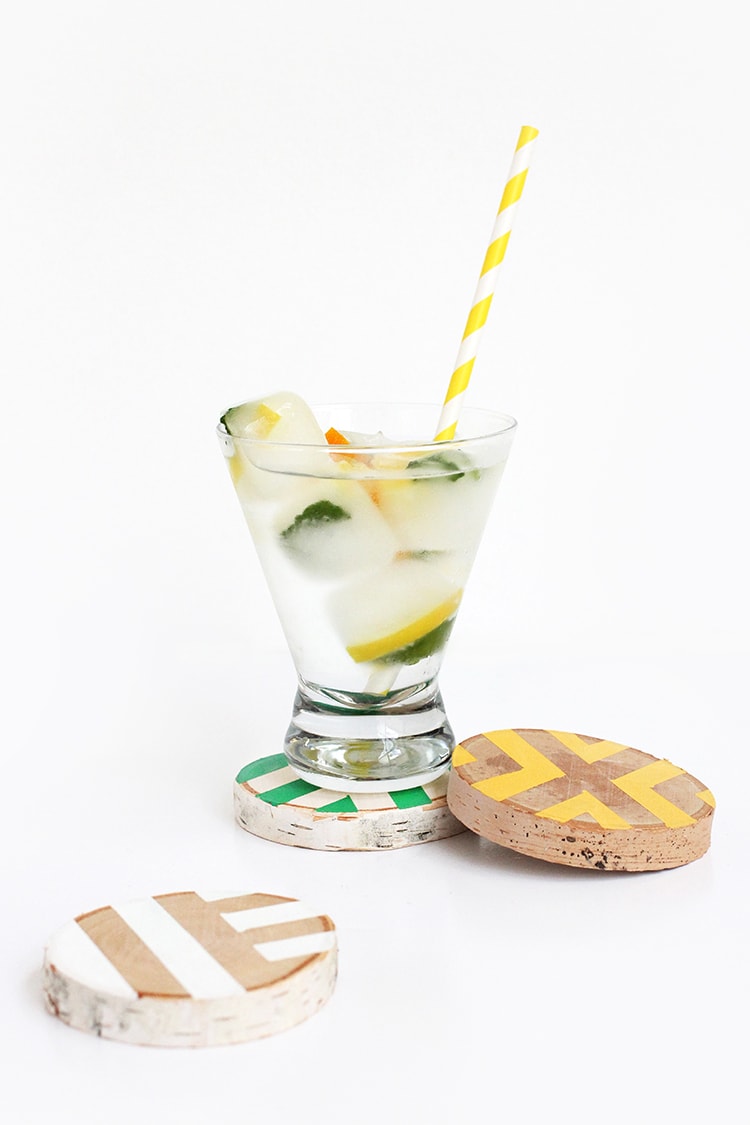 tutorial photos by Marisa Mangum / styled photo by Leah Bergman