If you plan to throw a Halloween party or a festive get together this month, why not give guests something sparkly to stir their potions! Spooky mocktails & ghoulish cocktails all look a bit more festive with a Pumpkin Swizzle Stick for garnish.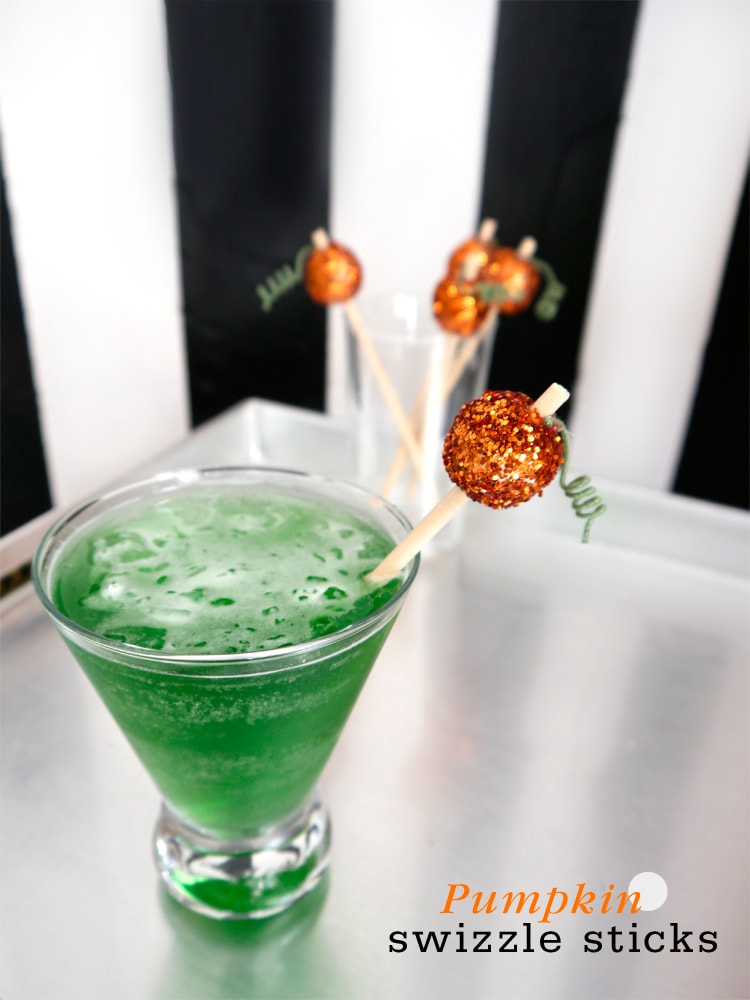 Here's what you need to make DIY Pumpkin Swizzle Sticks...
Supplies:
Multi-Purpose Adhesive Spray
1 – 3/16×36″ Wooden Dowel cut into 6″ pieces
6 – 20mm Wooden Round Beads
Hot glue gun
Green 22 gauge Cloth Stem Wire
Chunky orange glitter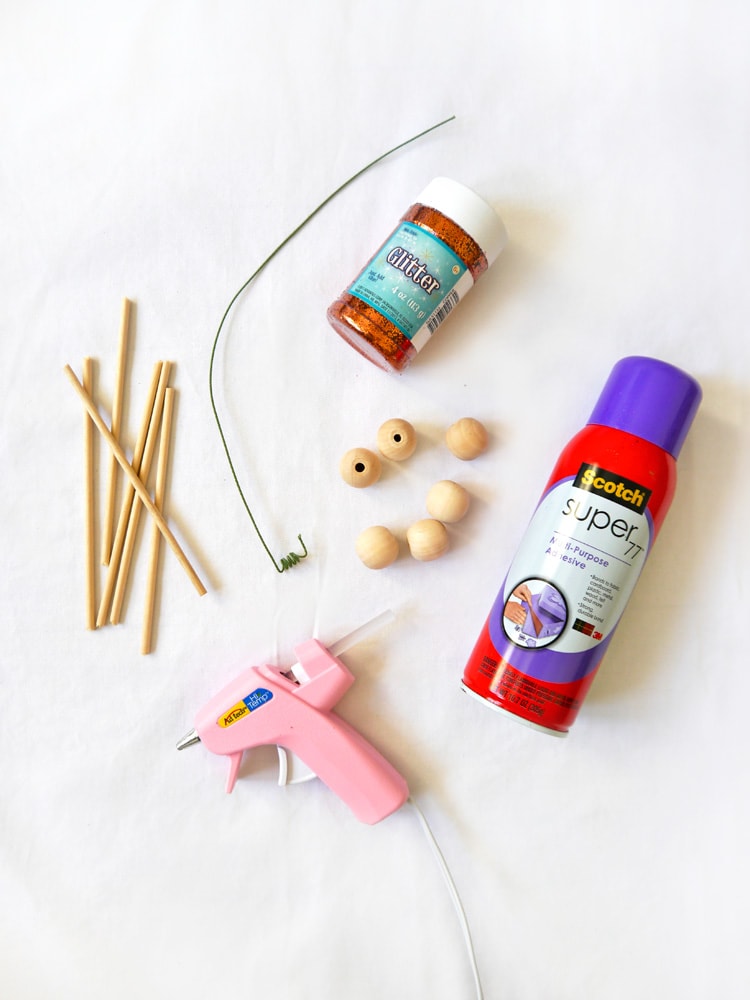 Step 1: Make 6 pumpkin "vines" by wrapping cloth stem wire around a dowel to create curls. Cut and set aside.
Step 2: Coat wooden beads evenly with spray adhesive before rolling in a small bowl of orange glitter. After beads have dried, shake off excess glitter. Note: beads may shed a bit of glitter with use
Step 3: One by one, apply a small amount of hot glue to each wooden dowel about ¾" from the top. Insert dowel into wooden bead so that a small amount of "stem" pokes out the top.

Step 4: Apply a small amount of hot glue to the top of the pumpkin and attach a "vine". Allow to dry completely before using to garnish cocktails.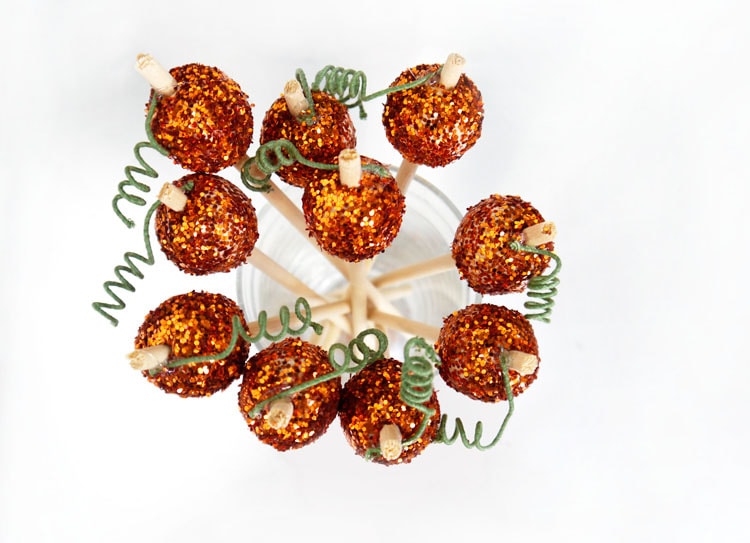 photos by Marisa Mangum & Leah Bergman