Lately I've been spending more and more time tending my mini-garden (and I mean really mini), it brings me so much happiness. As it turns out, I have a rather large collection of succulents saved from our wedding that over the years have grown and taken over the pot they were originally planted in. Recently I learned a great tip for cutting and re-planting succulents from my neighbor who has quite the green thumb. Since then I've been using her tips to grow and multiply our wedding succulents. Hopefully one day we will have a full garden all as a result of our wedding! But for now they remain in pots, little Doily Painted Flower Pots that is! Oh, and keep reading, I'm sharing my neighbor's succulent tips at the end of this post.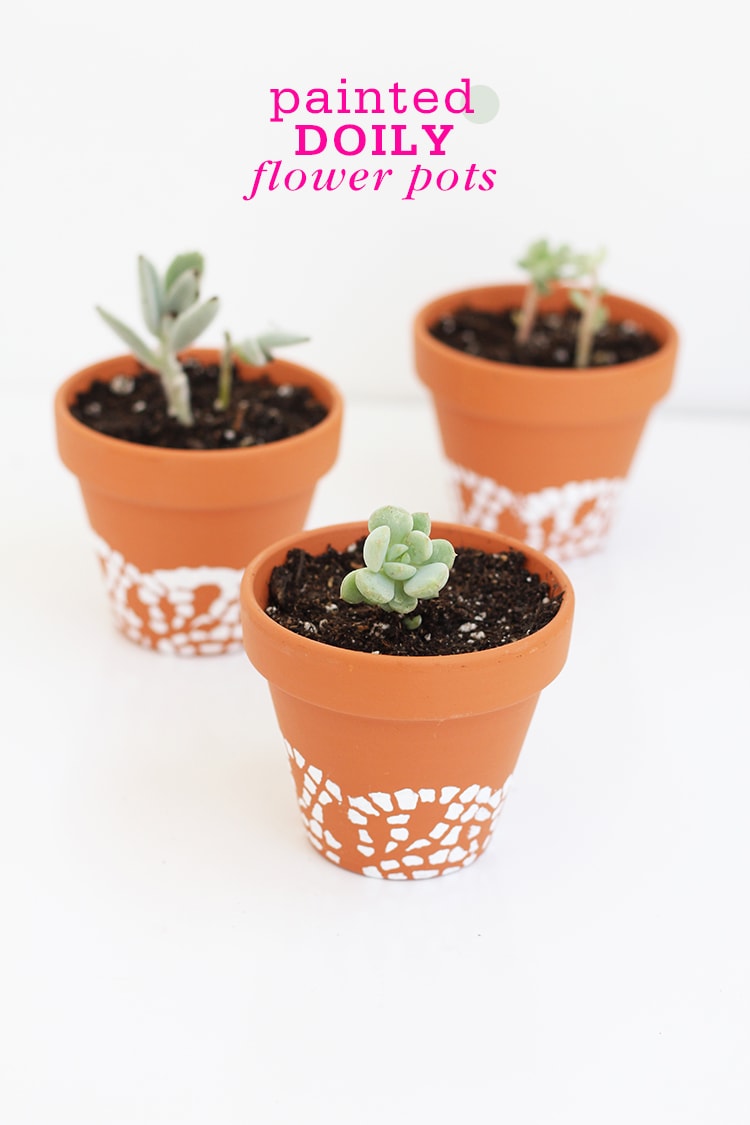 To Make These Pots You Will Need:
Small terracotta pots
White Patio Paint or outdoor paint
Paper doilies
Scissors
Foam Pouncer
Succulents
Potting Soil

Let's Get Started:
1. Start by cutting "slices" out of the paper doily. These will be used as your template for painting.
2. Using a foam pouncer lightly dab paint over doily template to create a lace pattern on your pot.
3. Remove paper doily immediately to keep from sticking.
4. Use a clean piece of doily to paint the next section. Repeat, rotating around the outside of your pot as you go.
5. Allow to dry completely.
6. Fill with soil and succulents or flowers.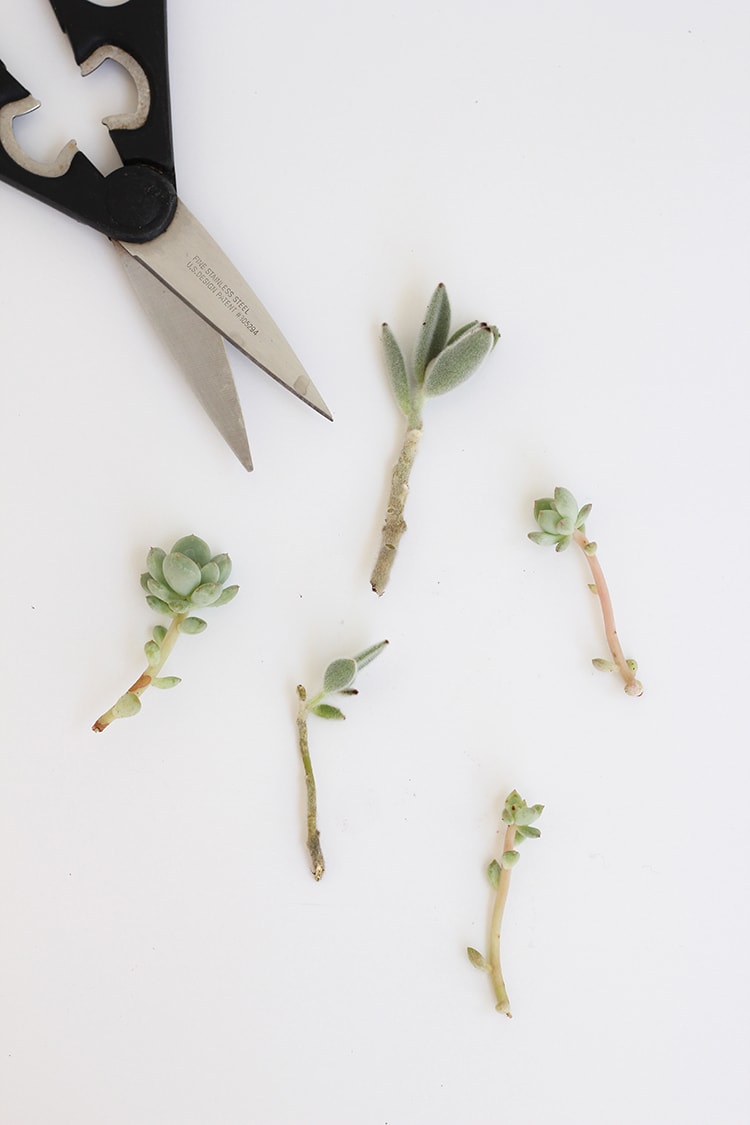 Easy Succulent Clipping Tips:
1. Clip a small stem off of your large succulent plant with sharp scissors or gardening shears. Look for small stems that can easily be removed without much damage to the plant.
2. Allow stems to "dry-out" for a day or two in a shady spot. They are ready when the cut ends "scabs" over and dry out.
3. Plant in soil and water immediately.
Why this works: Allowing the succulents to scab over before re-planting forces the succulent to push out roots in search of water. Give it a try, and let me know how it works!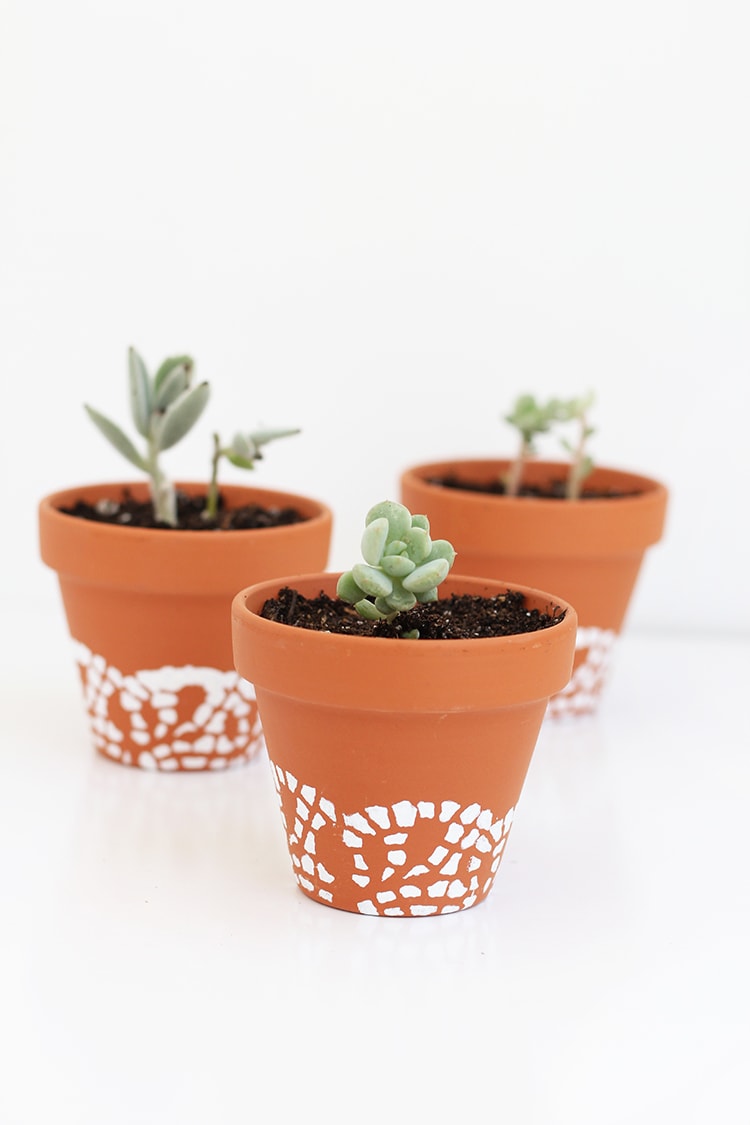 photos by Leah Bergman