It doesn't take much to set a festive last-minute table for Halloween night. Spooky Pumpkin Place Card Holders can be made in no-time and are down right frightening! Little silver pumpkins covered in spider webs and creepy black spiders...guests are sure to get a scare when they sit down for dinner.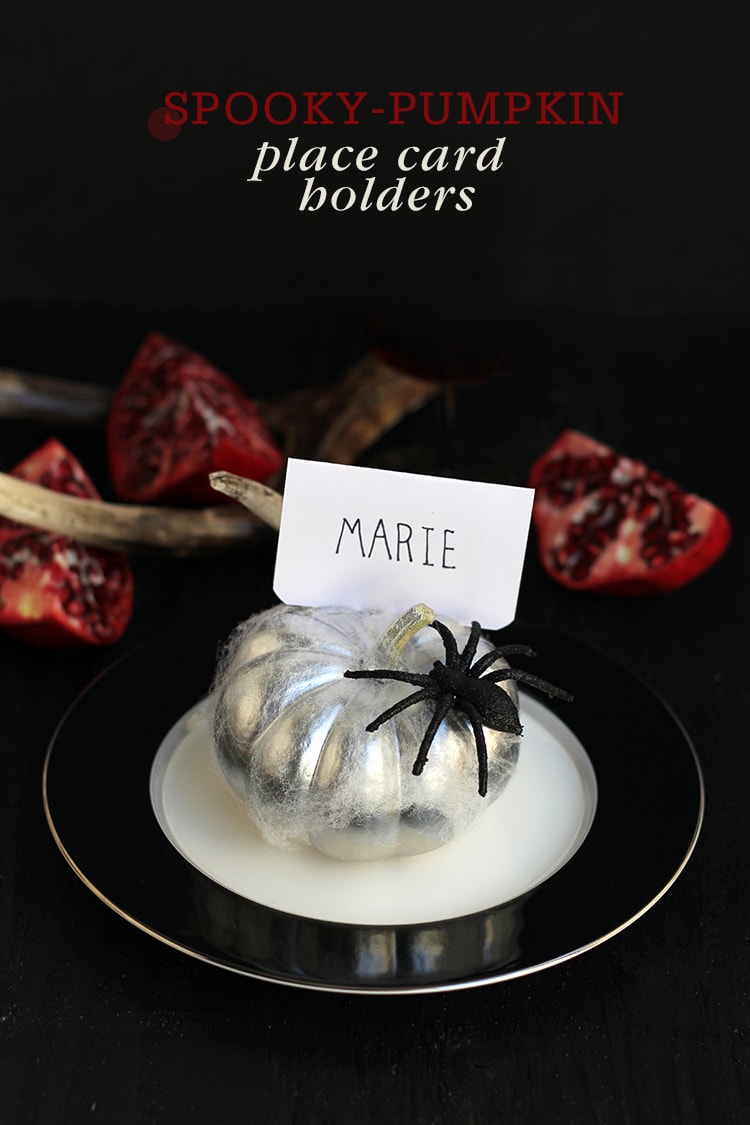 Supplies:
small white pumpkins
silver spray paint
faux spider webs
plastic spiders
paper place cards
sharpie
hot glue gun
small pumpkin carving knife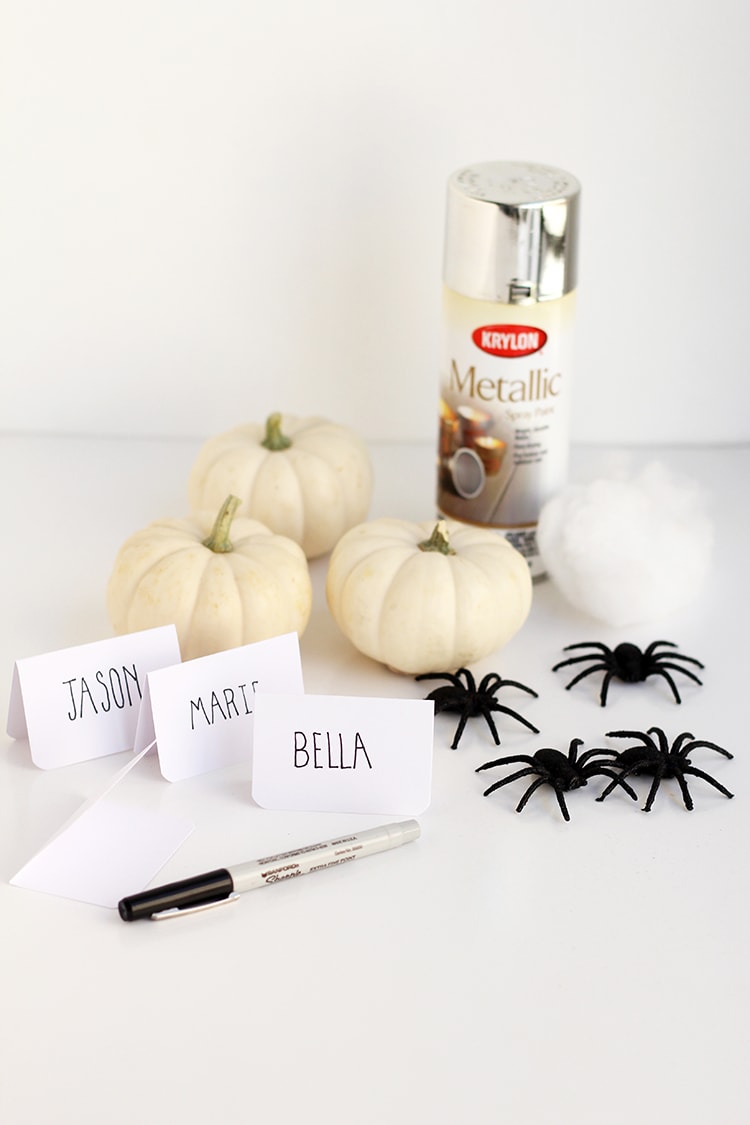 Let's get started:
1. Spray paint white pumpkins silver and allow to dry completely.
2. Using a small pumpkin carving knife, carve a two inch horizontal slit across the top of each pumpkin to fit a place card.
3. Stretch a small amount of spider web over each pumpkin and attach at the bottom with a spot of hot glue.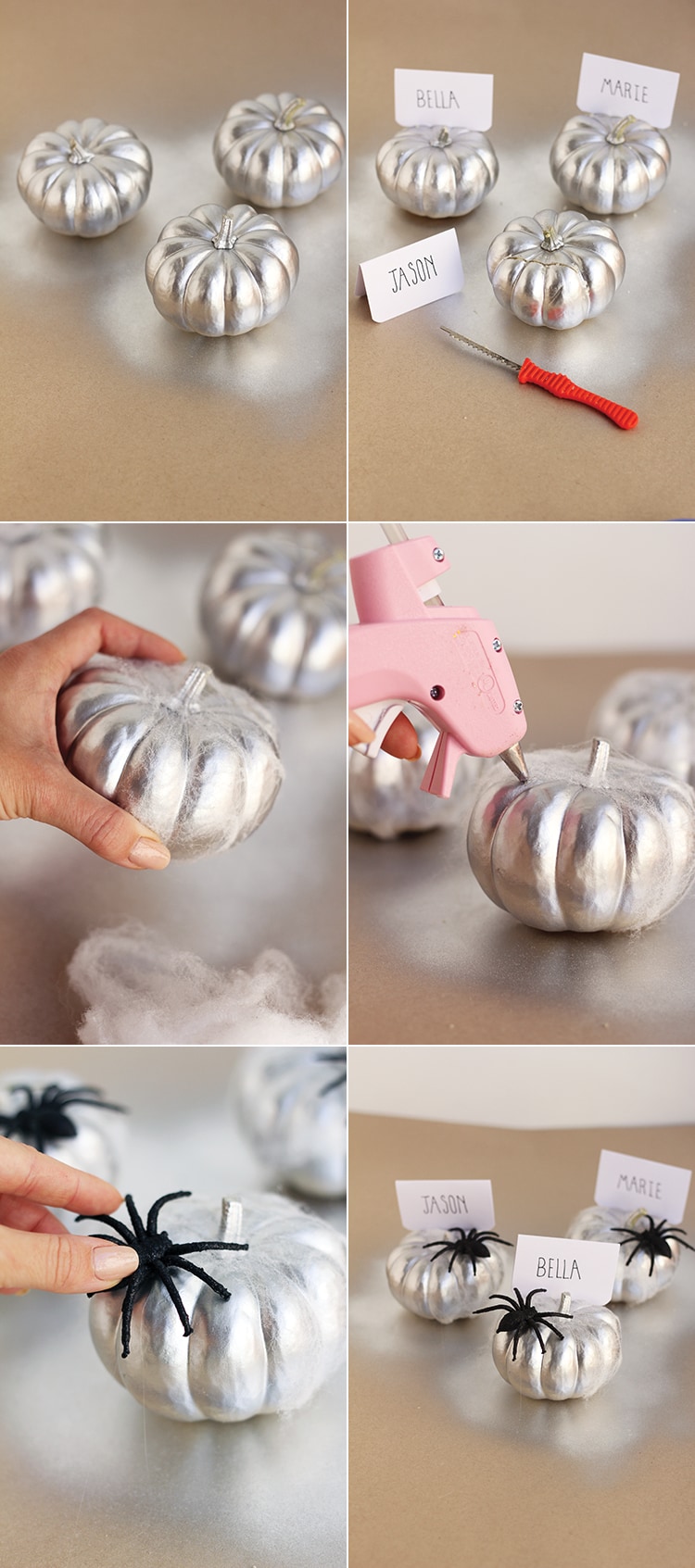 4 & 5. Add a dot of hot glue to the top of each pumpkin and attach a spider.
6. Insert a place card into each slit and set the table!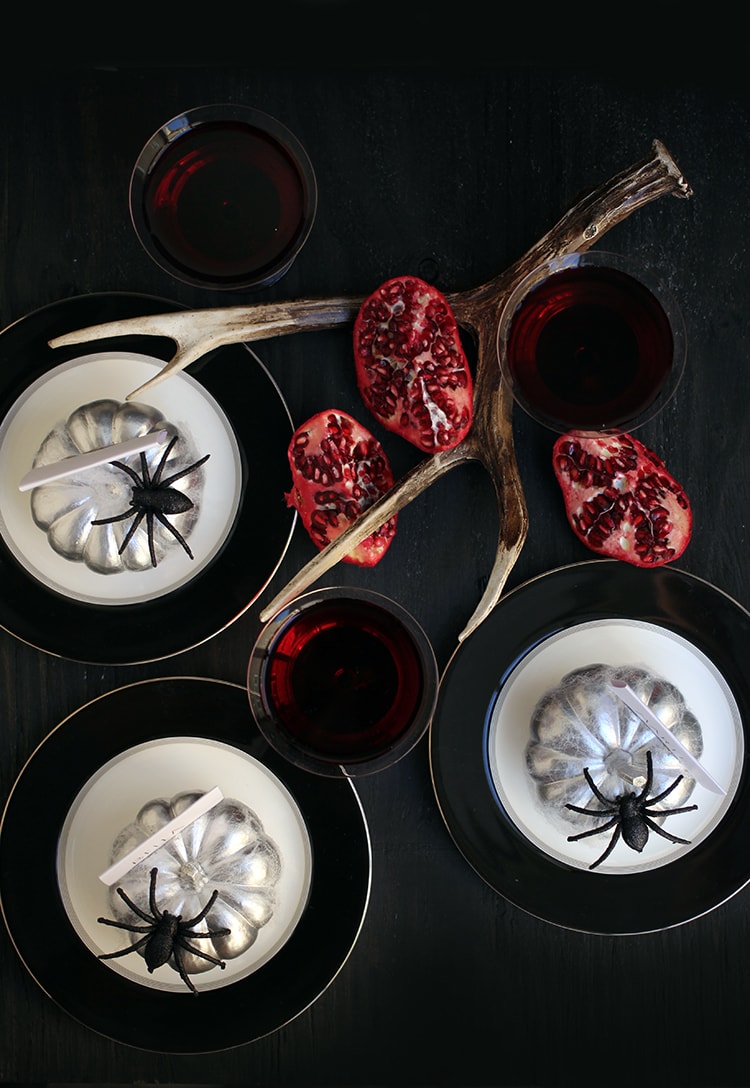 I used simple black and white plates with silver details, faux-horns, and cut pomegranate to bring an eerie-chic look to my Halloween tabletop. Glasses of red wine in smoked glass coupes look naturally sinister! Are you entertaining this Halloween? How will you be setting your table?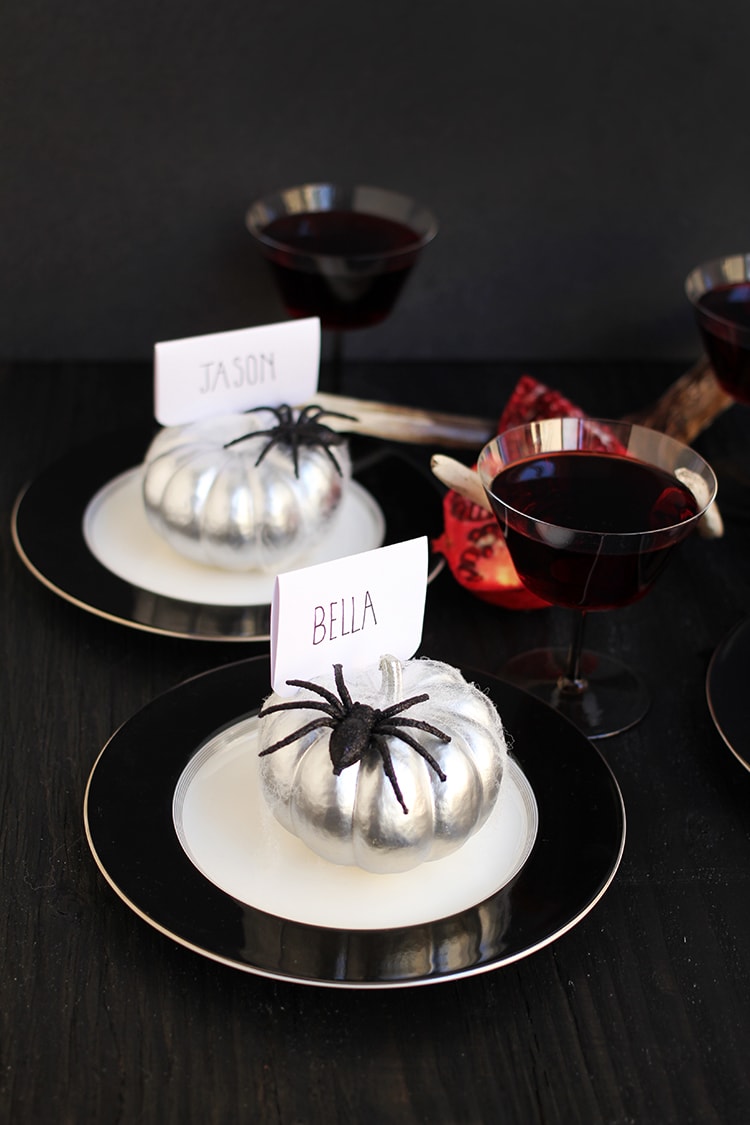 photos by Leah Bergman