The time has come to wrap up our discussion of our January/February book club selection, The Happiness Project, and my question is… are you any happier? Have you at least defined what happiness means to you? The author, Gretchen Rubin, really did her research when preparing to write this book. She read countless books on the subject, spoke with both scholars and everyday individuals, did a lot of her own contemplating, and conducted a number of her own mini experiments that proved very inspirational to me.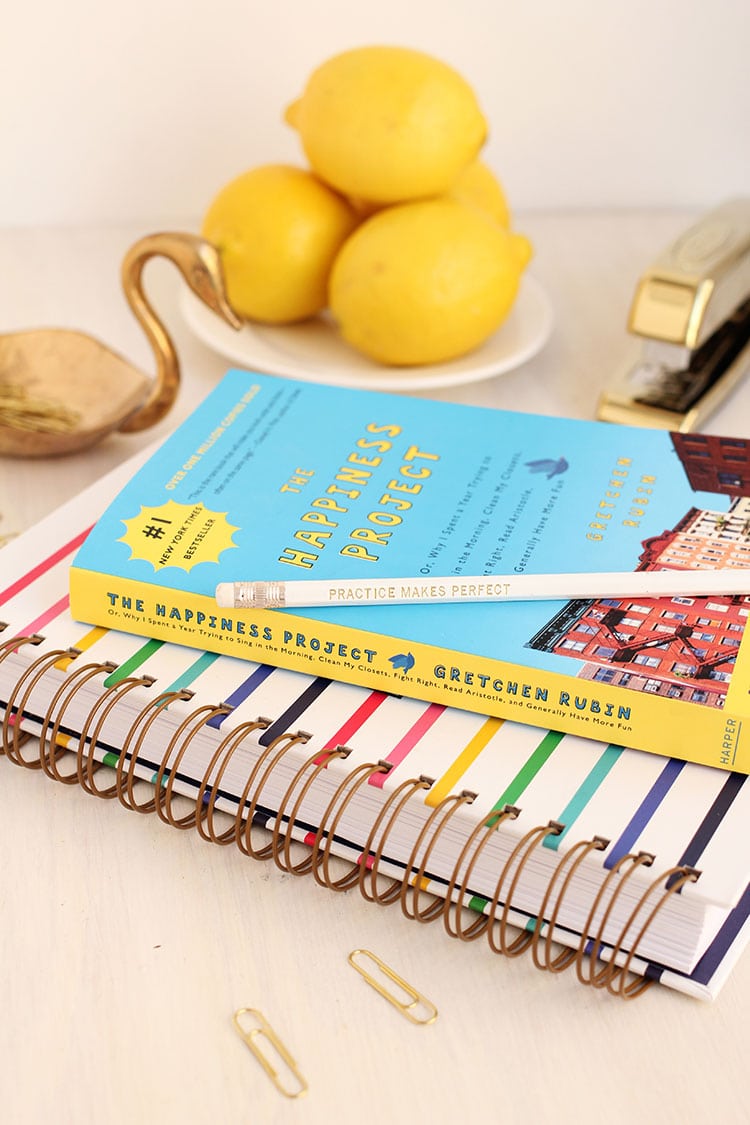 Even if you didn't have the opportunity to finish reading this book, it's worth your time to come up with your own version of Grethen's Twelve Commandments. Her list included principles that help her get by like "let it go," "act the way I want to feel," and "there is only love." Some of the items that made my personal list include "try new things," "stop whining," and "do it anyway." I've proud to say that I have internalized my "commandments of happiness" and have really implemented some changes into my life. Everyday doesn't prove successful, but the small steps added up can feel really good and certainly lead to happiness!

So now it's your turn. Rather than listing questions for you to consider and respond to, I encourage you to share a "commandment of happiness" or two in the comments below. What are those principles you like reminding yourself of to guide you through the good days and the bad? What are the simple yet profound lessons you have found beneficial to your overall success and happiness in life? Everyone will have different ideas and this is excellent! As we share these personal pieces of our hearts, we help one another realize that we are not alone in our struggles and we are, indeed, all capable and deserving of happiness.