The most common question I get asked about my pregnancy is, "Twins? Did you have fertility treatment?" And the second question I get asked is, "Do twins run in your family?"
When I first announced that I was having twins I was so excited and felt so blessed to be given not one but two babies that these questions really bothered me. Why did it matter and whose business was it anyway? The point was, I was pregnant and wanted to celebrate that fact, not explain it!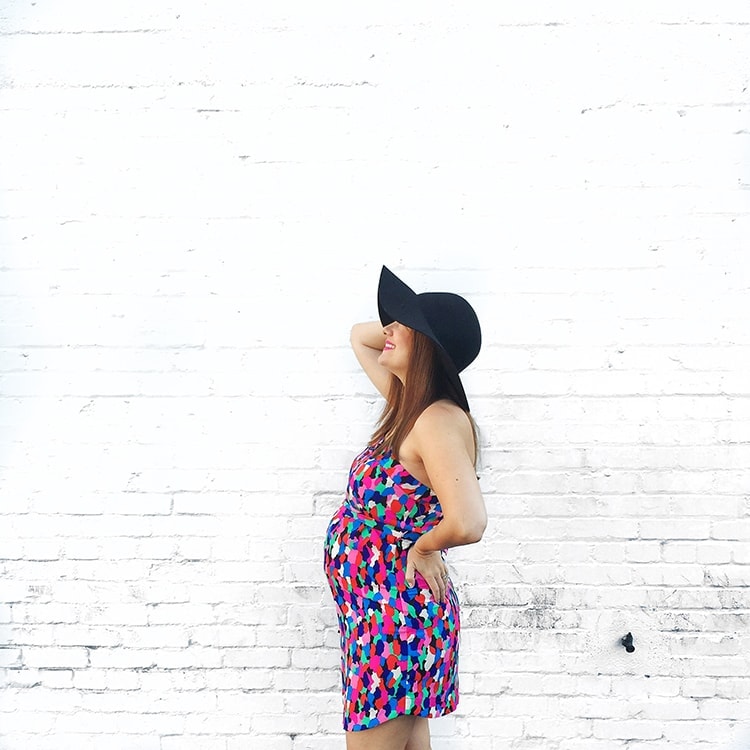 Now at 24 weeks I'm feeling much less emotional and sensitive about the whole topic. I feel more comfortable answering questions about my pregnancy and I know now that twins attract a certain amount of curiosity. It took time for me to realize that most people are generally just interested, not judgmental. Although the woman in the grocery store who pronounced (at 23 weeks) that "I looked just about ready to pop!" is not my friend…moving on.
From speaking with other women I've realized that everyone's journey to pregnancy is very, very different. Sometimes that road isn't easy, like in my case. And then there are those women, like most of my close girlfriends, who seem to look at a baby and get pregnant. The point is, everyone's story is unique and by answering some questions and sharing mine, I hope to help or at least make one person feel better about the road they are on to pregnancy. After all, the desire to carry a baby is sewn into our female DNA. It's a longing that can't be filled with anything else and for that reason it makes it the most painful and joyful journey all at once. So here's my story…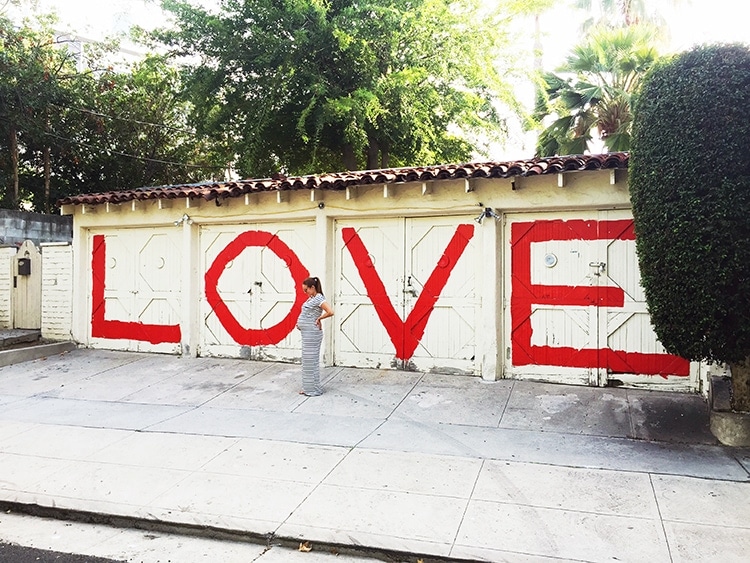 Q: How long were you and Jason trying to conceive? We tried without medical help for almost 4 years off and on before I finally consulted a doctor. I blamed our struggle on stress, a big move back to Los Angeles, and all other sorts of crazy life events along the way. I felt healthy and couldn't imagine that my body wouldn't just "get pregnant" when it was ready.
Over the last year and a half we got really serious about conceiving and tried everything from acupuncture and Chinese herbs to a clean eating diet, yoga, and cutting back on my work load to relieve stress. But after about one year of alternative medicine, I called my doctor.
Q: Did you go to a fertility specialist? No, the first step for me was simply finding an OB that I loved and speaking to her. Looking back I wish I hadn't waited so long! I could have saved myself months and years of disappointment and heartache if I had only gotten the tests I needed.
Q: Did you undergo fertility treatment? Yes, and no. Thankfully we didn't have to go as far as IVF or even IUI but it was still a process for us. I started by having blood work and testing done to detect the "problem." When all of my tests came back normal the doctor described my particular situation as "undiagnosed infertility." Basically they had no idea why I wasn't getting pregnant. That moment was crushing! Thankfully my doctor is especially thorough and decided to order more blood tests the following month. The blood work showed that some months my hormone levels were normal and some months they were so low that my body couldn't possibly be ovulating.
So, my doctor put me on a drug called Clomid to help my body ovulate as well as estrogen and progesterone at different points during the month to regulate my hormone levels.
Does Clomid increase your chances of having multiples? According to my doctor it can increase your chances but only very slightly. It's not common for Clomid to result in multiples. If your body is not naturally ovulating, it simply helps your body to work properly.
Q: Do twins run in your family? They do now! Ha! Jason has a couple sets of twins on his side of the family but there are no twins on my side.
Q: How long after seeing your doctor did you finally conceive? I started blood work and testing last October and by the end of January/beginning of February I was pregnant! Those months felt like the longest months of my life but looking back it was such a short span of time.
Q: How did you find out you were pregnant? One Friday night, after an especially long and stressful workday, I decided to have a glass of wine and relax. But first, I decided I had better take a pregnancy test. I fully expected it to come back negative, they always did, but this time I had one solid blue line and a second faint "pregnant" line. Let's just say there was no wine consumed that night! The following Monday I had a follow-up doctors appointment scheduled and she confirmed that I was in fact pregnant.
Q: When did you find out you were having twins? This is the crazy part of my story! My entire life people have joked about me having twins. "Watch, you are going to end up with twins," they would say. And somehow I knew from the moment I was pregnant that it was with twins. Talk about a gut feeling!
Right away my doctor ordered a blood test to verify pregnancy. When the results came back and my pregnancy hormones were higher than usual she called me into the office for an ultrasound. At first we only saw one little embryo on the ultrasound. I was so shocked (and a little disappointed) that I actually asked my doctor if she was sure there was only one. Who asks that?! Then, as if by magic, she moved the ultrasound wand and the second baby appeared. I knew it! You should have seen the look on my doctors face…and on Jason's.
If only I could go back and place a hand on my own shoulder all of those months ago and give myself a glimpse at the future. I would have never imagined such a dark time in my life could end up being so bright!
And if you made it to the end of this very long and personal post, thank you! Thank you for taking the time to read my story. Sometimes the super personal stuff is the hardest to share but also the most important. xo Leah