Meeska, Mooska, Mickey Mouse! It's time to share the Mickey & Minnie Mouse Themed Birthday Party I threw for the Twins and let me just say, it was adorable.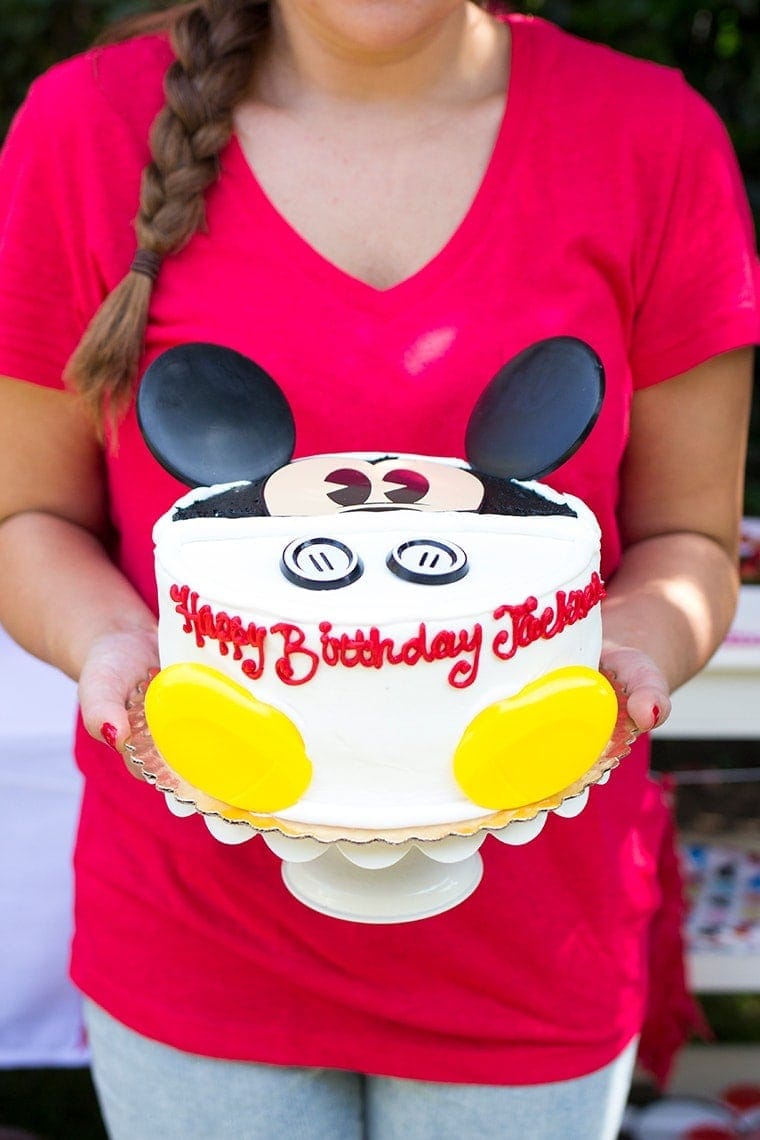 Mickey & Minnie Mouse Themed Birthday Party
As you might guess, the twins are Mickey and Minnie Mouse obsessed and have been for some time now. Just one episode of Mickey Mouse Clubhouse had them hooked at a young age so this theme was a no brainer. Plus what is more fitting for a boy-girl twin birthday party than Mickey and Minnie Mouse? It was so fun to see the twin's faces when I finally let them free to see the backyard and everything we had created for them. I tried my best to capture as many cute moments as I could but being the Mom/hostess/photographer was a whole lot harder than expected but I did get a few cute shots. Welcome to the twin's third birthday party...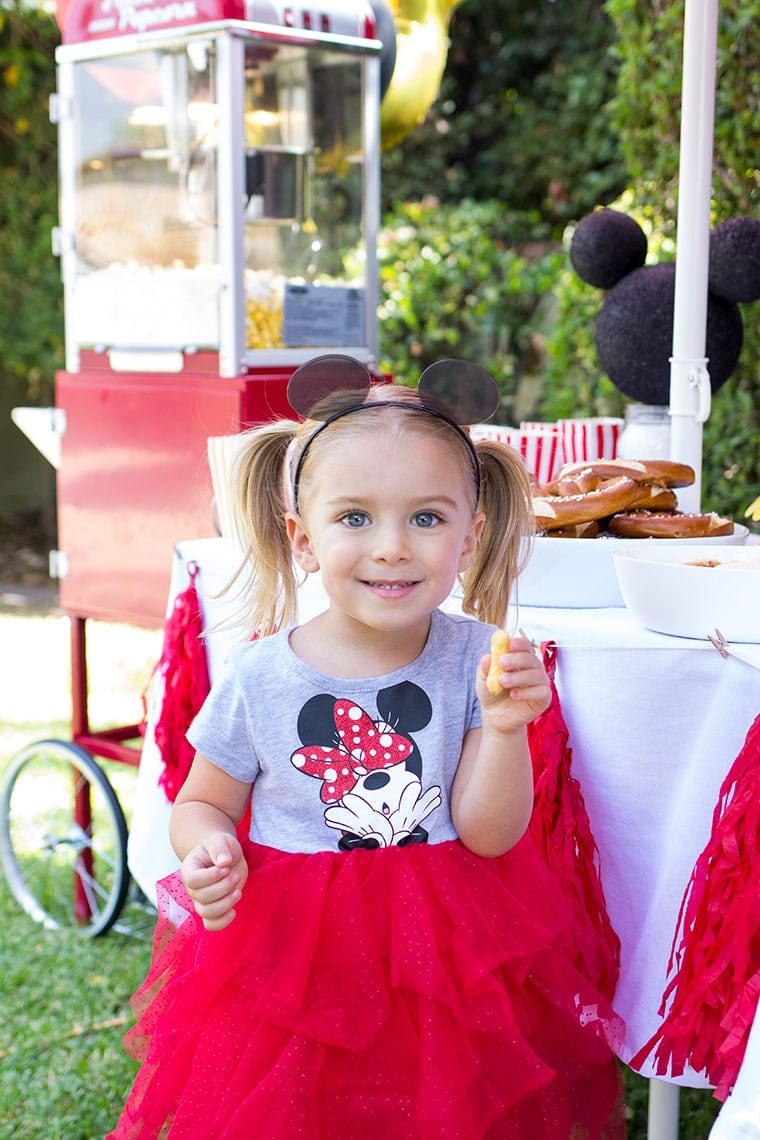 I kept the décor pretty simple and focused mostly on a fun food table, a simple toddler-friendly menu, and a kiddie pool area with plenty of water balloons for the littlest guests. Here's how it came together...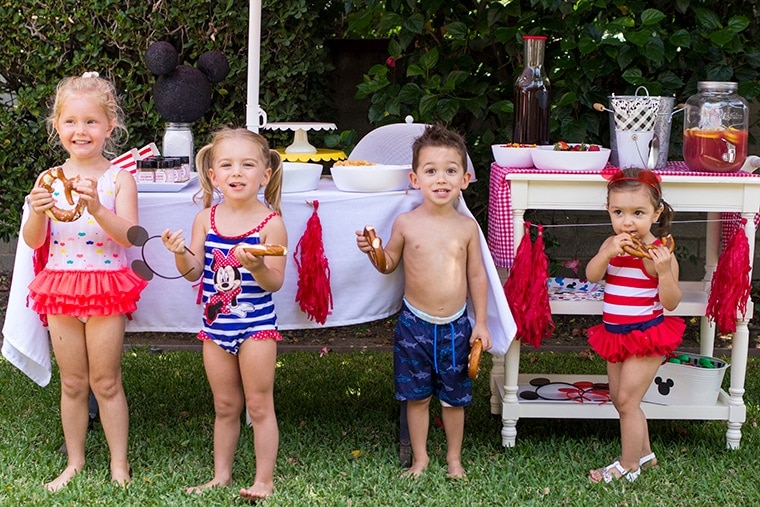 Mickey & Minnie Mouse Themed Birthday Party Menu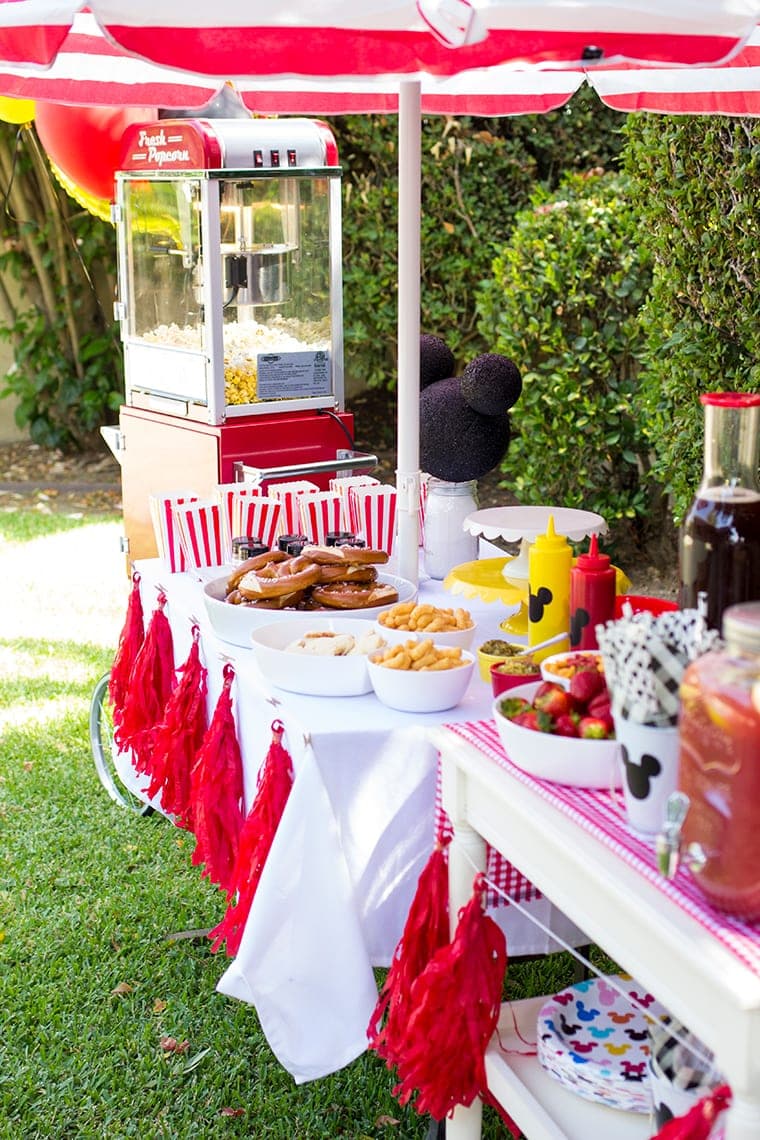 The menu for this Mickey & Minnie Mouse birthday party was so much fun (and so easy) to create! Here's what we served:
Grilled Hot Dogs- with ketchup, mustard, and relish. I kept it super simple but there were no complaints from the kids! We discovered that Millie LOVES relish while Jackson remains a pure ketchup man. On the side, potato chips of course!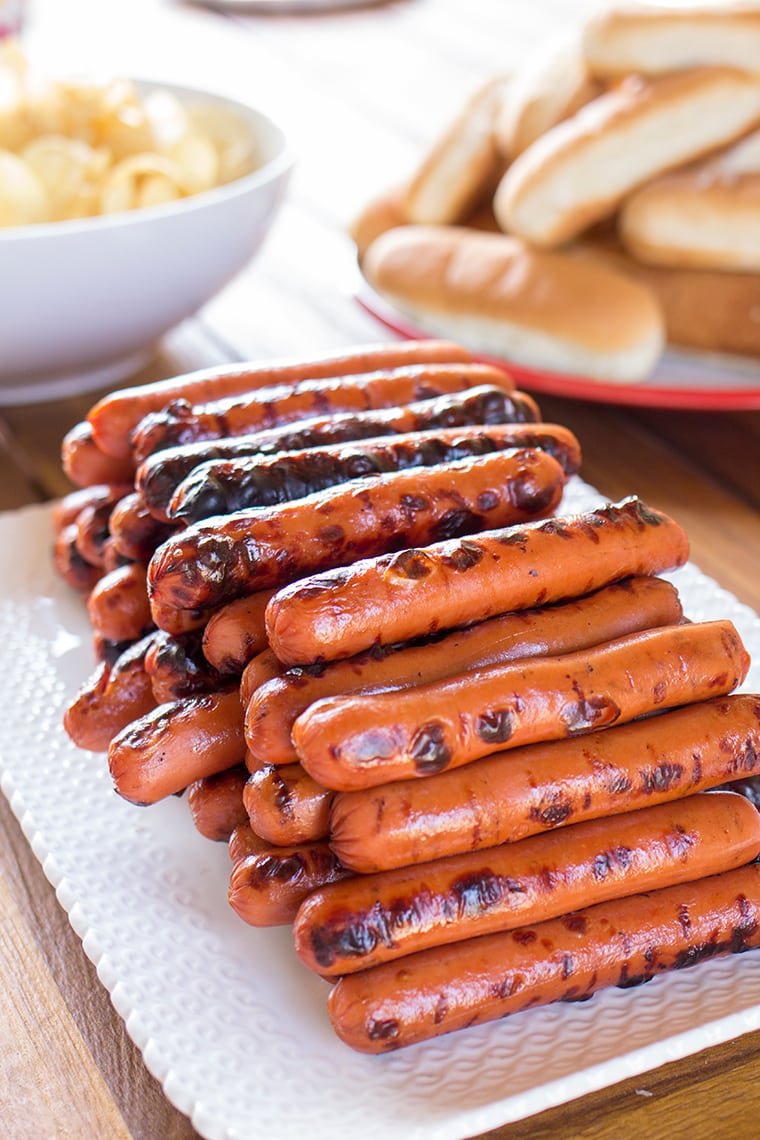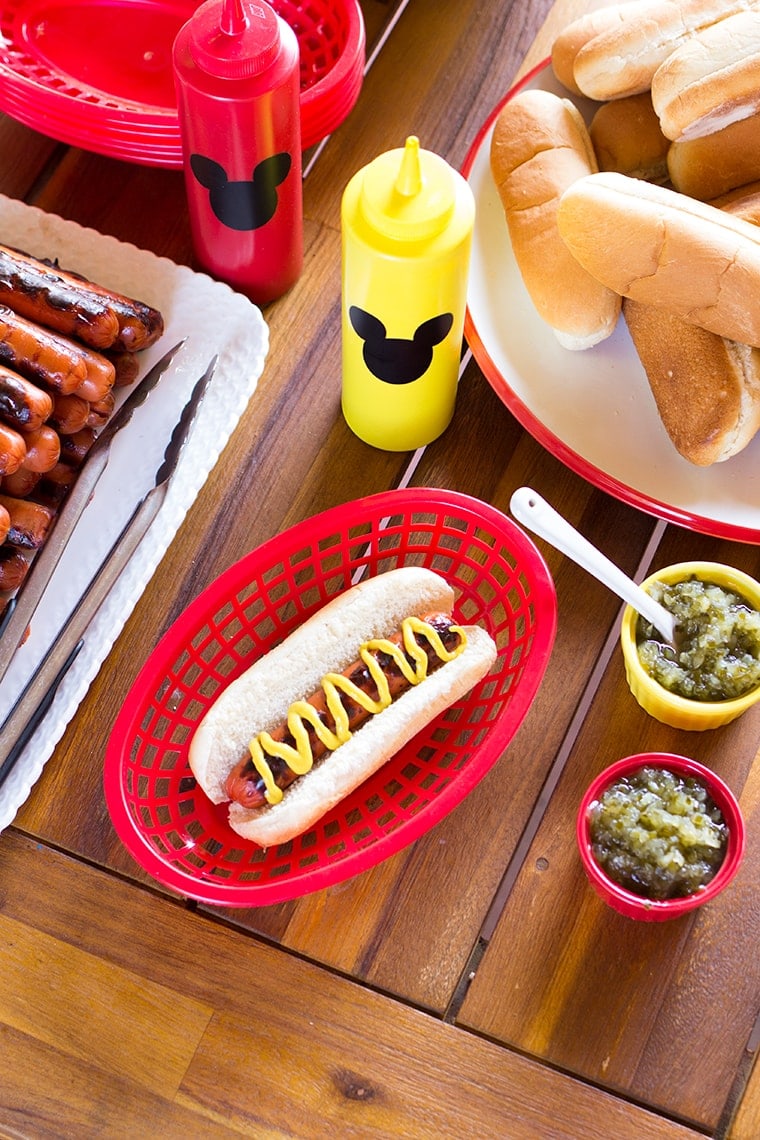 Mickey Mouse Peanut Butter & Jelly Sandwiches - I used this set of cookie cutters to turn basic PB&J into Mickey Mouse shaped sandwiches. TIP: Cut the bread out first then apply the peanut butter and jelly. It takes a little bit longer to do it this way but you get a cleaner looking shape.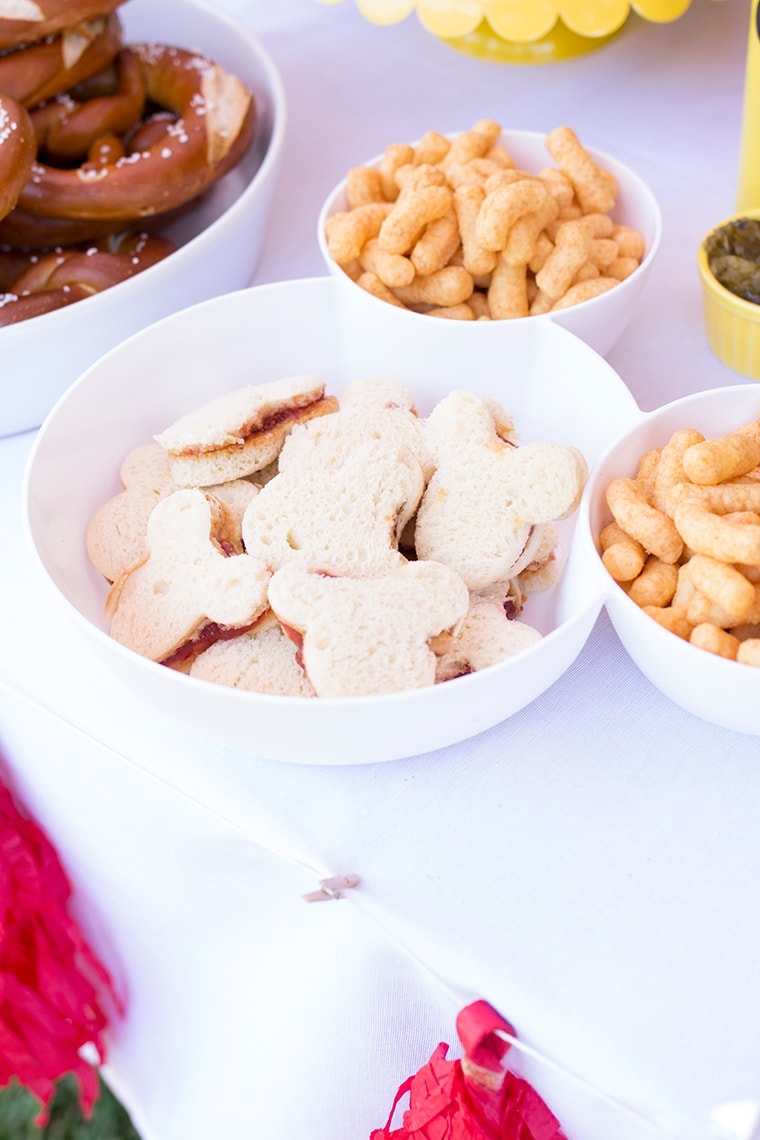 Giant Soft Pretzels with Salt - I found these in the frozen section of Trader Joe's and they were delicious!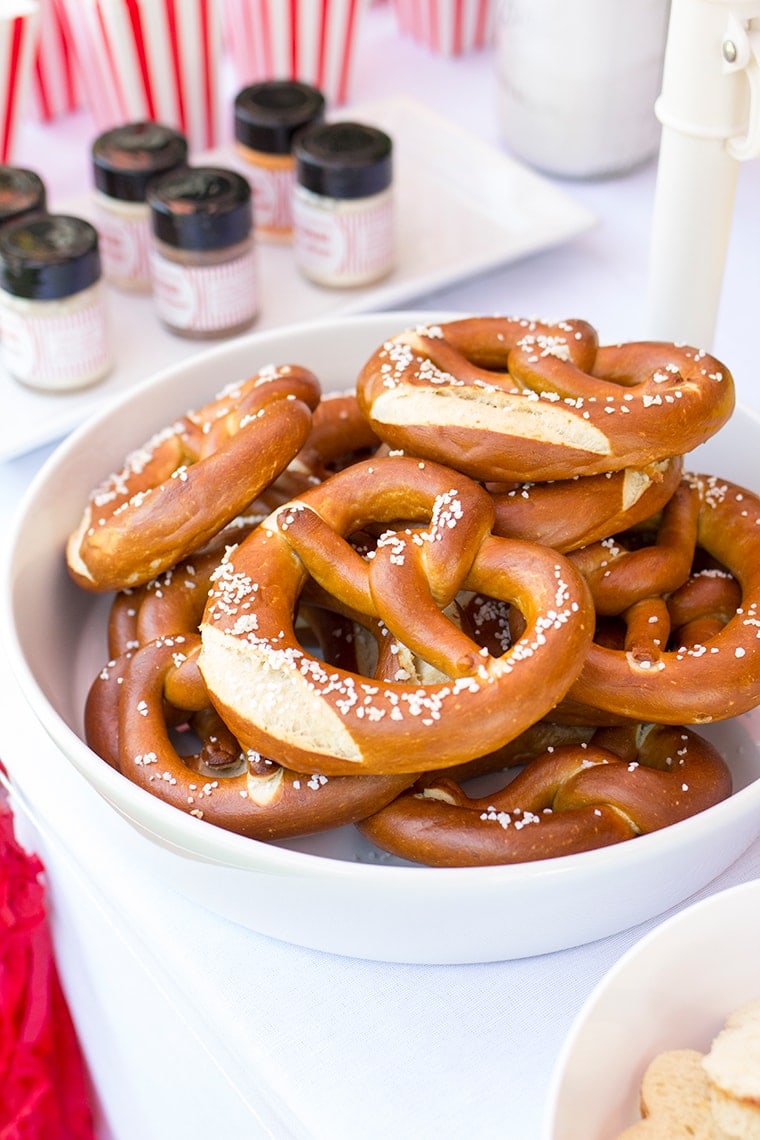 Freshly Popped Popcorn- I ordered this Throwback Movie Theatre Popcorn Machine from William Sonoma and it is incredible! It gave such a fun Disneyland feel to the party and we will definitely be using it for all future birthdays, movie nights and holidays going forward.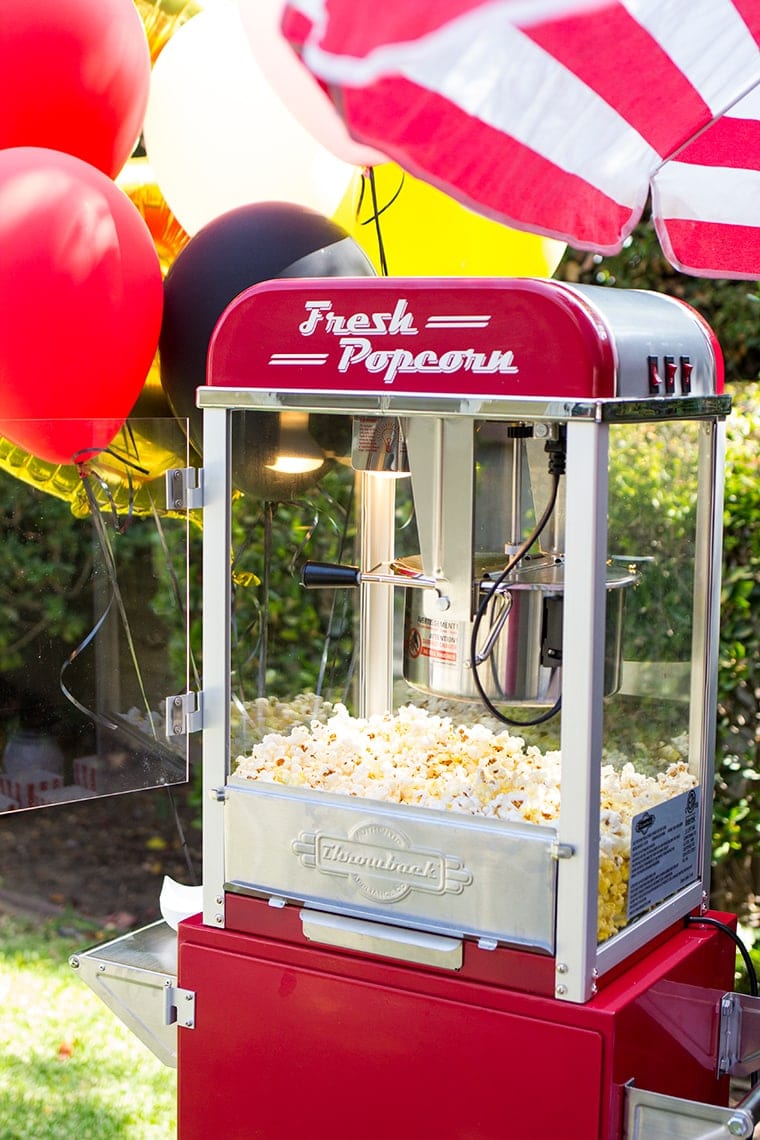 Mickey Mouse Goldfish Crackers, fresh strawberries, apple sauce pouches from Trader Joe's and Annie's Organic's fruit snacks. Just some of the twins favorite snacks!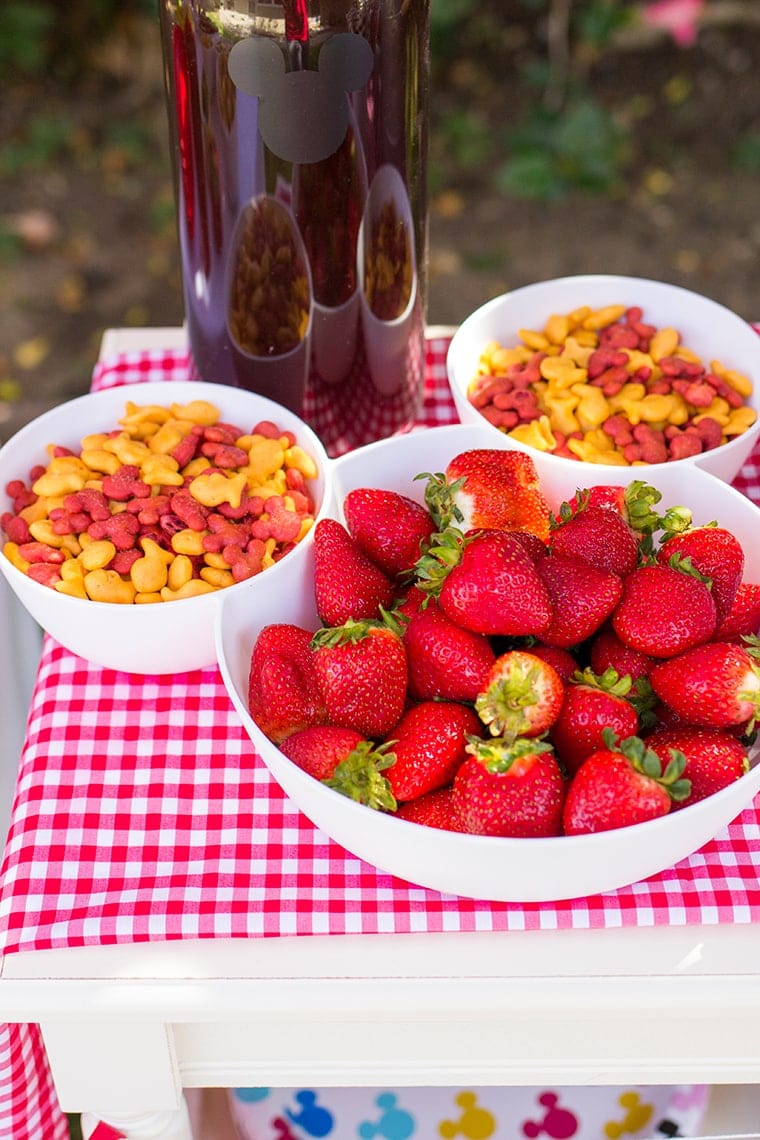 Drinks- Strawberry Lemonade from Trader Joe's for the kids and a pitcher of Brewed Iced Tea for the adults. We also had a bucket of ice and a cooler with water bottles. Gotta keep the kids hydrated, and the parents too!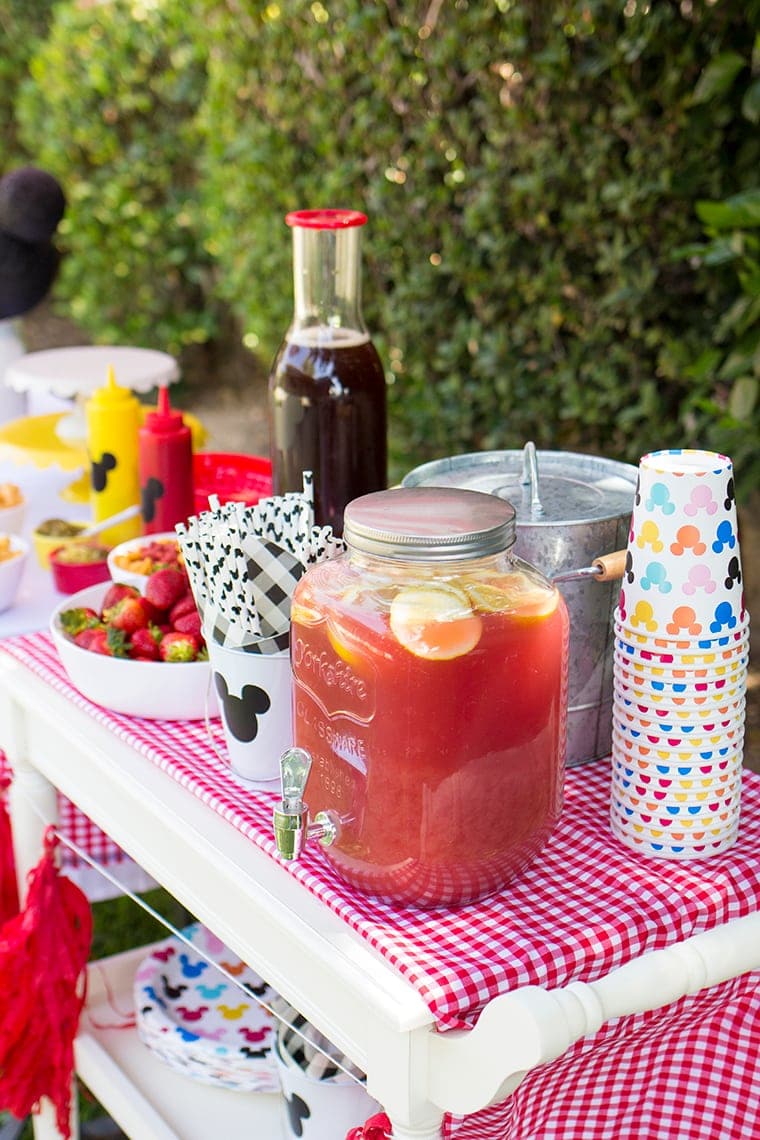 Disneyland Inspired Popcorn Station
One of the twin's favorite parts about visiting Disneyland is having buttered popcorn. It's one of my favorite treats as well and so I knew it had to be a big part of the party.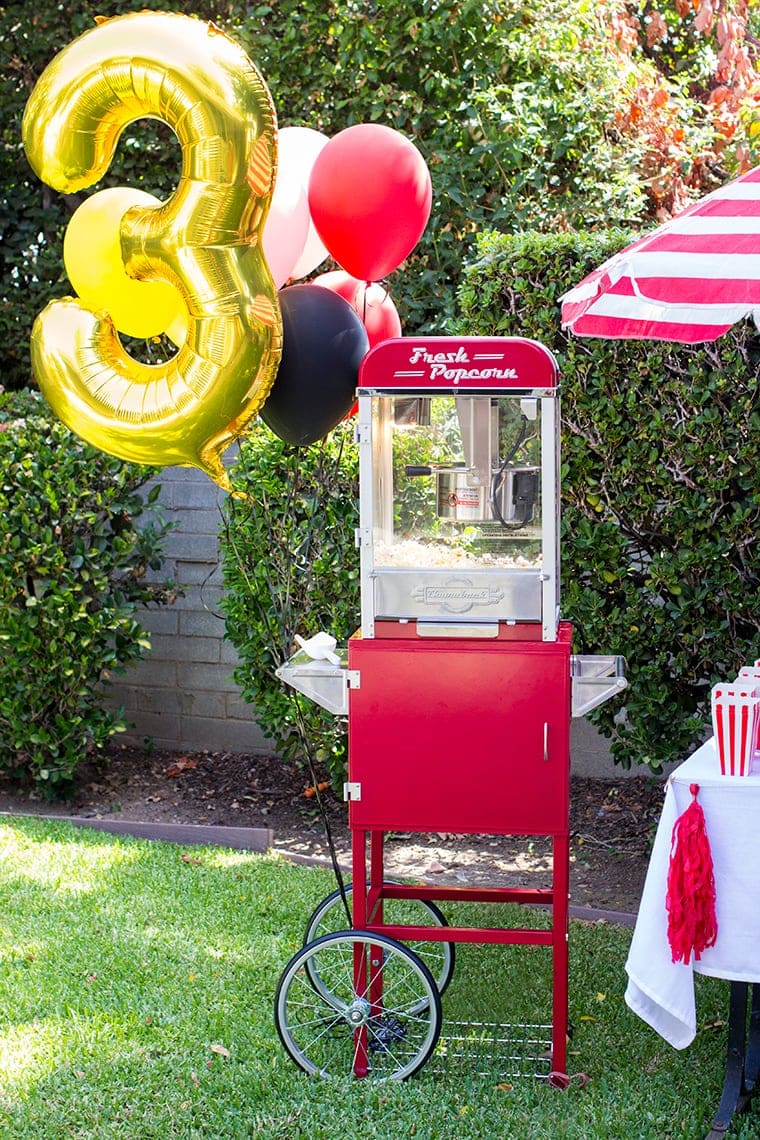 This Throwback Movie Theatre Popcorn Machine not only made an adorable accent to the food table but it was also fun for guests to serve themselves freshly popped popcorn. I ordered small red and white striped popcorn boxes as well as this set of popcorn seasonings for guests to choose from.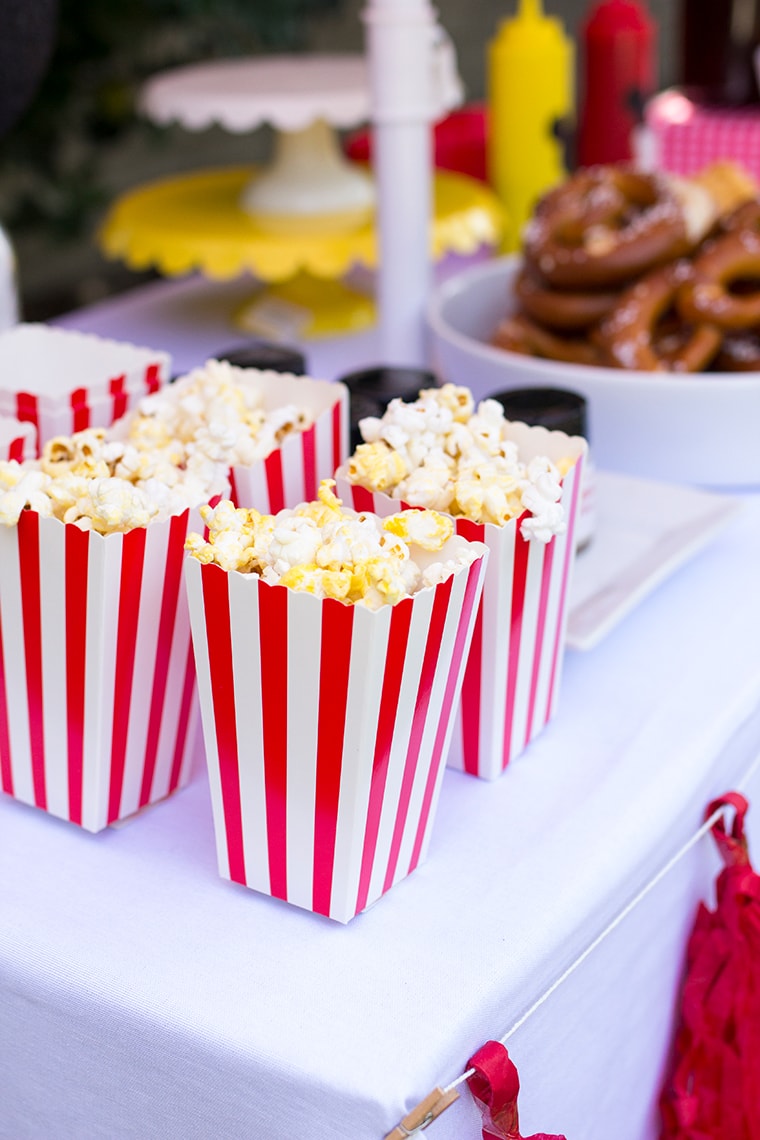 Mickey & Minnie Mouse Birthday Party Decor
Because this was a Mickey and Minnie Mouse party theme, I tried to neutral with the colors. Mostly red and white with hints of black, pink and yellow. You really can't go wrong with classic Mickey Mouse colors and it works well for a gender neutral party!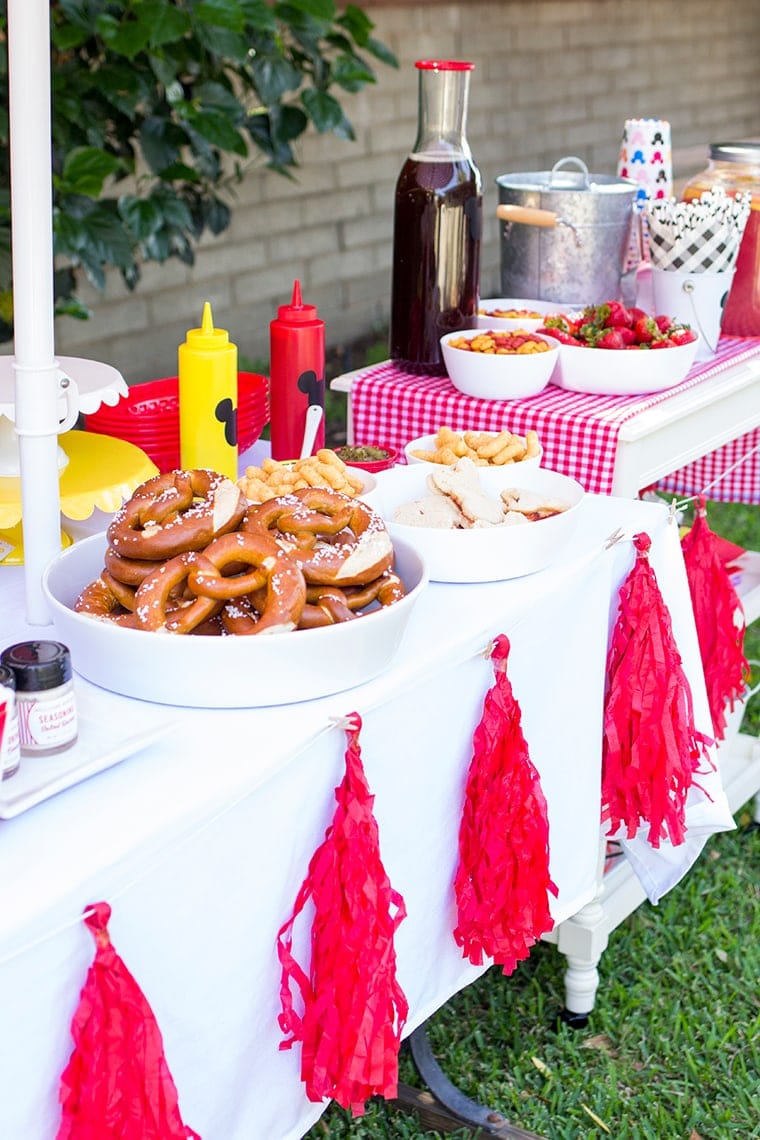 TABLE: The table was covered with a white table-cloth and I hung a simple red party garland along the front for a bit of color. I already own red and white striped beach umbrellas so I used those to shade the food table as well as the pool area.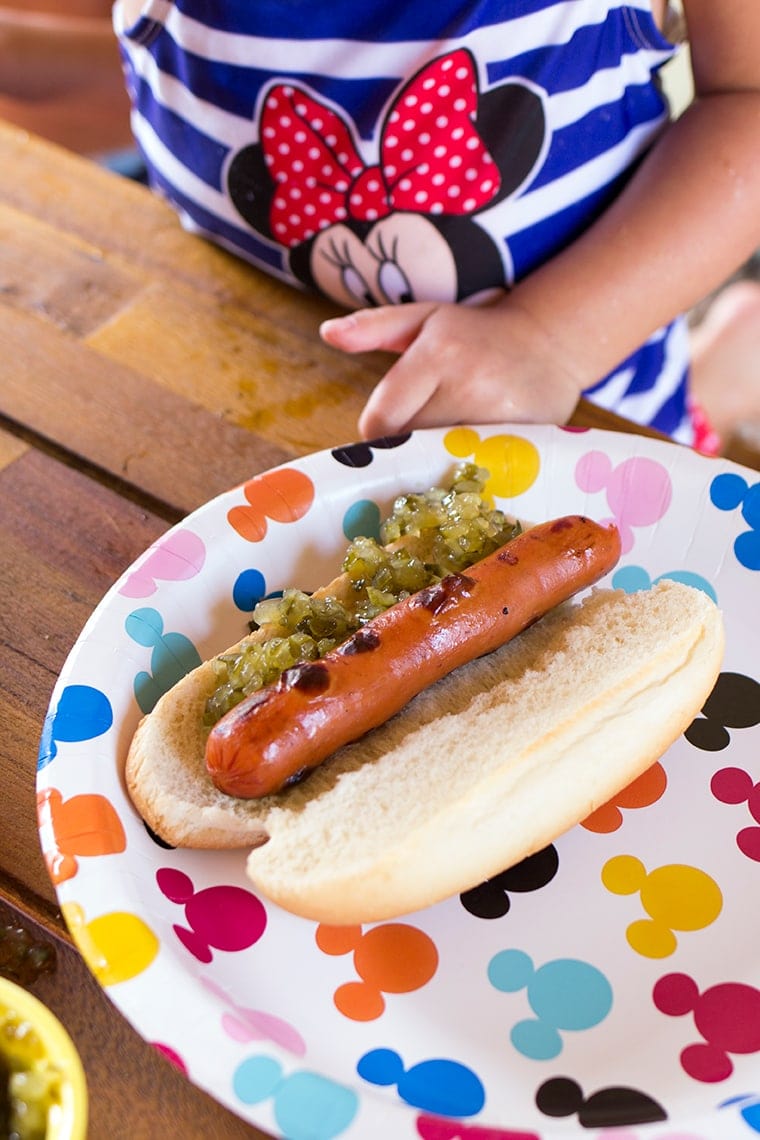 PAPER GOODS: All of the paper plates and cups were from Target here and here and the napkins were found here and here. The Mickey Mouse serving trays were also from Target and sadly no longer available although you might be able to find something similar on Amazon or at Party City. The black and white Mickey Mouse print paper straws are available here. I also ordered a package of black Mickey Mouse shaped stickers to add to my ketchup and mustard bottles as well as all of the serving containers and buckets. It was such an easy way to incorporate the theme while using what I already owned. I also put out hot dog baskets which you can find here.
BALLOONS: I ordered a dozen assorted red, pink, black, white and yellow balloons from the grocery store floral department as well as a large number 3 mylar balloon. TIP: If your local grocery store doesn't carry number balloons you can also find them at Target and have them inflated in the grocery store when you pick up your order.
Mickey & Minnie Mouse Birthday Cakes
Originally I thought I would bake the twins each a cake but it turns out that the grocery store is an amazing resource to save you time and your sanity when it comes to Mickey & Minnie cakes.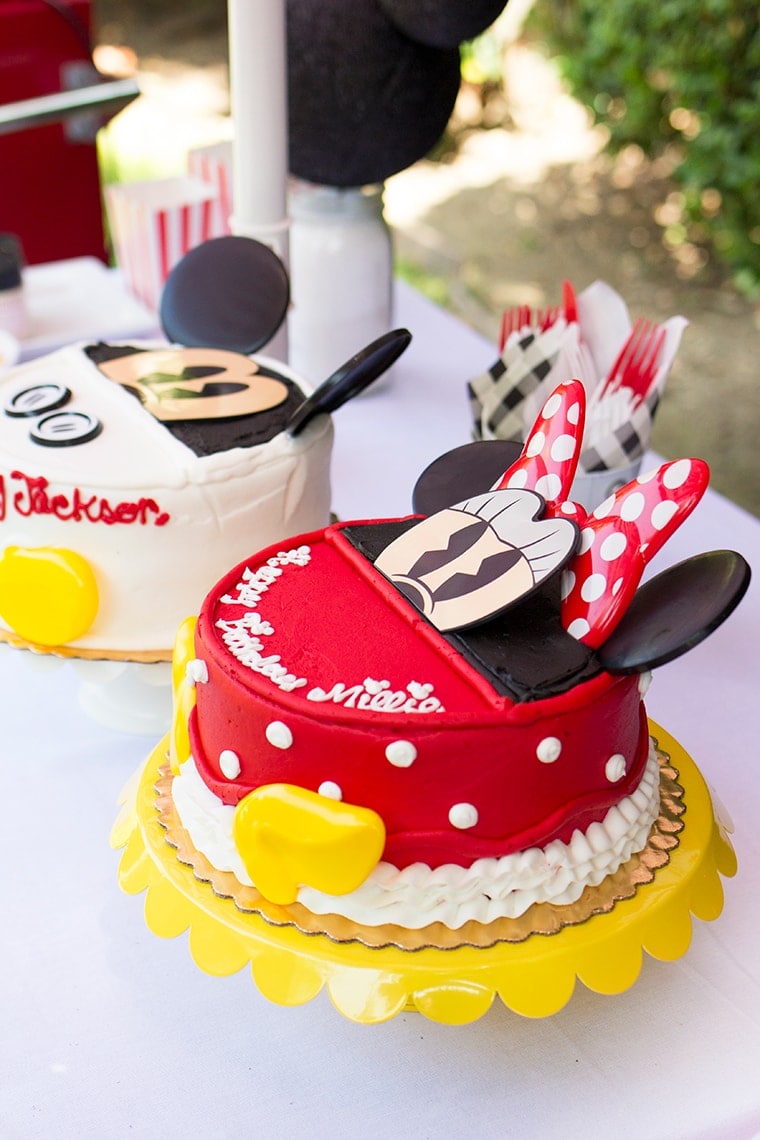 There were so many different styles to choose from and I love the way they turned out. Millie did NOT want us to cut into Minnie Mouse but ended giving in. I paid about $25 per cake and saved myself a whole lot of trouble and effort! Thank you Von's bakery!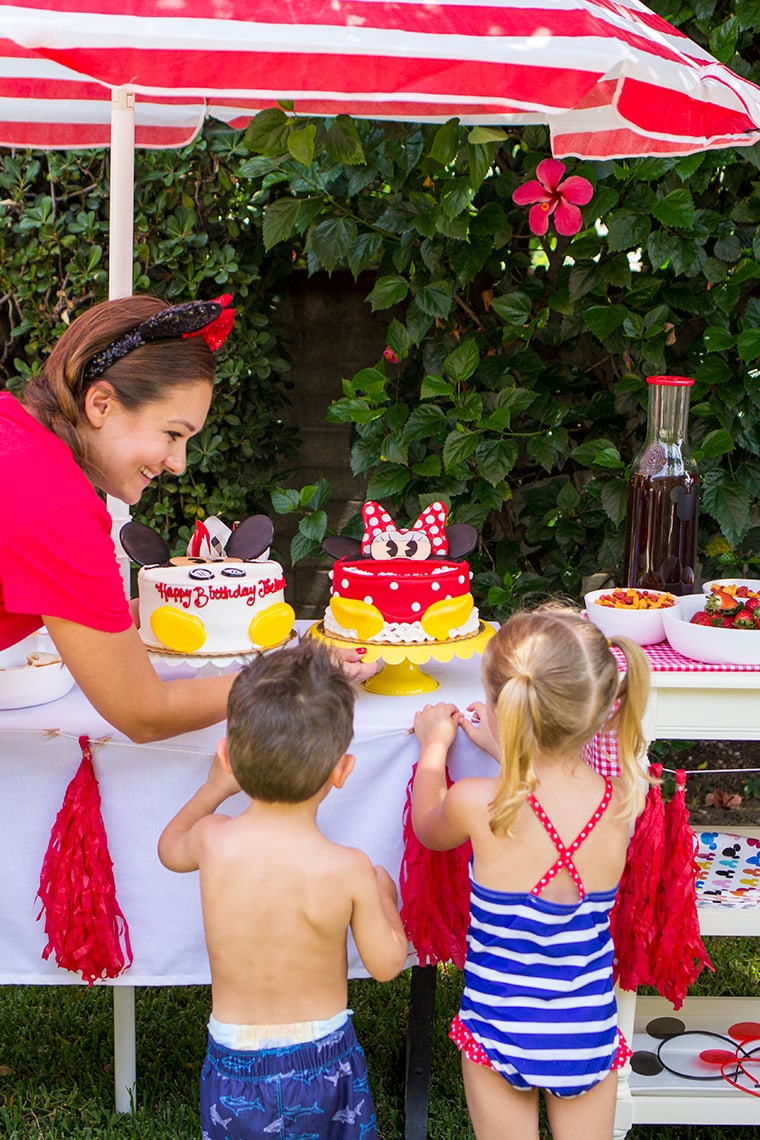 Mickey & Minnie Pool Party
To set up the toddler pool area, I ordered two inexpensive inflatable pools and an extra-large pack of water balloons. If you've never seen these water balloons they are amazing! You attach each bunch to your garden hose and they fill and self tie in seconds. 100 water balloons in 60 seconds is exactly what you need when dealing with impatient toddlers. I filled a bunch ahead of time and had them floating in the pools when the kids arrived. I also ordered a few Mickey Mouse beach balls and called it a party.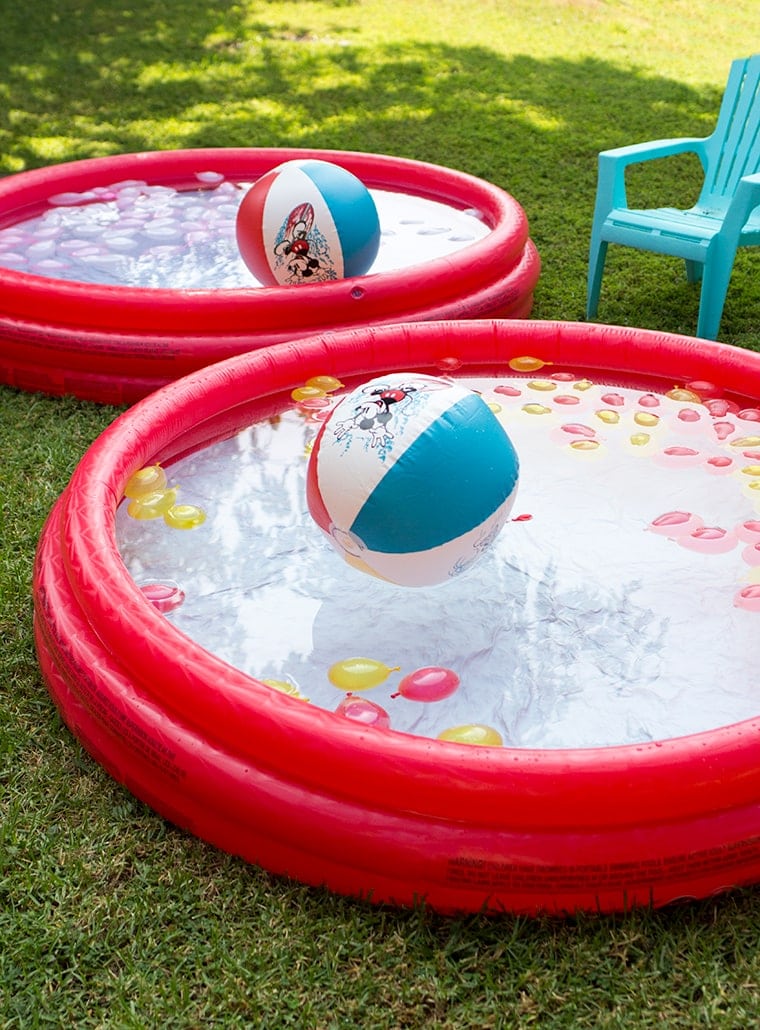 After the candles were blown out and the cakes were cut, we laid out picnic blankets for the kids and opened presents. The twins had so much fun celebrating with their friends and I loved watching them enjoy the day. It was a small and relaxed party with just a few of the twin's little buddies and a whole lot of hot dogs...we had a ton of leftovers. Next year it's pizza delivery, maybe an outdoor movie and our new popcorn machine. Happy Birthday my little loves!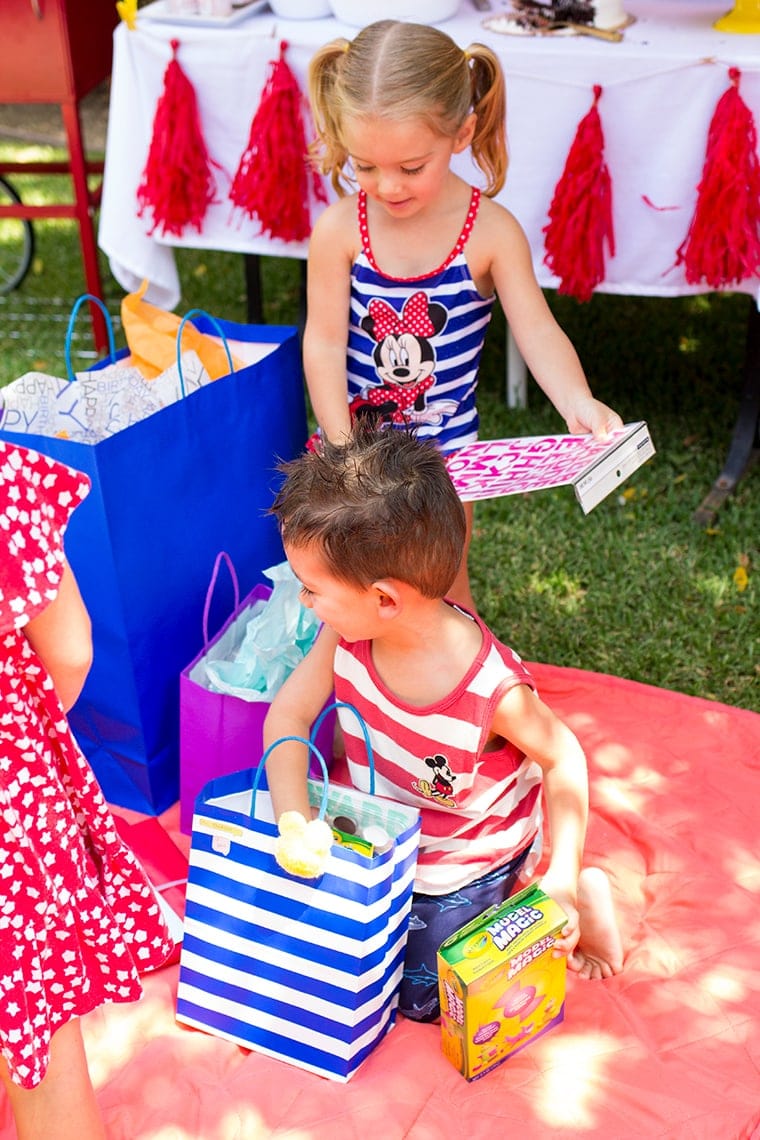 Disney Inspired Spotify Playlist
One of my favorite parts of planning this birthday party was creating a Disney inspired soundtrack. All of the twin's favorite Disney songs plus plenty of classics and lots of Mickey and friends. You can find my Spotify playlist below! Also, I have this portable bluetooth speaker and it's perfect for parties!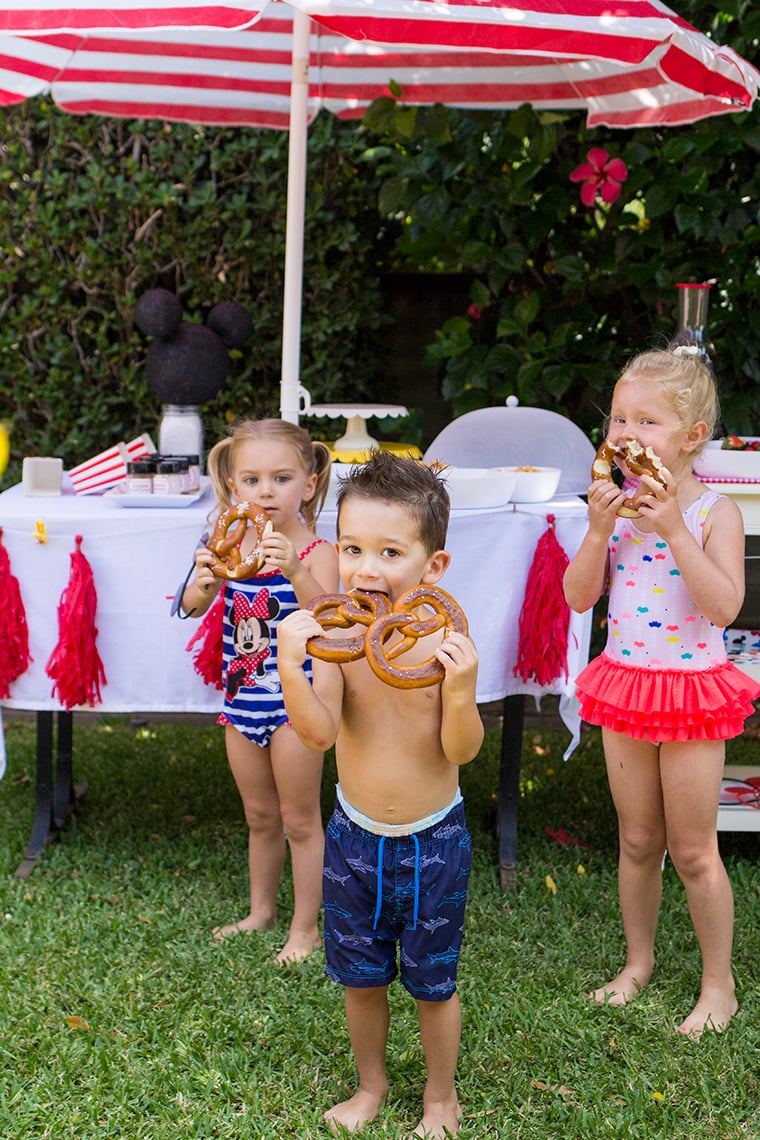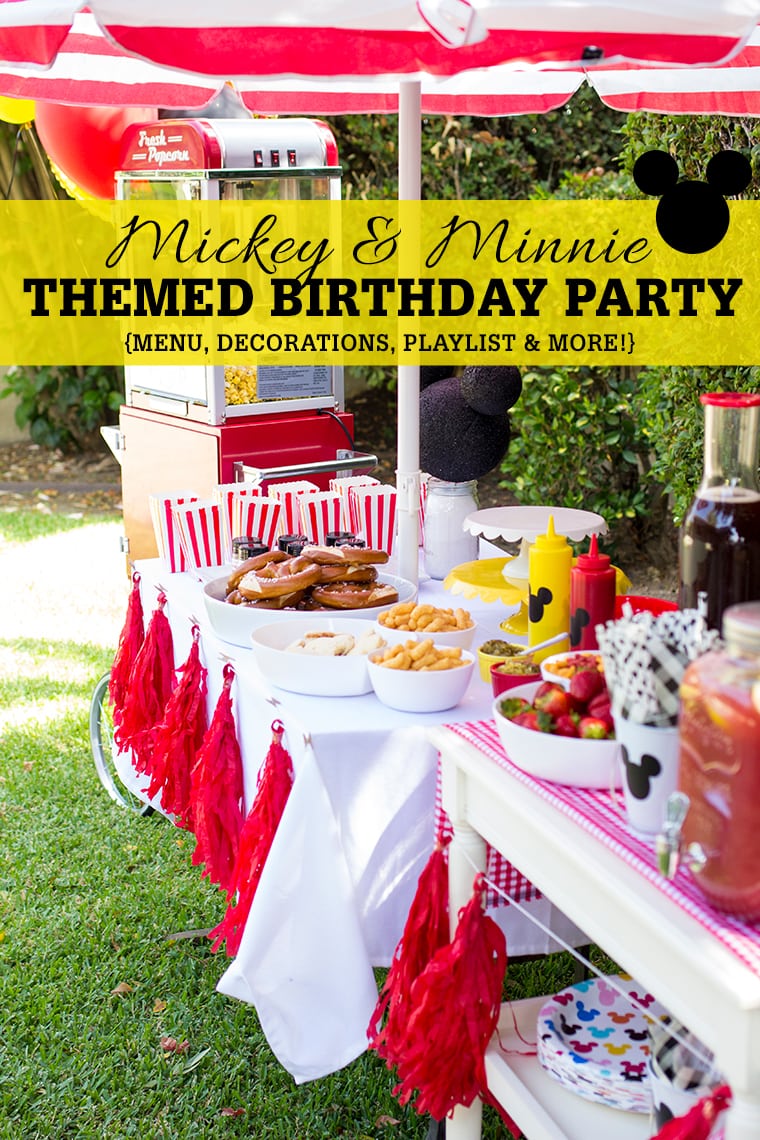 Looking for more birthday party inspiration?