There really is something about spring that makes you want to throw open all of the windows and vacuum out the really dark and scary places, am I right? With warm weather well on it's way, I've had my eye on a few spring things for the home. Because the change in season also makes me want to shop, apparently!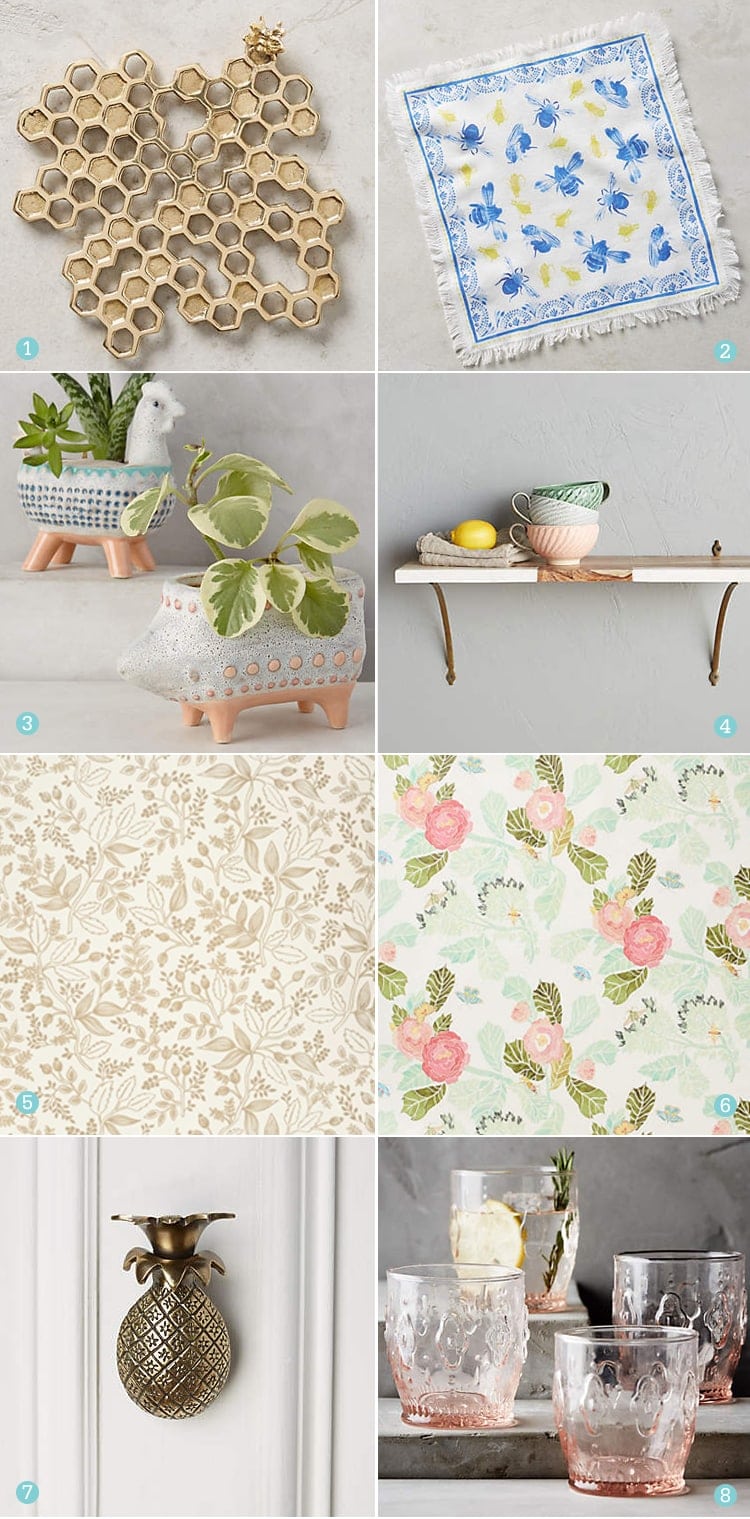 1/ Beehive Trivet: STOP! This trivet is so fun and whimsical and if you weren't aware, I am obsessed with honey and honey bees. But not on or around me...I'm actually quite terrified of that. Available here.
2/ Bee Cocktail Napkins: To go with the beehive trivet of course. Available here.
3/ Hedgehog planter: Because it's adorable and because I really want to work on keeping house plants alive. Anyone else? Available here.
4/ Marble-Blocked Shelf: These shelves are just so pretty! Available here.
5 & 6/ Wallpaper: I've been itching to wallpaper our dining room and this floral is rather pretty as is this one! (And if I were a single lady I would totally pick this one.)
7/ Pineapple Door Knocker: Hospitality y'all! Perfect for all of those Easter guests.
8/ Pink Juice Glasses: Because I am a sucker for colored glass of any kind and these are especially lovely for spring. Available here.