Chocolate Peanut Butter Banana Bread topped with a generous swirl of creamy peanut butter, mini chocolate chips and salted peanuts. I'll just let that soak in for a minute...ok, who wants the recipe?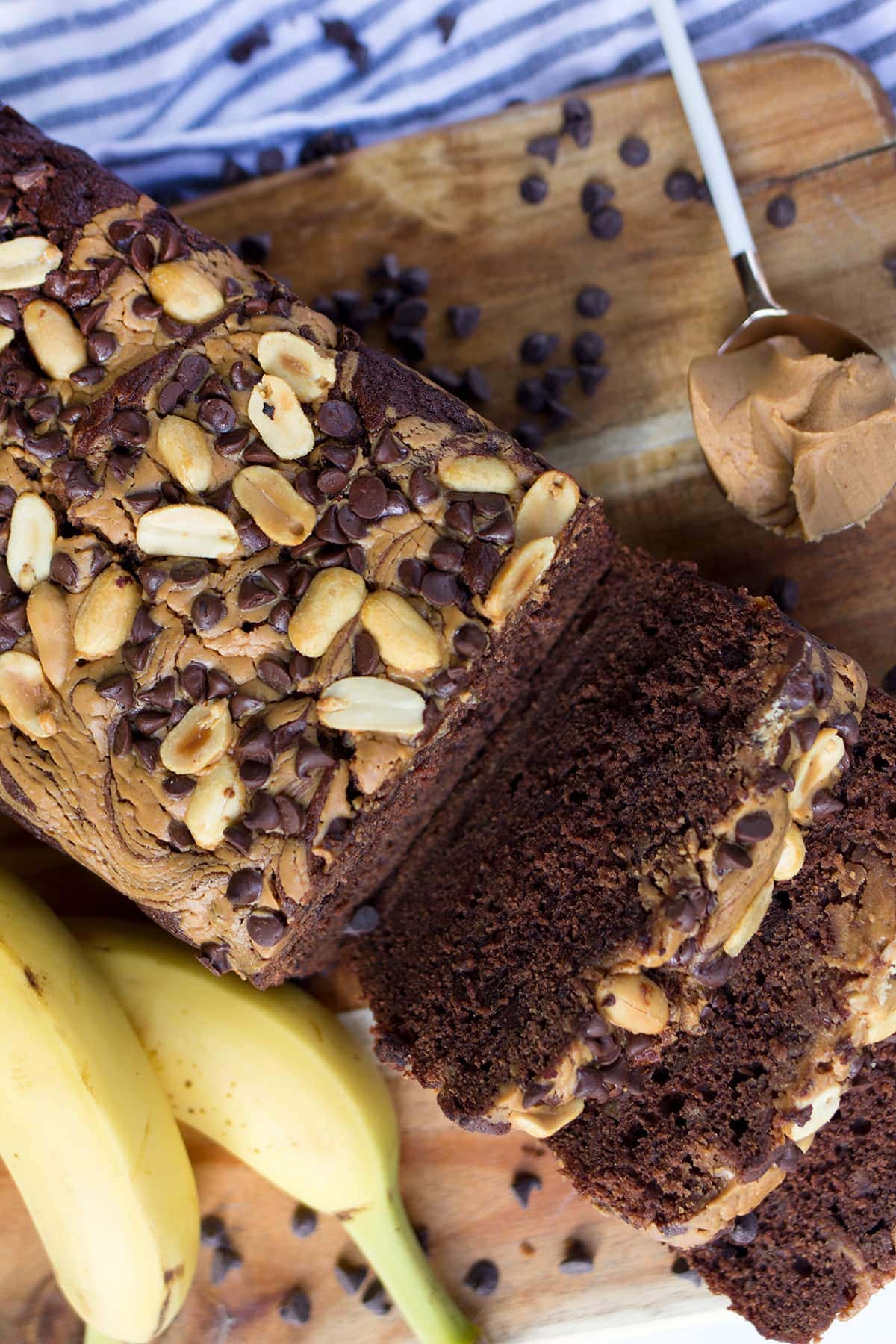 Chocolate Peanut Butter Banana Bread
I've been making this recipe for banana bread for years now. It's my go-to anytime the banana bread craving hits and always turns out moist and delicious. I've made so many different variations of this bread, chocolate chip being one of the favorites. Last week I was CRAVING peanut butter. I'm pretty sure it stemmed from a peanut butter oatmeal picture I spotted on Instagram and well, the craving got the better of me.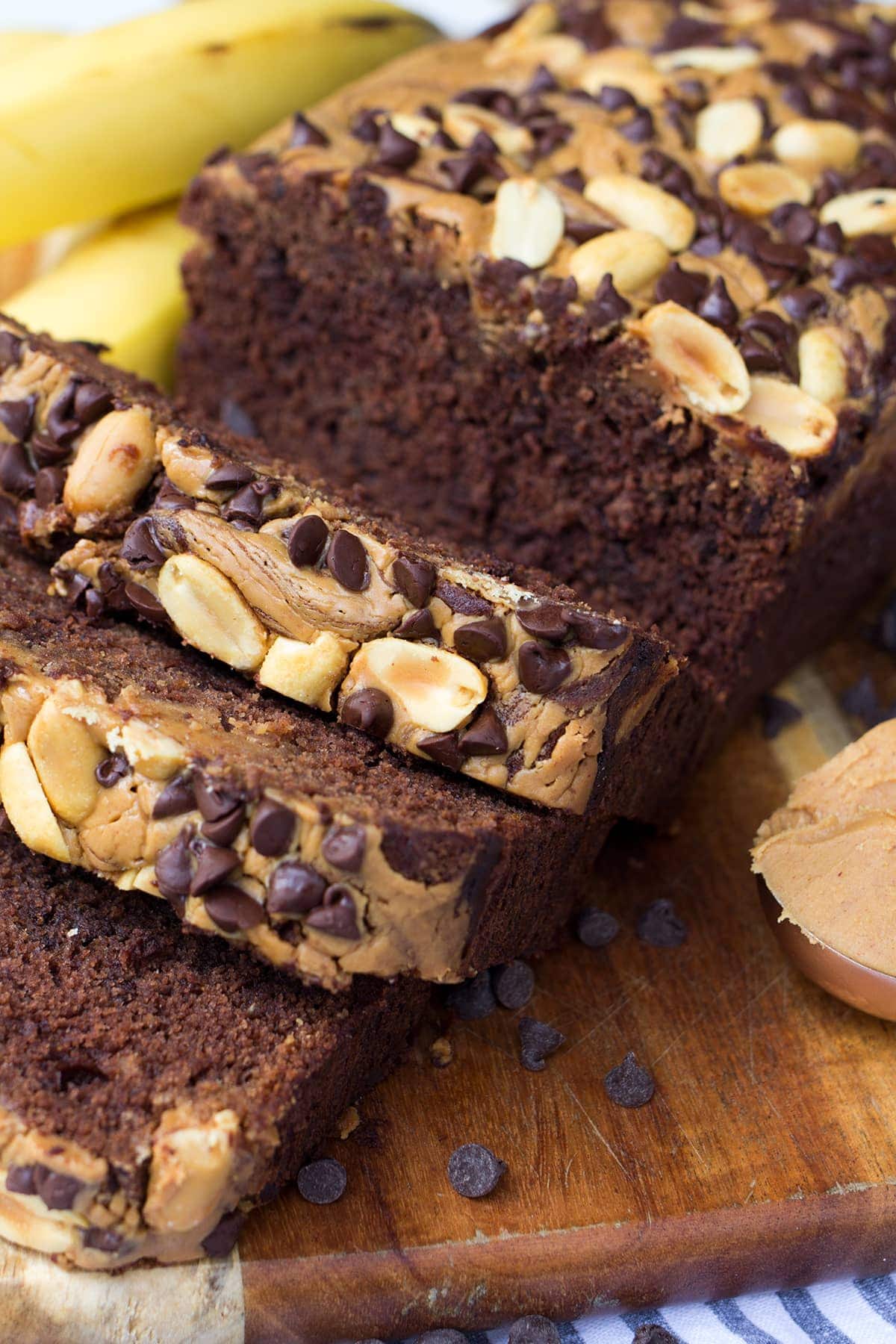 Out came my loaf pan and with it the peanut butter, mini chocolate chips and salted peanuts. I wanted crunchy, salty, sweet and chocolatey all in one bite without loosing that banana flavor. So I decided to add chocolate to the bread itself and keep the peanuts and butter on top.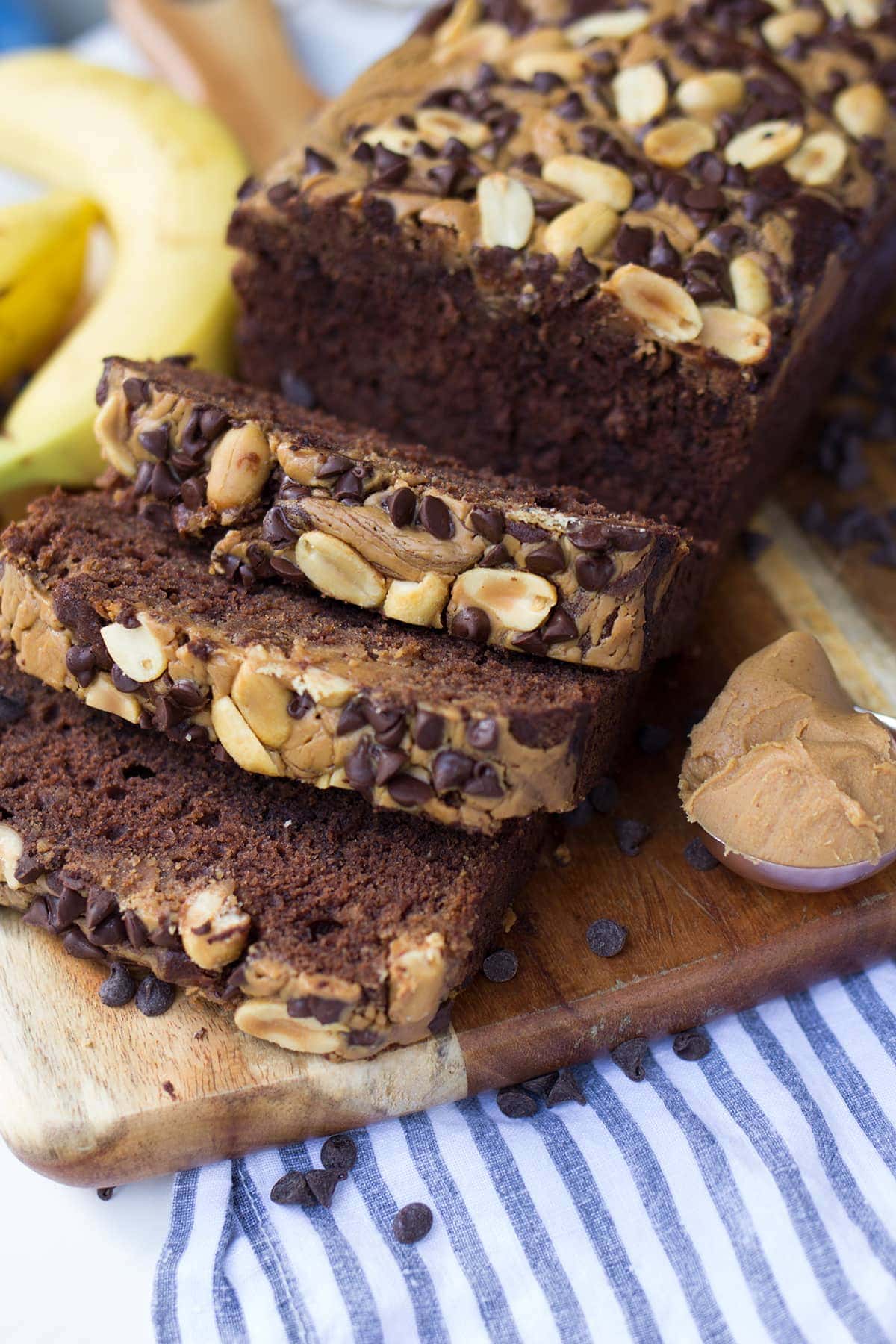 The result was one over-the-top delicious banana bread! This was a homerun flavor combination to be sure and a variation on a classic recipe that I plan to make again and again.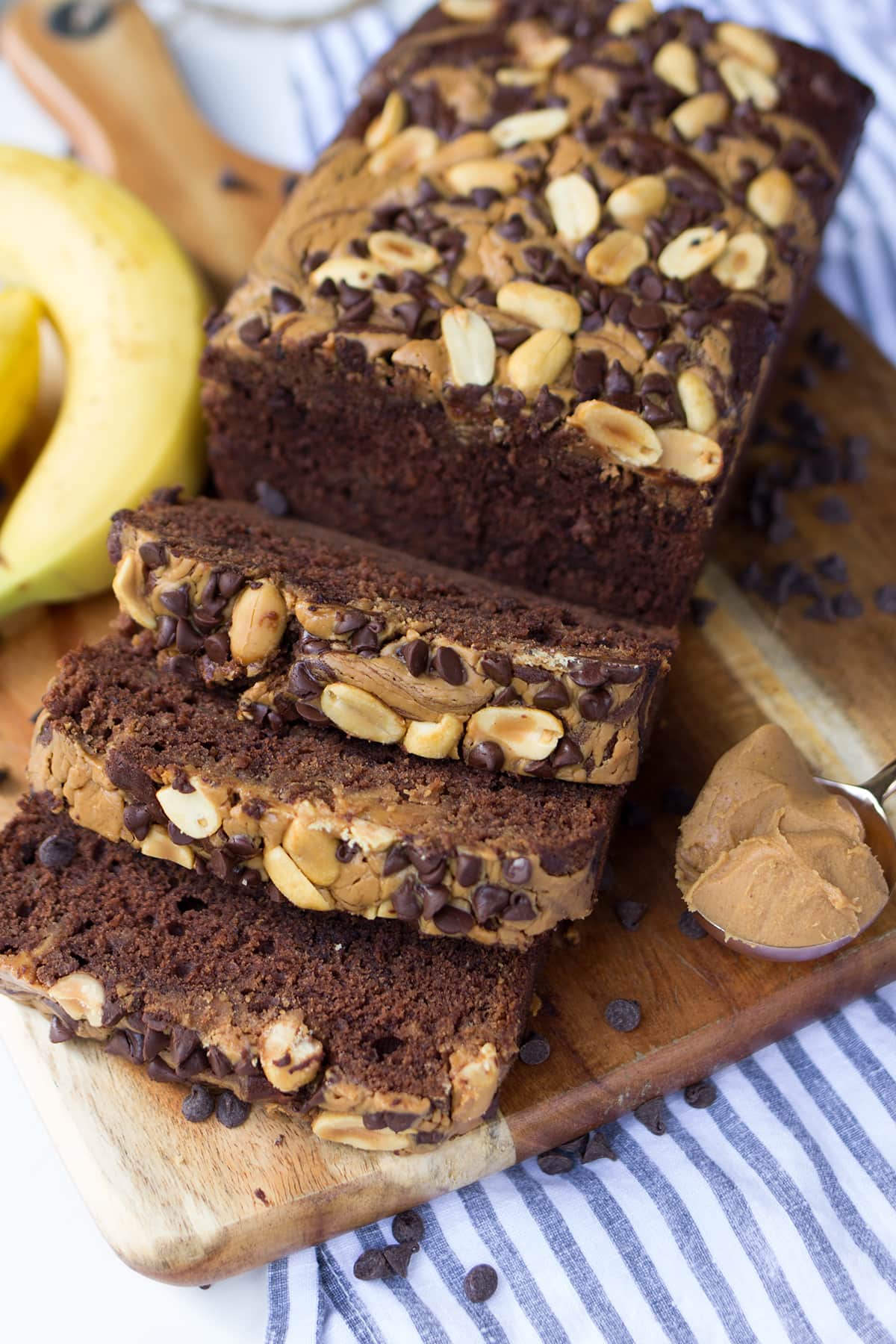 More Banana Bread Recipes: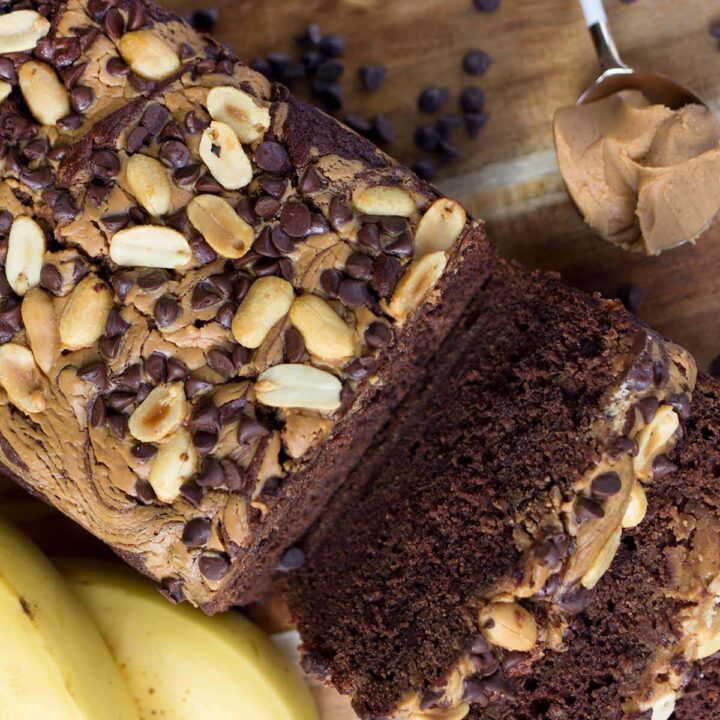 Chocolate Peanut Butter Banana Bread
Total Time:
1 hour
20 minutes
Chocolate banana bread topped with a swirl of peanut butter, chocolate chips and salted peanuts.
Ingredients
½ cup (1 stick) unsalted butter at room temperature
1 cup sugar
2 large eggs
1 teaspoon vanilla extract
1 cups flour
½ cup unsweetened cocoa powder
1 teaspoon baking soda
1 teaspoon salt
1 cup mashed ripe banana
½ cup (full fat) sour cream
1 cup mini chocolate chips (divided in half)
⅓ cup creamy peanut butter
½ cup salted peanuts, chopped
Instructions
Preaheat oven to 350 degrees.
Grease a standard size loaf pan and line it with parchment paper for easy removal.
In the bowl of an electric mixer, cream together butter and sugar until light and fluffy.
Add eggs and vanilla and mix until well combined.
In a separate bowl mix flour, cocoa powder, baking soda and salt.
Add dry ingredient mix to the butter and beat until combined scraping down the bowl.
Add in mashed banana and sour cream and mix until combined.
Stir in ½ cup of chocolate chips and pour into prepared pan.
In a small bowl, microwave peanut butter (about 20-30 seconds) until slightly melted and easy to pour.
Drizzle peanut butter over the top of your batter creating a swirl effect. Use a knife or toothpick to swirl peanut butter into the batter.
Top with the remaining ½ cup of chocolate chips and peanuts.
Bake 50-60 minutes or until a toothpick inserted into the center of the loaf comes out clean.
Let rest 10 minutes in the pan before removing (using the parchment paper) to a cooling rack.
Wrap in plastic once completely cooled and store at least one day before serving for a moister bread.