Creamy Dill Fried Potatoes are hands-down my favorite way to make fingerlings and they will be your new favorite too!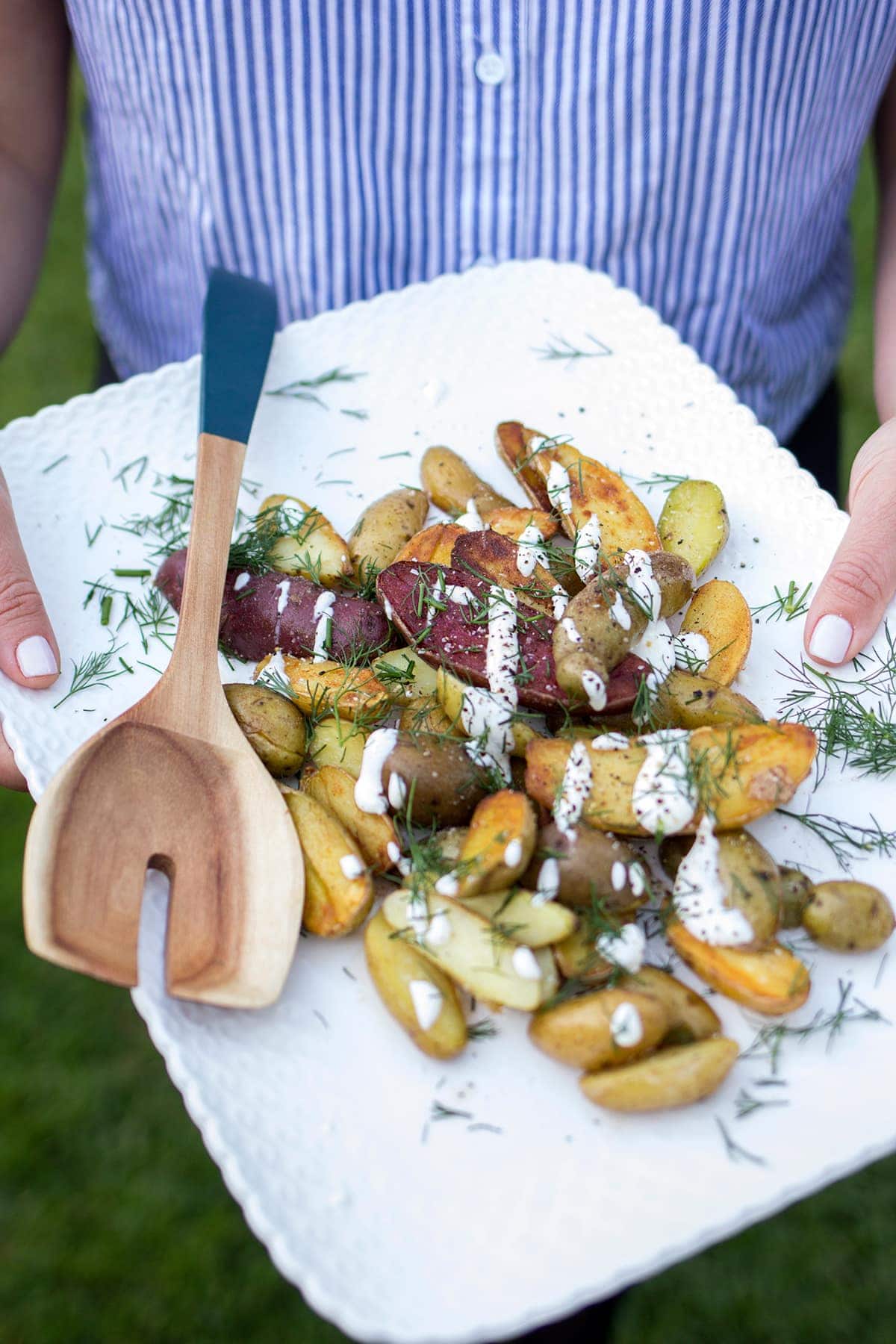 Dill Fingerling Potatoes
It's my belief that there are far too few easy and tasty recipe for dressing up potatoes. I'm not talking about baked potatoes, I'm talking small roasting potatoes like fingerling. Creamy and almost bite-sized, these are one of my all-time favorite varieties of spuds.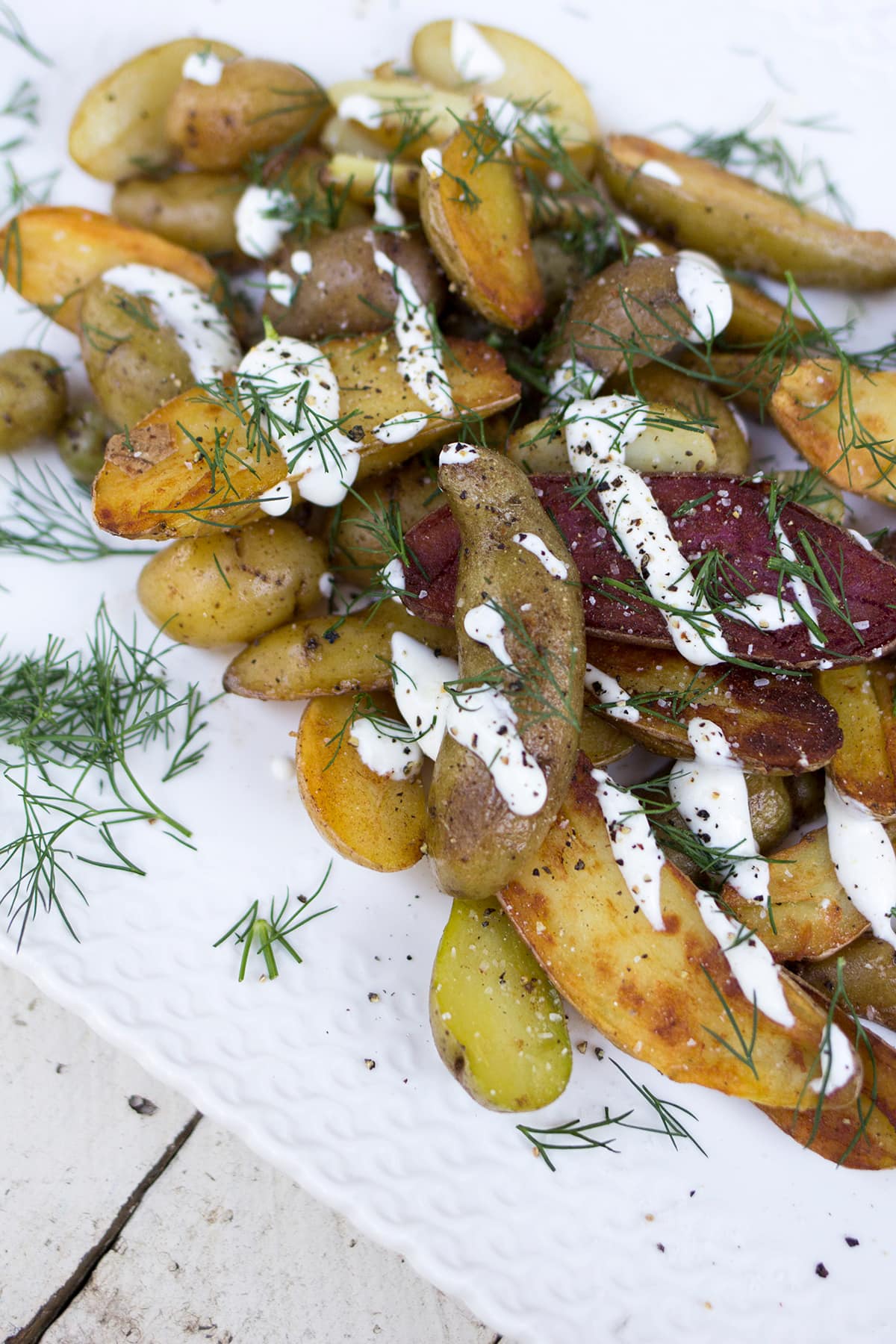 What to Serve Dill Potatoes With
I usually make these Creamy Dill Fried Potatoes when I cook steak, but they really are so versatile that they could be served with most any dish year round. I start by parboiling them until they are firm-tender. That is the trick to really delicious pan fried potatoes and ensures they cook all the way through and are creamy in the center but crisp on the outside.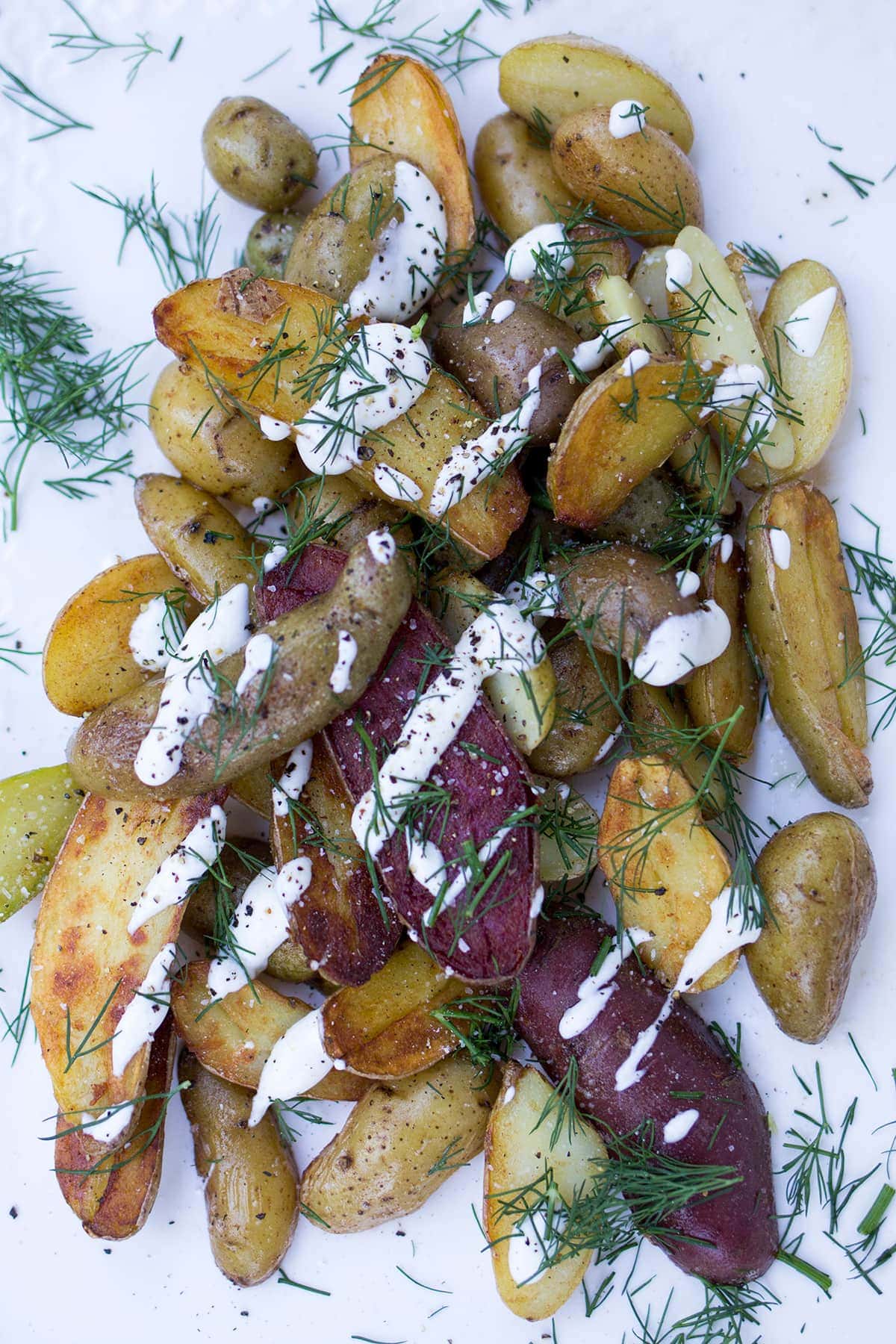 Next I sauté in a couple of tablespoons of salted butter until they are golden and crispy. A drizzle of sour cream and a sprinkling of fresh dill, kosher salt and coarse ground pepper make these potatoes sing. You've got to try them!
More Easy Side Dish Recipes: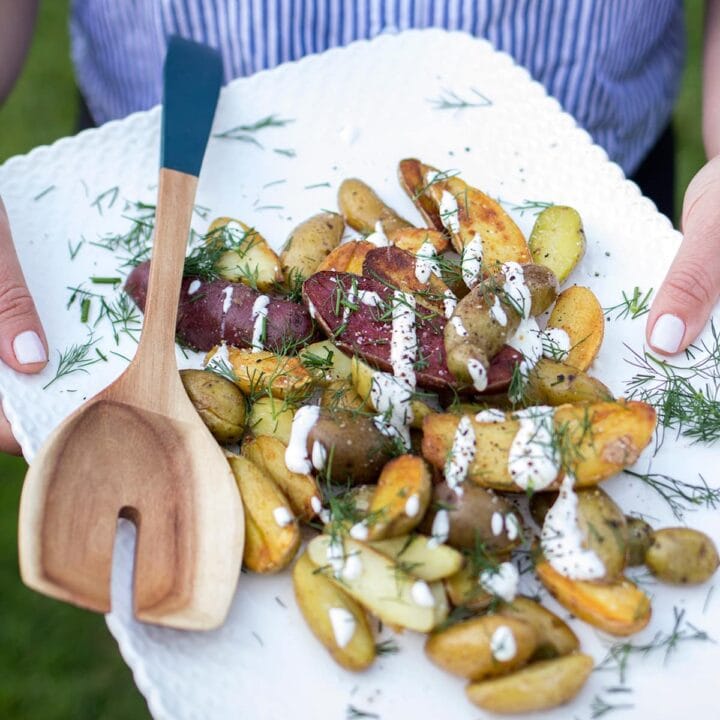 Creamy Dill Fried Potatoes
Creamy fingerling potatoes fried in butter and served with a drizzle of sour cream and fresh dill make one of my favorite side dishes.
Ingredients
1 pound fingerling potatoes
sour cream or Mexican crema, for drizzling
4-5 tablespoons fresh dill, chopped
2-3 tablespoons salted butter
kosher salt and coarse ground pepper
Instructions
Add fingerling potatoes to a pot and cover by about 1 inch with cold water. Bring to a boil and cook 7-10 minutes or until potatoes are tender but not falling apart when poked with a fork.
Drain into a colander and allow to cool slightly.
Cut potatoes in half lengthwise with a small sharp knife.
Melt 2-3 tablespoons butter in a non-stick skillet over medium-high heat.
Place potatoes in the pan cut side down and cook until golden and crisp tossing once.
Transfer to a platter and immediately season with a sprinkle of kosher salt and fresh ground pepper.
Stir sour cream well to make it smoother. If it is too thick to drizzle you can thin it with a bit of milk. Mexican crema also works well and is thinner.
Drizzle with whichever cream you chose to use and top with fresh chopped dill.
Serve immediately while still hot.