Thank goodness it's Friday. This week we've had a heat wave accompanied by hot winds that will literally knock you off your feet the moment you step out of the house. With the window air conditioning and the ceiling fan both cranking in our small apartment, It feel like the Plaza Hotel scene in The Great Gatsby, minus all of the confrontation and affairs.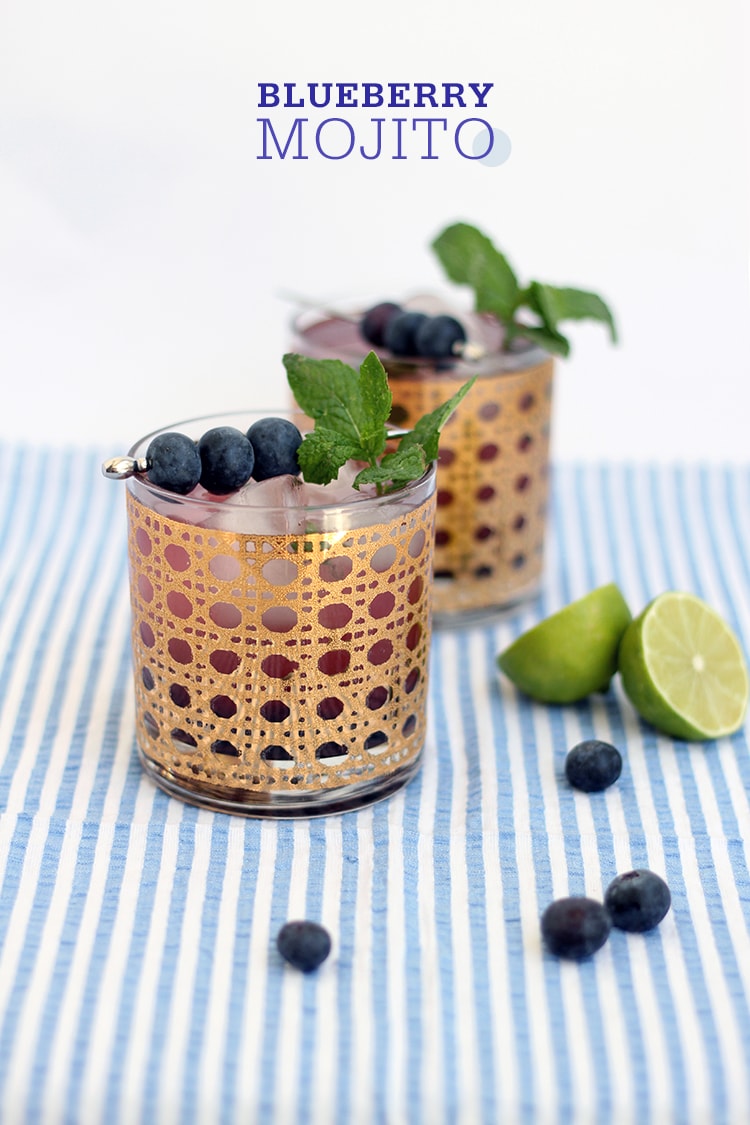 During hot days like this it's hard to lift a finger to make anything overly complicated let alone turn on the stove. Blueberry Mojitos and fruity, strong, refreshing and easy to make. The perfect respite from this sweltering heat! Thankfully the weekend is forecasted to cool down just a bit. Afterall a lady can't live on Blueberry Mojitos alone! Are you a mojito drinker? What's your favorite flavor?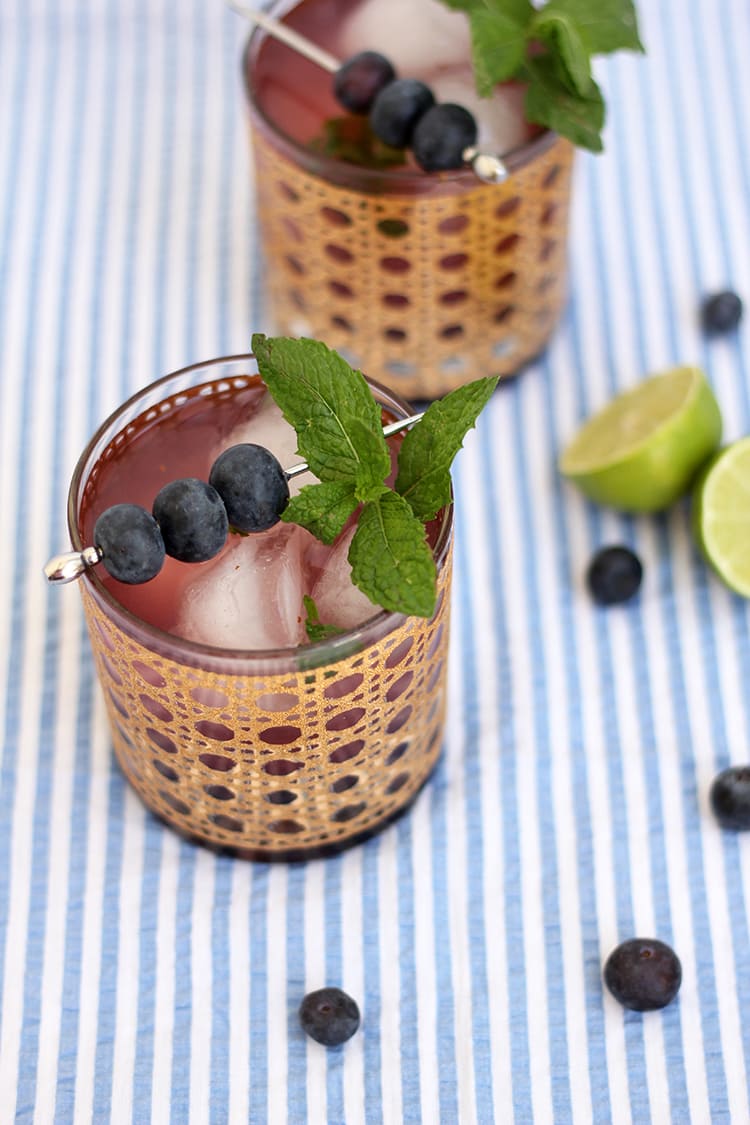 Speaking of Gatsby...have you been reading along with our Freutcake Book Club picks The Perfume Collector (April) or May's choice Glitter and Glue? I'm just finishing up The Perfume Collector and it's tres chic! I can't wait to discuss it with all of you very soon. Also, if you are falling behind or just joining, have no fear! This is a read at your own pace sort of book club. Also, we will be reading Glitter and Glue all through May and June so you should have plenty of time to pick it up. Cheers to a weekend of good books and good cocktails!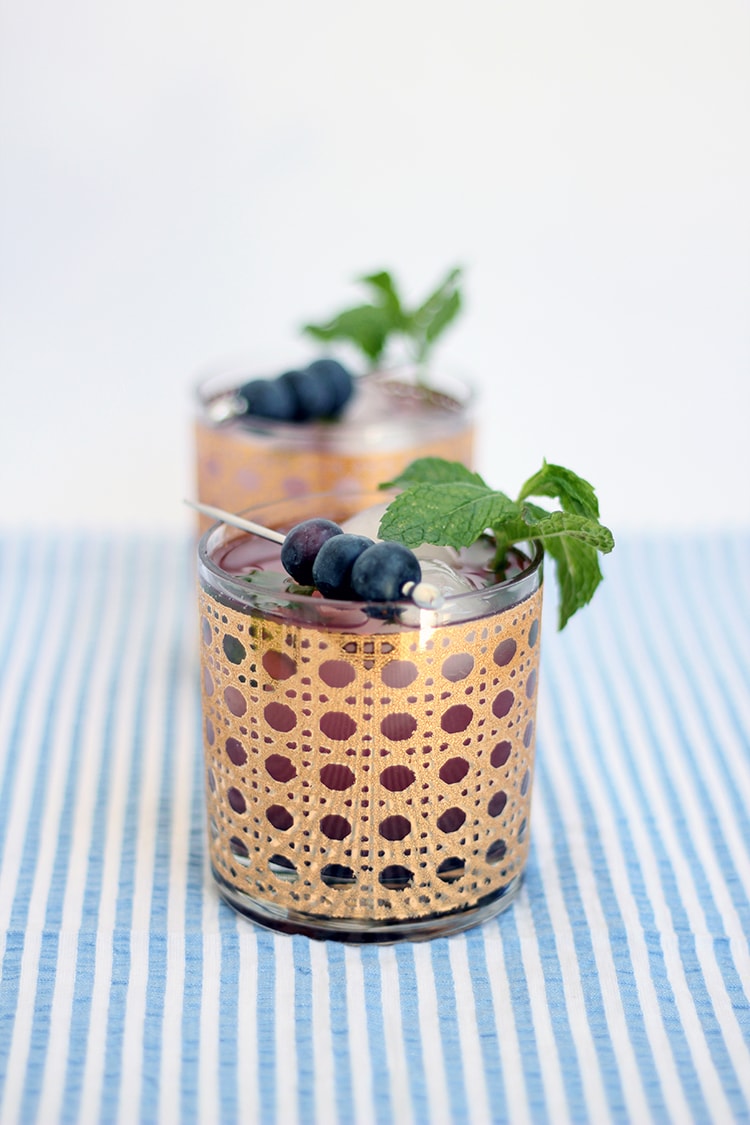 photos by Leah Bergman
Blueberry Mojito
makes 1
small handful of blueberries (8-10), plus more for garnish
1 oz freshly squeezed lime juice
2 oz white rum
2 teaspoons sugar in the raw
8 fresh mint leaves, plus more for garnish
ice
splash of club soda
Directions:
1. In a cocktail shaker muddle blueberries, mint and sugar.
2. Add in lime juice and rum and fill with ice. Shake until well blended.
3. Pour contents in a glass, top with a splash of club soda, stir and serve with a skewer of blueberries.
Garnish Extra: If you have time to prep, soak blueberries in a bit of rum before skewering for a boozy treat!
"So we beat on, boats against the current, borne back ceaselessly into the past."― F. Scott Fitzgerald, The Great Gatsby