Growing up in the Pasadena area, it can be hard to find new and exciting restaurants that I haven't already eaten at a dozen times over. Lucky for me, Joanne discovered Little Beast, a newly opened and completely unassuming restaurant right in my neck of the woods. Driving down Colorado Boulevard it would be easy to miss this place if you didn't stop to take a second glance at the little house that happens to be a restaurant.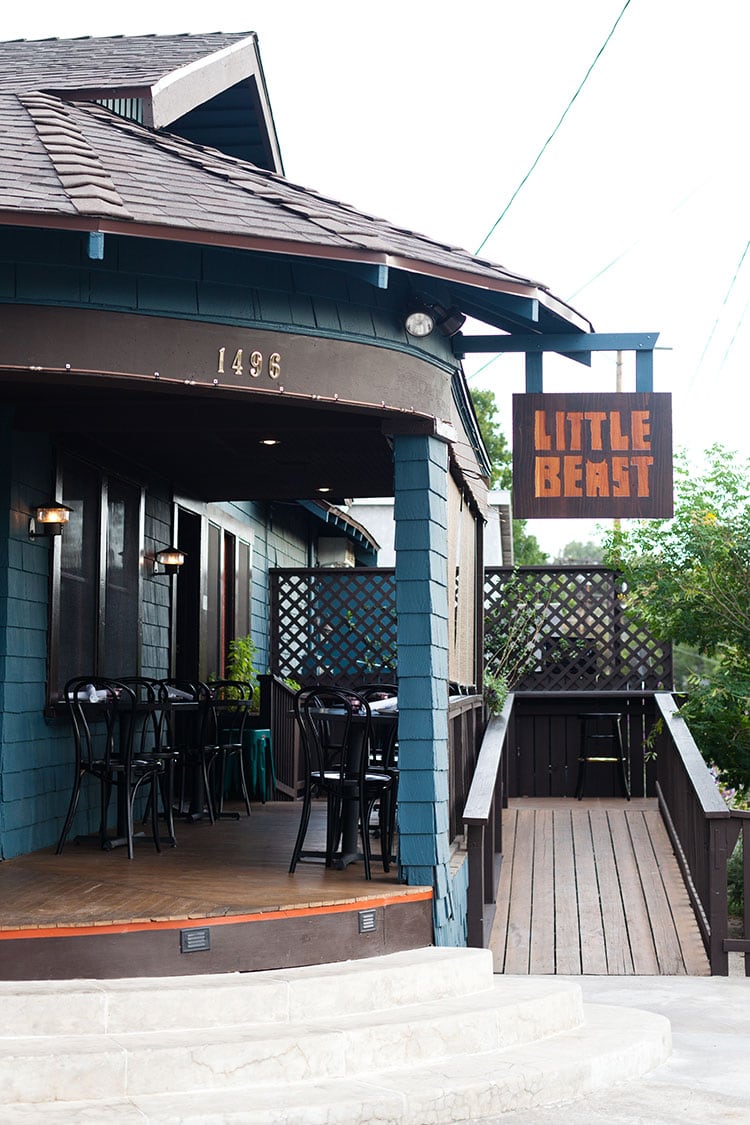 The dining room itself is quite small and intimate, which I always enjoy, with a cozy decor and an outdoor patio so private you feel as if you're dining in a friend's backyard.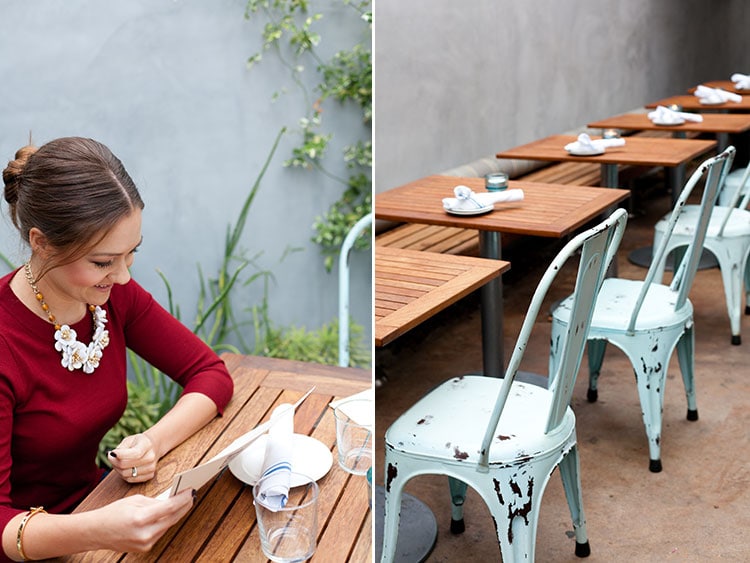 The Grilled Little Gem salad was perfectly charred, smokey from lots of apple wood smoked bacon and swimming with fresh flavors. Of course I could have made a meal of this salad and a glass of red wine alone but what's the fun in that?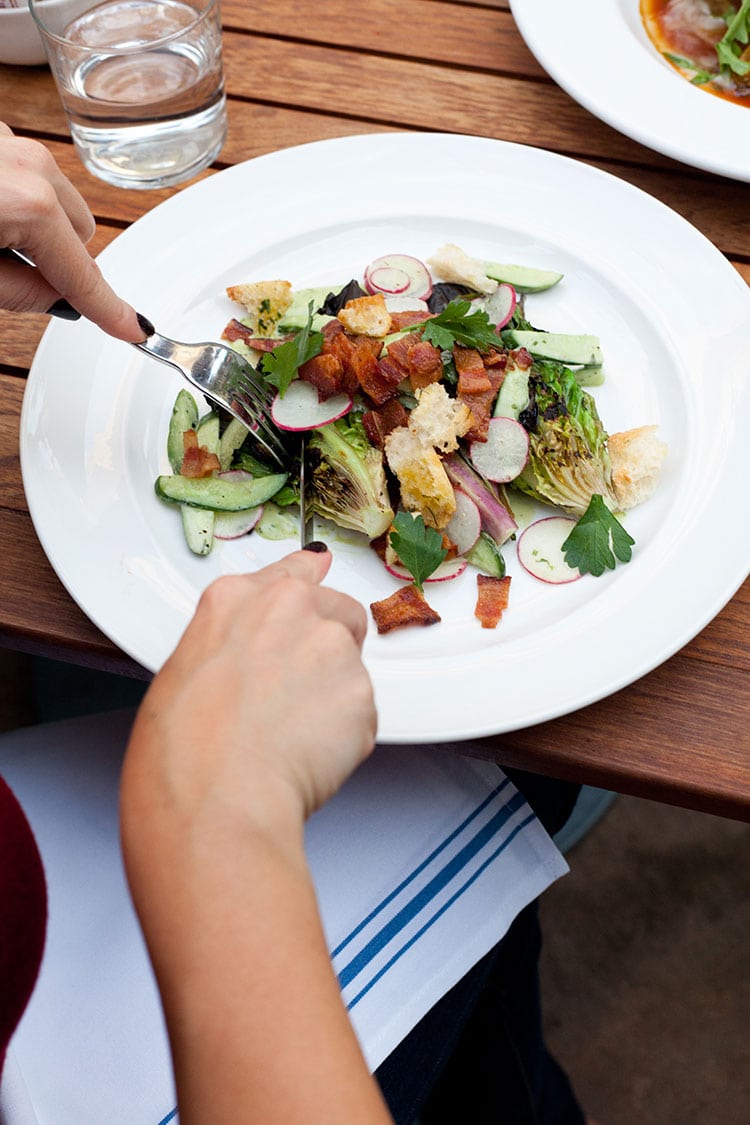 Joanne and I split the Pan Roasted Chicken and a side of Roasted Broccolini with Burrata off of the daily specials. Everything we ate was light but comforting at the same time; the perfect balance of fresh and seasonal flavors just hearty enough to be oh-so satisfying.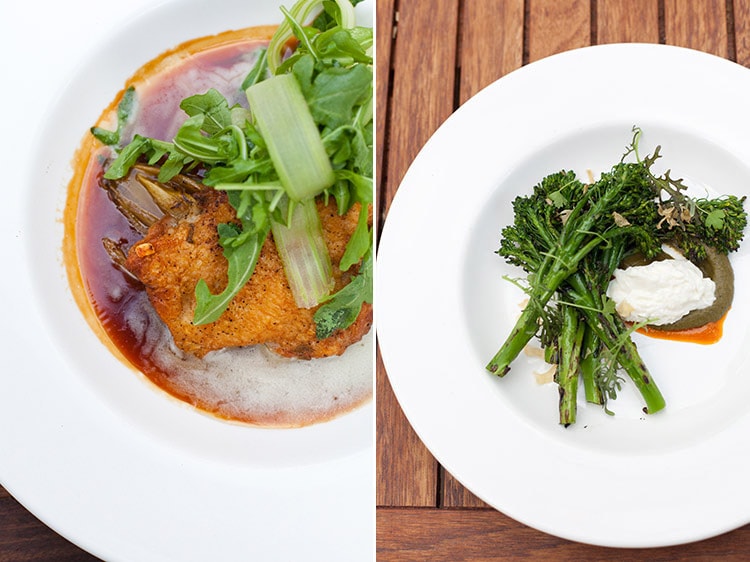 My favorite item by far was the Balsamic Roasted Squash...a complete curve ball...acorn squash roasted on a bed of mascarpone cheese and topped with greens, manchego, pepitas and a balsamic drizzle. Spectacular. Little Beast has now become one of my new favorite restaurants around these parts and I couldn't be more thrilled to have found it!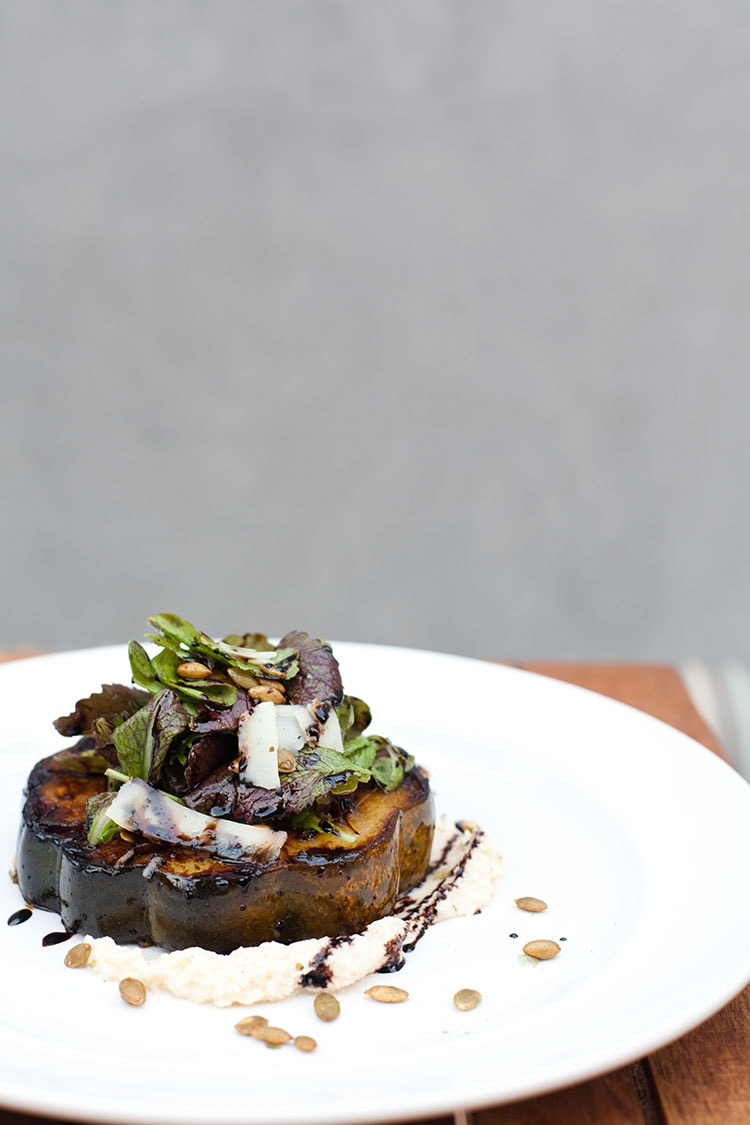 photos by Joanne Pio
Little Beast
1496 Colorado Blvd
Eagle Rock, California
90041