Healthy St. Patrick's Day inspired lunch ideas for kids are hard to find! This is a fun, easy, and delicious lunch your little Leprechauns will love. No green food coloring or sugary marshmallow cereal included.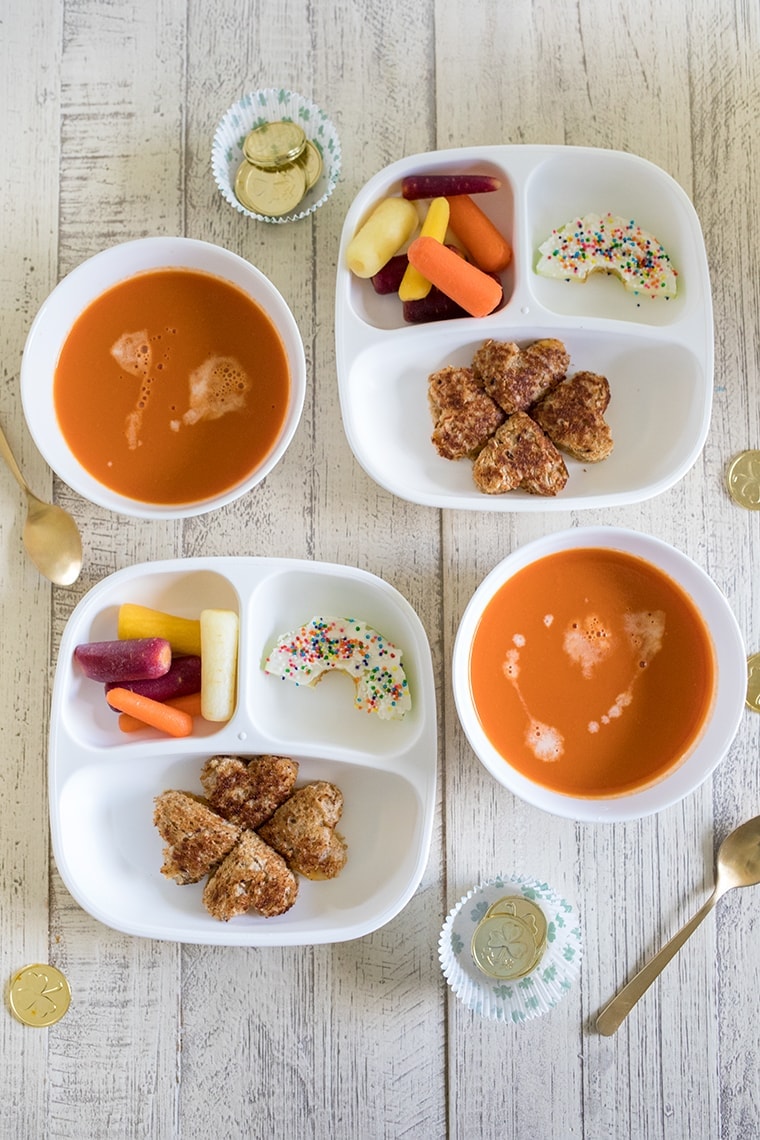 Healthy St. Patrick's Day Lunch for Kids
Shamrock Grilled Cheese Sandwiches
Creamy Tomato Soup
Rainbow Carrots
Green Apple Rainbows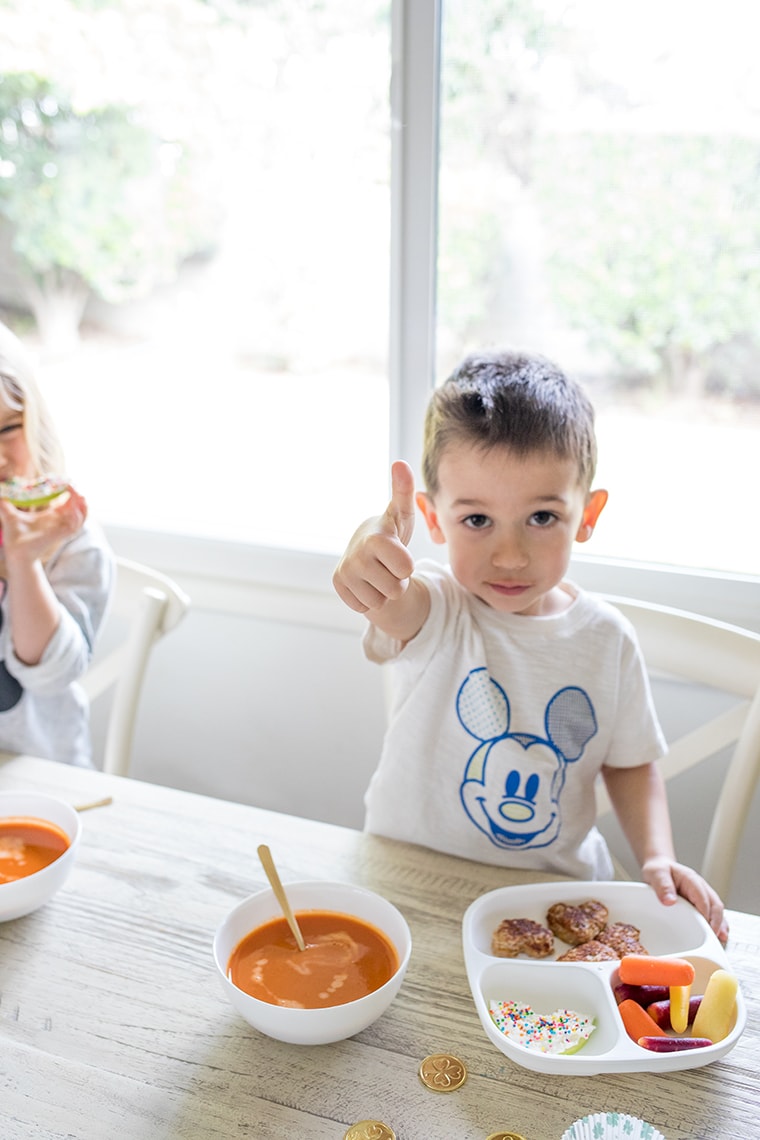 Shamrock Grilled Cheese Sandwiches
Classic grilled cheese is always a hit but do you every serve it to your kids with creamy tomato soup for dipping? The twins love Pacific Foods Organic Creamy Tomato Soup. I add in a splash of milk occasionally if it's too hot.
For the grilled cheese sandwiches, butter two pieces of bread placing one (buttered side down) in a non-stick pan. Add two slices of cheddar cheese or your favorite meltable cheese and top with the second slice of bread (buttered side up.) Cook on low to melt the cheese and crisp the bread. Flip and crisp the other side.
Allow the sandwich to cool slightly so that the cheese doesn't run everywhere when you cut into it with either a shamrock shaped cookie cutter or a small heart cookie cutter like I used here.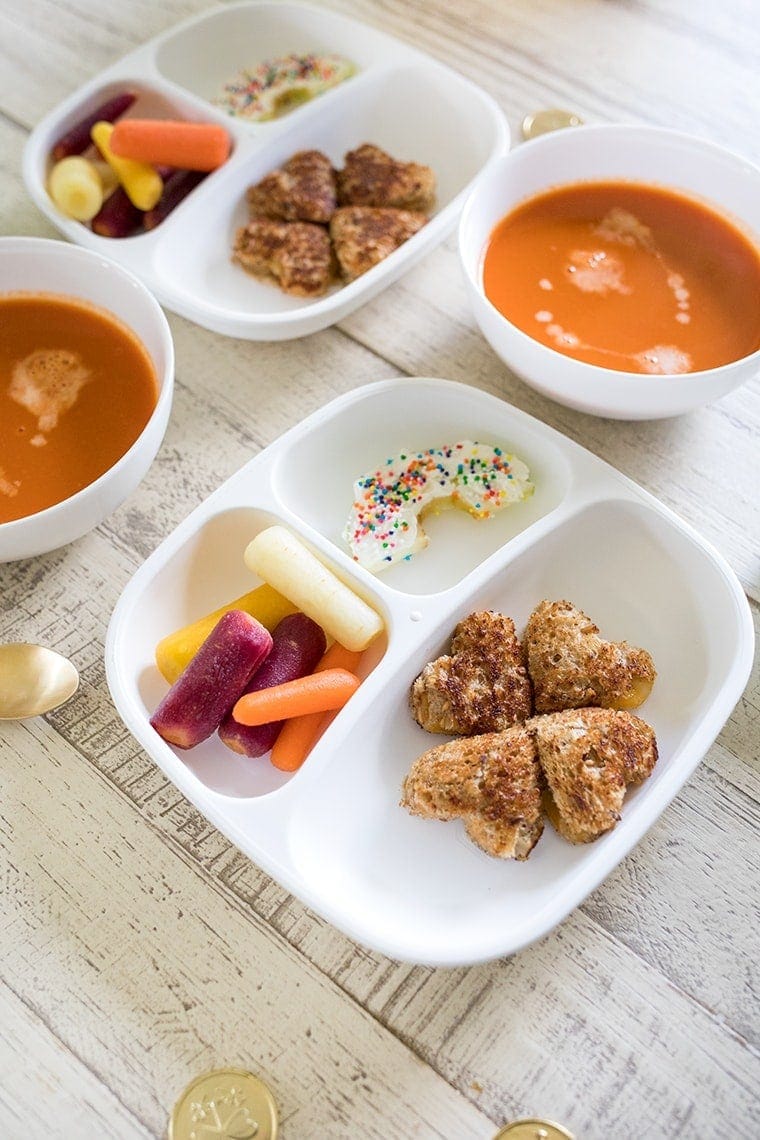 Green Apple "Rainbows"
To make the green apple rainbows, slice a Granny Smith apple into slices and spread on cream cheese. Sprinkle with rainbow sprinkles or nonpareil and serve. The twins LOVED this treat and asked for more! You won't feel bad about giving then a couple of sprinkles when it's on an apple and not a cookie.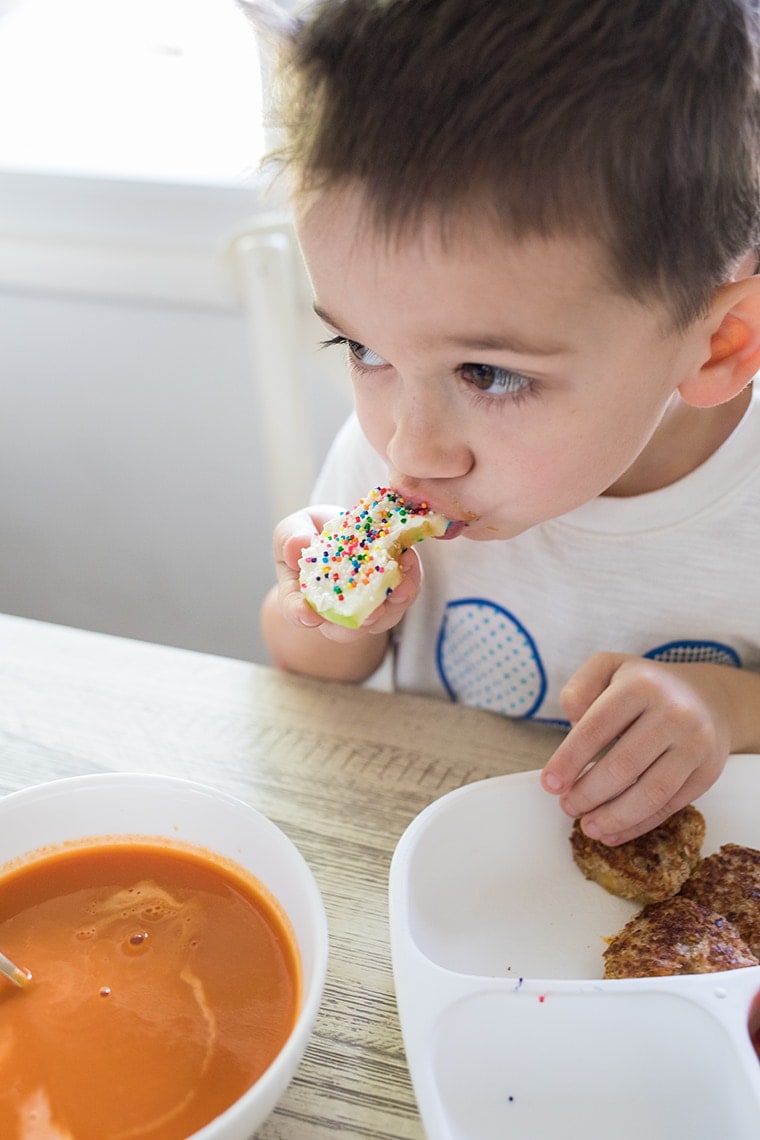 Dip and dunk grilled cheese shamrocks in tomato soup, munch on rainbow carrots and enjoy a tasty edible rainbow treat! Leave a comment letting me know if you try this meal with your kids this St. Patrick's Day. Enjoy!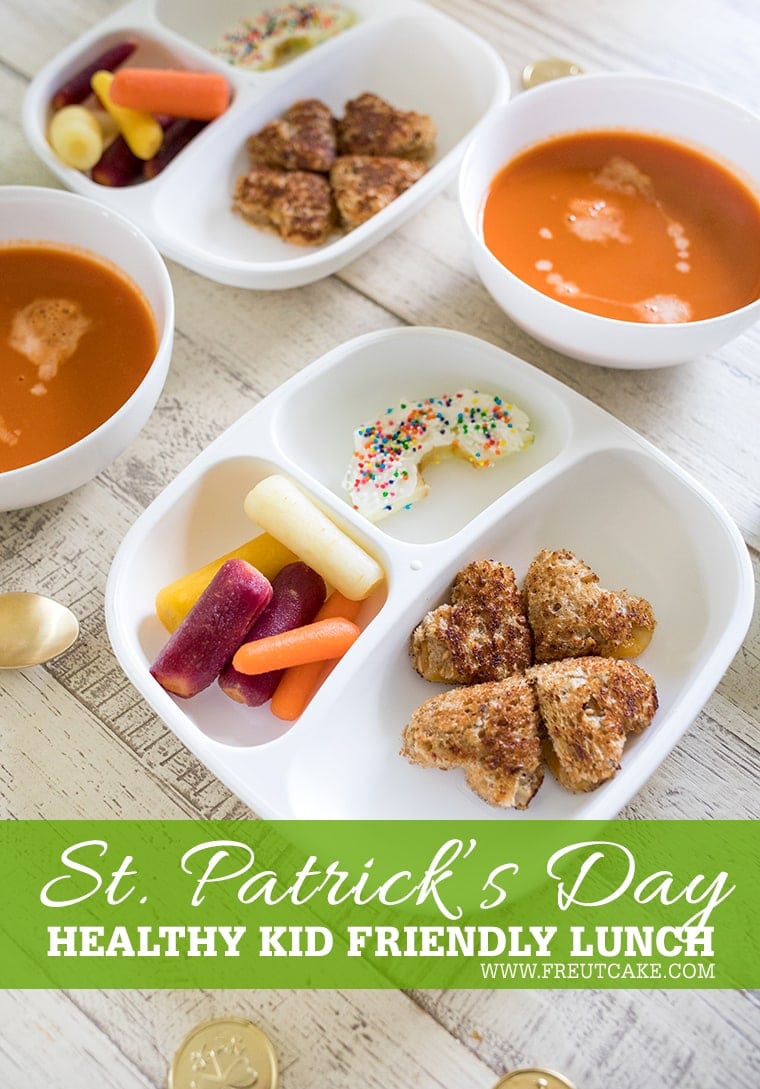 St. Patrick's Day Recipes
Looking for More St. Patrick's Day Recipe Inspiration? You might like these...