By a show of hands, who feels extra nesty once fall hits? I certainly do! That means lazy days bumming around our house in Brooklyn—chunky sweaters, cozy socks and lots of coffee breaks.
Admittedly, I'm not a Starbucks girl. But I do get psyched about making new Pumpkin Spice Latte creations each year. This fall, I'm taking the sweet-spiced flavor combo to a whole new place..waffle town! That's right.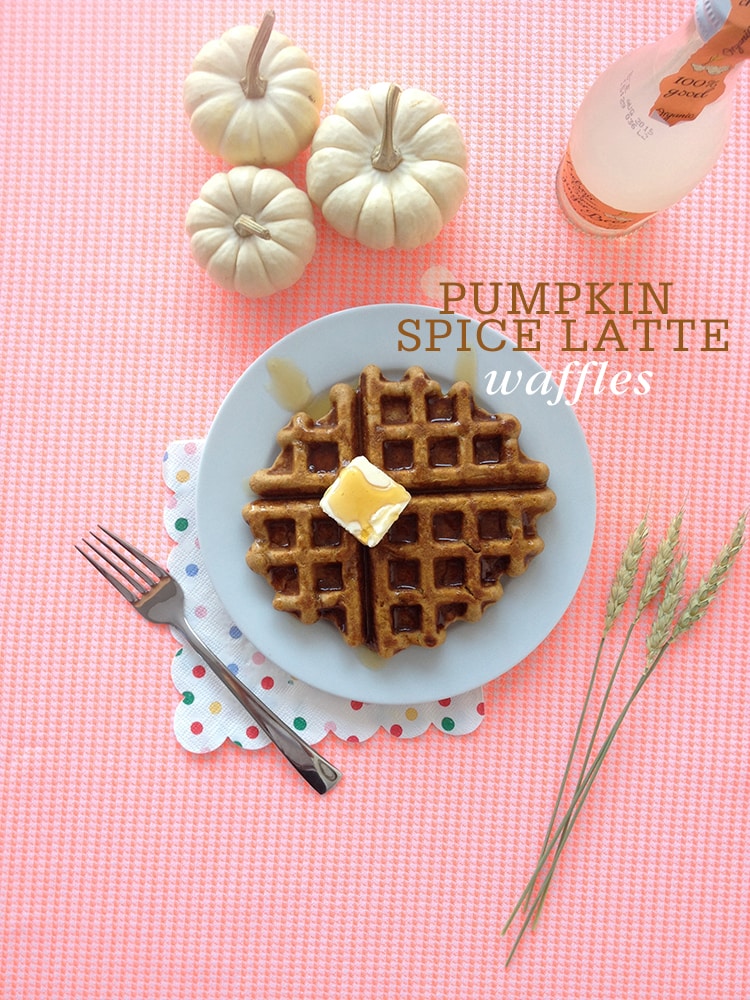 With only five ingredients, you can whip up these warm, fluffy waffles in no time. They're perfect for at-home brunching because they're incredible easy to make (read: you don't have to be totally awake to totally ace 'em!) and chances are you already have most of these ingredients in your pantry.
While I don't often make recipes for a mix, pancake-waffle mix is a lazy-girl staple I always have in my cupboard. You never know! What if you're hungover and the only cure is a pancake? What if the girls are craving late-night waffle sundaes during movie-night? You get my point!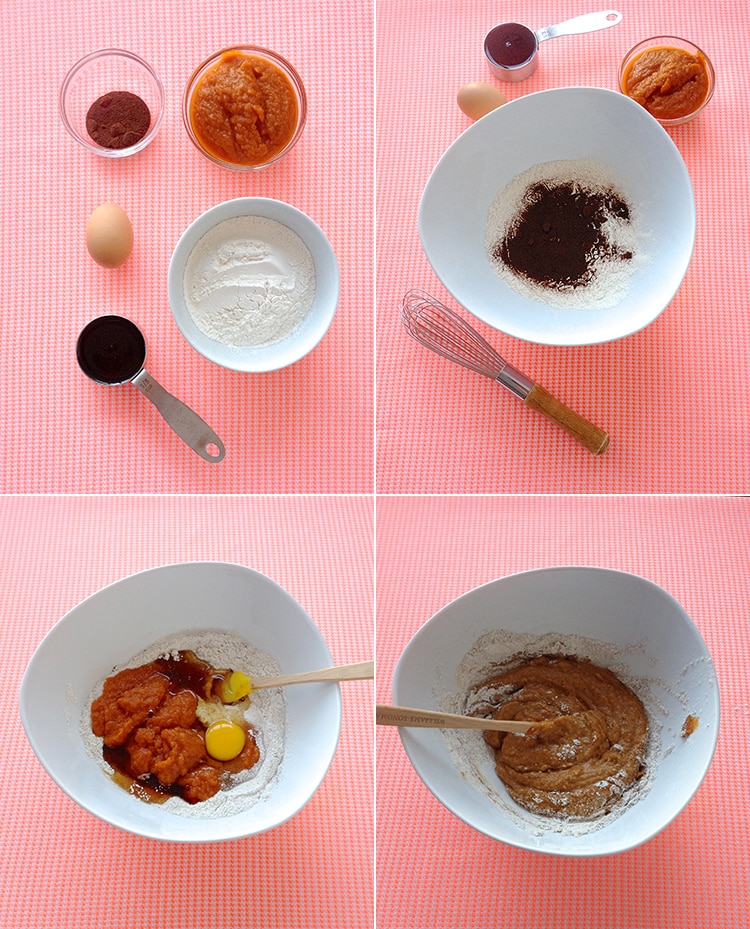 We actually conducted a huge "Pancake Mix Taste Test" at my job this past year. The winner: Hungry Jack Buttermilk Mix. Those babies come out super buttery, which obviously tastes amazing. The grocery store in our building only had Aunt Jemima's so that's what I went with this morning. During out test, we found that this mix yielded the sweetest pancakes/waffles—that's AMAZING when it comes to these #PSL waffles, you want them to be sweet.
Speaking of which, most pumpkin recipes you see here on Freutcake—like Leah's incredible pumpkin cookies—call for plain pure pumpkin. For these waffles, I went for canned pumpkin pie mix, instead. It already has the sugar and spices mixed in, saving you the trouble of buying/measuring/adding them yourself. Score, girl!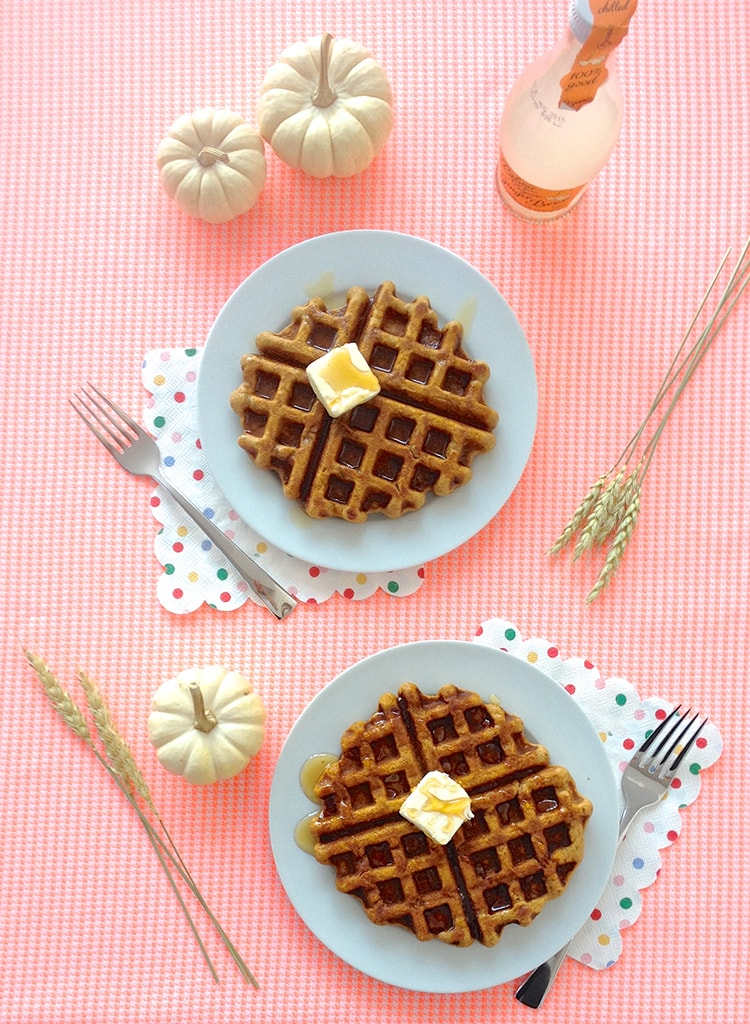 photos by Erin Phraner
If you're willing to splurge on a few extra ingredients, soft butter and good-quality REAL maple syrup are a given for serving. I hope you try these waffles!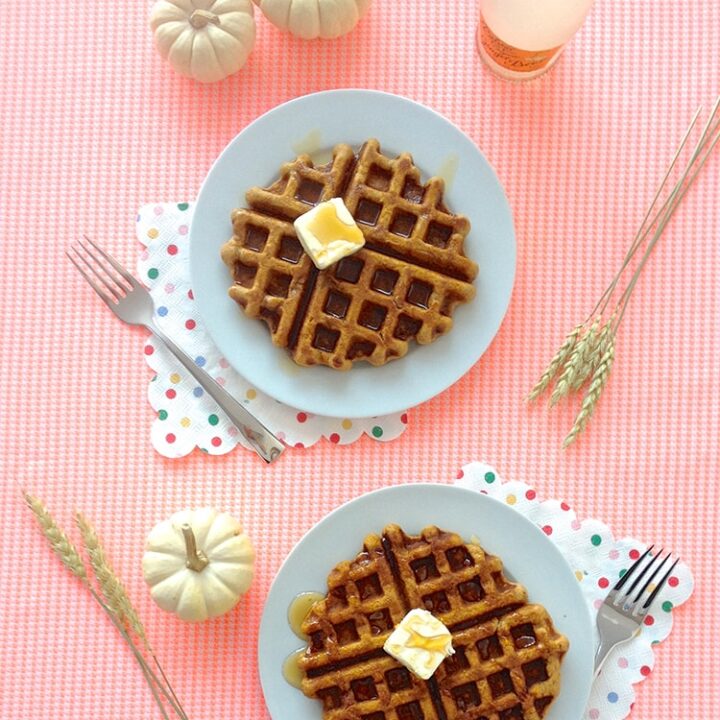 Pumpkin Spice Latte Waffles
Ingredients
1 cup pancake-waffle mix
2 teaspoons instant espresso powder
¾ cup pumpkin pie filling
⅓ cup maple syrup
1 large egg
Instructions
Preheat the oven to 200˚F.
Whisk the waffle mix and instant espresso powder until
combined. Add the pumpkin pie filling, maple syrup and egg. Stir with a spatula until just combined—it's okay if the batter's a little lumpy!
Preheat a waffle iron and spray with nonstick cooking spray.
Add one-fourth of the batter and cook until golden brown, then transfer the waffle to a baking sheet and keep warm in the oven. Repeat with the remaining batter.