Whiskey Cherry Nut Fudge with boozy soaked cherries and walnuts is a fun and easy homemade candy, perfect for Valentine's Day.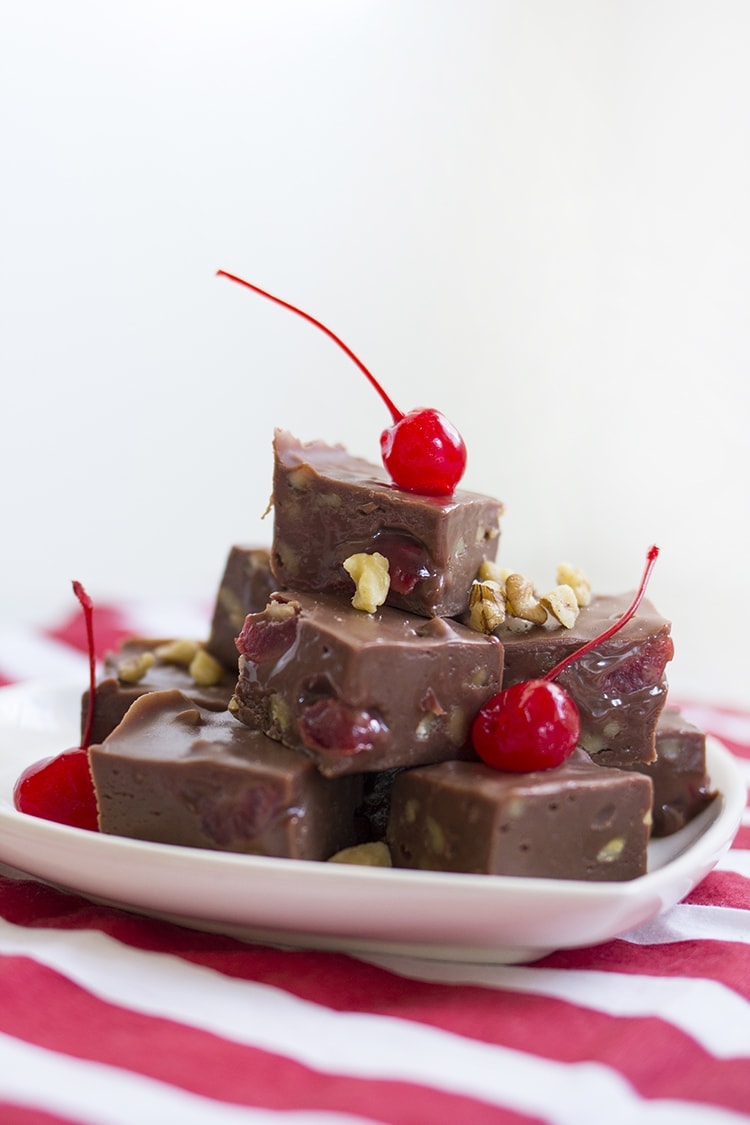 Whiskey Cherry Nut Fudge
Not to knock chocolate chip cookies or cinnamon rolls but this Whiskey Cherry Nut Fudge is like, really, really good.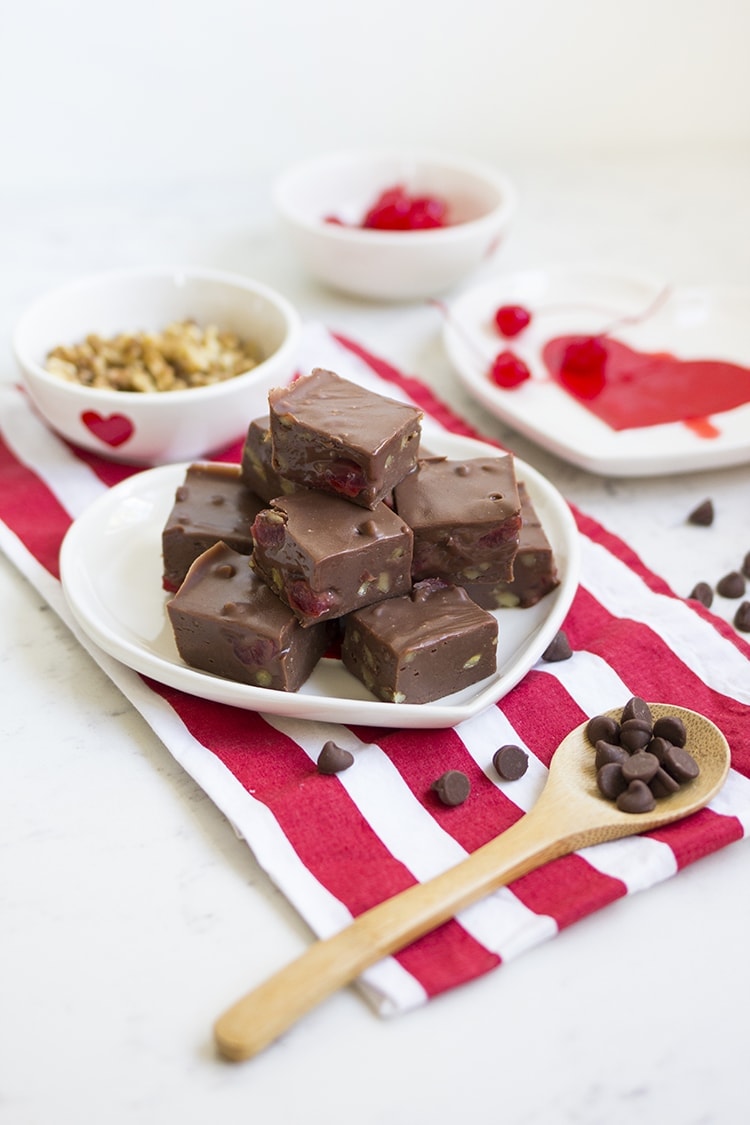 Ever since I made this easy fudge for Christmas, I've been on a fudge making kick! It's just too easy to have homemade fudge in pretty much no time at all and the mix in options are endless.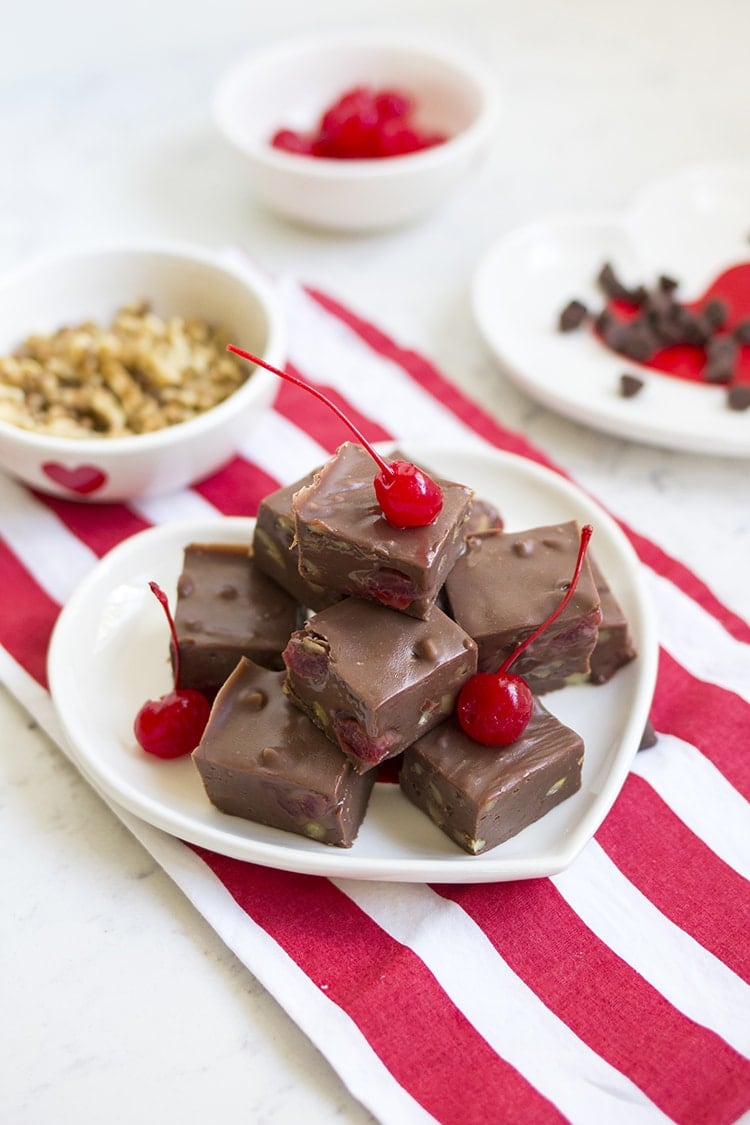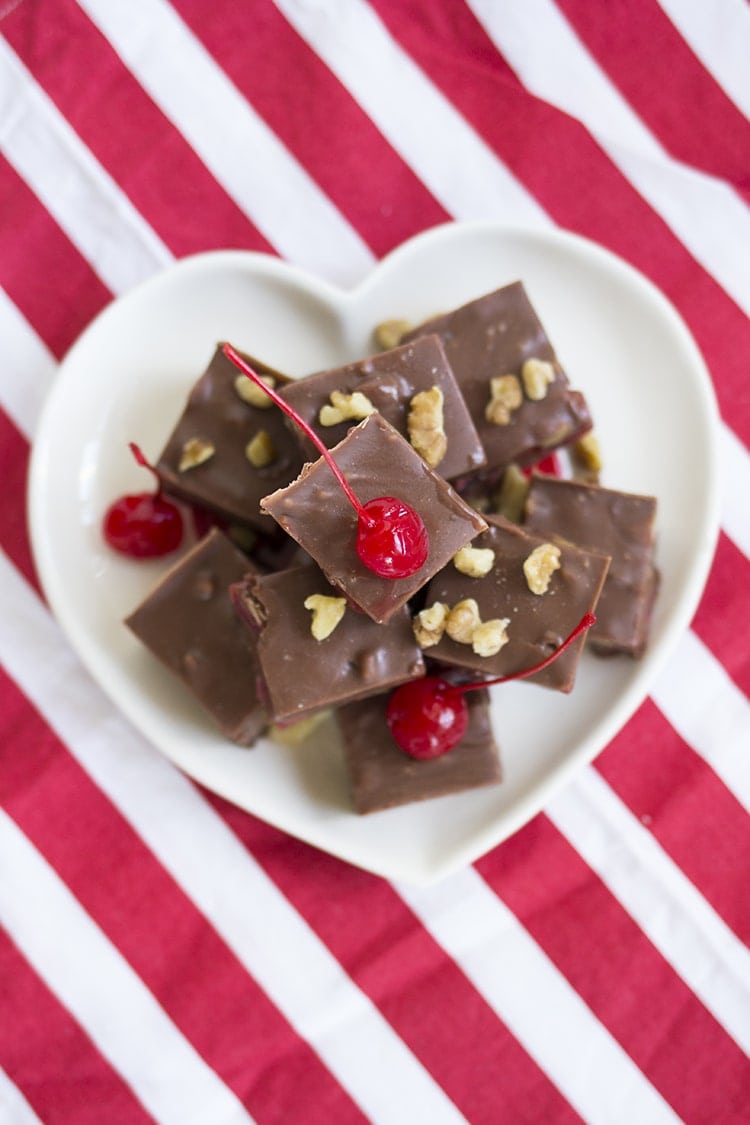 So, with Valentine's Day this weekend, a boozy sweetheart fudge was on my mind. Of course my sweetheart isn't exactly a fan but it's ok, I'll be making him a big batch of cinnamon rolls and chocolate chip cookies. The fudge, well let's just say, it's for me.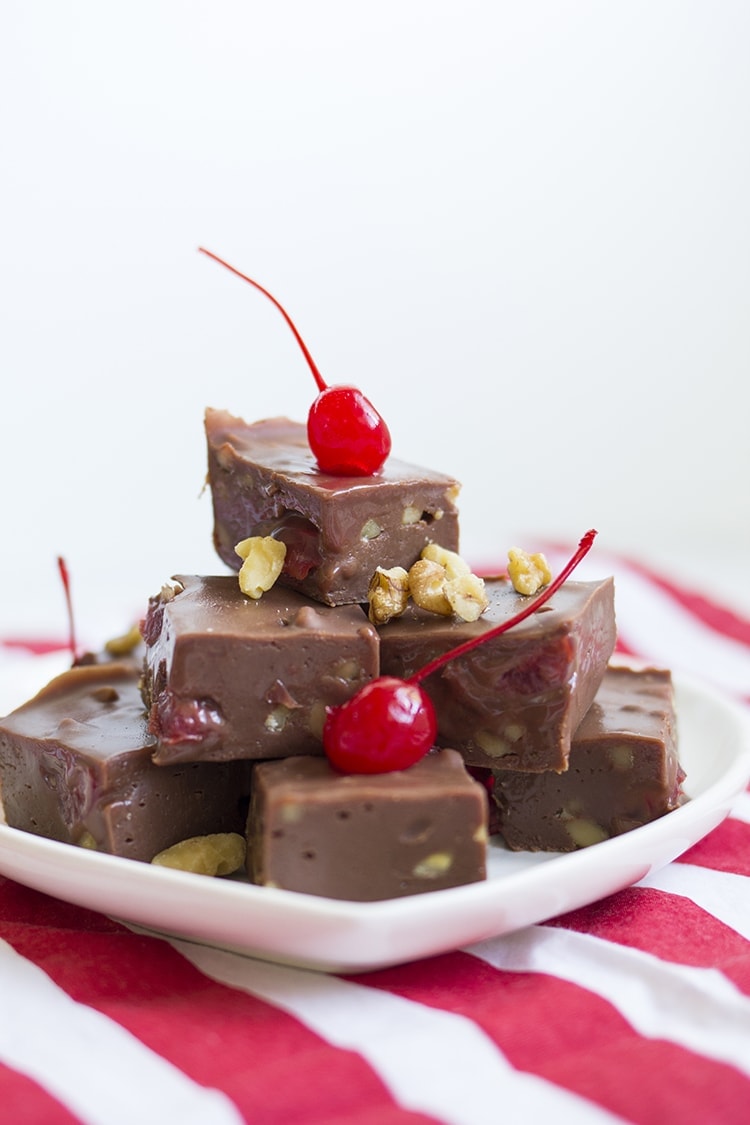 More Boozy Chocolate Recipes & Fudge: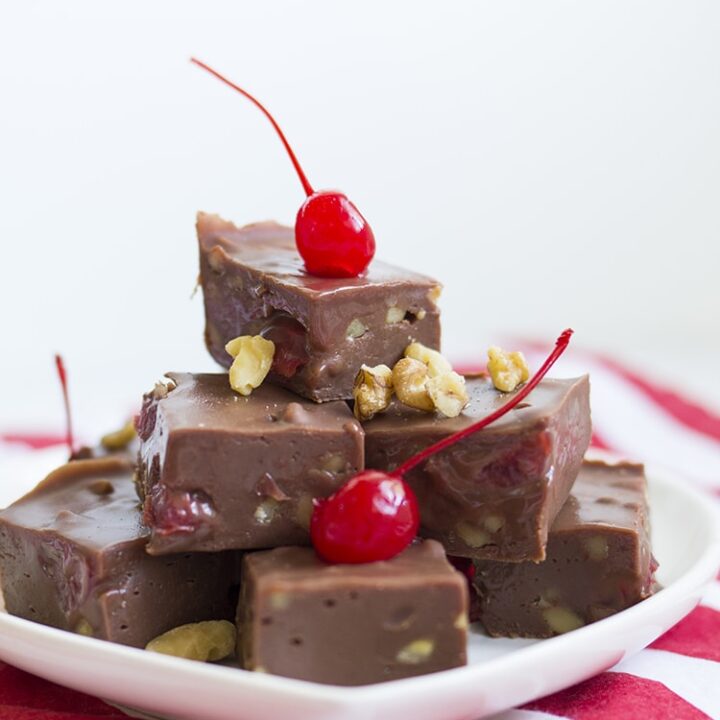 Whiskey Cherry Nut Fudge
Milk chocolate fudge with whiskey soaked cherries and
walnuts.
Ingredients
2 cups (12 oz pkg.) milk chocolate chips
1 can (14 oz) sweetened condensed milk
1 cup chopped walnuts
½ cup maraschino cherries halved
¼ cup whiskey
Instructions
In a bowl, soak cherry halves in whiskey for 30 minutes or
up to 2 hours. After soaking drain cherries and allow to dry out on paper towels patting dry. *make sure cherries are as dry as possible. Extra liquid will make fudge difficult to cut later.
Line a loaf pan with aluminum foil or parchment paper and
set aside.
In a heavy-duty sauce pan combine chocolate chips and
condensed milk.
Melt over the lowest heat possible stirring constantly.
When chocolate and milk are completely melted and smooth,
remove from heat and immediately stir in nuts and whiskey cherries.
Spread evenly into prepared pan and refrigerate 2 hours or
overnight.
Lift foil out of the pan and remove from fudge.
Cut fudge into squares and serve.


Notes
*If the fudge is a bit sticky or wet, return cut pieces to the refrigerator to chill before serving. This will help dry out the fudge enough to handle.