Young Living Essential Oils, why do I use them?
Hi Friends, let me take a moment to tell you about why I got started using Young Living essential oils and how they have benefited my family. First of all, if you've followed my blog for a while now you might remember that I've posted homemade body scrubs and other skincare products using essential oils here on Freutcake for years! I've always loved the aromatherapy properties of essential oils but never knew how they could truly support us in so many ways as well as how important it is to find a brand of essential oils that is organic, pure and high quality...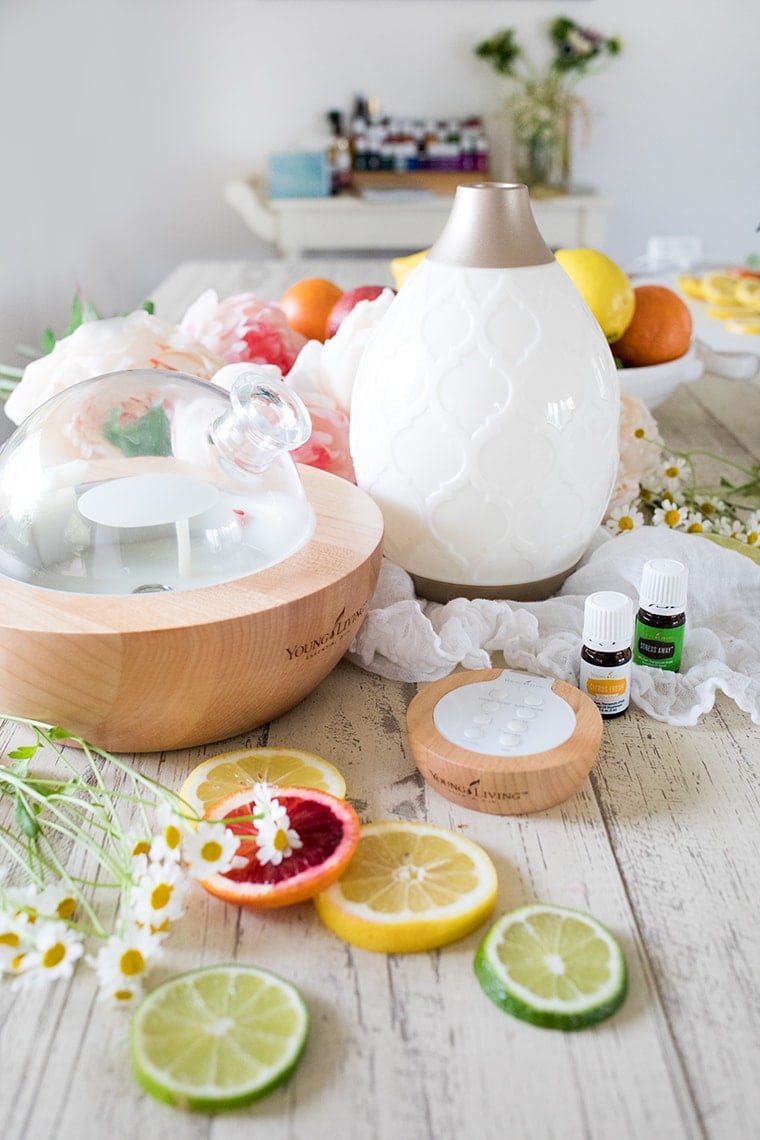 Young Living Essential Oils
Young Living Essential Oils are BEYOND organic. Did you know that to be certified organic by the USDA you only need to have 7 years of organic practices on your soil? Young Living has an unmatched Seed to Seal process to guarantee the purity and potency of every oil. Each batch of oils is rigorously tested in house for therapeutic viability and they are so confident in their products that you can actually visit the farms and participate in the harvest and distillation process.
For years I purchased store bought essential oils not paying any attention to the purity. Now, as a mother of toddler aged twins, I'm far more focused on what goes into my products and what I put on my children. Young Living hits all of the marks for me and helps me with immune support, sleep support, emotional support and so much more!
How to Use Essential Oils
First of all you can benefit from Young Living Essential Oils in 3 Ways:
1. Aromatically
2. Topically
3. Internally- we have a line of Vitality oils that meets FDA standards as GRAS (Generally regarded as safe for consumption.)
* When you sign up with me I will guide you through all three ways to use your oils from diffuser blends, to roller blends, and so much more!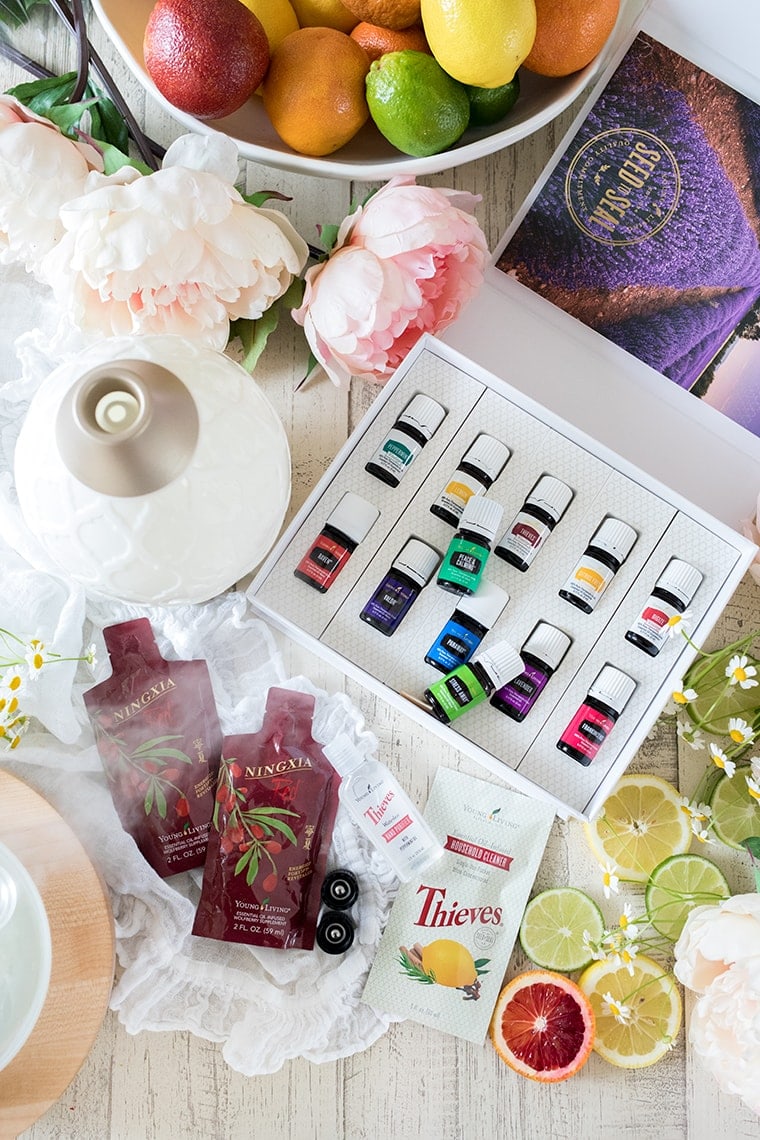 Sleep Support For My Twins
One of the main reasons I really got started diffusing and applying oils topically was to help support the twin's sleep. They have always struggled sleeping through the night soundly and I feel like I've tried everything. I actually plan to write a post all about essential oils for sleep because this has become such a huge game changer for us! It helps them wind down, and settle into a sounder sleep. All the mamas say, hallelujah! It's also helped me! I'm obsessed with my Tranquil roller before bed and my sleep blend in the diffuser.
How to get started with Essential Oils
Ok, Leah that all sounds great so how do I get my hands on these oils? Ok! So, ORDER YOUR PREMIUM STARTER KIT HERE and make sure the number 17624107 appears in both the "Enroller" and "Sponsor ID" fields.
Sign up as a MEMBER- however this does not mean you have to sell oils, it just means you are getting a starter kit and will receive 24% off retail prices on all of your orders going forward.
When you sign up, you will get invited to our private facebook group, a place to learn everything you need to know about our amazing products and you will be plugged into the most amazing community that can guide you on your oils journey.
If you are interested in the business side of Young Living, we have an amazing team that can help you earn additional income for you family or meet whatever personal goals you have!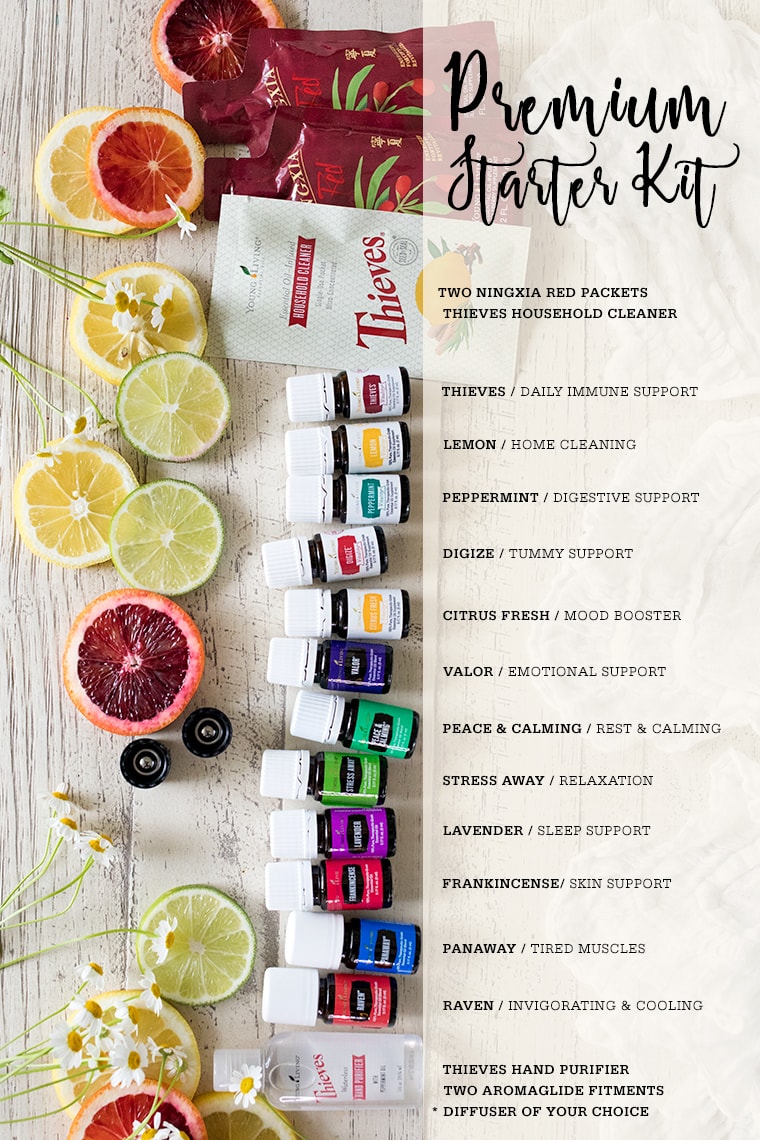 Two ways to purchase Young Living Oils
Member (Wholesale Customer)- recommended
No renewal fee. Simply purchase a minimum of $50pv of product per year and your account stays active.
No order minimum – order whenever you like, as often as you like at 24% off retail prices.
Although Young Living calls their wholesale customers "Distributors" this does NOT mean that you are signing up to sell oils and there is absolutely no pressure to do so.
Member number to share with friends; if they order using your member number, you'll receive compensation (but, again, enrolling as a "Distributor" does NOT mean that you have to share oils with anyone.
No starter kit required. Order products whenever you like but pay full price.
Both of these options are amazing because it makes it all about the oils without any pressure whatsoever to sell. However, I still recommend you enroll as a "Wholesale" customer even if you never plan to sell. The Starter Kit investment is very quickly made back with the savings off of retail pricing.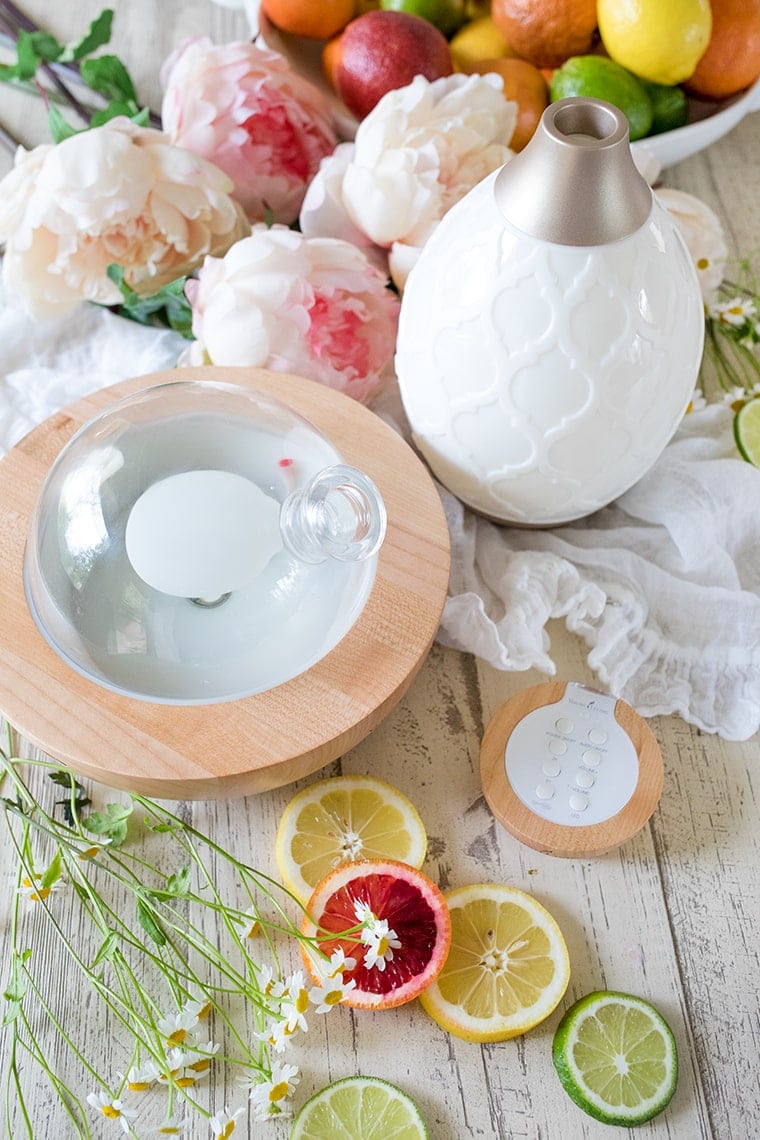 Choose Your Diffuser
When you check out you will get the choice of diffuser with your starter kit. I recommend starting with the FREE Desert Mist Diffuser. It's beautiful and very functional. However if you want to upgrade, the glass and wood Aria is gorgeous if you are willing to invest in a higher end diffuser. I have both and use them both! I have the Aria in my living room and a Desert Mist in both the twin's bedroom and my bedroom. You can never have too many diffusers.
Essential Rewards Enrollment
Check YES! When checking out with your starter kit, I highly recommend you enroll in the essential rewards program! You can earn points back to use for free oils and products with every purchase. You can cancel ANY TIME and without any penalty but every month you get free product for your orders so I highly recommend signing up with your starter kit and deciding if you would like to keep ER after your first shipment.
When you sign up, it will ask you to schedule your first Essential Rewards order. If you want to customize your next order see below for instructions! I strongly recommend this! You get 10-20% back in points each month, you can purchase products that you would be buying anyways (shampoo, vitamins, toothpaste) while hitting that 100 PV (Product value - typically one point per one dollar) to get commissions, get discounted shipping and more! You do NOT have to sign up with a package, you can tailor it to meet your needs. This is the only way to make commissions if you are interested in building a business. Plus you can cancel anytime.
Just go into Essential Rewards.
- Click, continue to autoship
- Click EDIT
- Click add product
- Click save
If you have any questions about oils or the sign up process, please contact me at [email protected] and I would love to help walk you through it! I am excited to see you start your oil journey.
Sincerely,
Leah
Disclaimer: Any suggestions made on this blog are very specific to Young Living essential oils and should not be used with oils from another source. Statements made on this website about Young Living Essential Oils have not been evaluated by the FDA. These products and information are not intended to diagnose, treat, cure or prevent any disease. Anyone suffering from disease or injury should consult with a physician. If you are currently on medication, please DO NOT STOP.
Creative Ways To Use Essential Oils: Calming Essential Oil Crayons & Essential Oil Infused Playdough