You and your little ones won't be able to keep your hands, or noses off of this glittery scented playdough recipe! We made it for Valentine's Day but it's perfect year round with any of your favorite colors and scents.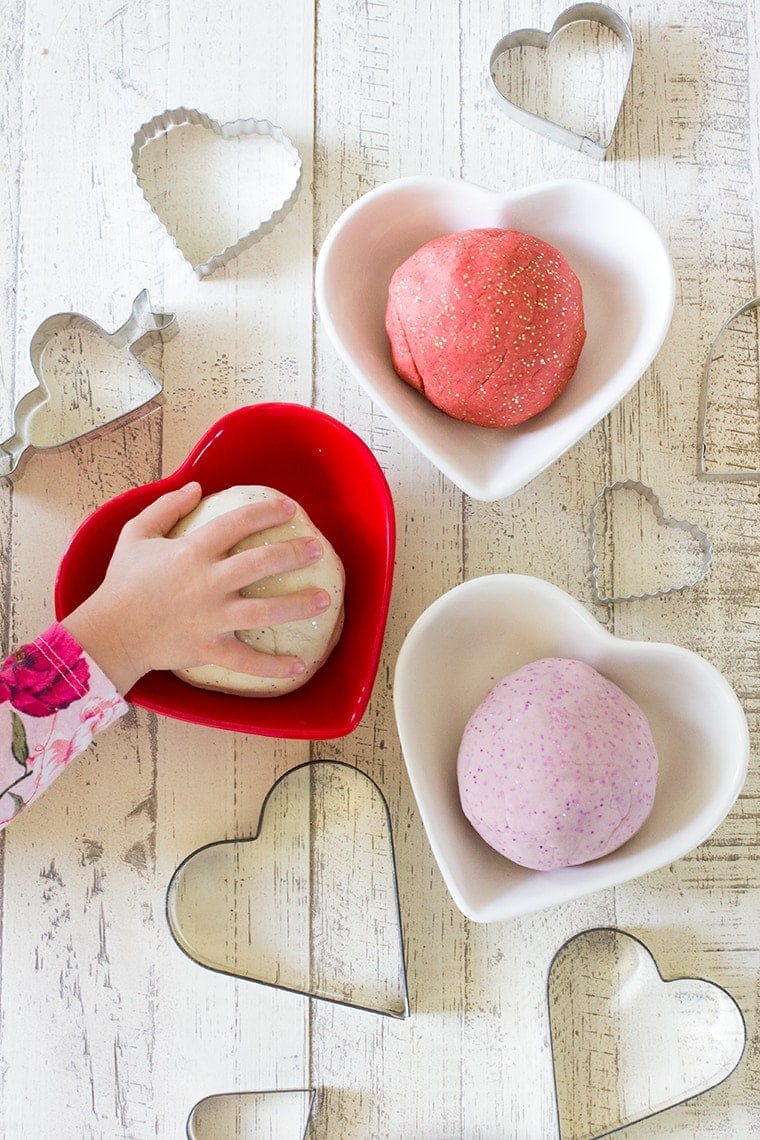 Scented Playdough Recipe
The twins and I made Scented Play dough it was the most deliciously and smooth play dough ever. We chose red, white and lavender (for Valentine's Day) and scented them accordingly.
For the red we added peppermint essential oil, for the white we added vanilla extract which made it smell like sugar cookie dough, and for the lavender we added a few drops of lavender essential oils. The resulting dough smells better than any store bought play dough plus it was fun to make!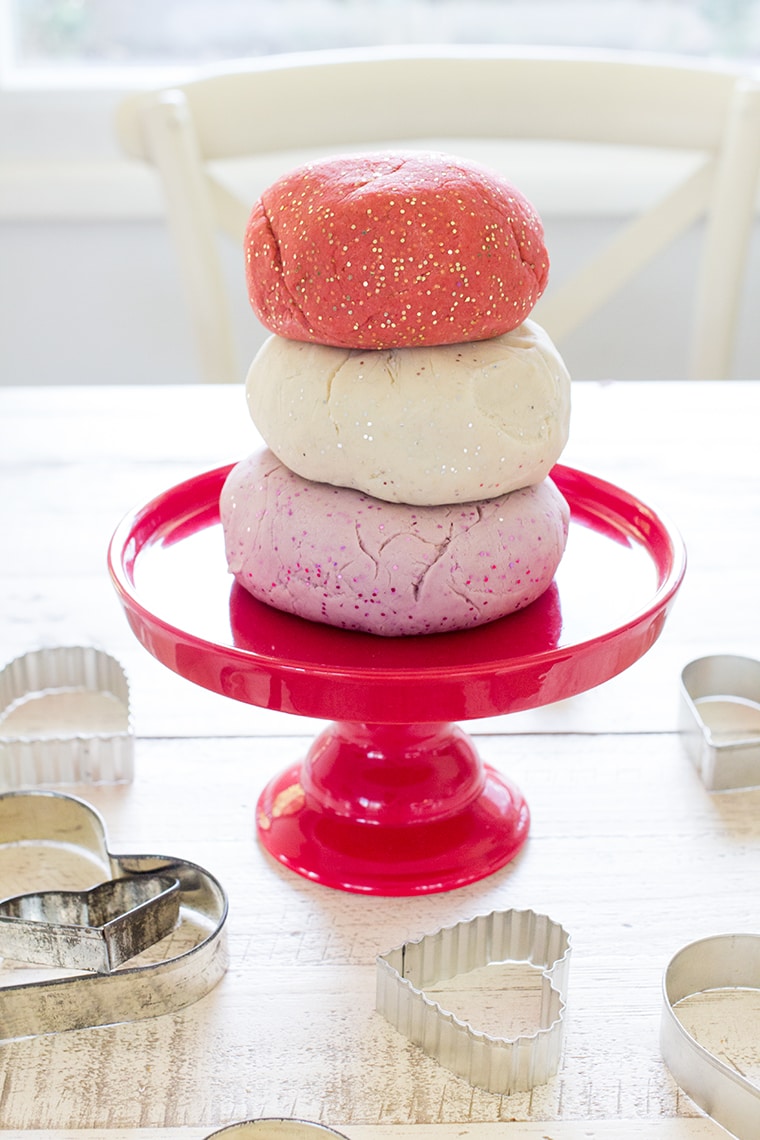 Homemade Playdough
The beauty of making homemade playdough is that there is no exact recipe or formula to it. A little more flour, a little less water, you can be the judge and make your playdough as stiff or soft as you like. Plus the colors are endless! Grab a box of food coloring, a few colors of chunky glitter and your essential oils and go to town mixing and matching colors and scents.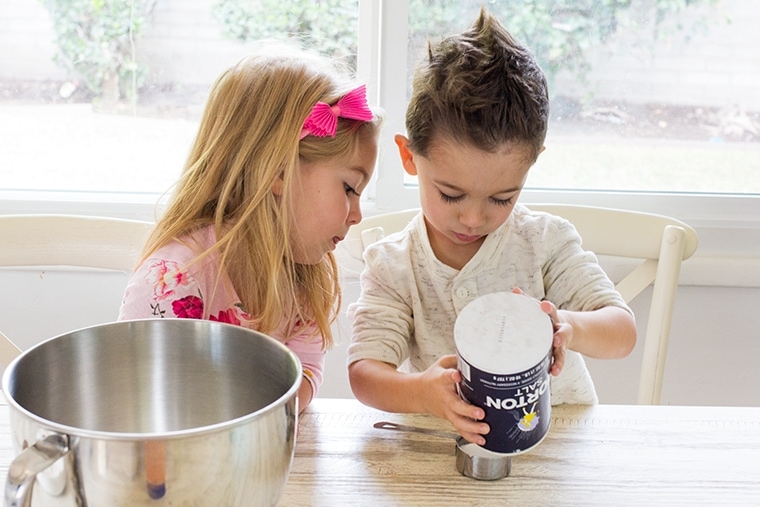 How to Make Homemade Playdough
Here's how to make homemade playdough. Start by adding all of your ingredients (aside from the boiling water) to the bowl of an electric mixer fitted with the dough hook. Of course you could do all of this by hand with a wooden spoon and lots of elbow grease but it's so much easier with a mixer!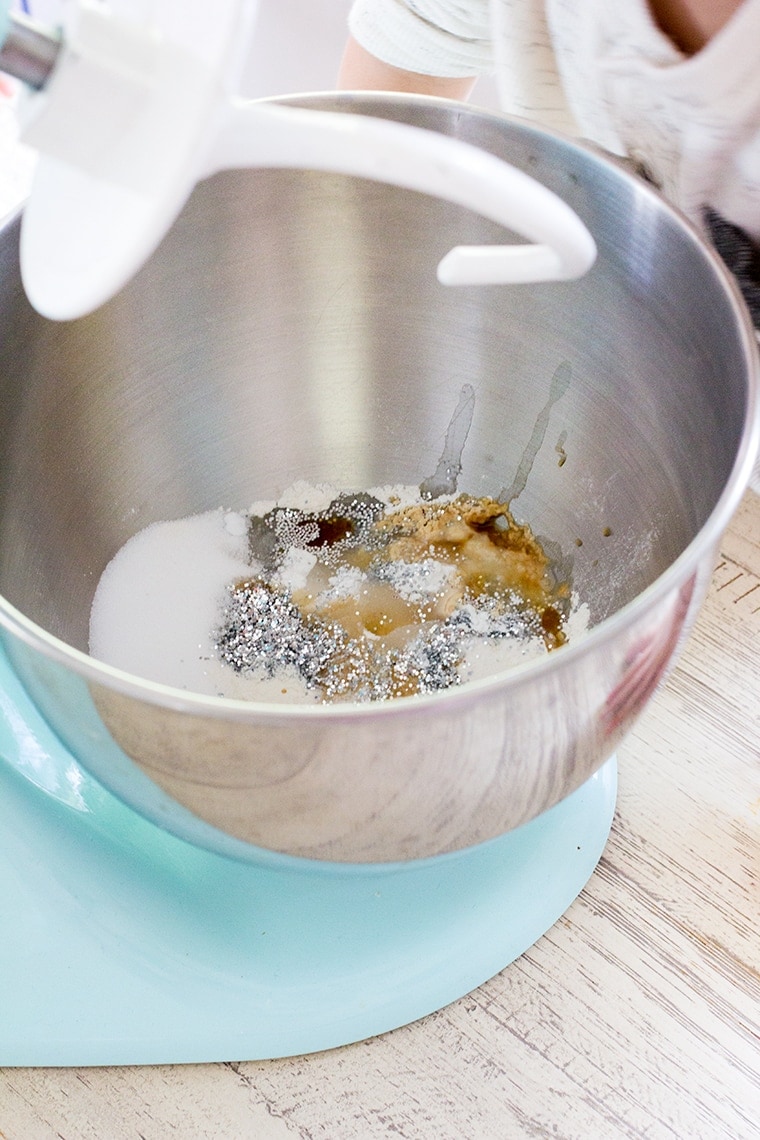 Mix the ingredients until combined, scrape down the sides of the bowl and then slowly add in the boiling water. Continue to mix while adding in the water until the dough comes together and pulls away from the sides of the bowl. Here's where improvisation comes in.
You may need more flour if the dough looks too wet or more water if it's too dry! For example, if you add in a ton of glitter, your dough may look dry. If you add in lots of food coloring to achieve a deep color, you might need more flour. Playdough is super forgiving.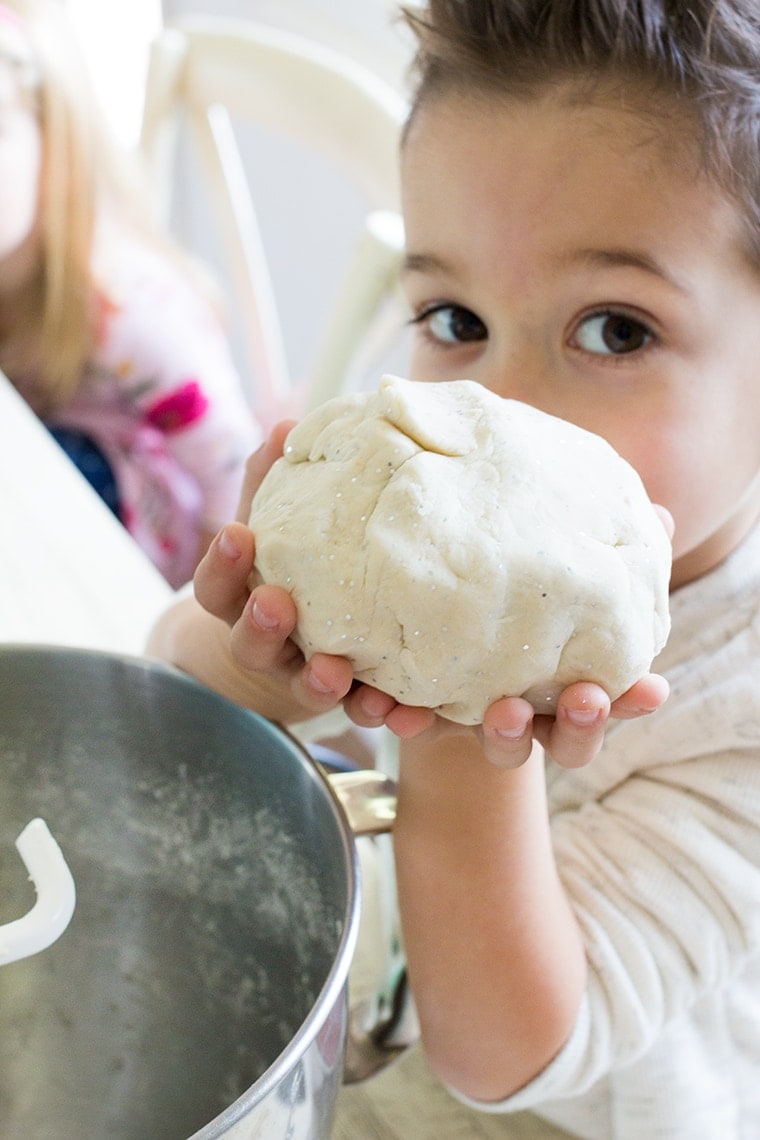 Once the dough is soft and pliable but also pulling away from the sides of the bowl, it's ready! Knead a few times, take a sniff and your Playdough is ready to enjoy!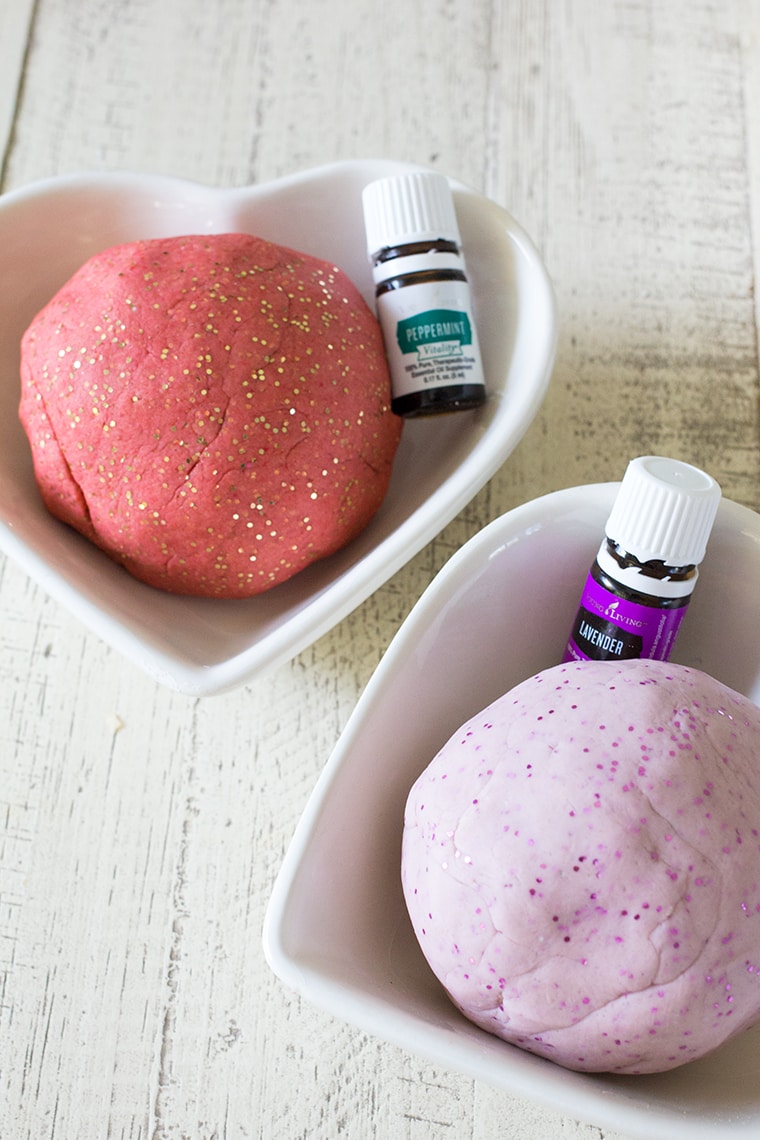 Essential Oil Playdough
The idea of adding essential oils to our playdough came from my friend Sara who got me started on Young Living essential oils. I though it was genius to add pure essential oils to playdough because not only does it provide a beautiful scent but added benefits as well! If you also love essential oils you might like to try making my Calming Essential Oil Crayons.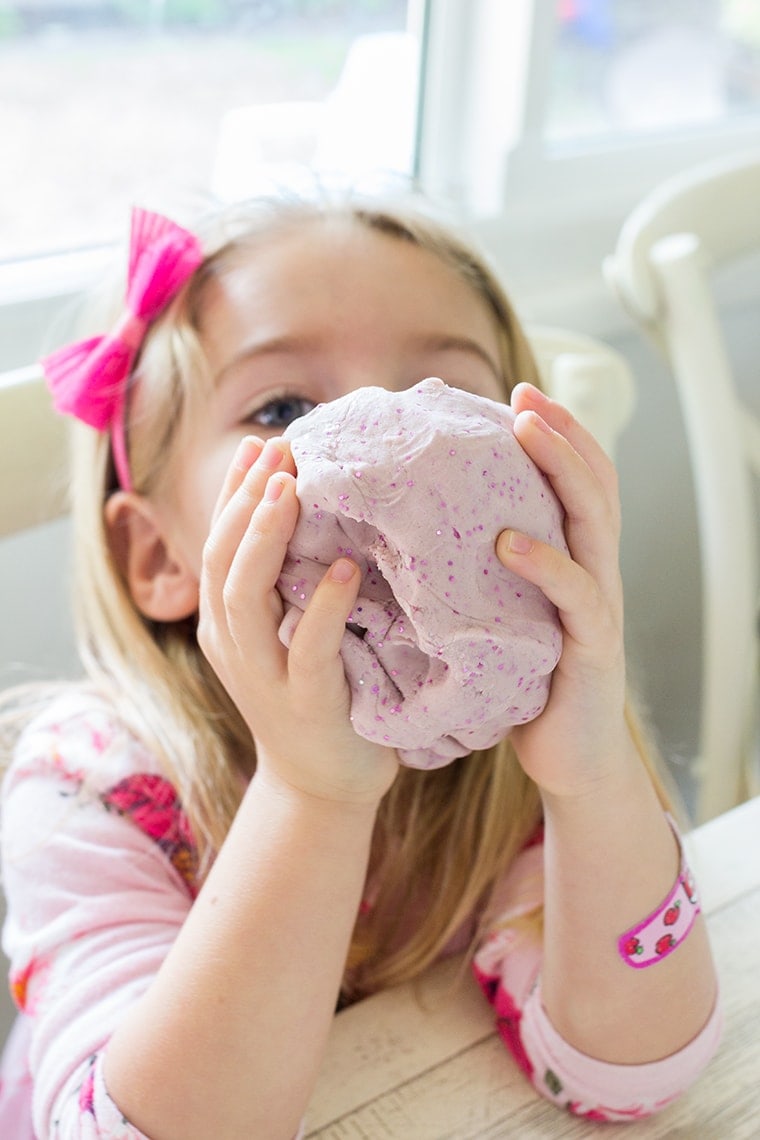 How Much Food Coloring & Oils To Add:
Millie especially loved the lavender scented playdough with the purple glitter. For this dough we added 4 drops of red food coloring and two drops of blue. You could of course make it more pigmented if you wish but we love the light lavender color.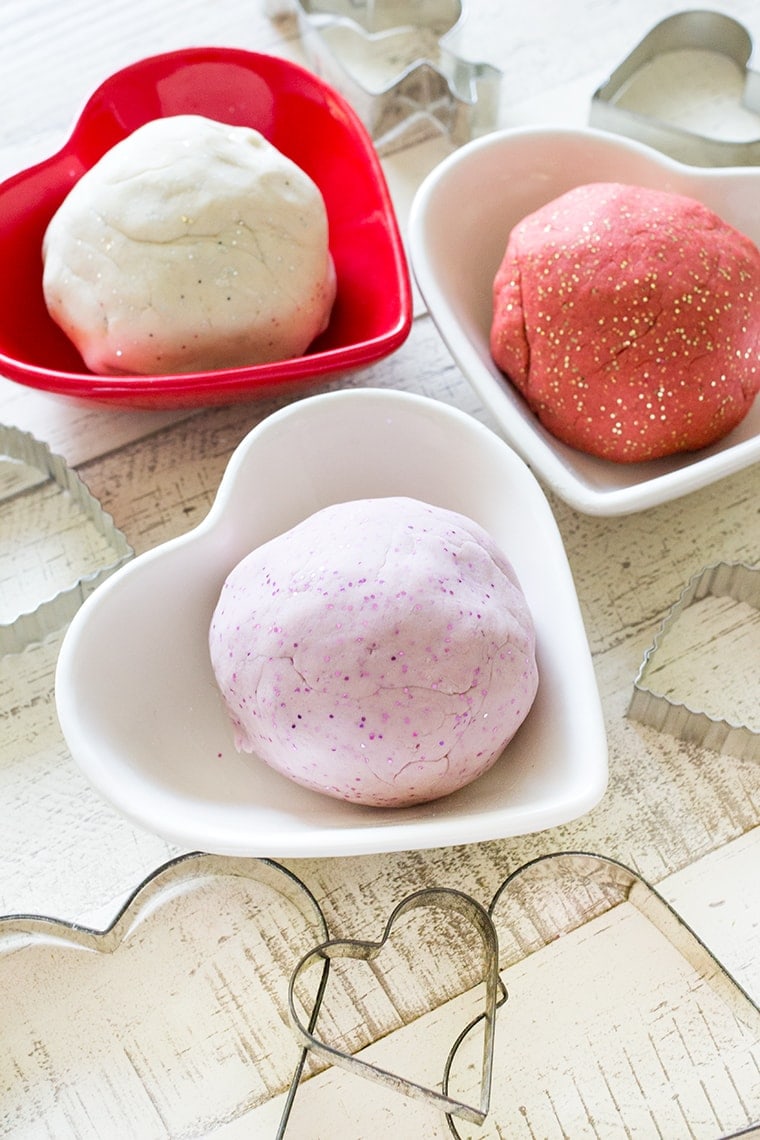 For the white "sugar cookie" scent we kept it simple with just 3 teaspoons of vanilla extract. For the red "peppermint" dough we added about 5 drops of Peppermint Essential oil. This was Jackson's favorite because it smells like mint ice cream, delish!
Try this easy Glittery Scented Playdough recipe with your little ones and enjoy the process as well as the final product. This dough is just as lovely to play with as it is to smell.
More Crafts for Kids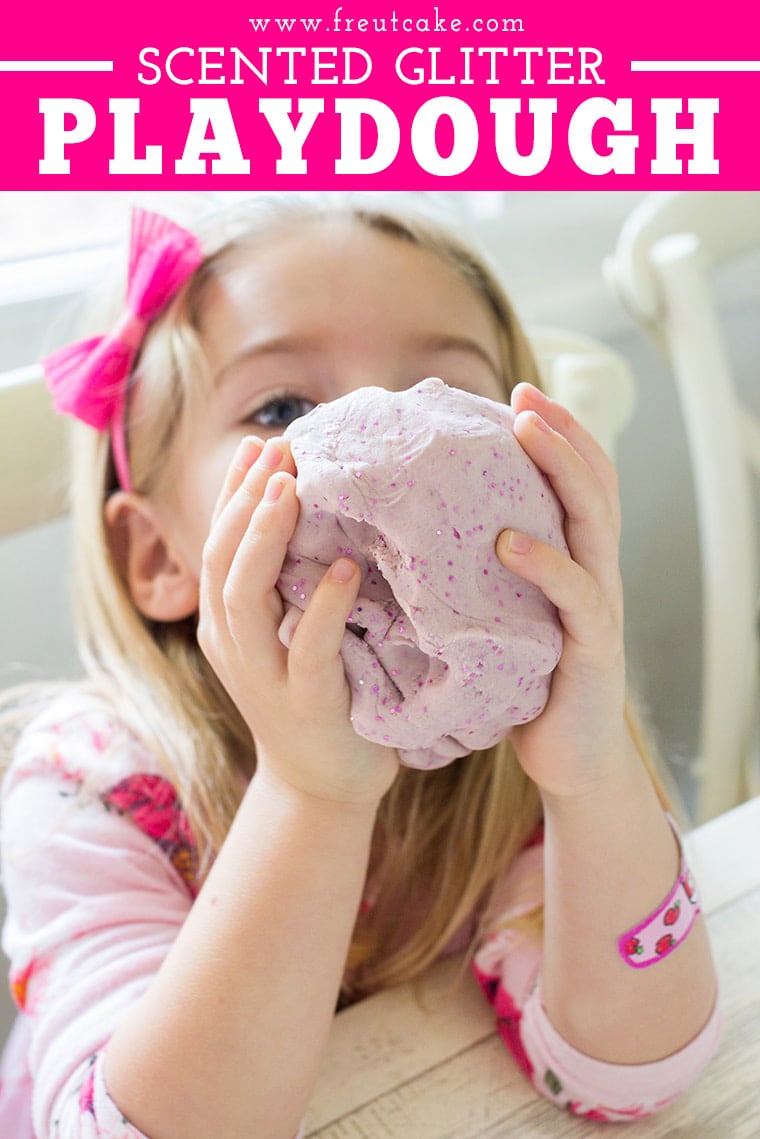 More Homemade Playdough Recipes: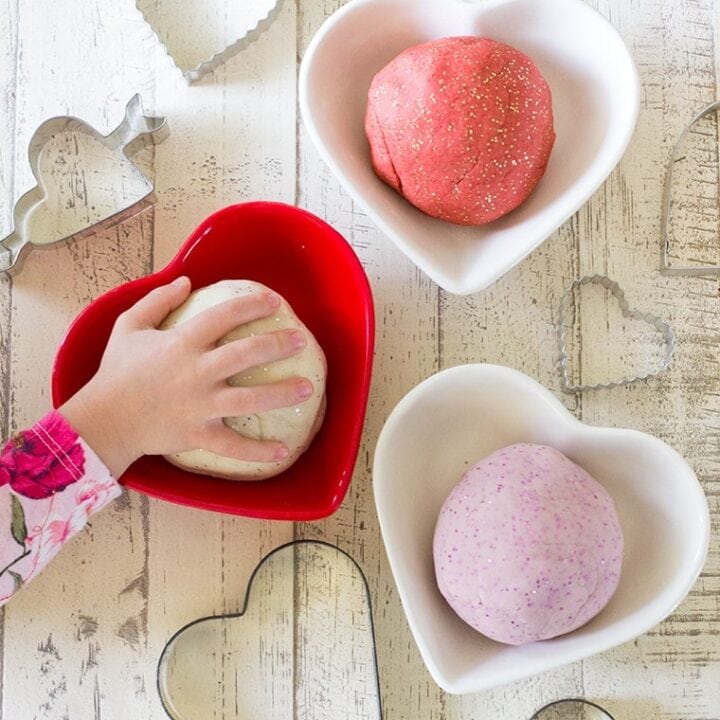 Valentines Day Scented Playdough
Ingredients
1 ¼ cups flour
¼ cup salt
1 teaspoon cream of tartar
1 Tablespoon vegetable oil
food coloring
chunky glitter
4-5 drops essential oils (for peppermint & lavender playdough)
3 teaspoon vanilla extract (for white sugar cookie playdough)
¾ cup boiling water
Instructions
In the bowl of an electric mixer fitted with the dough hook, mix together flour salt and cream of tartar.
Add in vegetable oil, food coloring glitter and desired essential oils or vanilla extract.
Add in food coloring if desired.
Stir together until combined.
Using the the mixer, begin mixing on low while adding in the boiling water until dough comes together and pulls away from the sides. If the texture is too wet add in a bit more flour, if it's too dry, add in more water and continue to mix.
Notes
Store playdough in a ziplock bag to keep it fresh. It will become more moist with time so don't worry if it seems a bit dry after playing with it.