A winter of what feels like endless rain calls for getting creative indoors and making lots of Calming Essential Oil Crayons.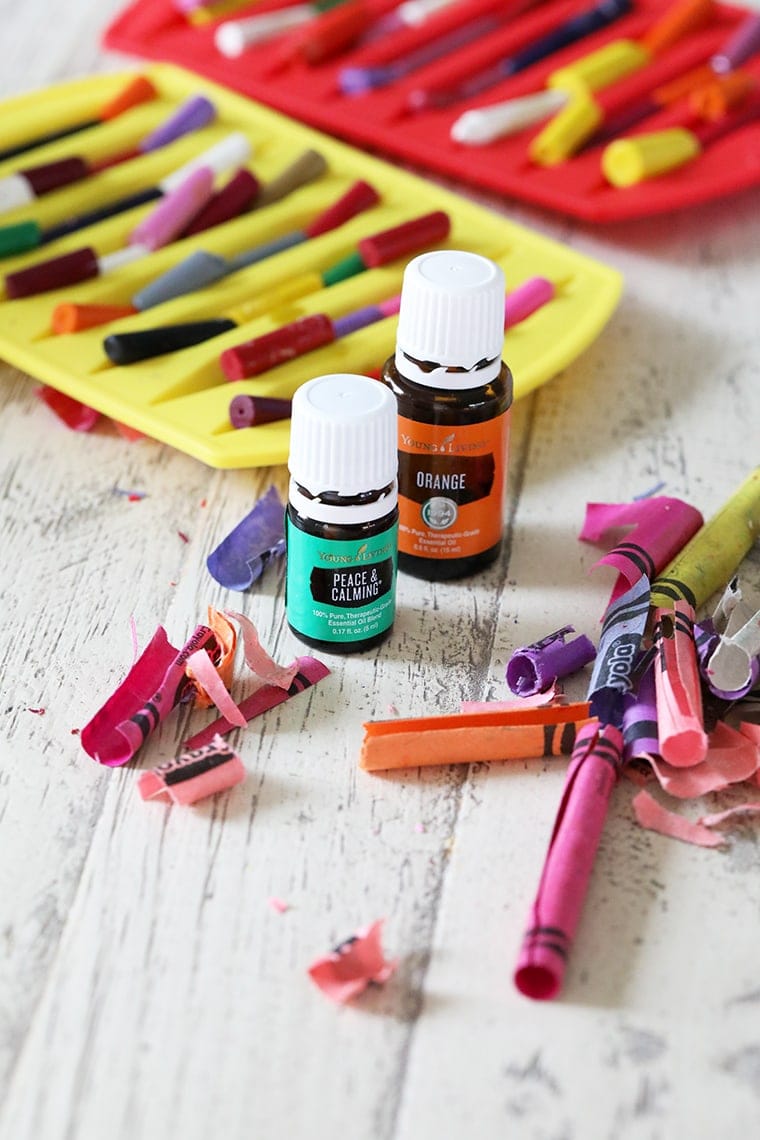 How to Make Calming Essential Oil Crayons
We all have one...a box of broken, half peeled, unused crayons. It comes with the territory when you have toddlers. So here's how to make calming essential oil crayons from a box of wasted Crayolas and a few good oils. First, find a crayon mold you like. I found this two pack on Amazon and the twins really liked the shape this made.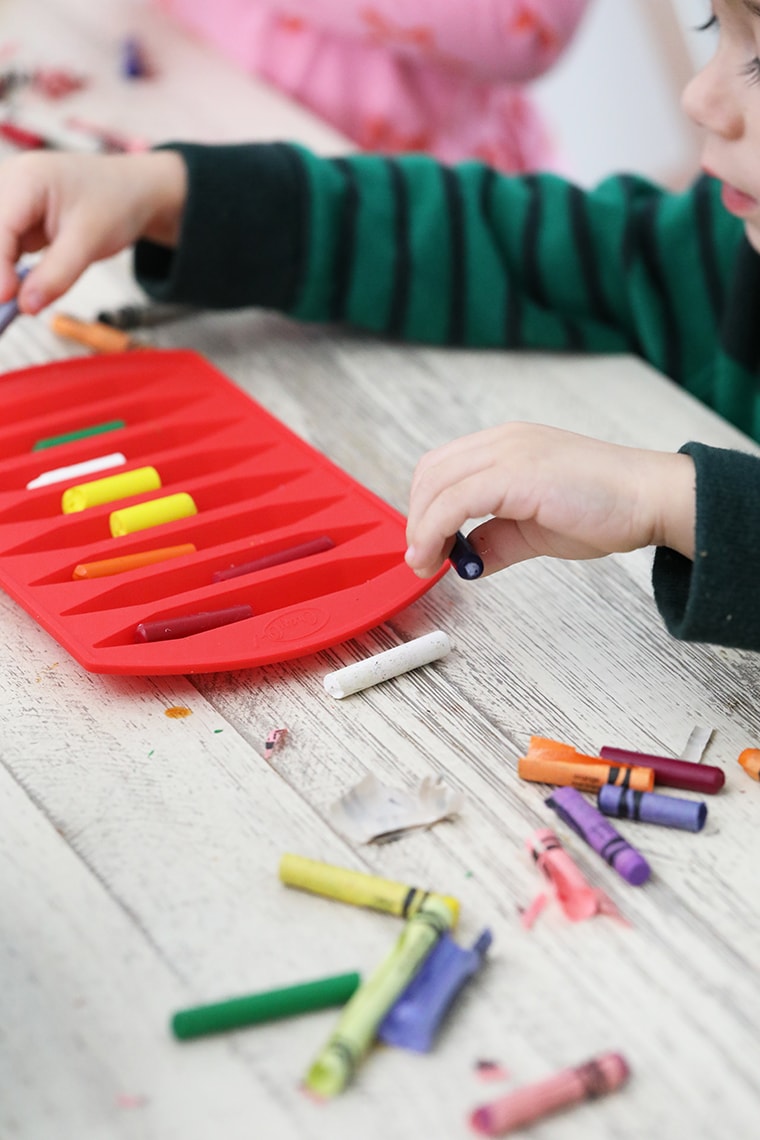 Next, set toddlers to work peeling crayons. This was literally the most fun part of the entire process for my twins as I always tell them not to peel the paper on their crayons. Go ahead, break em, peel em, have a blast! TIP: parents, you may want to use a small X-Acto knife to slice down the length of the crayon paper first before handing it off to be peeled. This will speed up the process significantly.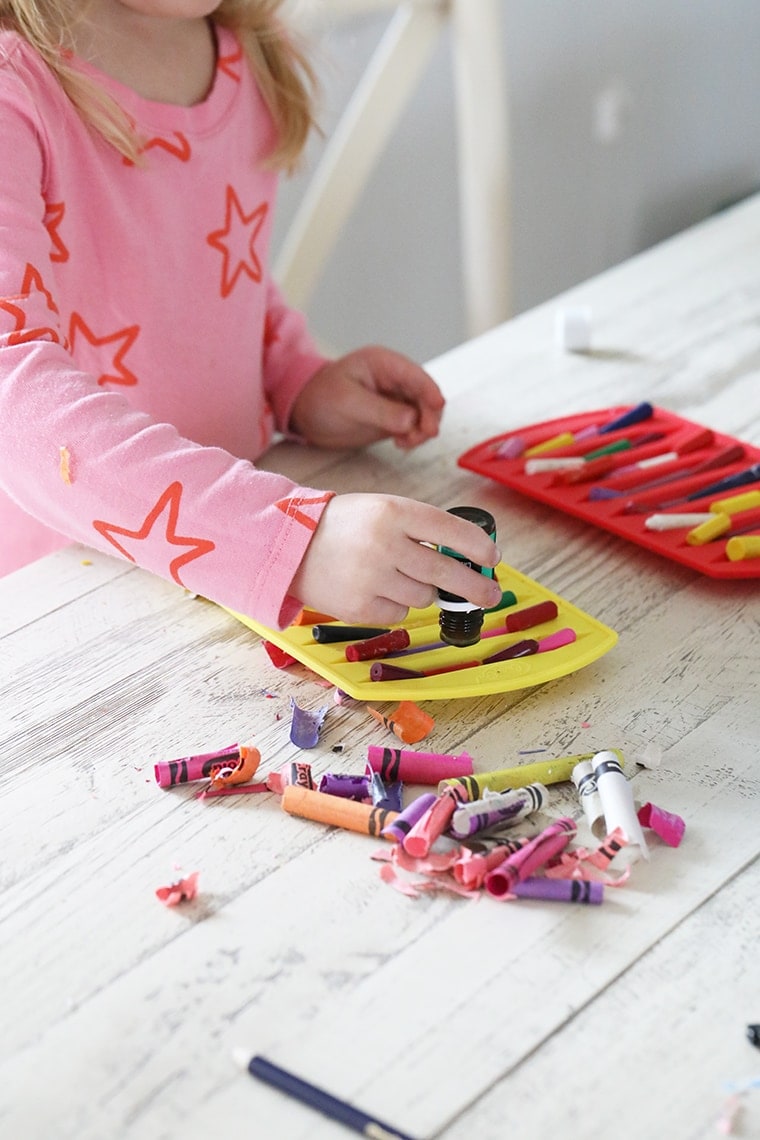 Next, fill molds with crayon pieces. Remember that these are going to melt together so choose colors that somewhat compliment each other. Pre-heat oven to 250 degrees in the meantime and line a small cookie sheet with aluminum foil.
Adding Essential Oils to Crayons
Next add one to two drops of Peace and Calming, Orange, or your favorite essential oil to your crayons. If you don't already have Peace and Calming, it's a lovely oil to diffuse after school to create a calm play environment! You can order it through me here.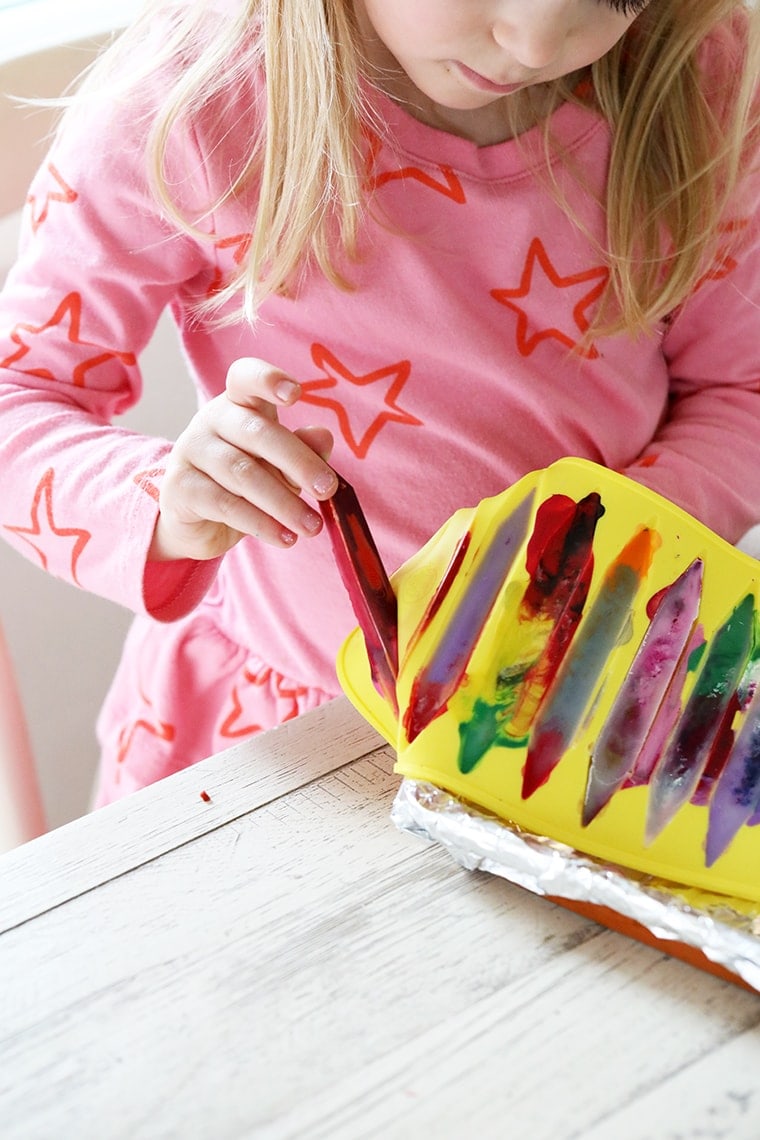 Place filled trays on your foiled lined baking sheet and melt in the oven for 20-30 minutes or until crayons are fully melted. Be very careful removing trays from the oven as the crayons will be completely liquid at this point and will spill easily.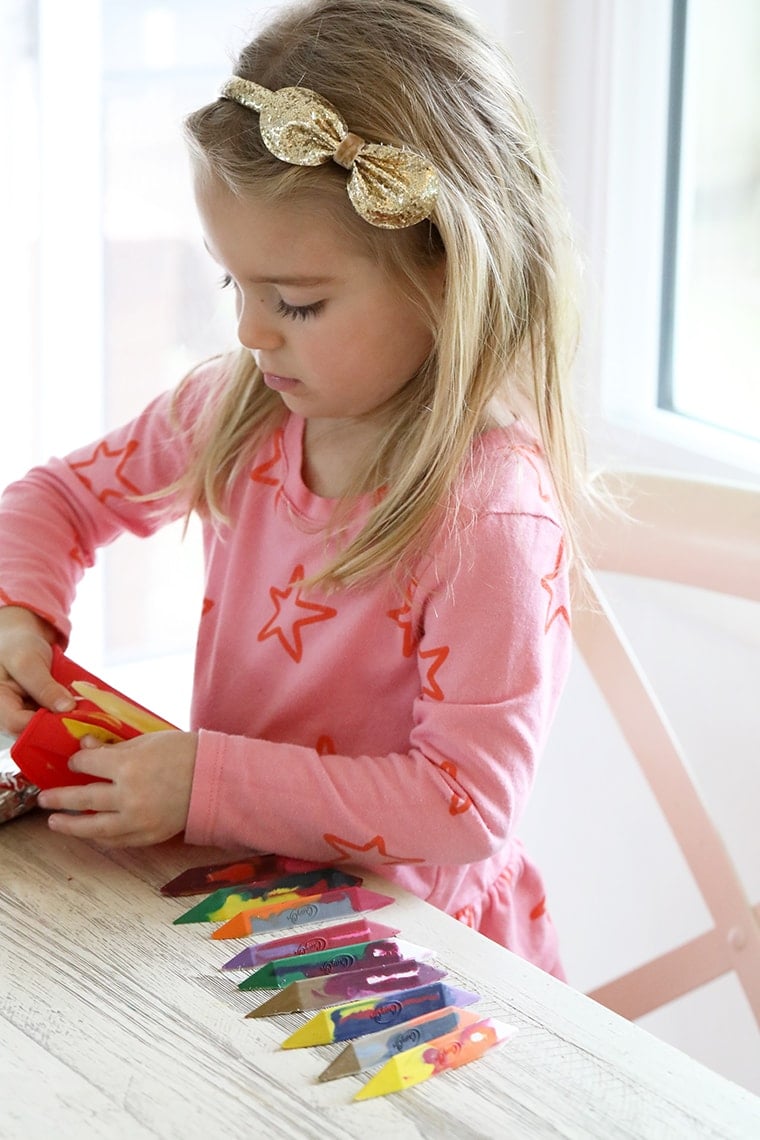 Allow crayons to cool slightly and then place your trays in the freezer to firm up completely! This should take about 30 minutes.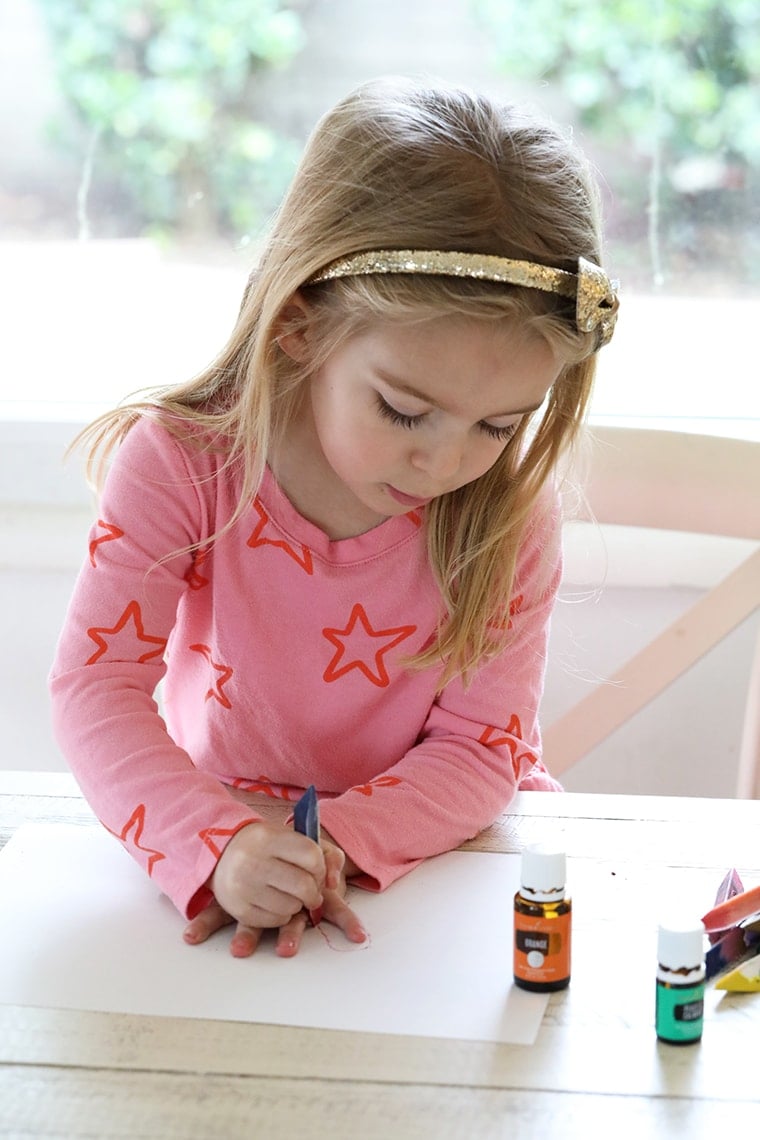 Let your little ones pull the crayons right out of the molds and get to coloring. The twins loved the shapes of these crayons as well as the smell! I loved that the process kept them busy and happy for a good hour or more.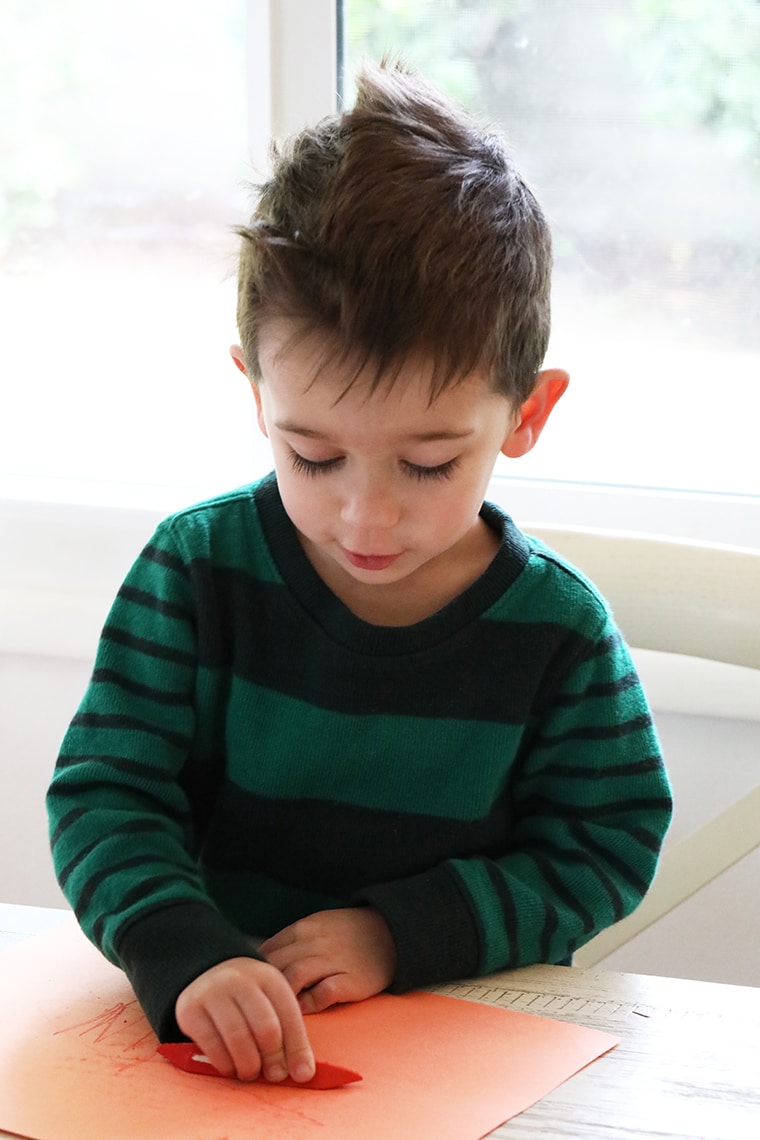 These crayons would also make adorable homemade gifts or even party favors! Looking for more ways to use essential oils with your kids, check out my post for Essential Oil Playdough!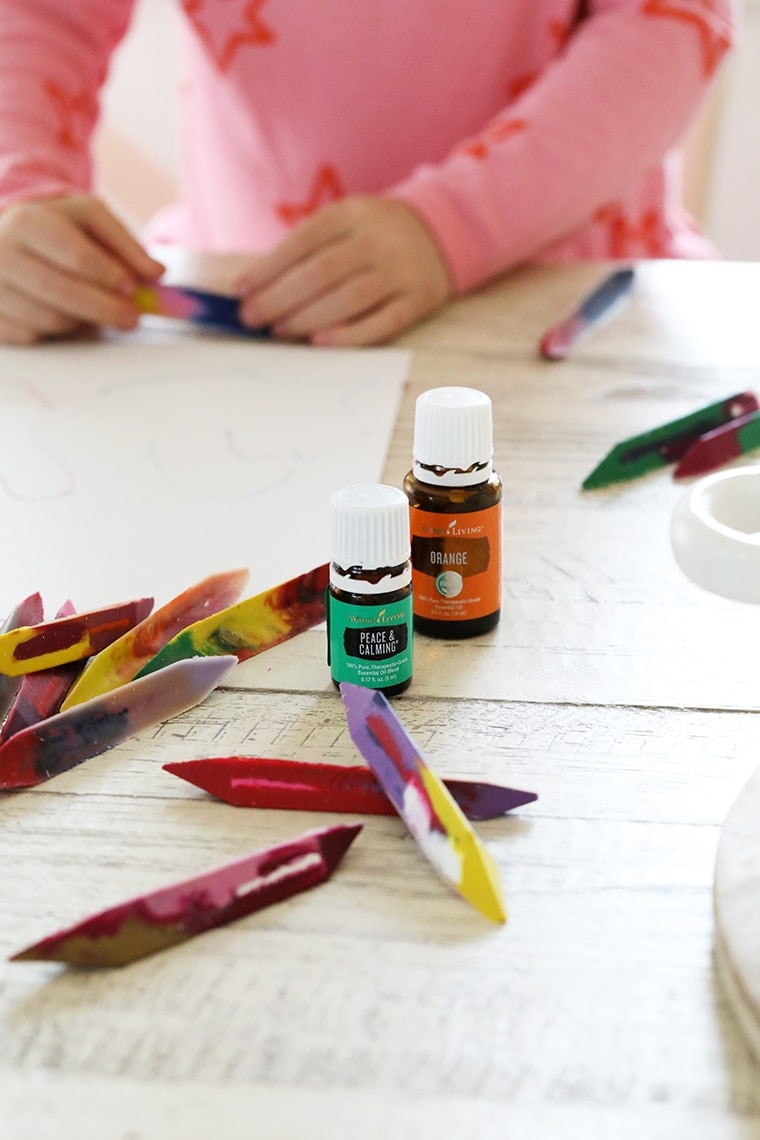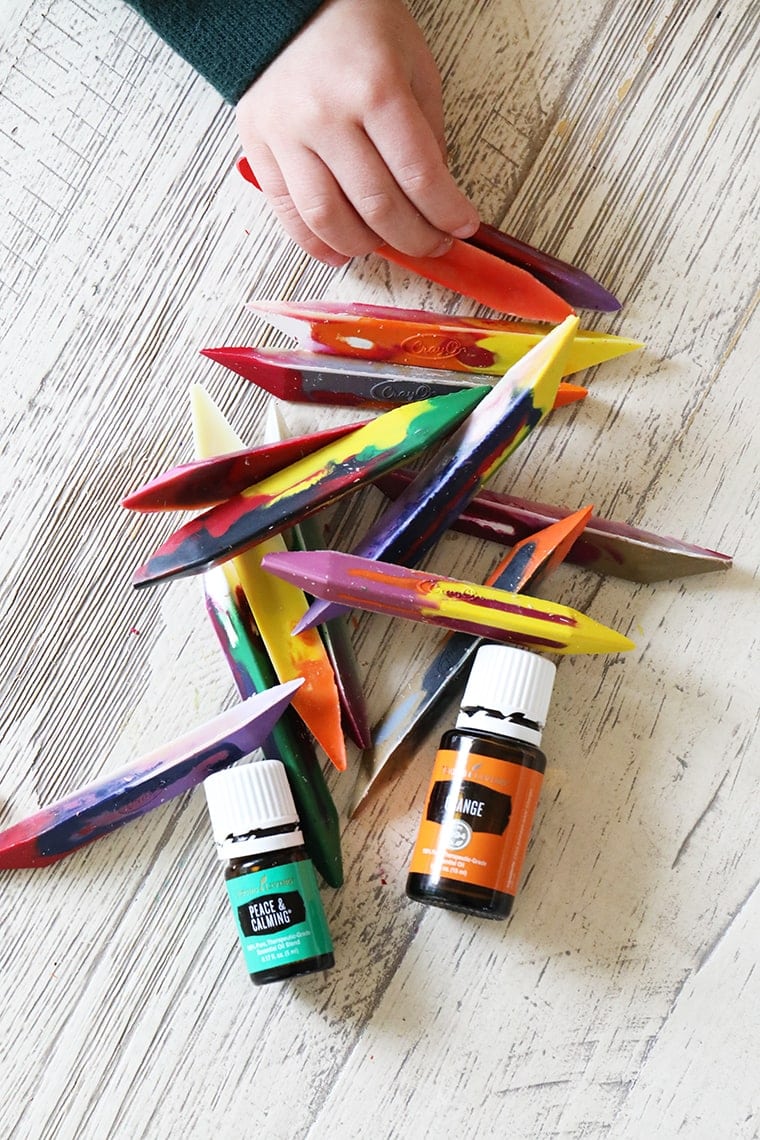 More Crafts for Kids