Post updated from six to ten Handmade Ornaments!
It's that time of the year to pull out the Christmas boxes and trim the tree with all the sparkly things. Whether you are looking for a handmade touch to add to your Christmas tree or looking to make ornaments for gifts, I have 10 Handmade Ornaments to share with you. Which is your favorite?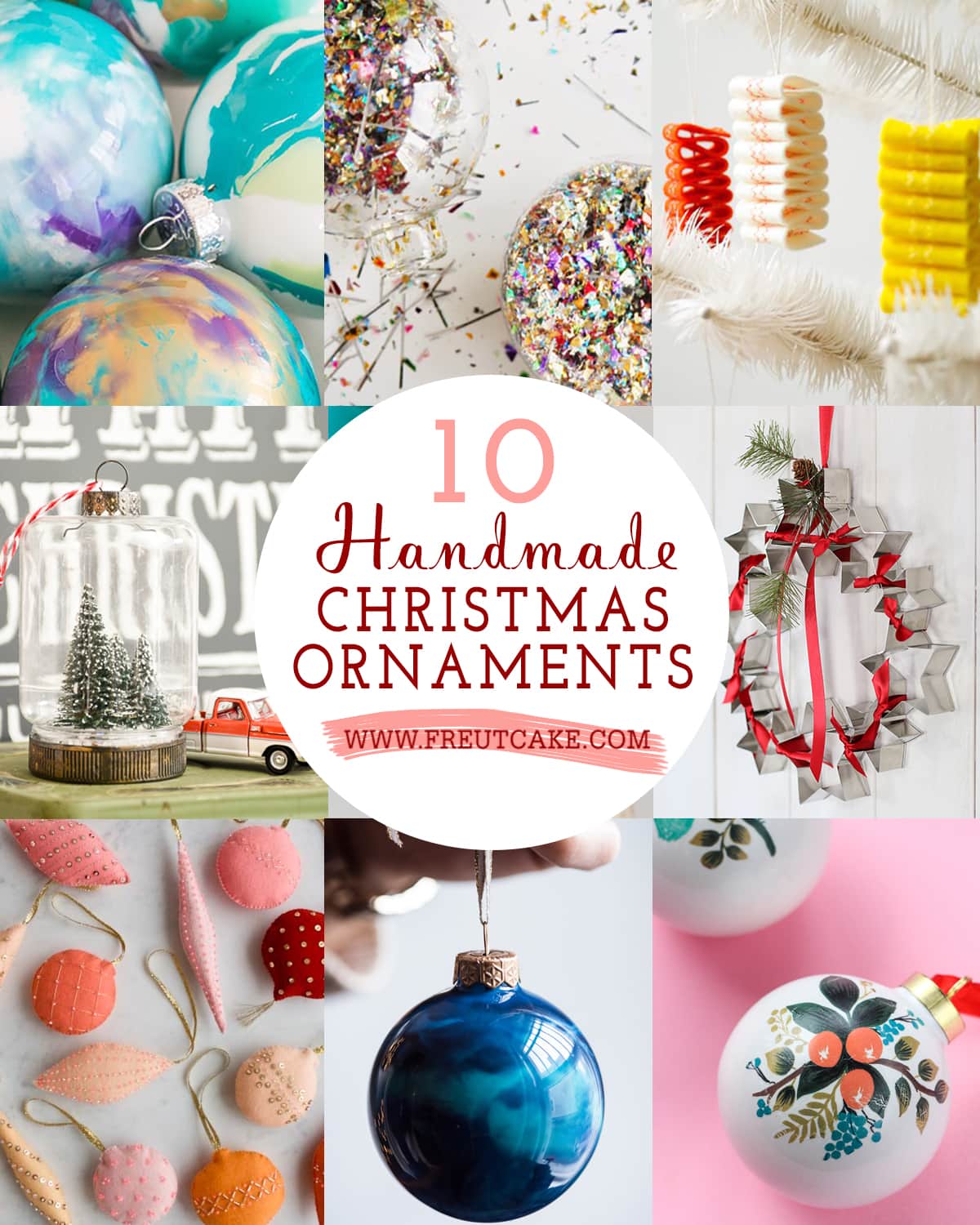 10 Handmade Ornaments to Make: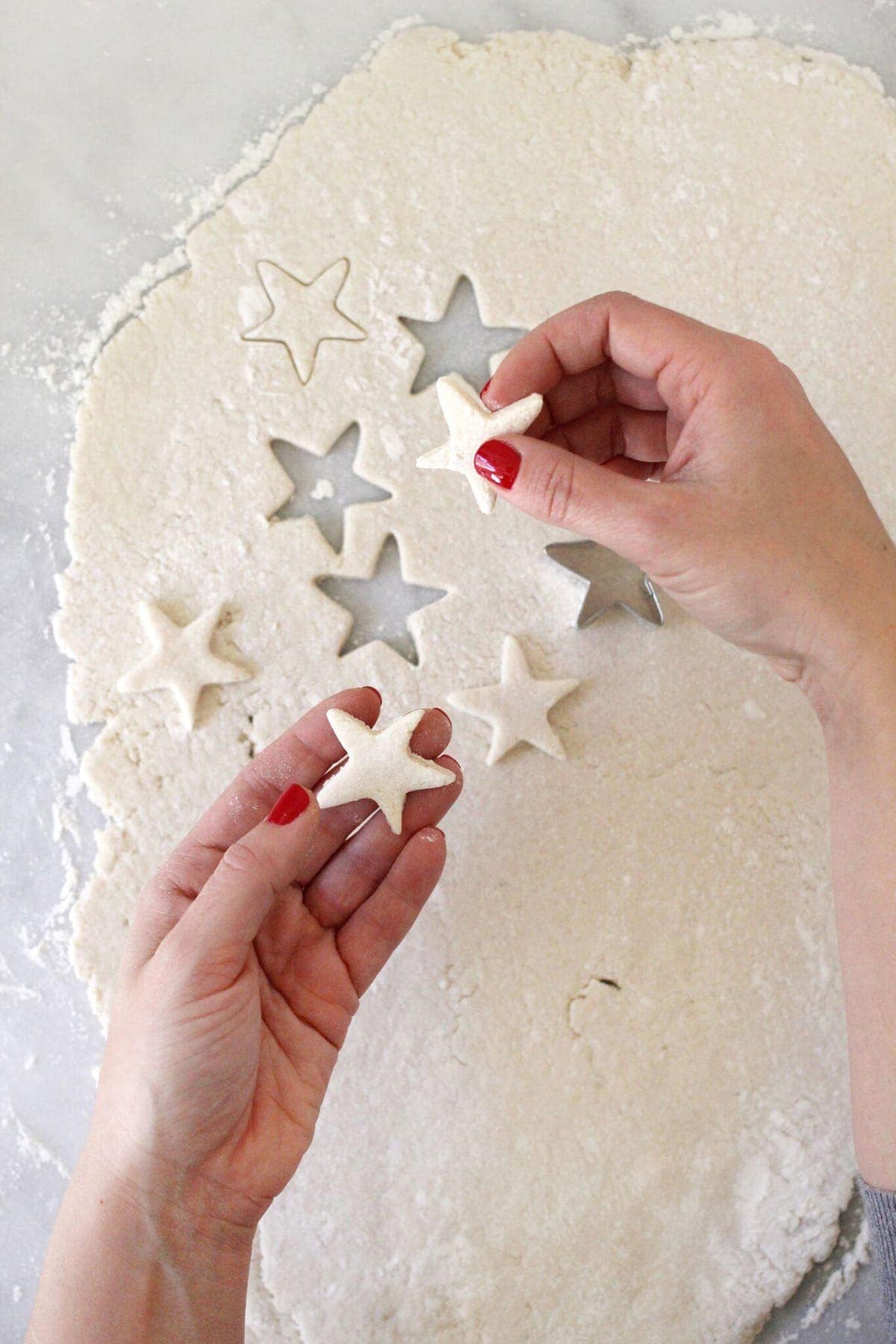 1. Classic Salt Dough Ornaments- kid friendly and easy to create an entire tree's worth of ornaments with just a few ingredients. Find my recipe here.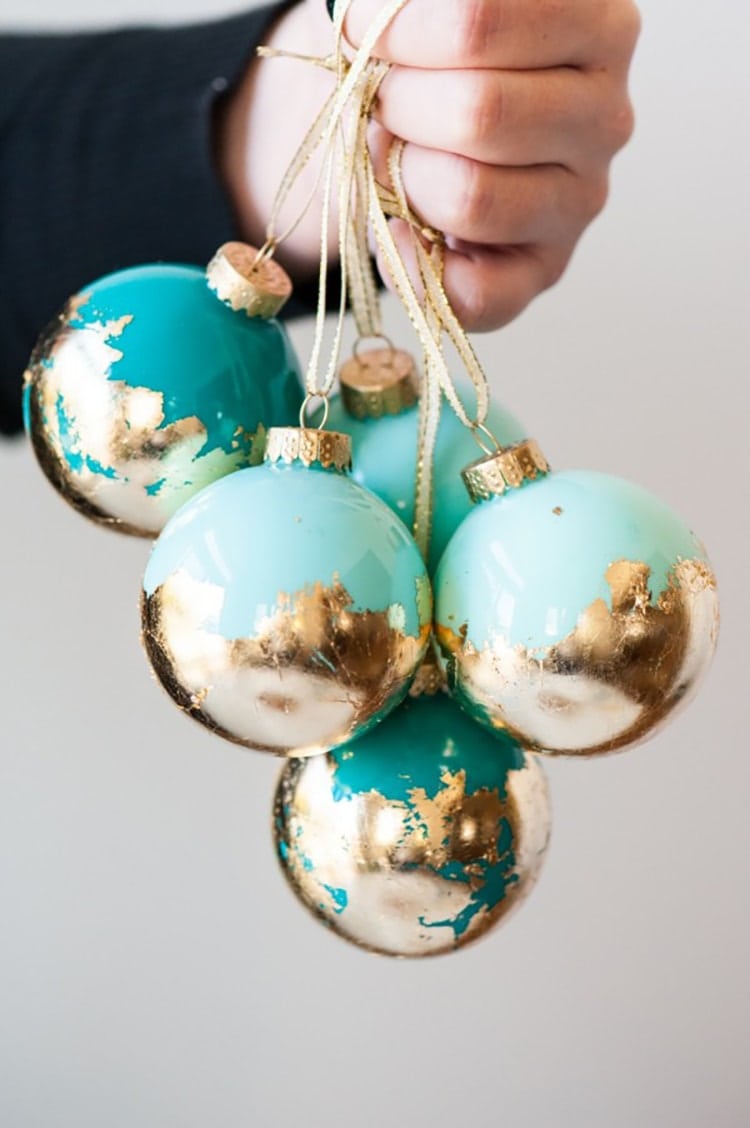 2. Painted Gold Leaf Ornaments- wouldn't an entire tree of these golden ornaments be stunning? Get the how-to here.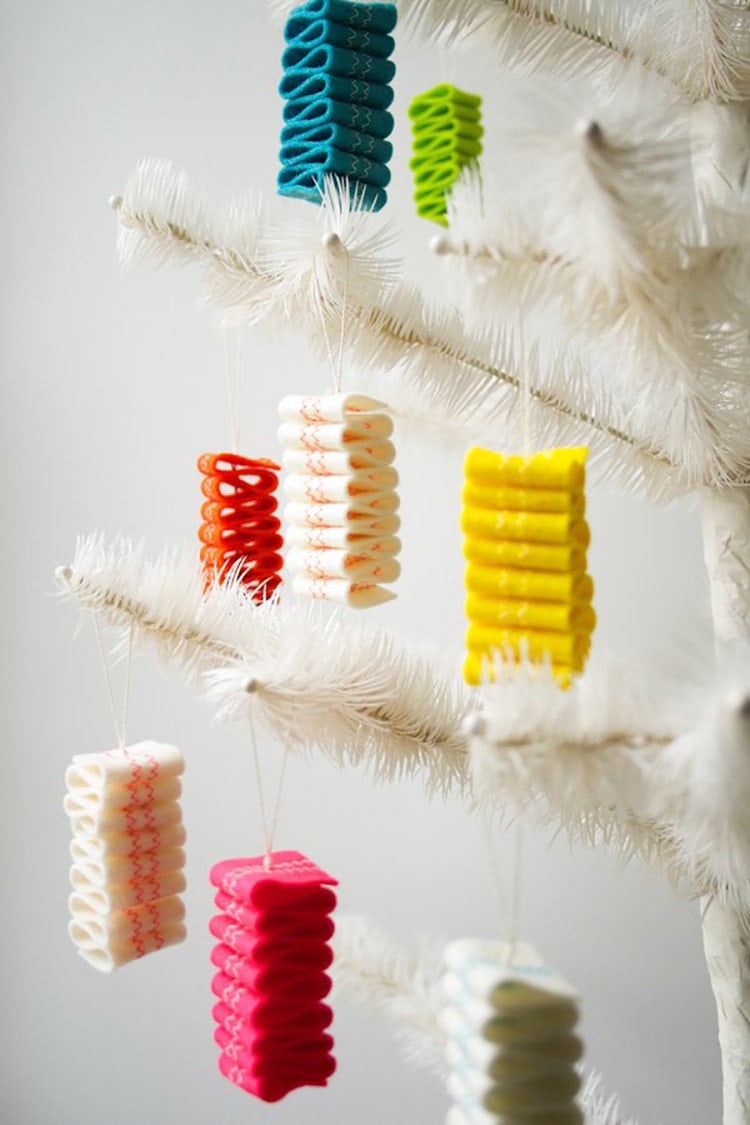 3. Ribbon Candy Felt Ornaments- I'm a sucker for candy so these sweet felt ornaments are on my list! Get the how-to.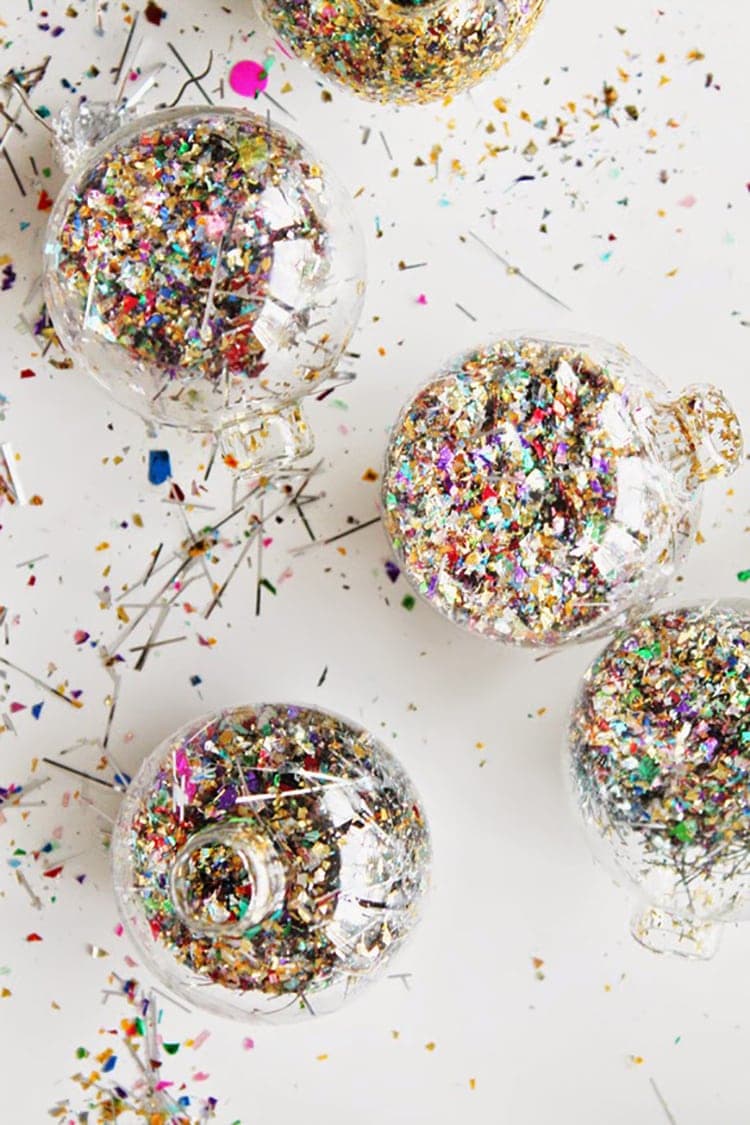 4. Glitter Dust Filled Balls- A fun and modern twist on Christmas balls! Get the tutorial here.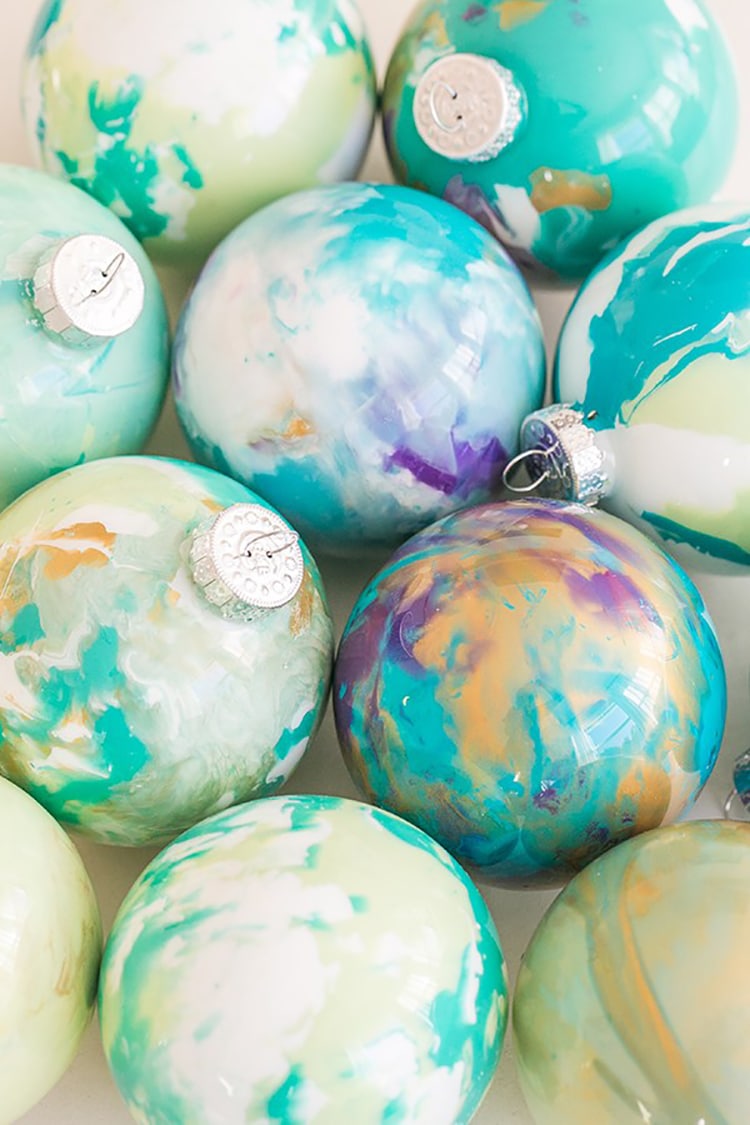 5. Marbled Ornaments- After this tutorial, you will want to marble EVERYTHING! Get the how-to here.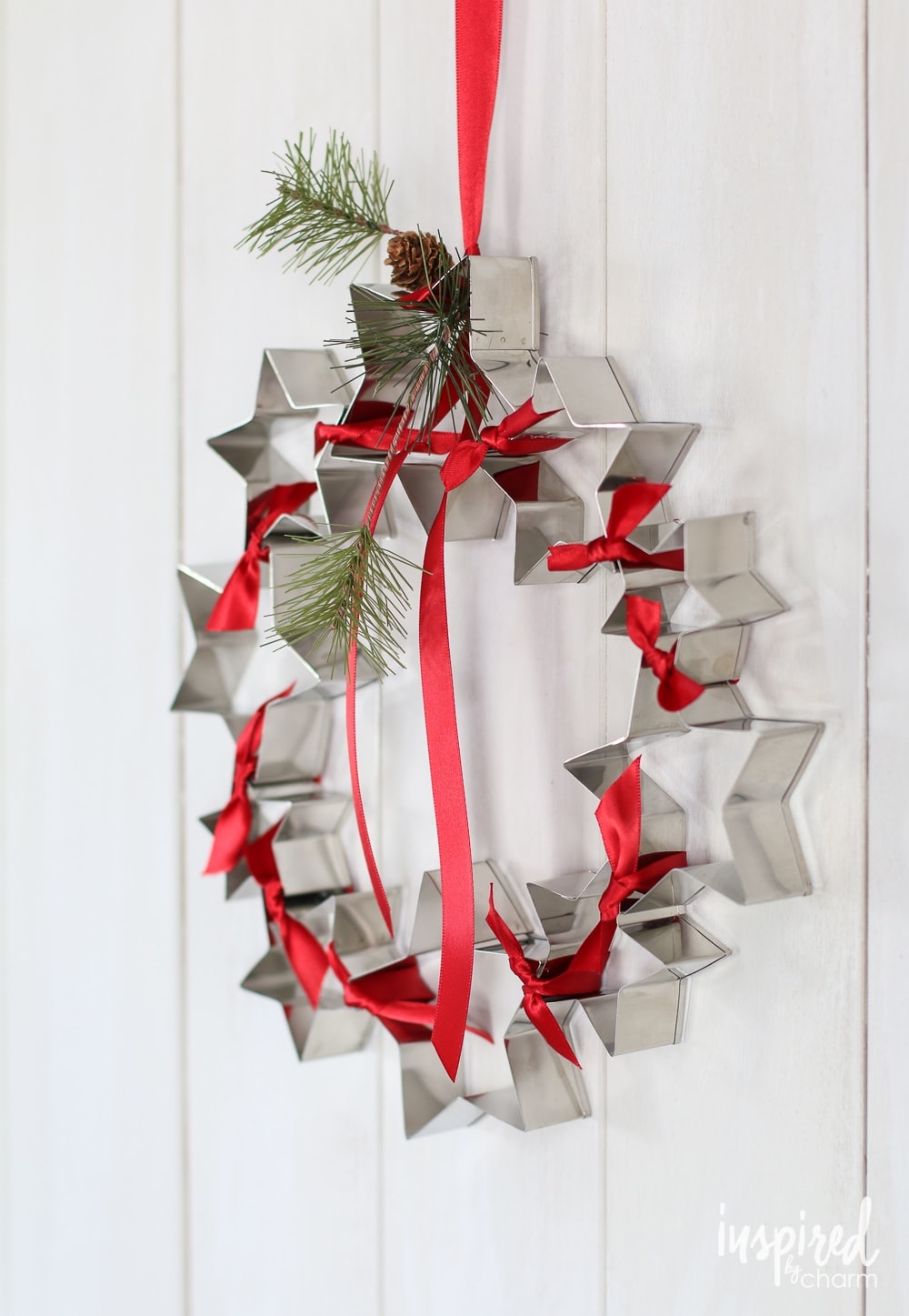 6. Christmas Cookie Cutter Wreath- Not exactly an ornament but definitely one of my favorite DIY Christmas projects I've found! I mean, cookie cutters? Genius! Here's how to make one.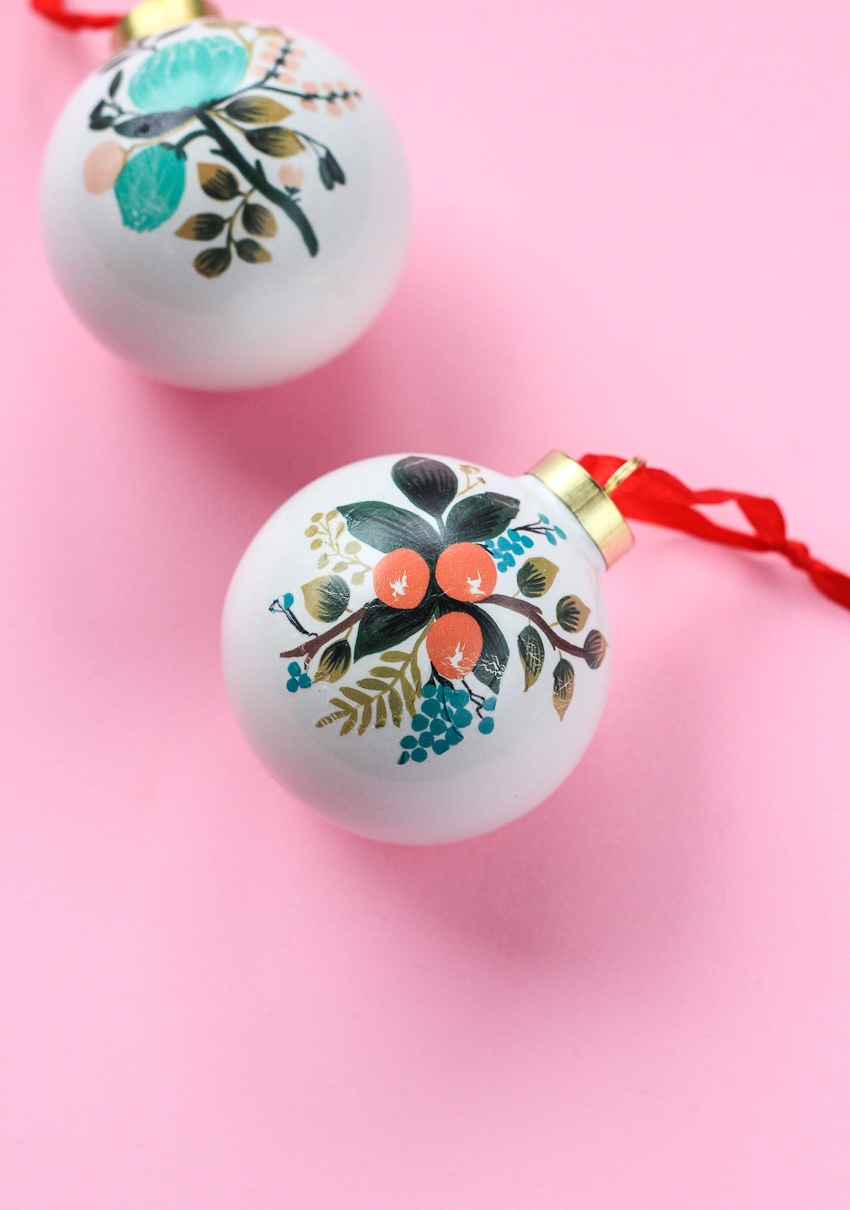 7. DIY Temporary Tattoo Ornaments- Such a fast and easy way to decorate simple glass ball ornaments. Get the how-to here.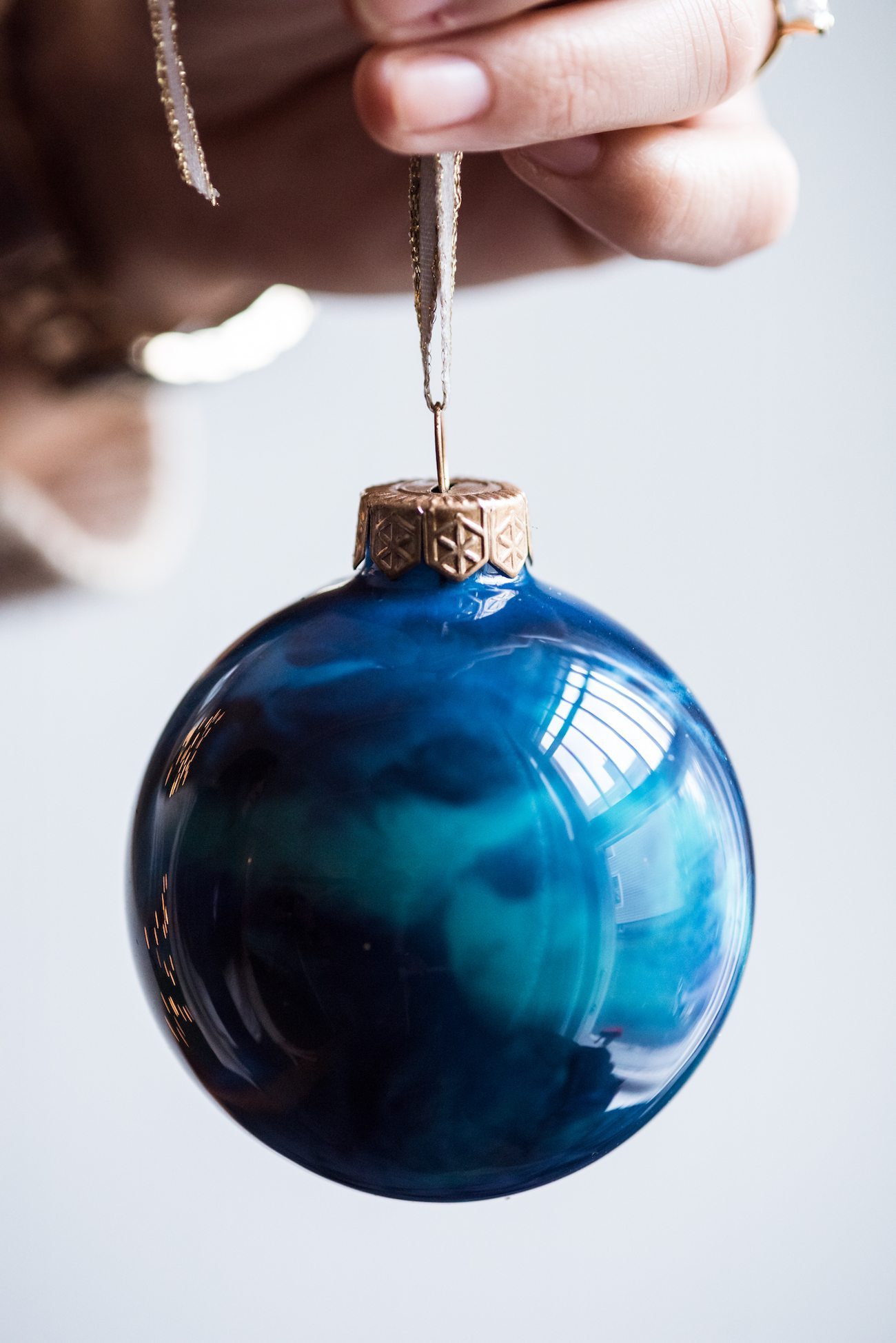 8. DIY Swirled Melted Crayon Ornaments - Such a clever way to use broken crayons to transform simple glass ornaments. I'm looking forward to making these with the twins! Get the how-to here.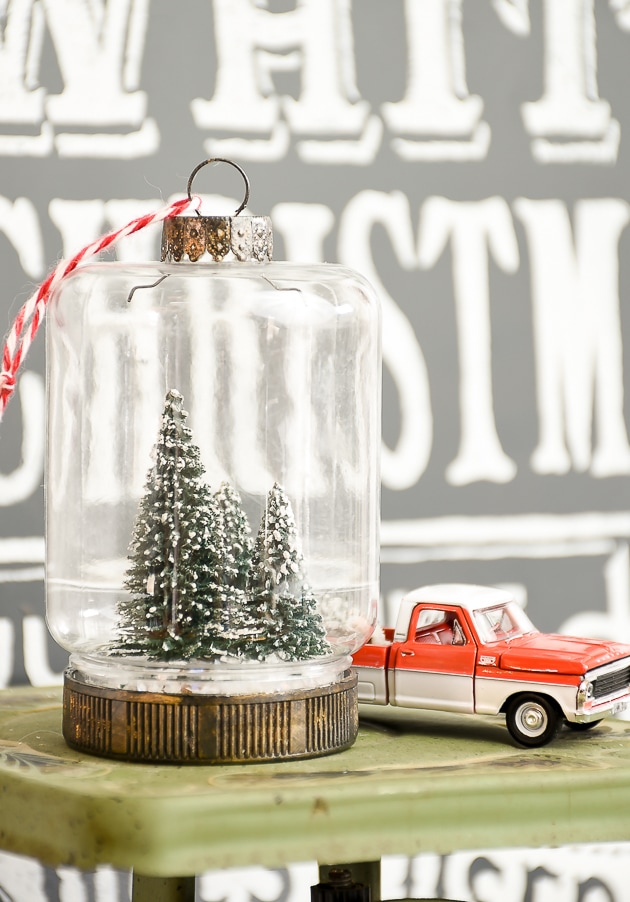 9. How to Make Vintage Bottle Brush Ornaments - I absolutely love the vintage look of these ornaments and all of the supplies are from the dollar store! Get the how-to here.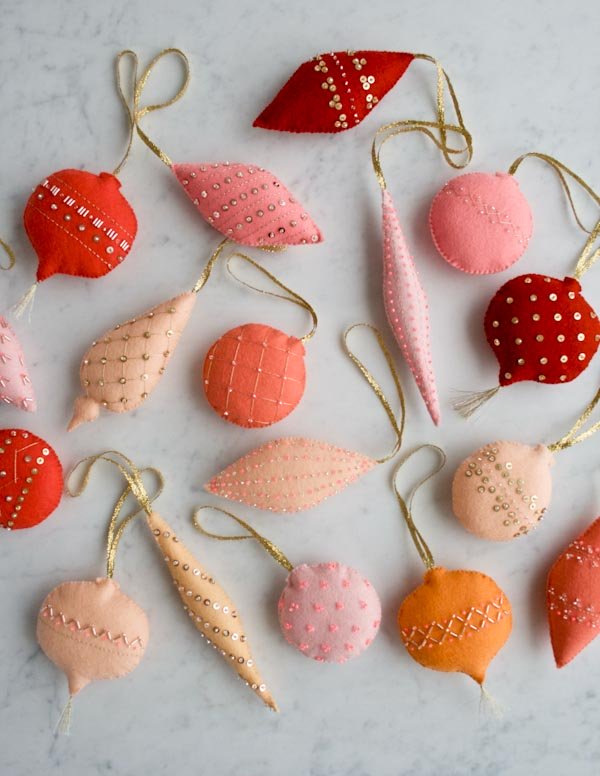 10. Heirloom Wool Ornaments- How gorgeous are these? A set of these wool ornaments would make the most beautiful collection. Get the how-to here.
More Christmas Decor Inspiration
Looking for more Christmas Decor Inspiration? You might like these ideas:
How to Decorate Your Kitchen For Christmas
Woodsy Green, Plaid and Copper Christmas Tree
How to Make Salt Dough Ornaments
Save
Save