Eeeggcellent! Sorry, for the cheesy pun but it's late and I have eggs on the brain. Ha! Easter may be a whole month away but I'm already brainstorming how I want to decorate this year's Easter Eggs. I usually keep it simple, aside from the year I gold leafed my eggs. So, here are some wild, fun, and just down right beautiful ways to decorate your eggs if, like me, you are looking for some inspiration.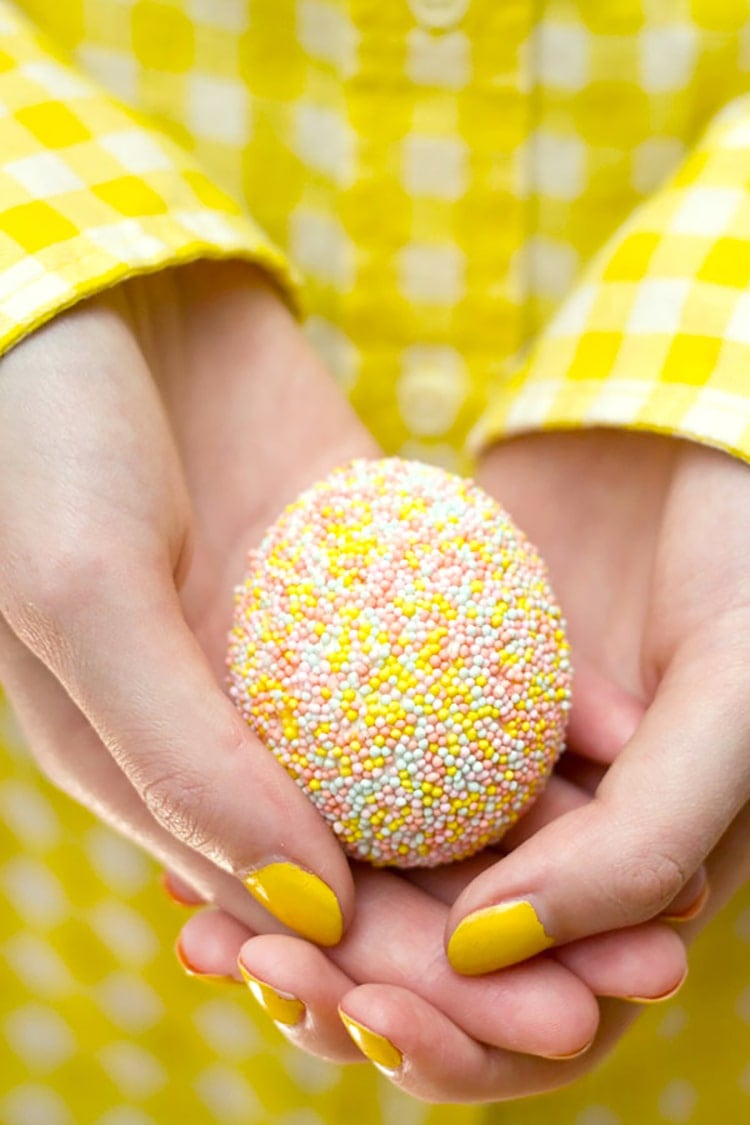 Sprinkle Easter Eggs: eggs covered in sprinkles? Sign me up! Studio DIY used pastel nonpareils but of course you could always go the rainbow sprinkle route. Get the easy tutorial on her site.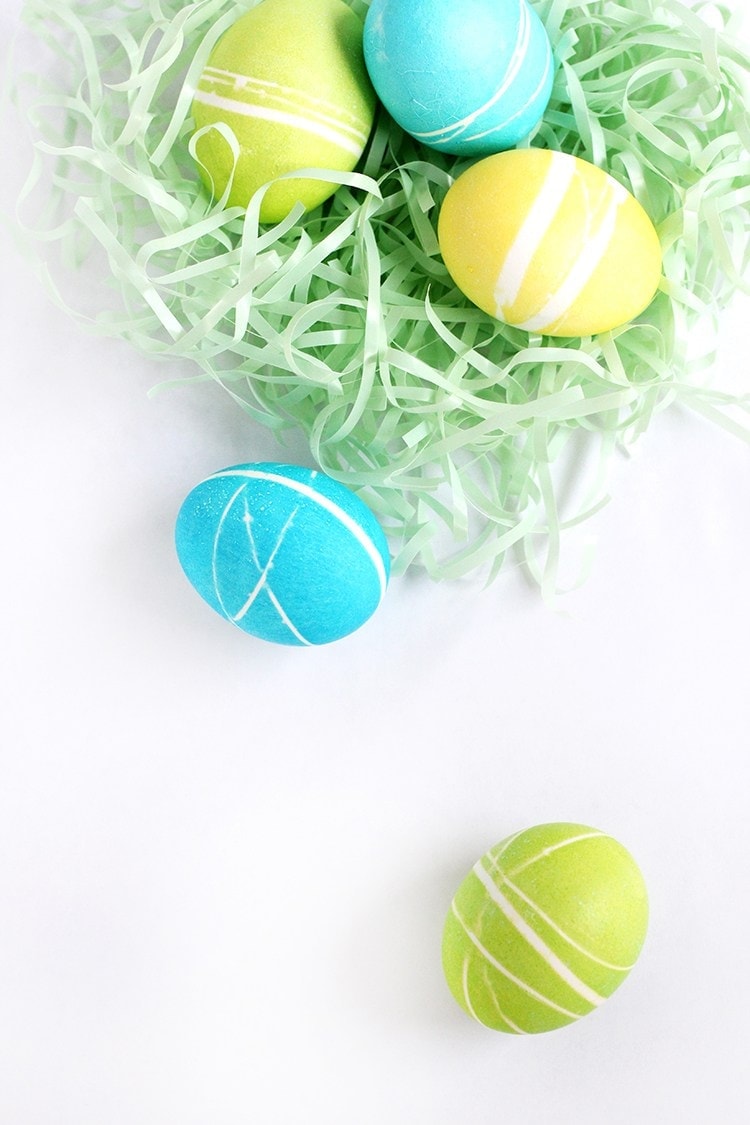 Rubber Band Easter Eggs: Do you remember wrapping t-shirts with rubber bands and tie dying them as a kid? Well think that, with eggs! Get the tutorial.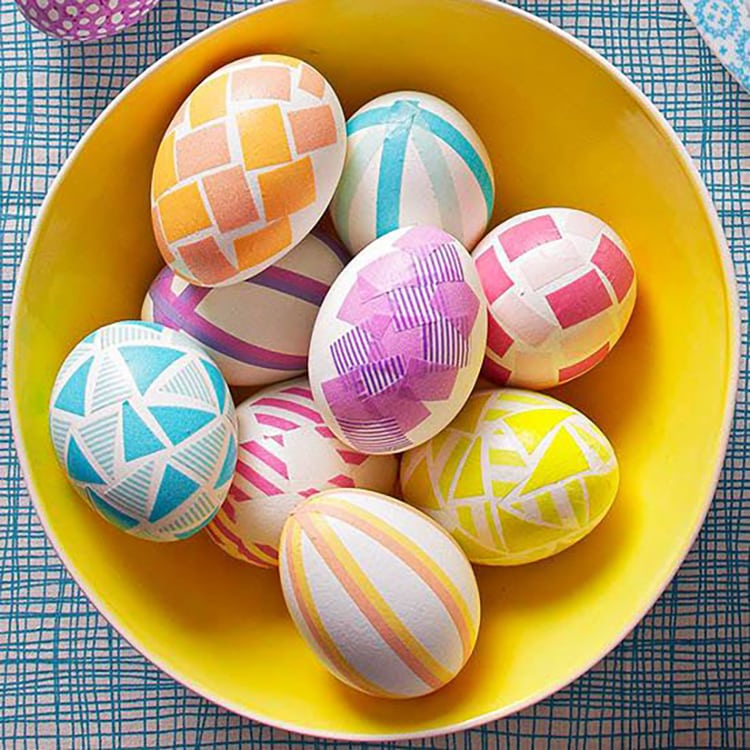 Washi Tape Eggs: No dye needed means zero mess! These eggs are bright, fun, and crafty. Via Better Homes and Gardens.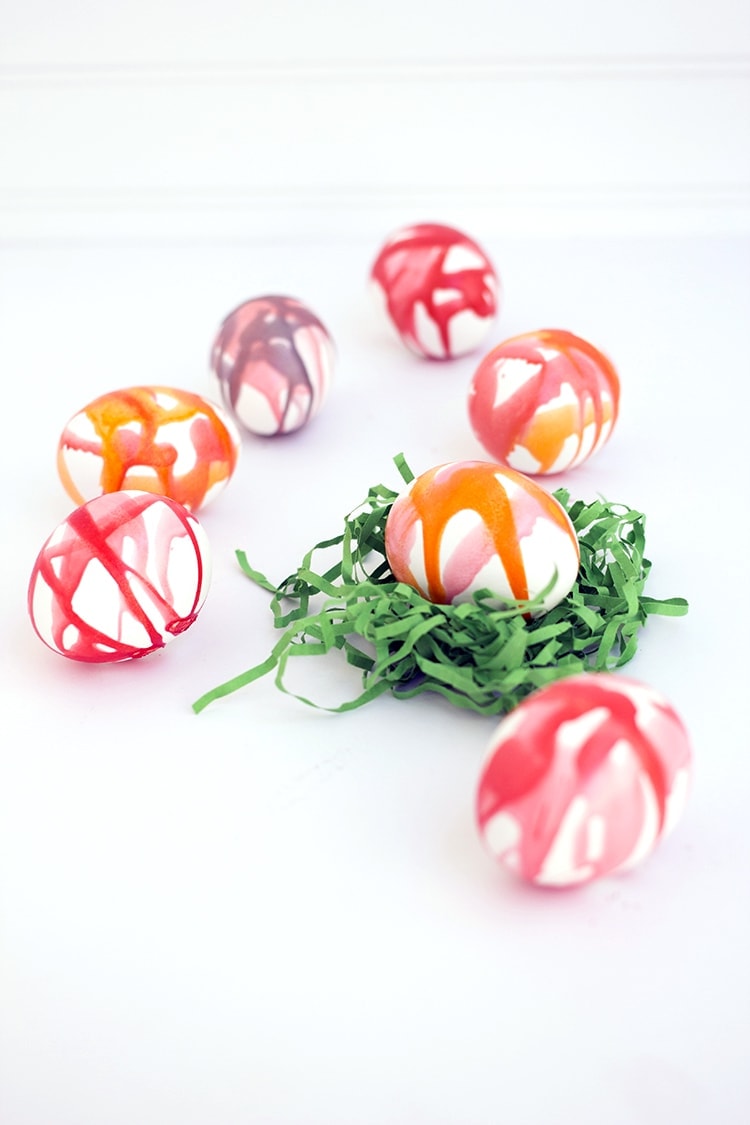 Kool-Aid Dyed Easter Eggs: Last year I kept it super simple (and food safe) and dyed my eggs with Kool-Aid! Get the tutorial here.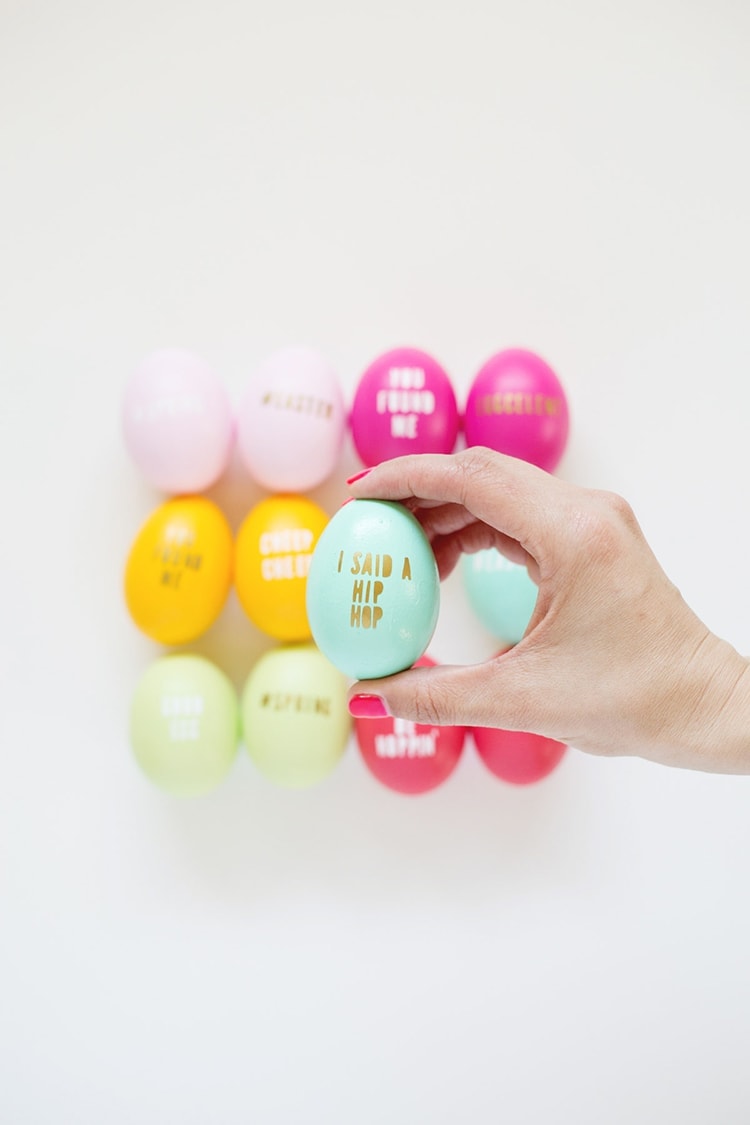 Typography Easter Eggs: I love this idea from Lovely Indeed! My favorite, the egg that reads "you found me." Oh, how cheeky! Get the tutorial on her site.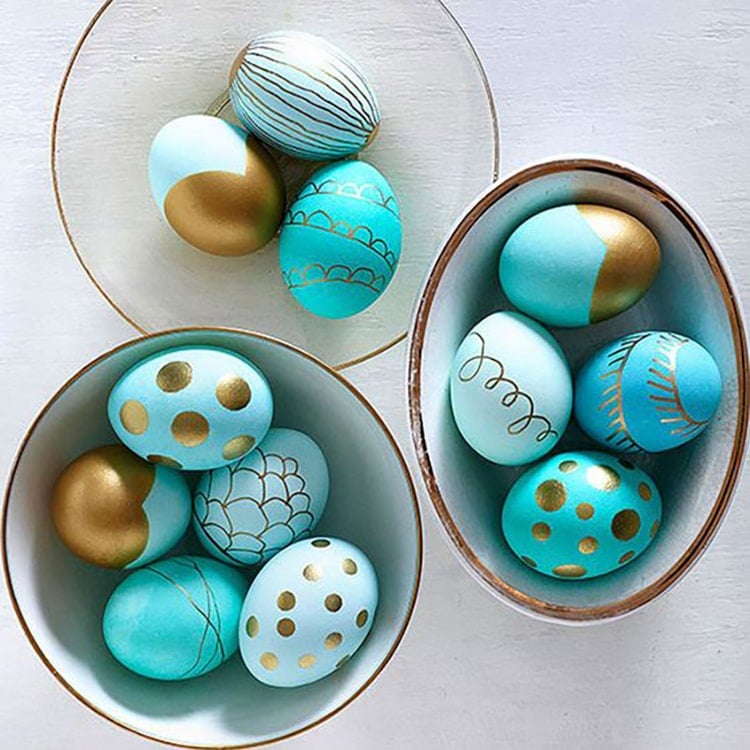 Blue & Gold Easter Eggs: Simple and stunning! I love this color combination and the playful patterns. Via Better Homes and Gardens.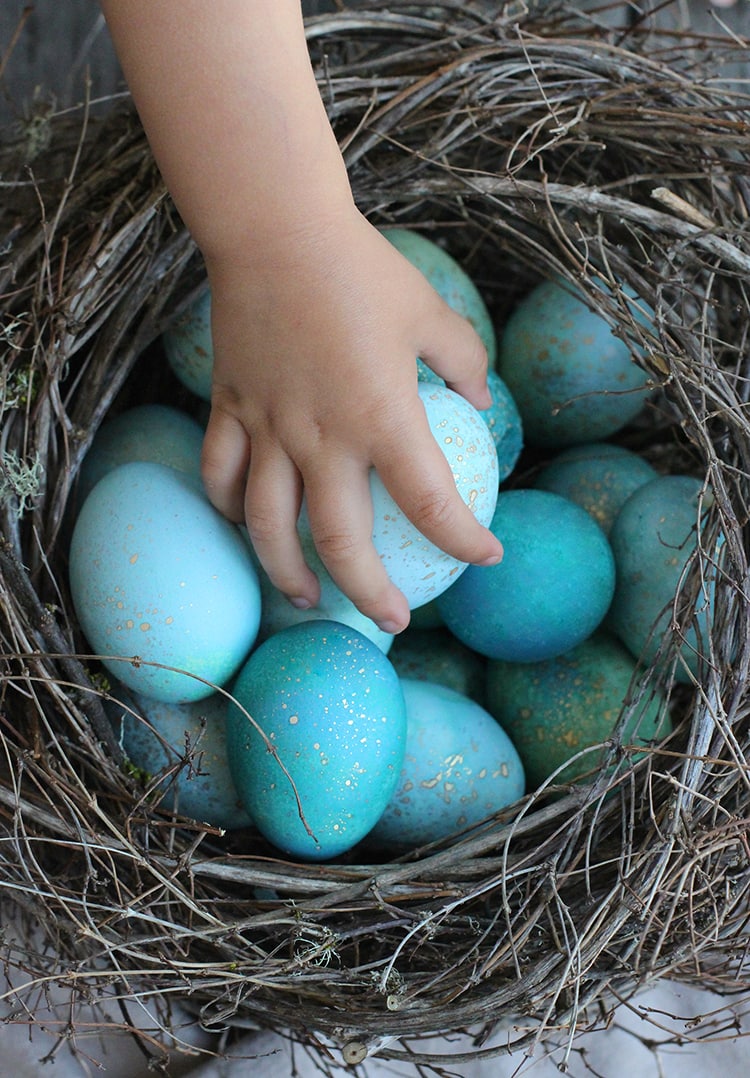 Robin's Egg Easter Eggs: Honestly Yum is a genius dying eggs with cabbage to get that beautiful robin's egg blue color. And who can resist that sweet little hand? Get the tutorial on their site.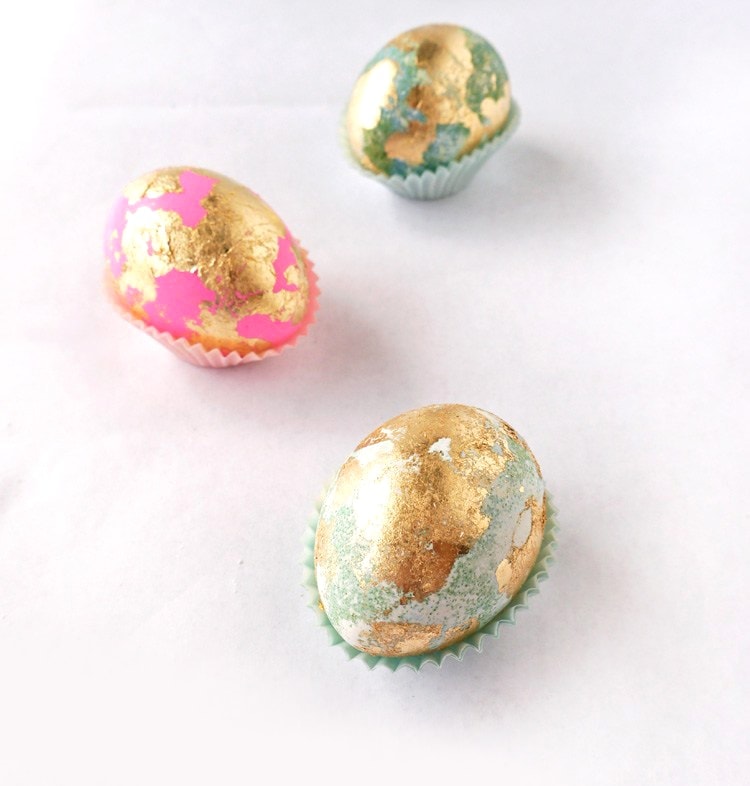 Gold Leaf Easter Eggs: My high-maintenance but really stunning Easter eggs from a few years back. Definitely a beautiful centerpiece or place card holder for any Easter table. Get the tutorial.
So, are you a fancy egg decorator or do you prefer to keep it simple?