Reading The Language of Flowers by Vanessa Diffenbaugh for this month's Freutcake Book Club has me obsessed over the meaning of every little plant, herb, and bloom I see. I find myself searching for the symbolism of flowers while in the past I would simply pick the prettiest bunch. I'm always happy when one of my favorite flowers turns out to have a happy meaning like Ranunculus (you are radiant with charms) and sad when they don't, Peonies (anger). Not that I am ever angry when my house is filled with Peonies! But the language or meaning behind flowers does give pause to the way I think about them. In the book, the main character Victoria uses flowers in an almost magical way to convey messages personally and for her clients. There is so much that can be said with a meaningful bouquet whether the recipient is a friend or loved one.
If you are hosting a book club with this month's read, try setting the table with a variety of vases filled with different cut flowers. Allow book club members to create their own meaningful bouquets to take home. Just be sure you look up the definitions before choosing your blooms. You wouldn't want to set the table with Sunflower (false riches) or Anemone (Forsaken)!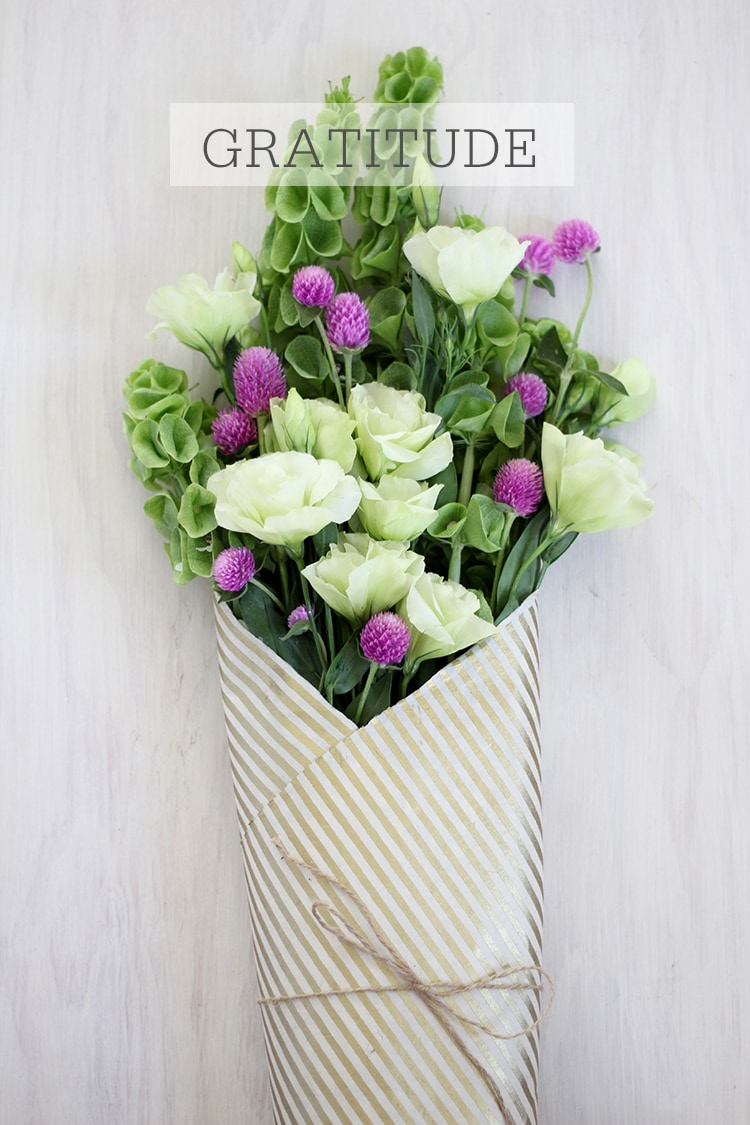 Gratitude: Green and white with bits of purple, this is a lovely bouquet. This combination would be perfect for someone who needs a bit of luck in his or her life, a friend who has invited you to dinner, or a family member who has recently helped you in some way. This would also make a fabulous house warming bouquet! Who wouldn't want a little comfort, prosperity, and luck in their home?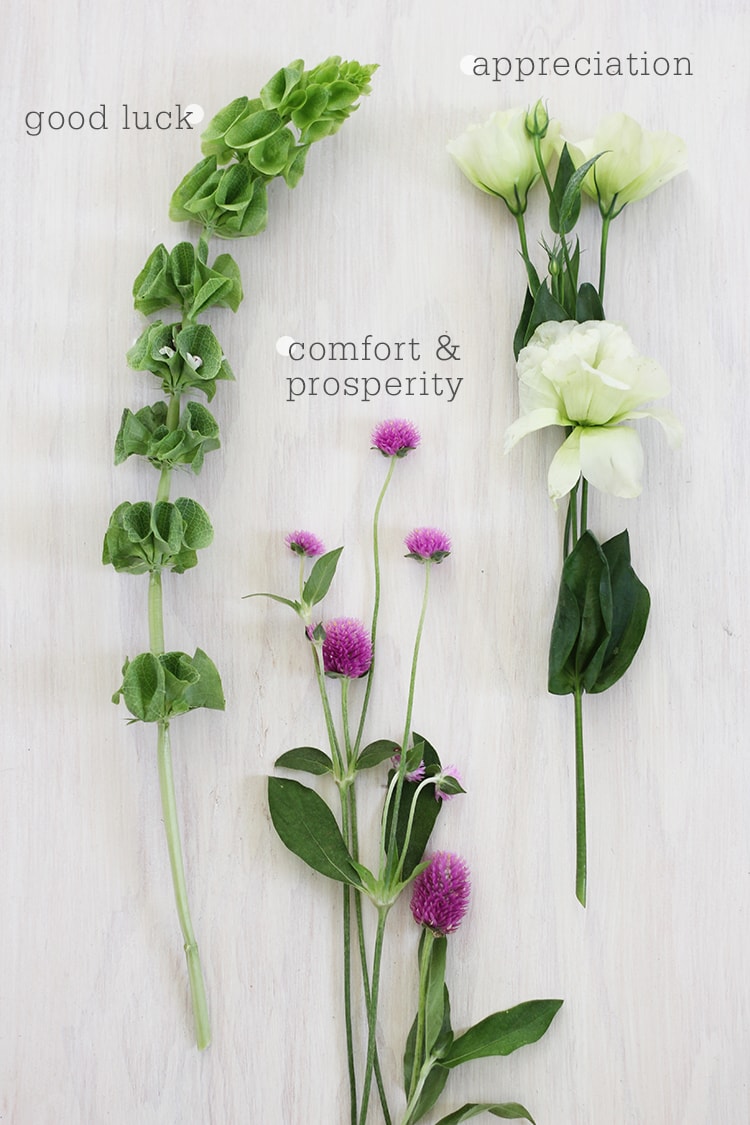 Recipe for Gratitude:
Lisianthus- appreciation
Clover - ease, comfort and prosperity
Bells of Ireland - good luck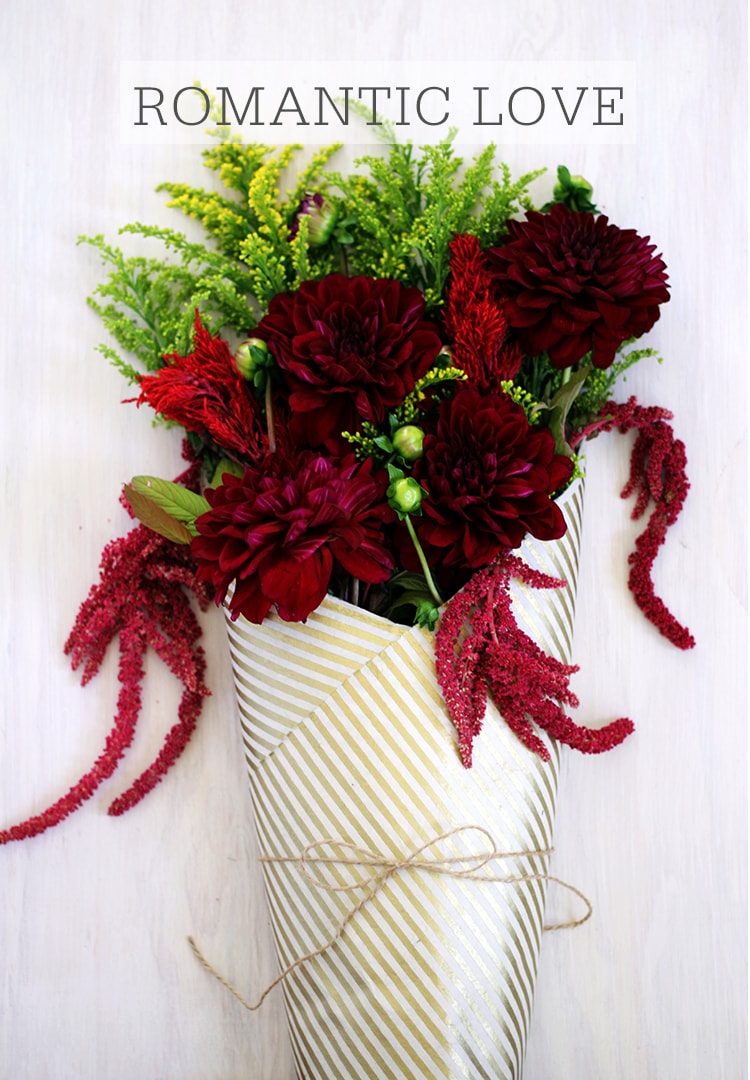 Romantic Love: Not to be confused with the love you have for a friend or relative, this bouquet is on fire with romance! Give this bouquet of affection to someone you are passionate about and your love will not be soon to fade.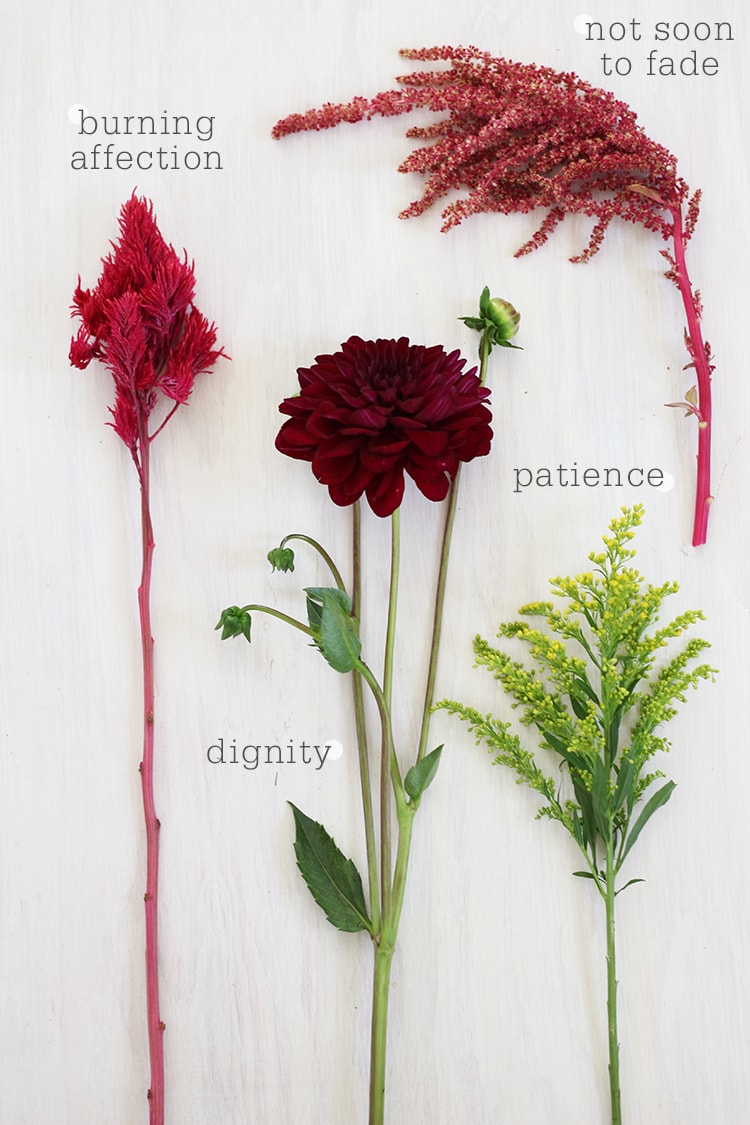 Recipe for Romantic Love:
Amaranthus- unwilting, not soon to fade
Aster- patience
Celosia- burning, on fire, affection
Dahlia- dignity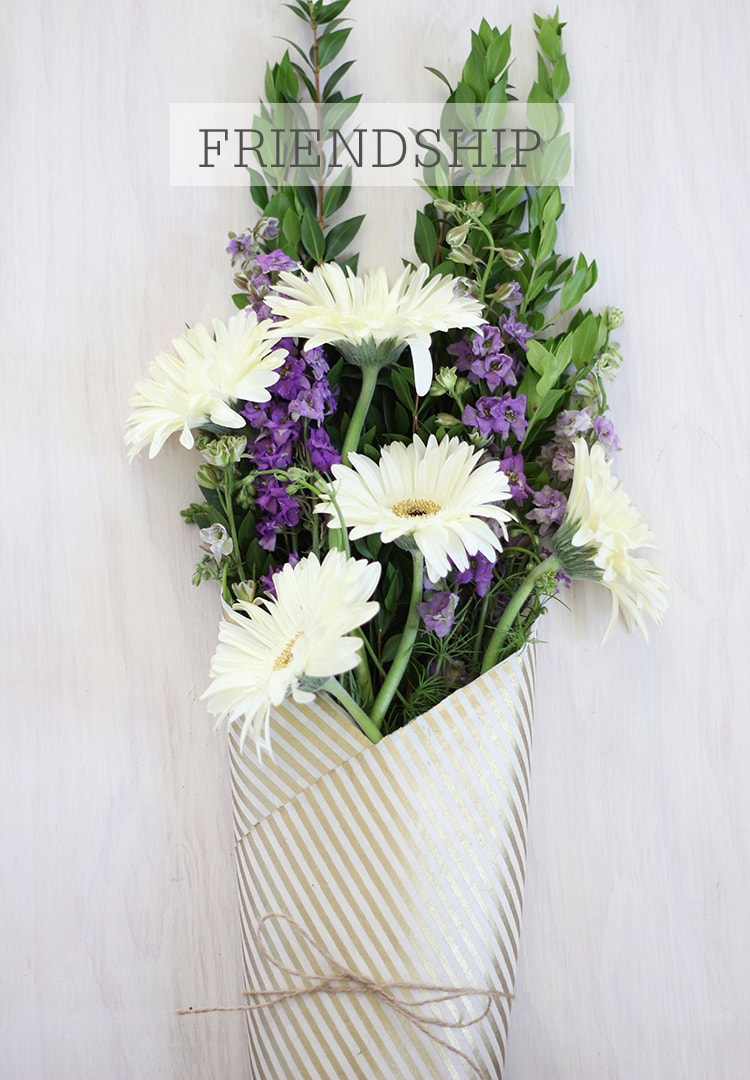 Friendship: This bouquet is radiant with the cheerful-lightness of a good friendship with just a hint of friendly love. This bouquet would bright the day of any good friend old or new.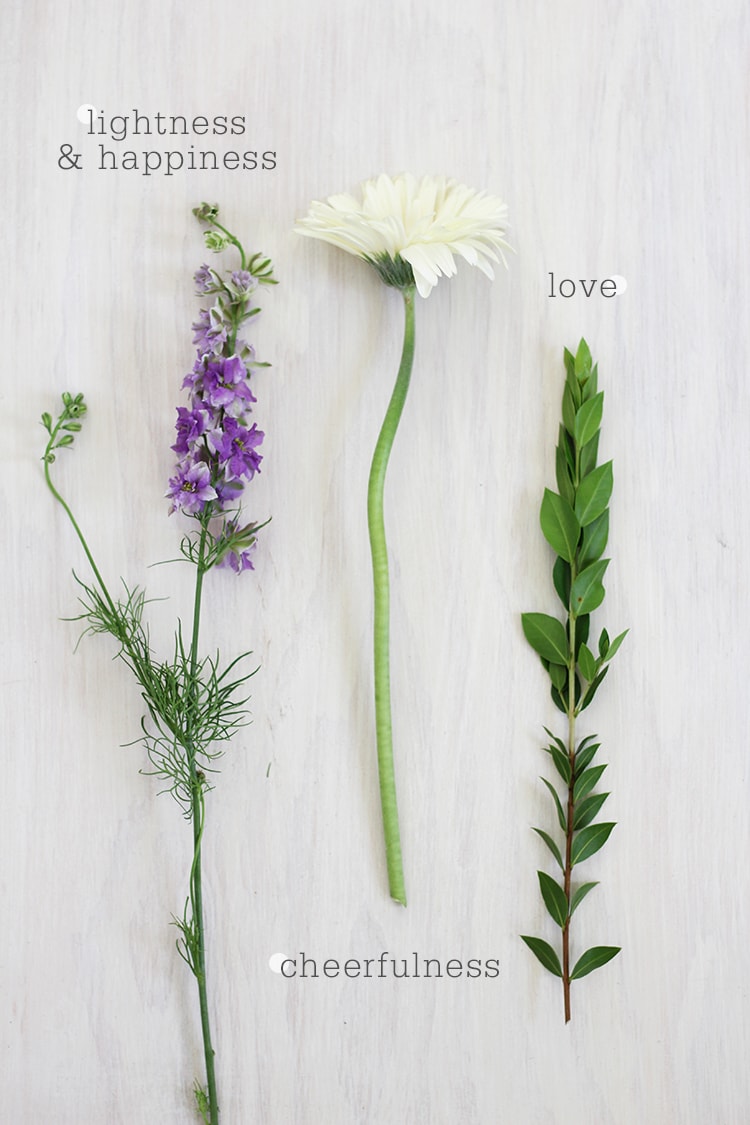 Styling by Amy Dempsey / Photography by Leah Bergman
While Amy and I had fun interpretating our own recipes for Love, Friendship and Gratitude, the language of flowers is definitely open to interpretation! So, make it your own. Fill your house with Juniper (protection) and send someone you love a nosgay of Jonqui (desire) letting the flowers speak for you.
And if your book club decides to make meaningful bouquets at their next meeting, be sure to share your pictures on Instagram #freutcakebookclub! Amy and I would love to see the "recipes" you come up with.