I've been a tea drinker for as long as I can remember. Before the twins were born I would make myself a hot cup of tea and sit reading for hours every night either in bed or curled up on the couch with a blanket until I couldn't keep my eyes open for even one more minute or until all of my tea was gone. That was my "me time" and I looked forward to it!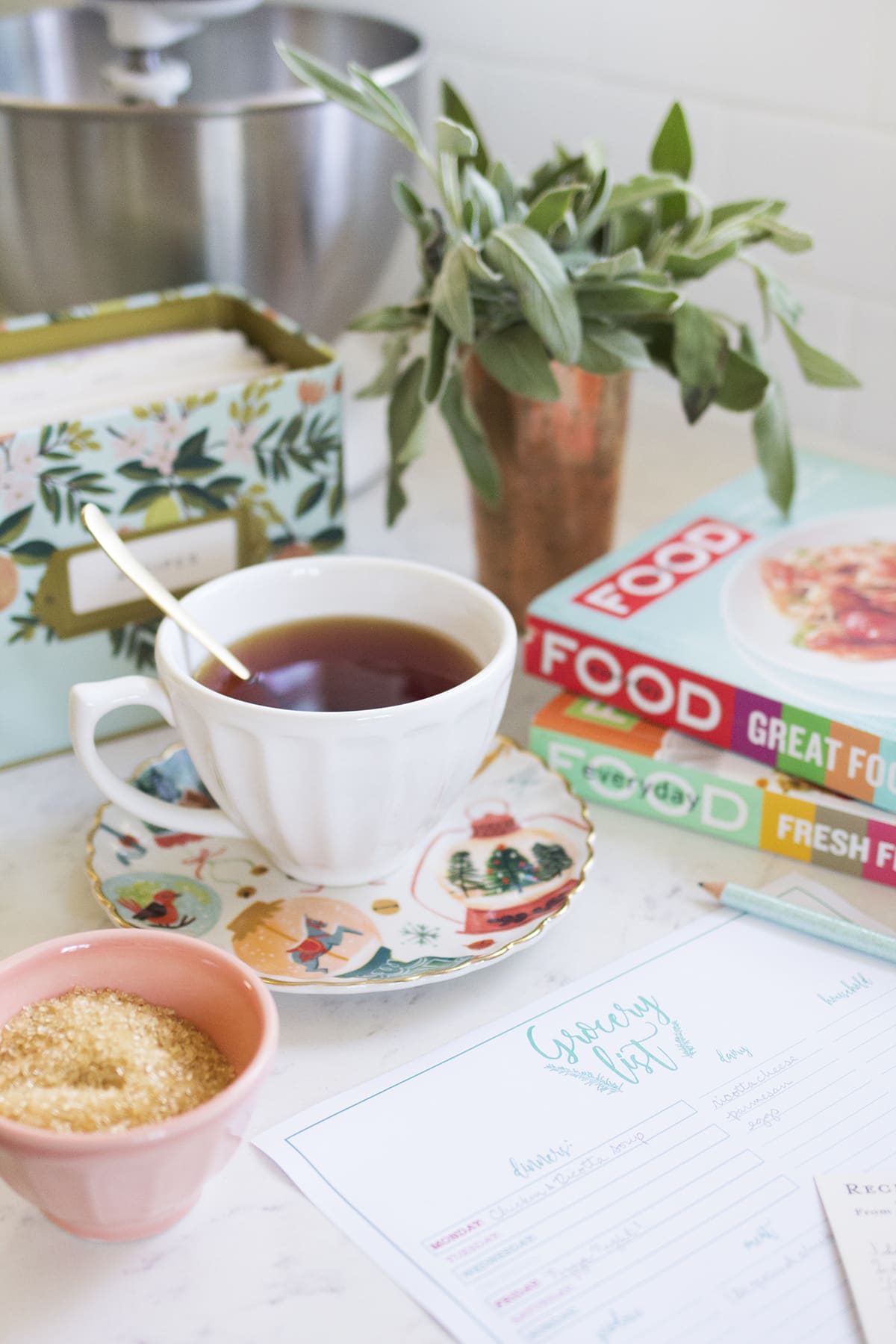 Come to think of it, I had a lot of "me time" before having babies. Now, things have definitely changed and my me-time is really more about finding a moment to reset or get something accomplished that I've been wanting to do. Of course I still enjoy my nightly cups of tea, but instead of reading fiction, I spend my time meal planning, list making and working on blog posts. It may not sound as relaxing as curling up with a blanket on the couch but having even one hour to plan out our meals or make a shopping list for the week makes life so much simpler.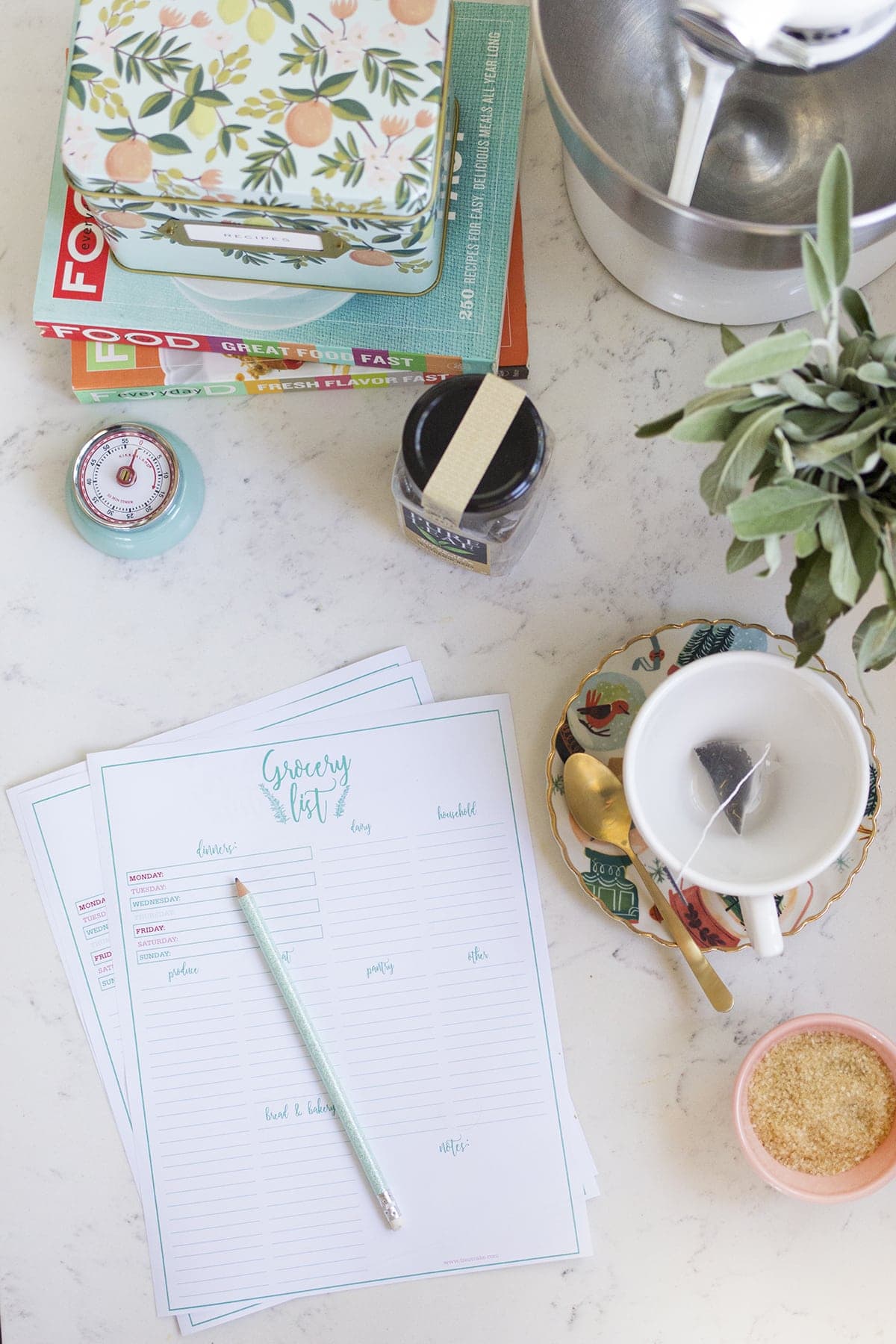 So, I'm partnering with The FeedFeed and Pure Leaf to share one of the ways I simplify my life…meal planning! With the holiday season always brings a new level of craziness to our schedules. There are parties and events, holidays to host and attend and about a million other reasons why simplicity is so important. So, I created this shopping list and dinner planning template which I use at. It's not anything complicated, just a simple way to keep my grocery list organized and a good reminder of the meals you have in the fridge for the week. Tip: keep a copy in your kitchen and add items to your list all week long as you think of things. Download & print a copy here.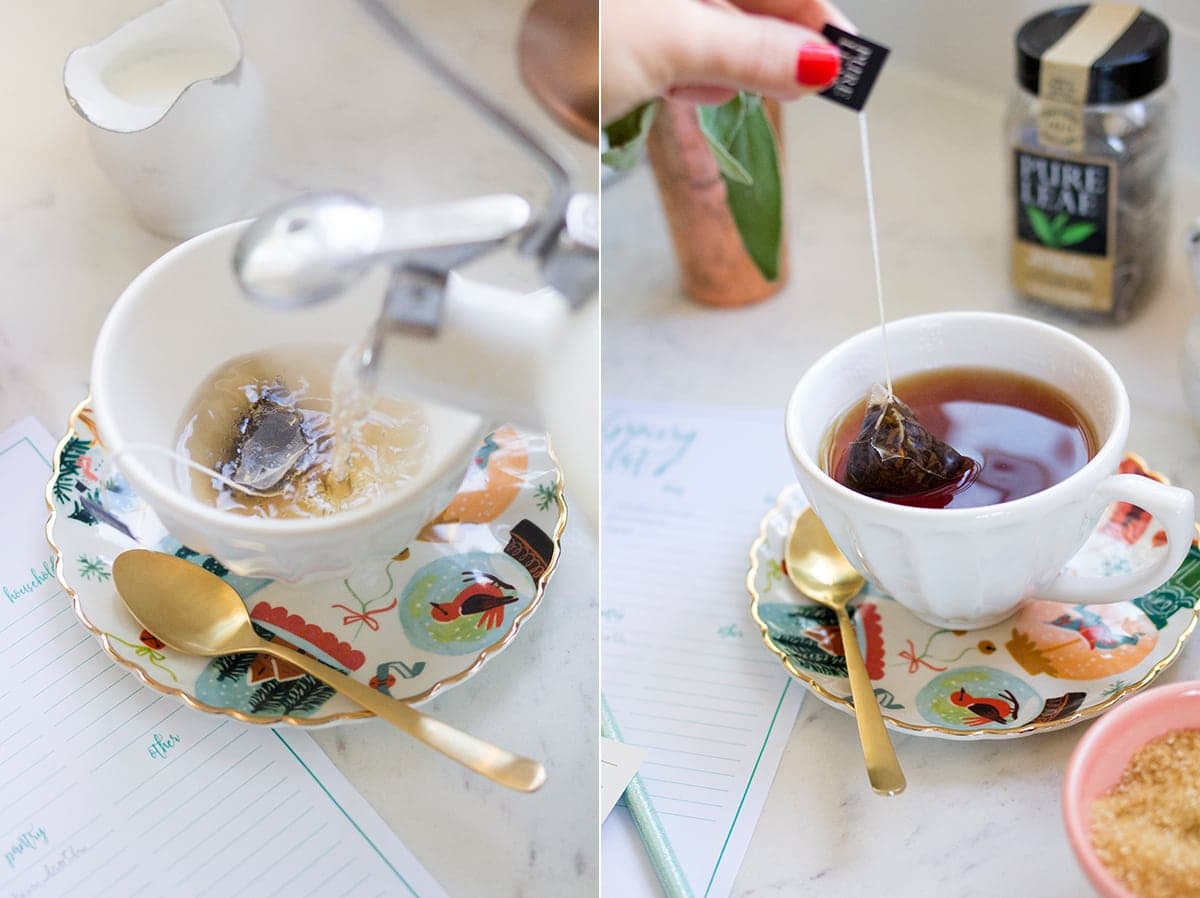 As for that "me-moment," I like to pour myself a cup (or two, usually two) of Pure Leaf Black Tea with Vanilla, which is my new favorite, and pull out my recipe box and cookbooks. The Everyday Food cookbooks are still a go-to of mine. They have simple, straightforward, and delicious weeknight meal ideas.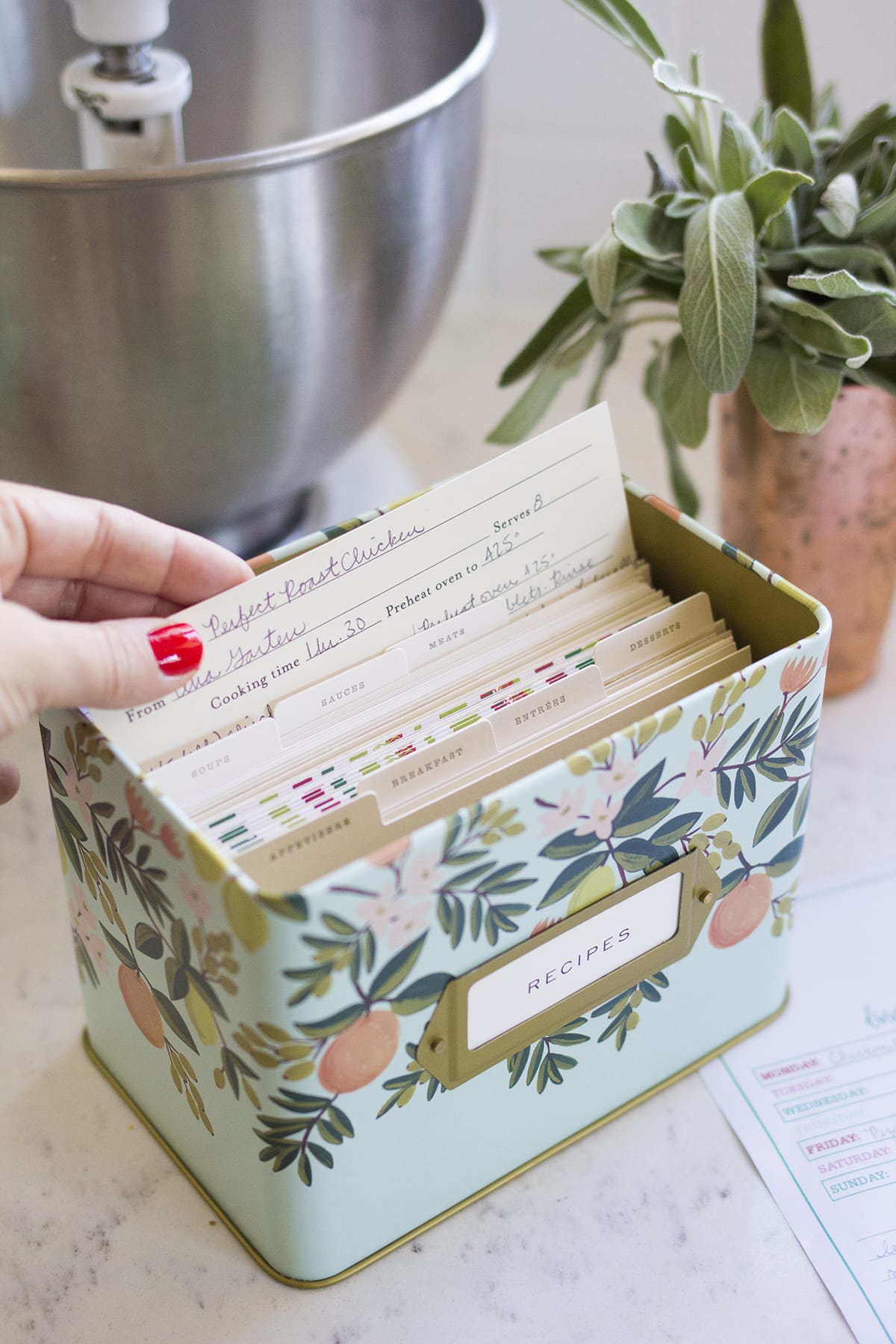 I flip through my cookbooks, pull recipe cards, make lists, and sip tea. Pure Leaf's new bagged and loose teas are amazing! The tea is so fresh and makes for a genuine tea experience at home, which I love. I'm telling you…I'm totally granny-chic around here! Don't you remember the pumpkins?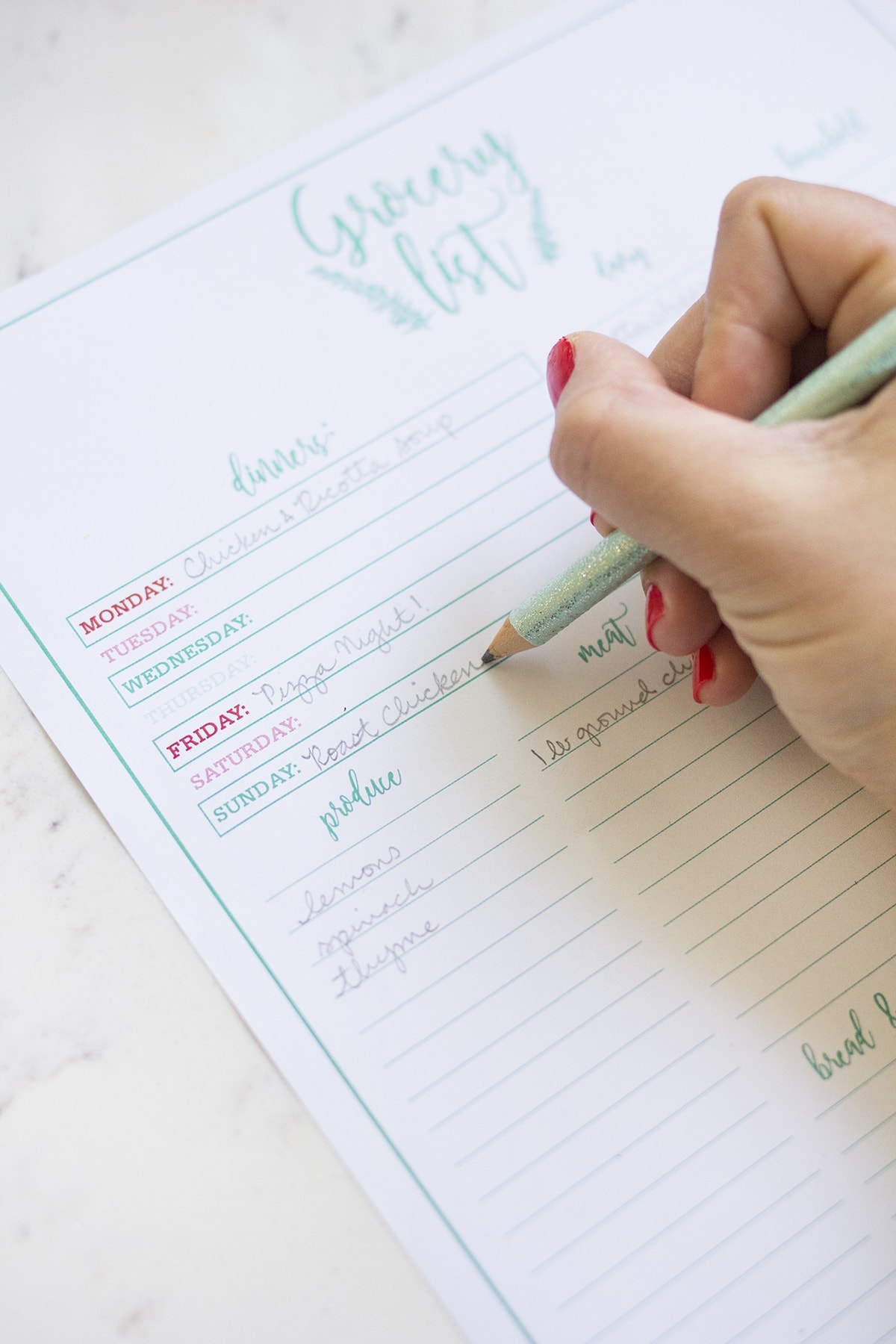 Download Grocery List Template Here!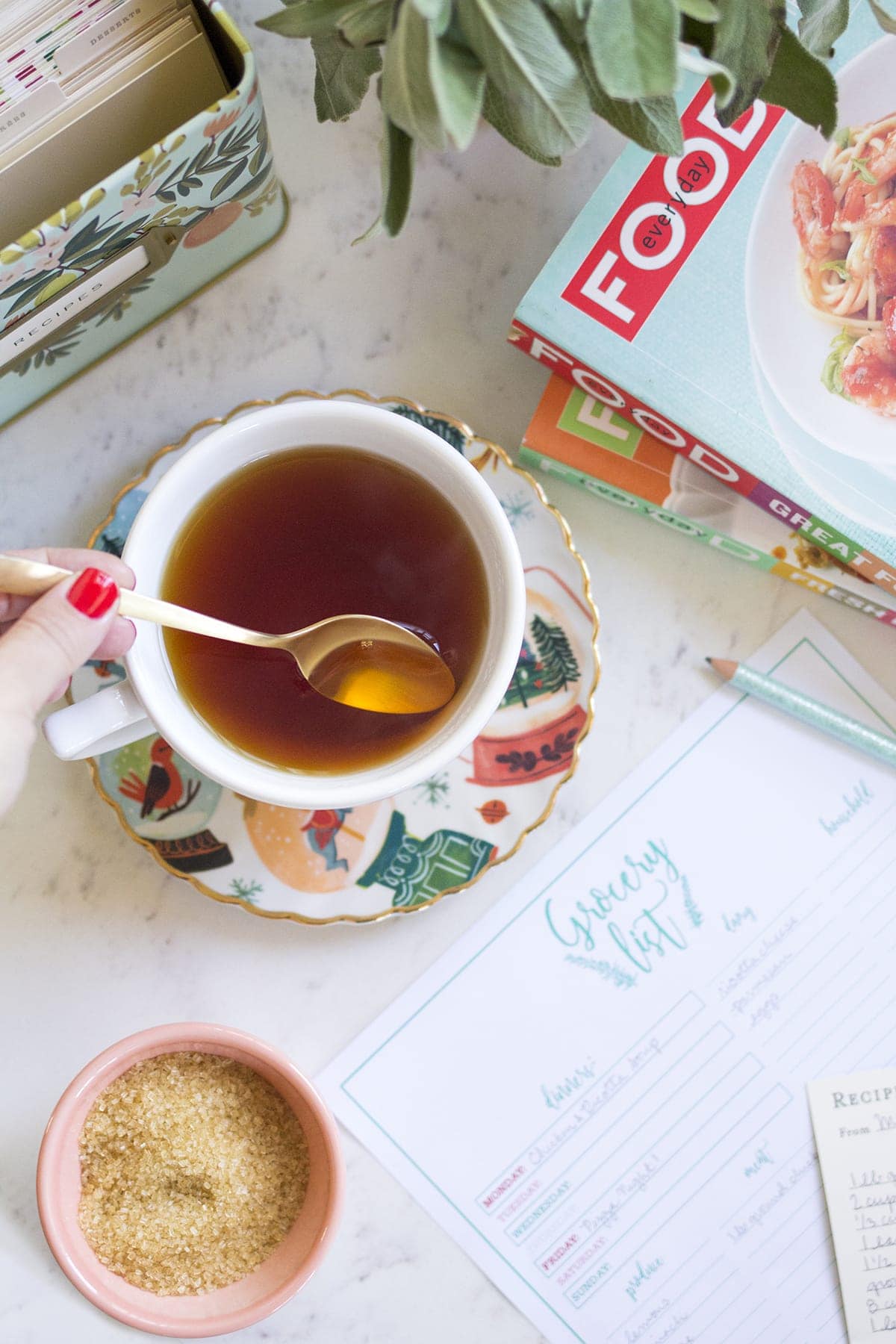 Anyway, this tea is so simple and so magical you guys. It smells like you just cut open a fresh vanilla bean and it tastes just as good. Personally I like mine with a splash of milk and a little bit of sugar, English high-tea style. Delicious!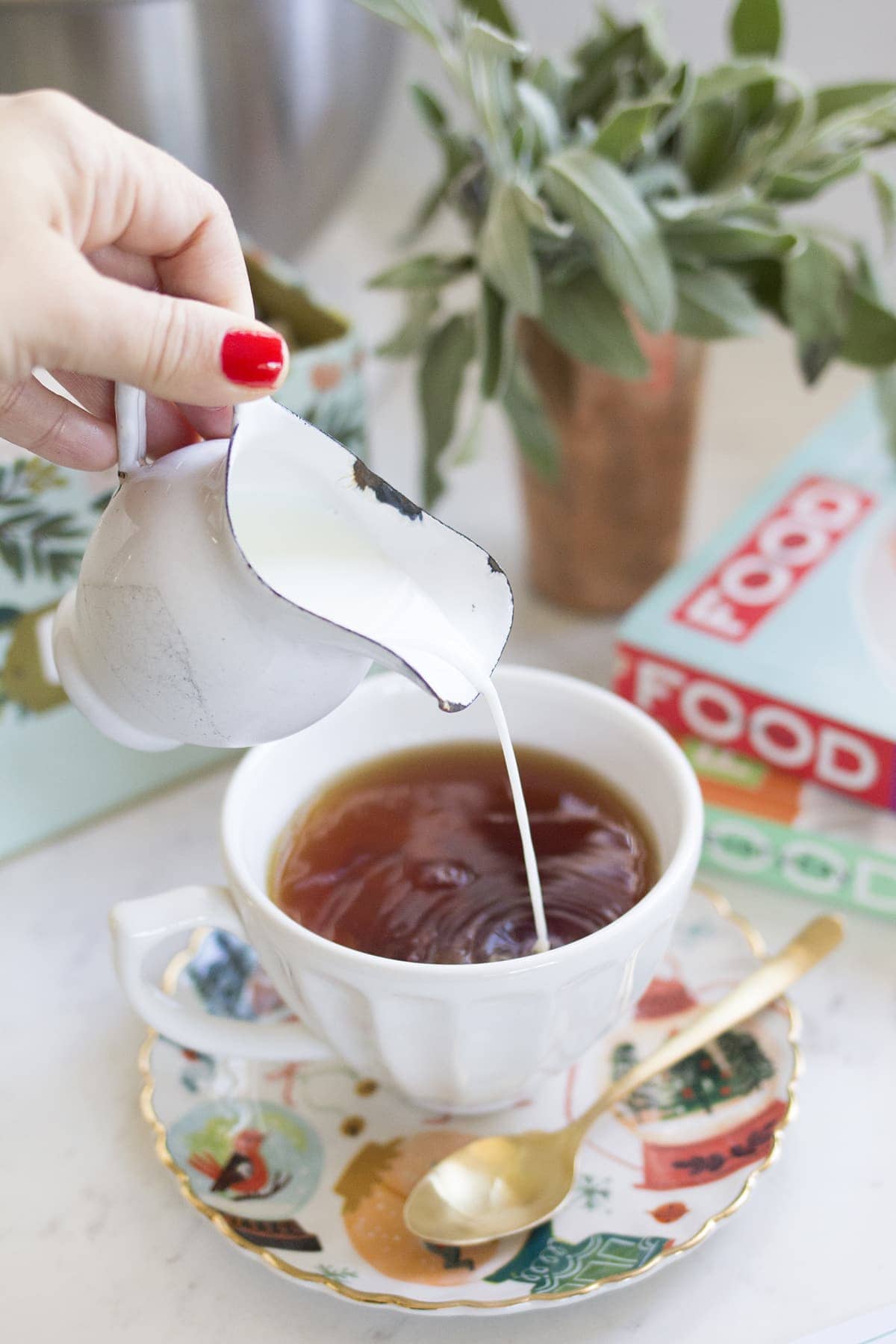 So, how do you spend your me-time?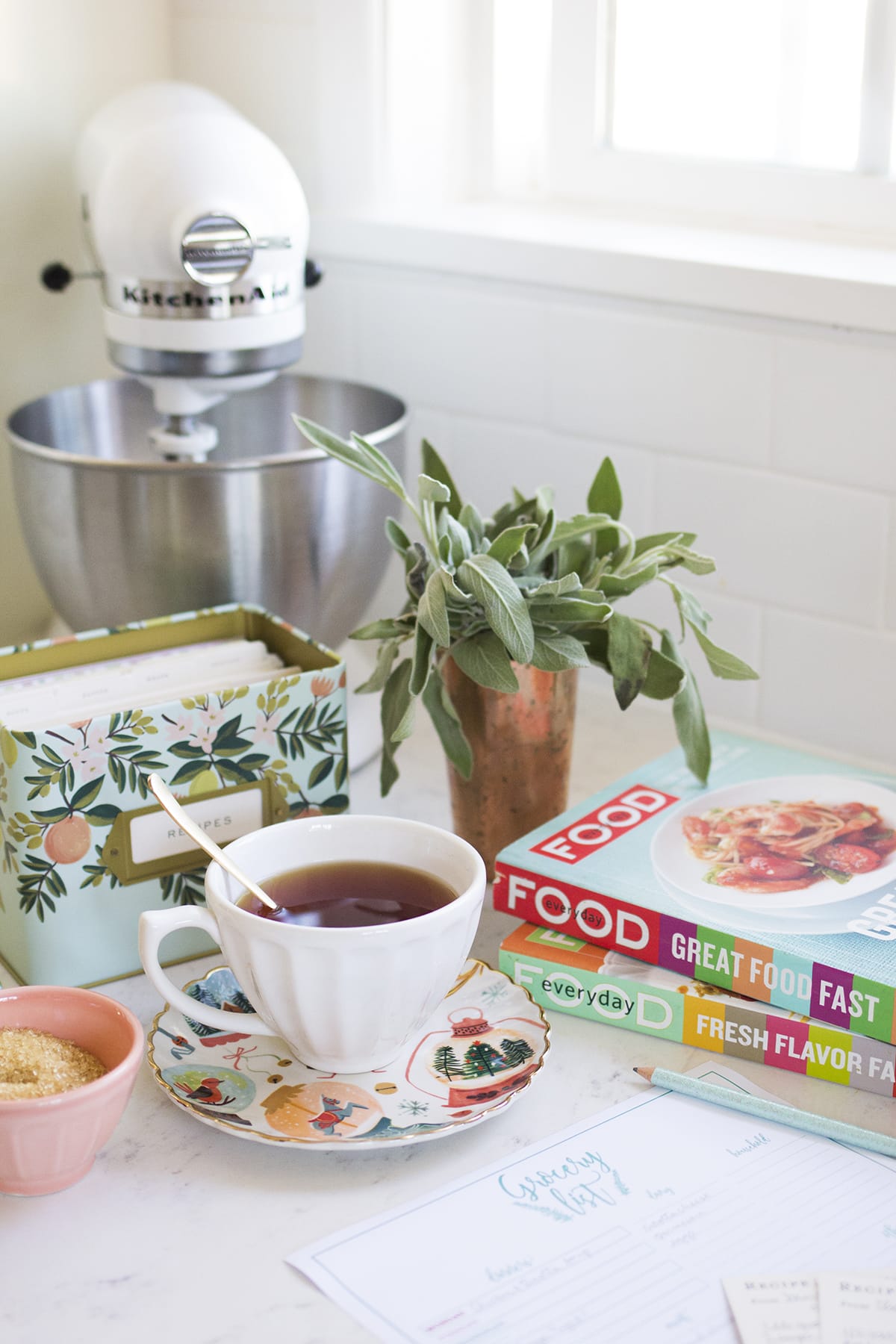 Disclosure: This post was sponsored by Pure Leaf and The FeedFeed however my love for tea, and these tips are my own! Pure Leaf bagged and loose teas are now available nationwide. Visit Amazon.com or head to your local grocery store to try all 10 hot and iced varieties including my favorite, Black Tea with Vanilla.
GIVEAWAY! Oh, and be sure to follow @thefeedfeed so that you don't miss the giveaway they are hosting with Pure Leaf on November 17th. You could win some fun stuff!
Save
Save
Save
Save