The end of the month signals discussion time for our October book club selection, The Silent Wife! I felt this was one of the easiest books to get through since I was dying to know how the events were going to unfold. And I realized that you don't always need monsters, ghosts, possessed dolls, or ax murderers in a story to make the hair on the back of your neck stand up; often it's the everyday things, the seemingly harmless things like the put-together wife with the smile on her face that prove to be the scariest of all. It can be shocking to find out what the human mind is sometimes capable of believing and justifying. Although The Silent Wife is a work of fiction, we have all heard of similar stories in the news and it's unsettling to know that we walk amongst such tortured souls. Here are some questions to consider when discussing the book with your book club members or here with us in the comments below!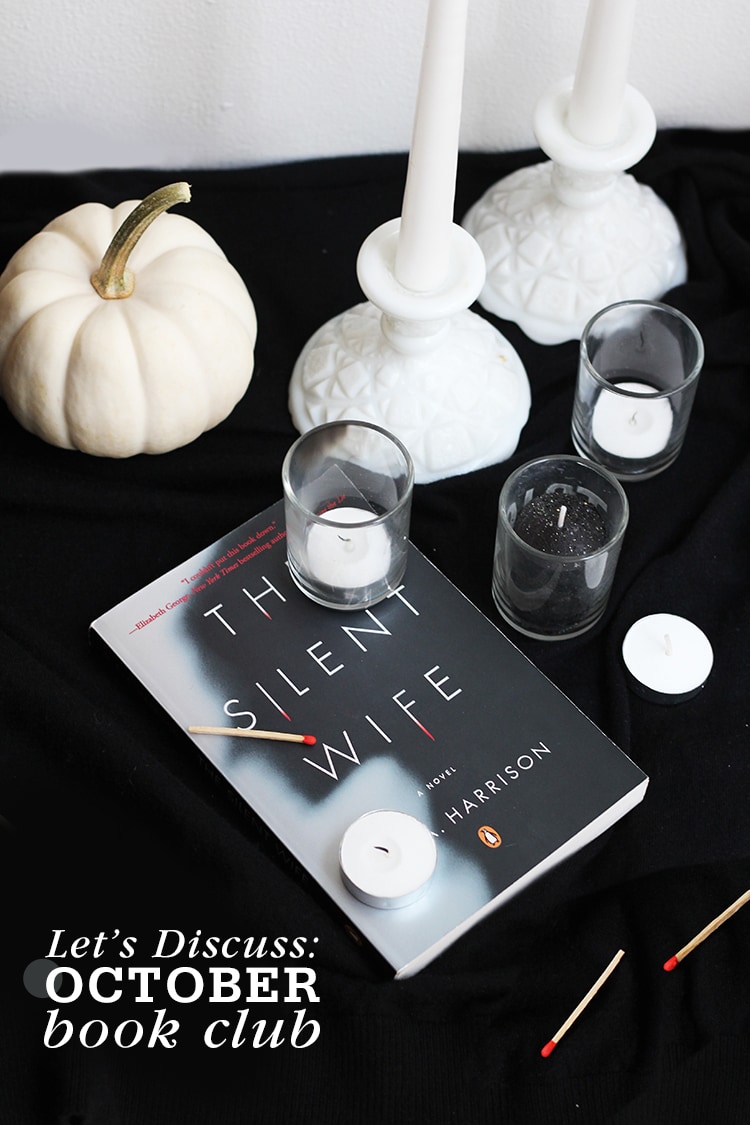 1. Why do you think Jodi looks the other way when Todd gets involved with other women? What does that say about her? What does that say about their relationship?
2. What are your thoughts on Natasha's character? Do you think her and Todd's relationship would have lasted?
3. Why does Jodi admire and open up to her friend Alison so much? What kind of "friend" does Alison prove to be?
4. Did you like the way the author switched back and forth between Jodi and Todd's point of views? How do you feel about this technique in general?
5. Were you surprised by the twist at the end or did you have a feeling that that's how things were going to unfold?
If you didn't get a chance to read The Silent Wife, you still can! It can easily be read cover to cover in one cozy weekend under a blanket. Then check back for our next selection coming soon!