There is no such thing as having too many easy and delicious crock-pot recipes especially when it comes to entertaining! Mojito Pulled Pork made with 7UP is perfect if you are hosting a family party, game night, or pot luck. This dish is a one-pot meal that serves itself.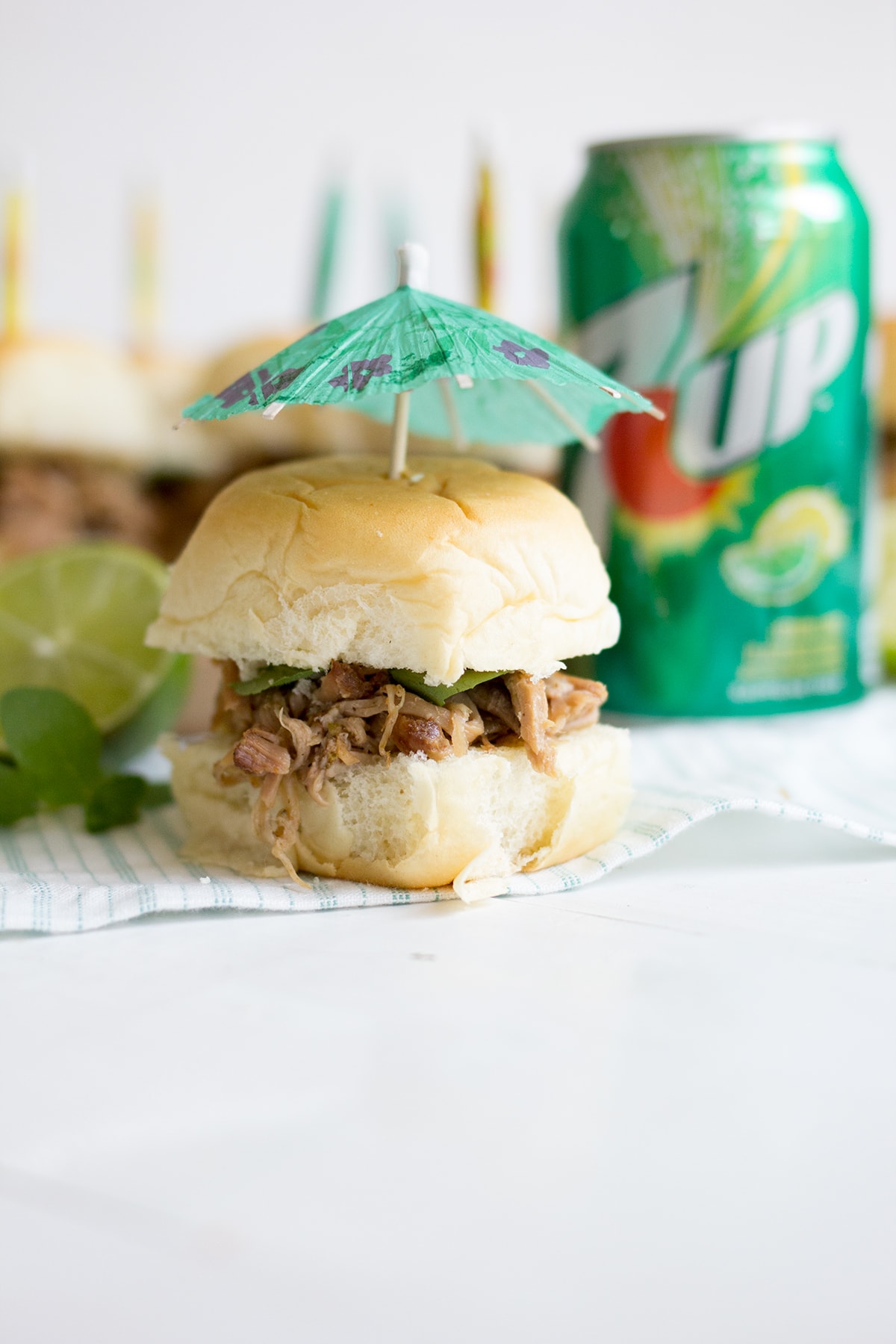 Mojito Pulled Pork
Inspired by classic mojito ingredients, this pork brings together sweet and citrusy 7UP, tangy lime juice, and a whole lot of spice to make the most tender slow cooked shredded pork. The 7UP works to tenderize the meat and give it just a hint of mojito sweetness.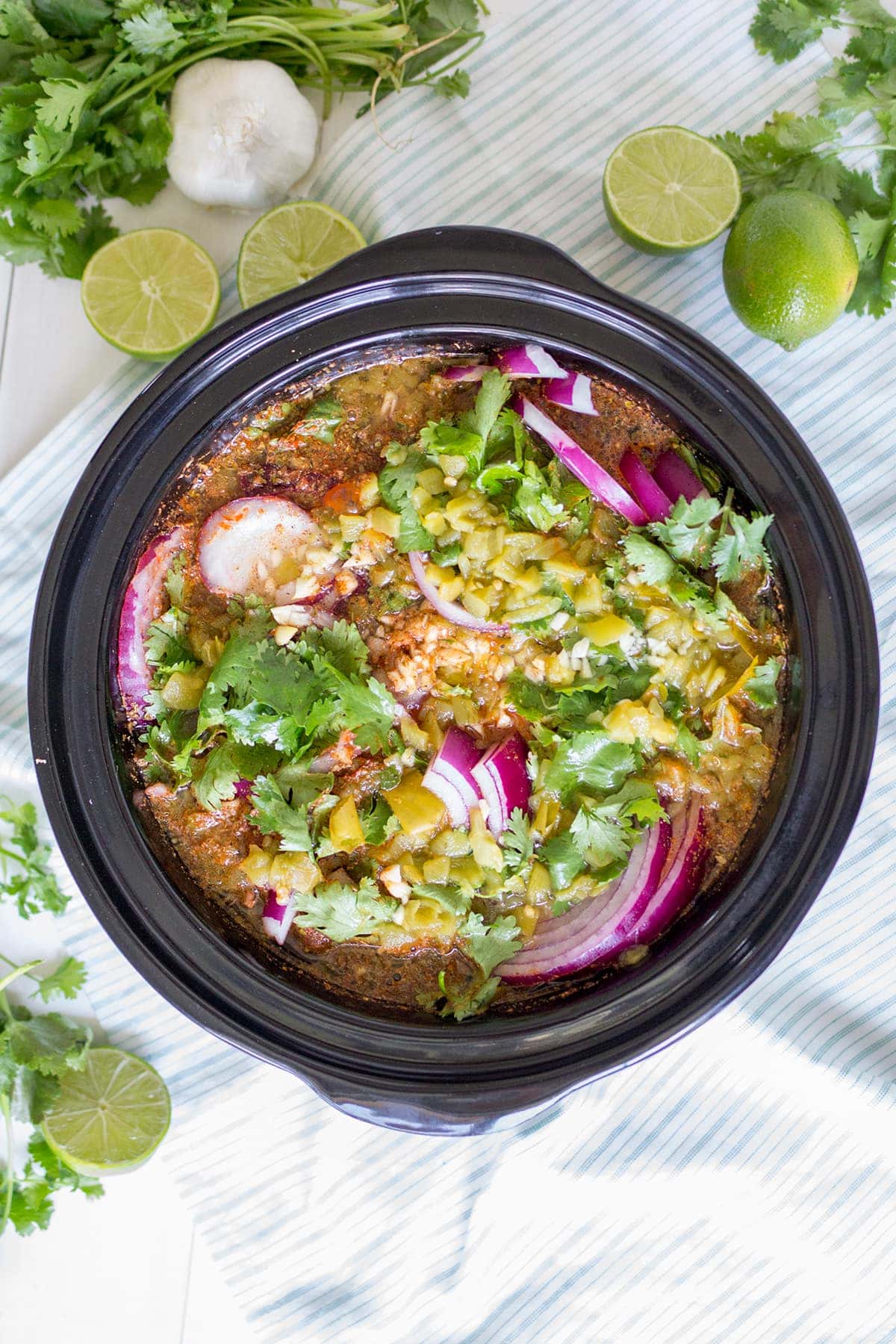 More Recipes You Might Enjoy: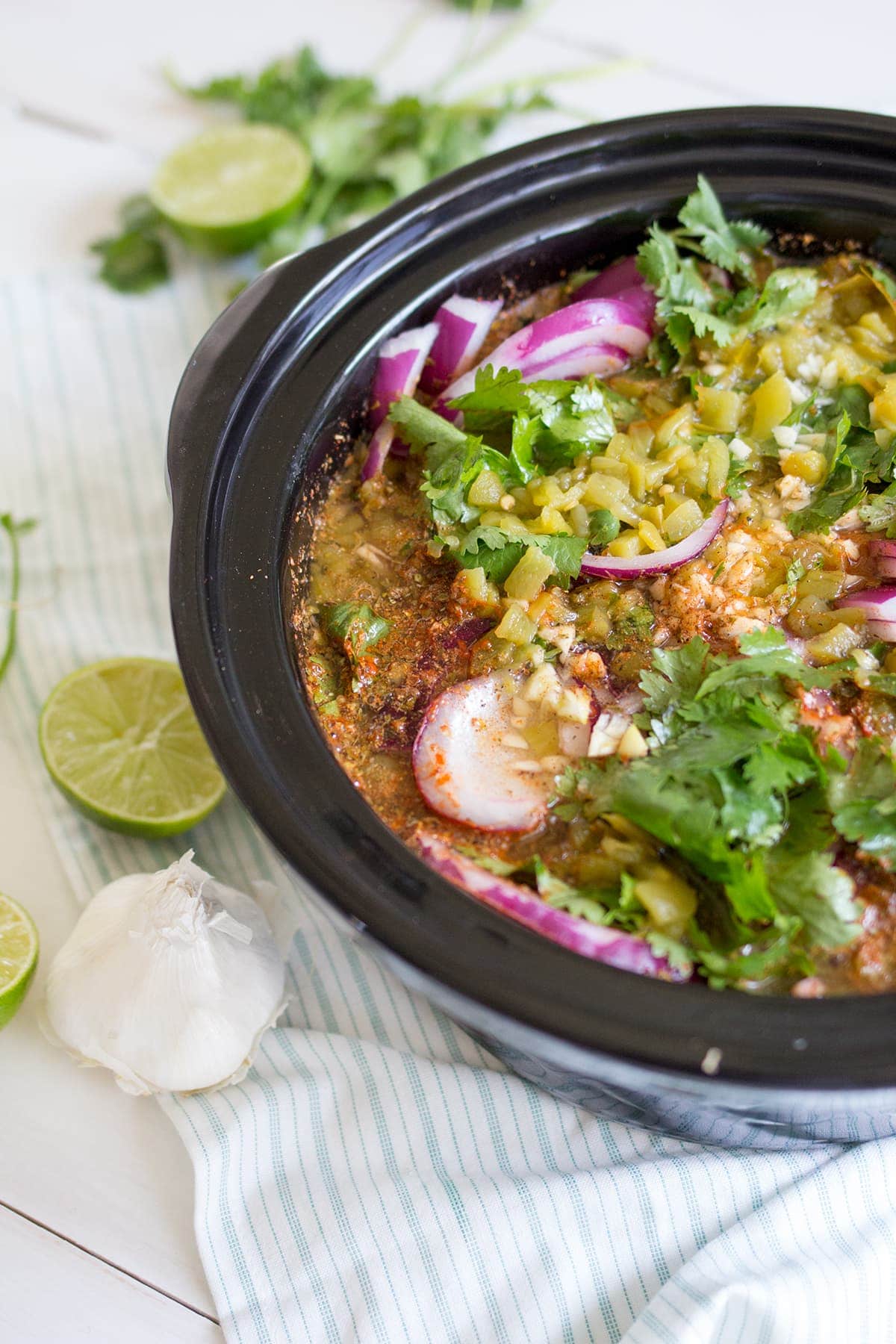 Pop all of the ingredients into your crockpot in the morning (or even the night before) and by party time it will be ready to shred and serve. Just do your best to not eat all of it in the process of shredding, I learned this lesson the hard way…it's just so GOOD!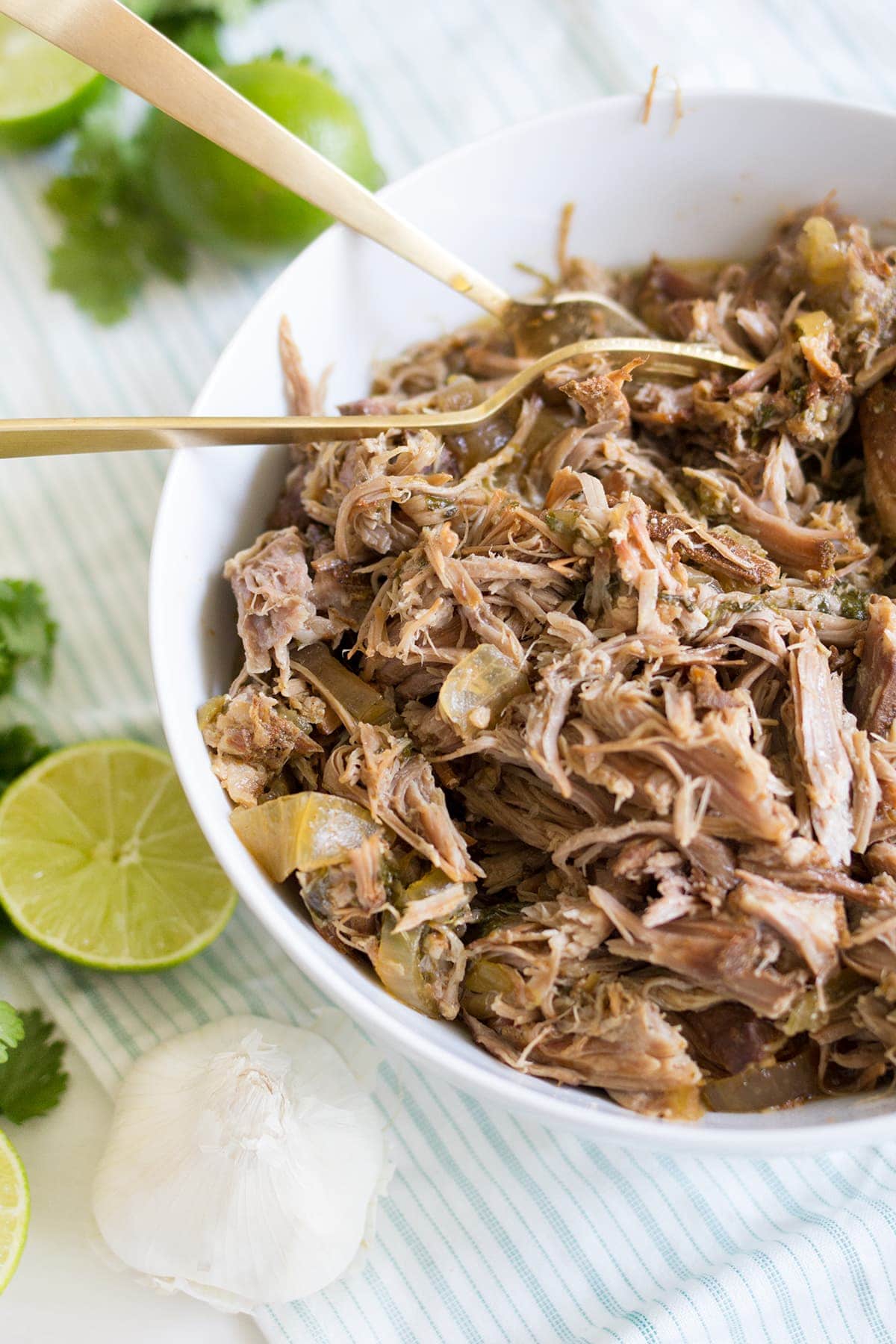 To bring home the mojito flavor, serve the shredded pork on small Hawaiian rolls with chopped fresh mint leaves. It's an unexpected combination but the sweet and spiced pork with the mint is really to die for.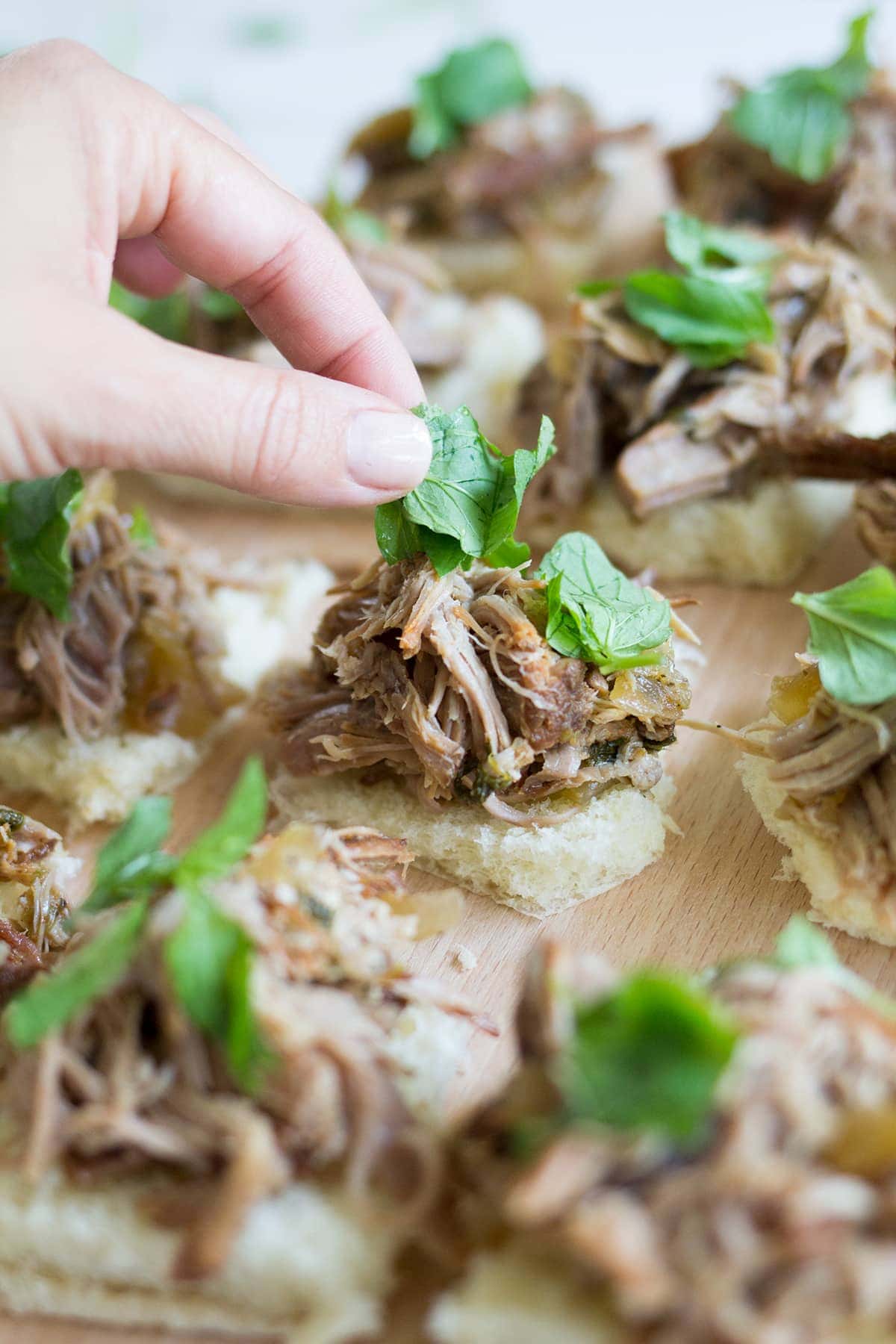 You could serve the shredded pork right out of the crock-pot for a buffet approach and let guests assemble their own sliders, or make a platter with pre-made sandwiches.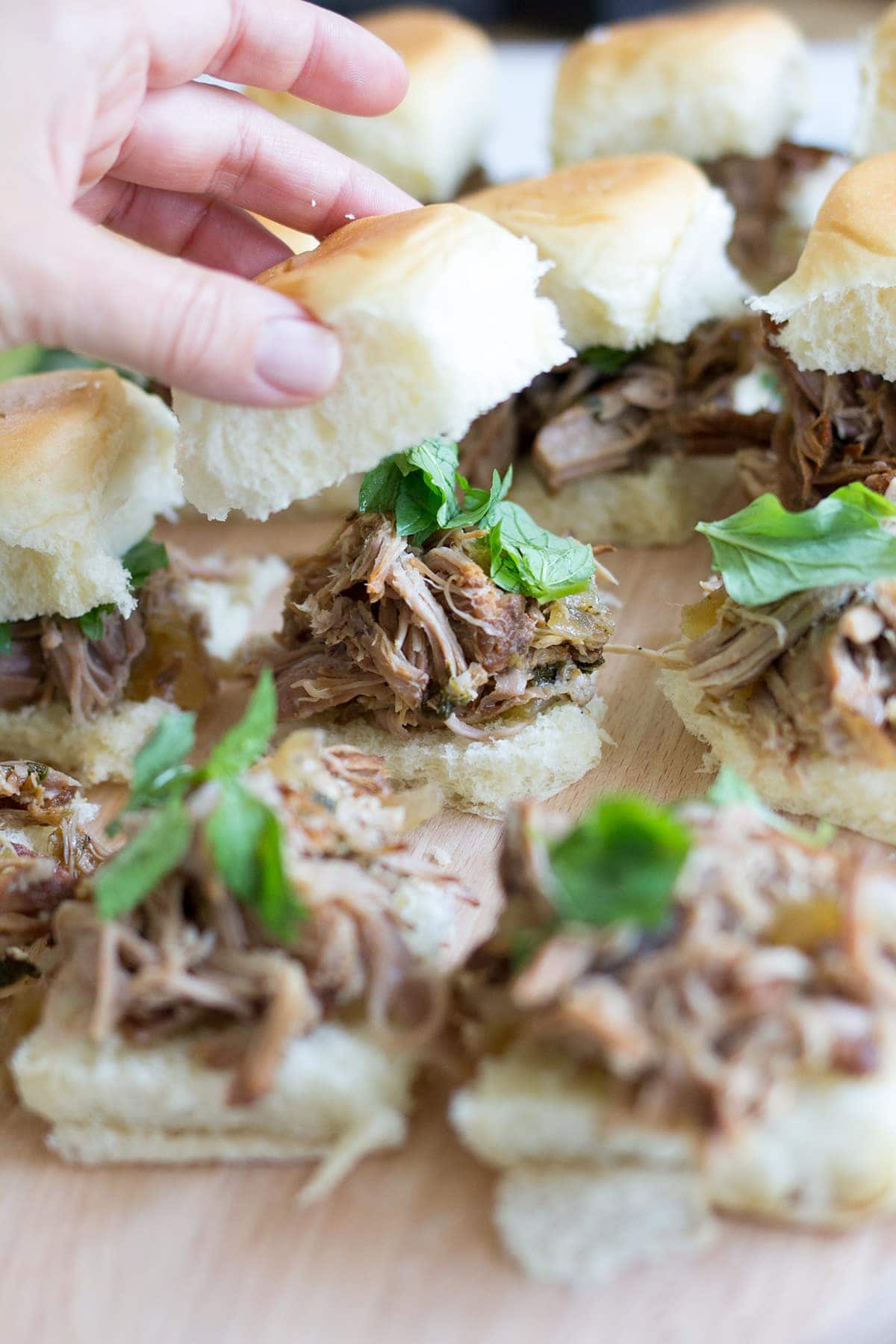 Use little cocktail umbrellas as your cocktail picks and this dish is party ready in no-time. Ok, who wants to throw a Labor Day Luau?!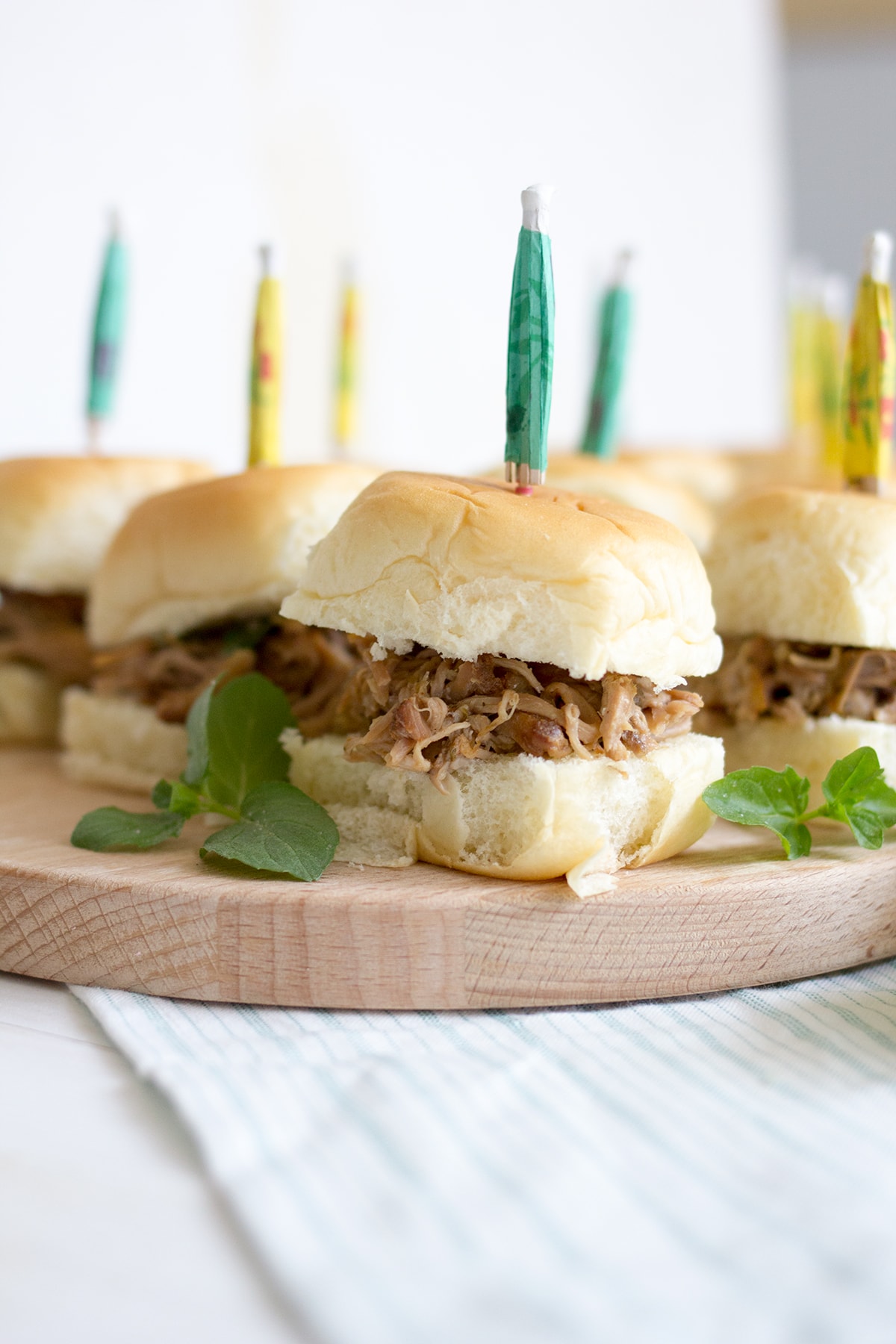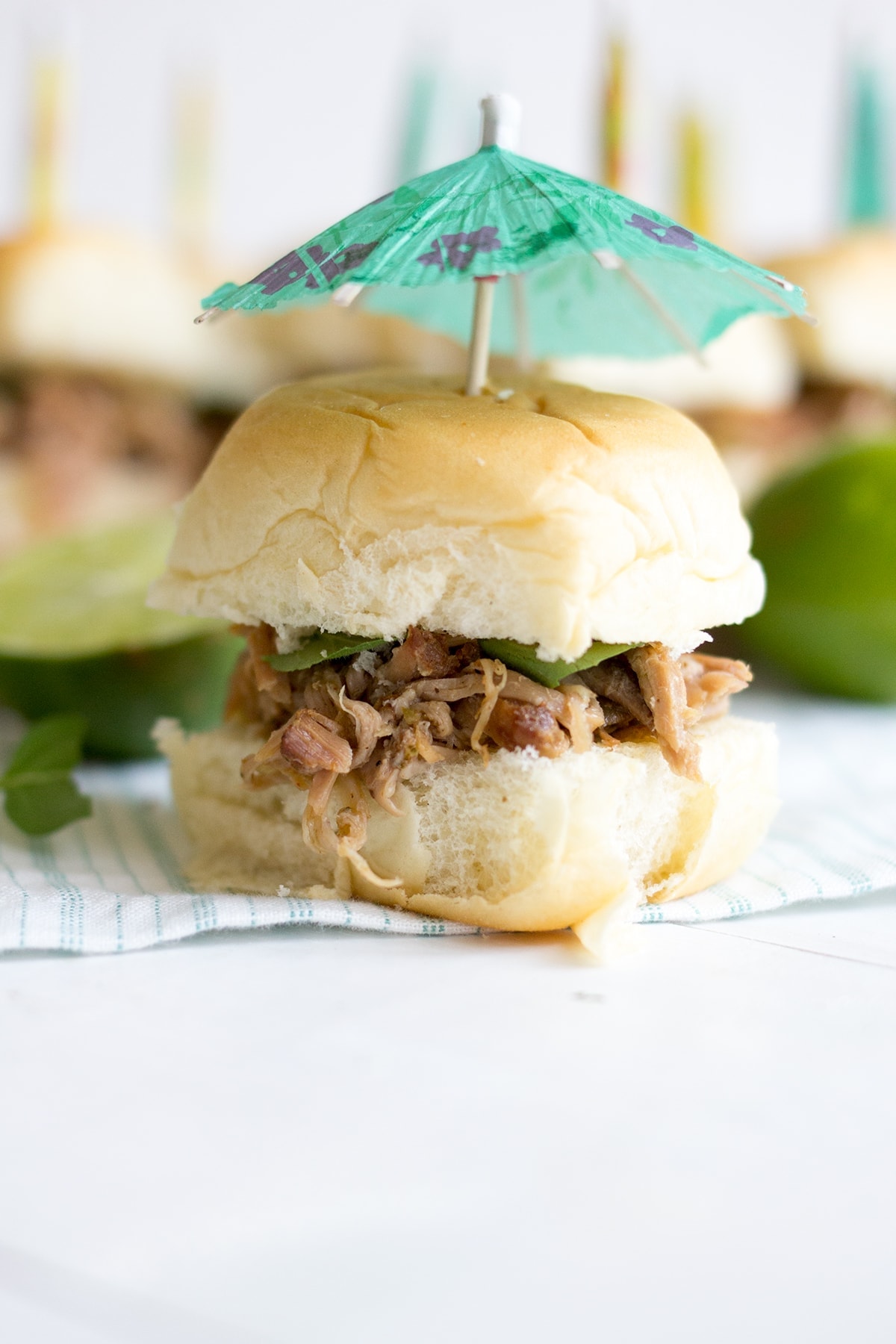 Time to make some Mojito Shredded Pork sliders! Here's how to do it…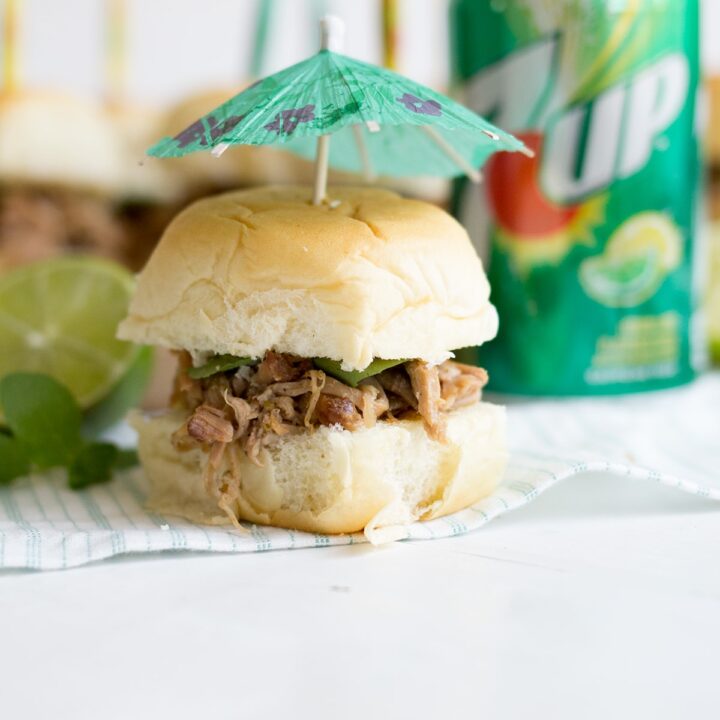 Mojito Pulled Pork
Ingredients
1 (3-4 pound) boneless pork shoulder roast
2 teaspoons salt
2 teaspoons dried oregano
2 teaspoons ground cumin
2 teaspoons paprika
2 teaspoons pepper
1 medium red onion, sliced
1 bunch fresh cilantro
1-7 oz can chopped green chilies
4 garlic cloves, minced
2 cans 7UP
juice of 3 limes
Hawaiian rolls
fresh mint for serving
Instructions
Place roast in slow cooker.
Combine the salt, oregano, cumin, paprika and pepper; rub over pork.
Add the whole cilantro leaves, onions, chilies and garlic to the slow cooker. Pour 7UP and lime juice over roast. Cover and cook on high for 7 hours or until meat is tender.
Remove roast; cool slightly. Skim fat from cooking juices; set aside 3 cups juices. Discard remaining juices. Shred pork with two forks and return to slow cooker. Stir in minced cilantro and reserved cooking juices; heat through. Spoon ½ cup meat onto each bun. Serve with