For those who may not be aware, and I won't blame you if you aren't, the Super Bowl is this Sunday! Yipee, football! No? Ok…well how about yippee commercials, cocktails and all sorts of yummy snack foods! Now we're talking.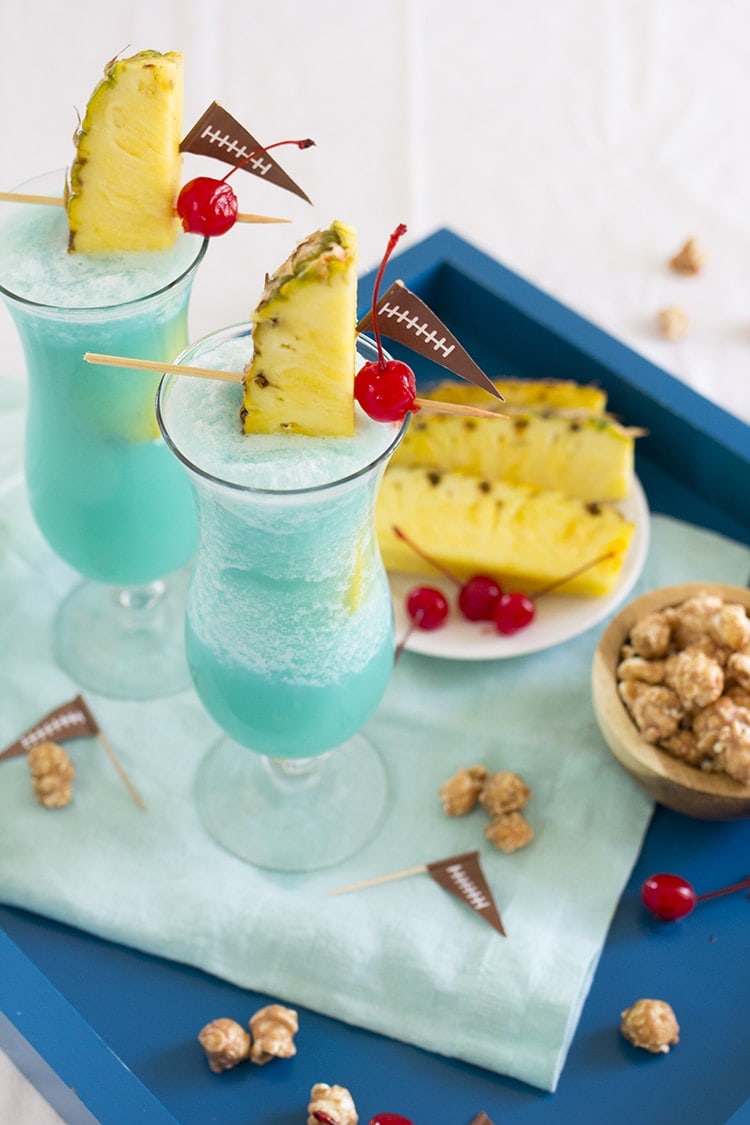 Every single year I have to Google "who is playing in the Super Bowl?" Ha! No, I am not a football fan but I do enjoy any excuse to blend a round of cocktails, make all of my favorite finger foods, and watch a good halftime show. Anyone know who's performing? I heard it's Lady Gaga! Gaaaaah! I hope she does something outrageous.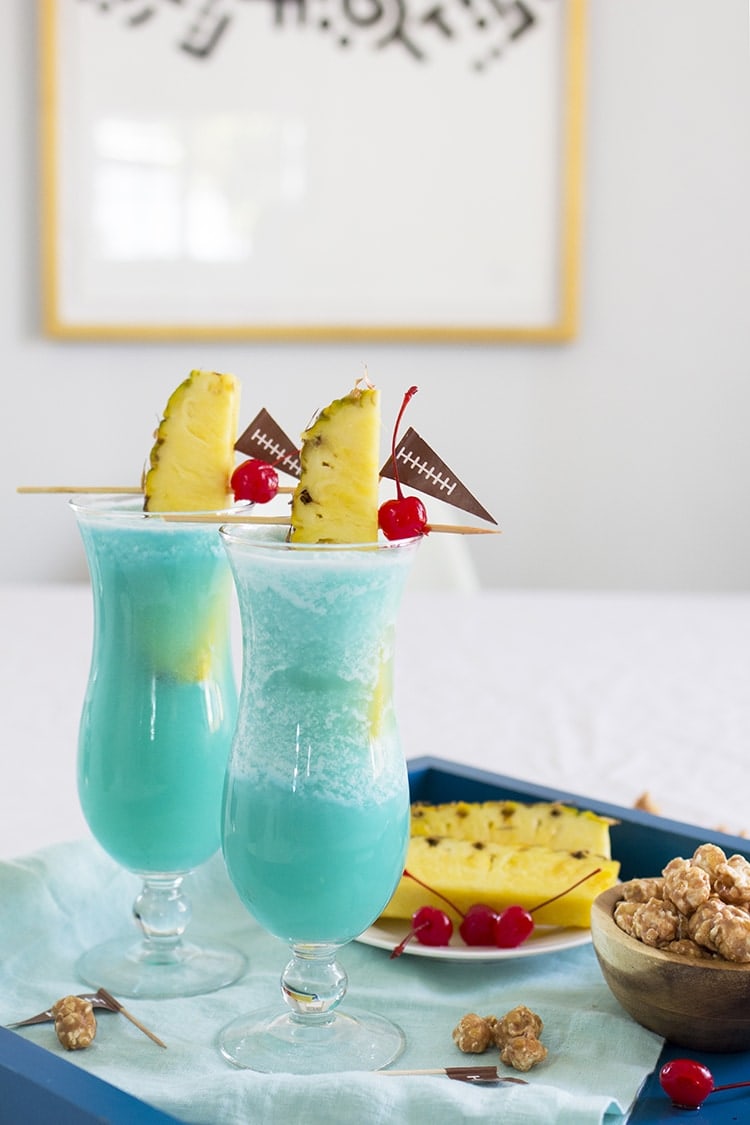 These retro Blue Hawaiians are the perfect cocktail to serve this Sunday whether you happen to be a football fan or just a commercial watcher. They are heavy on the garnish, shockingly blue, and an orange twist on everyone's favorite piña colada. The perfect cocktail partner to spicy hot wings and savory dips.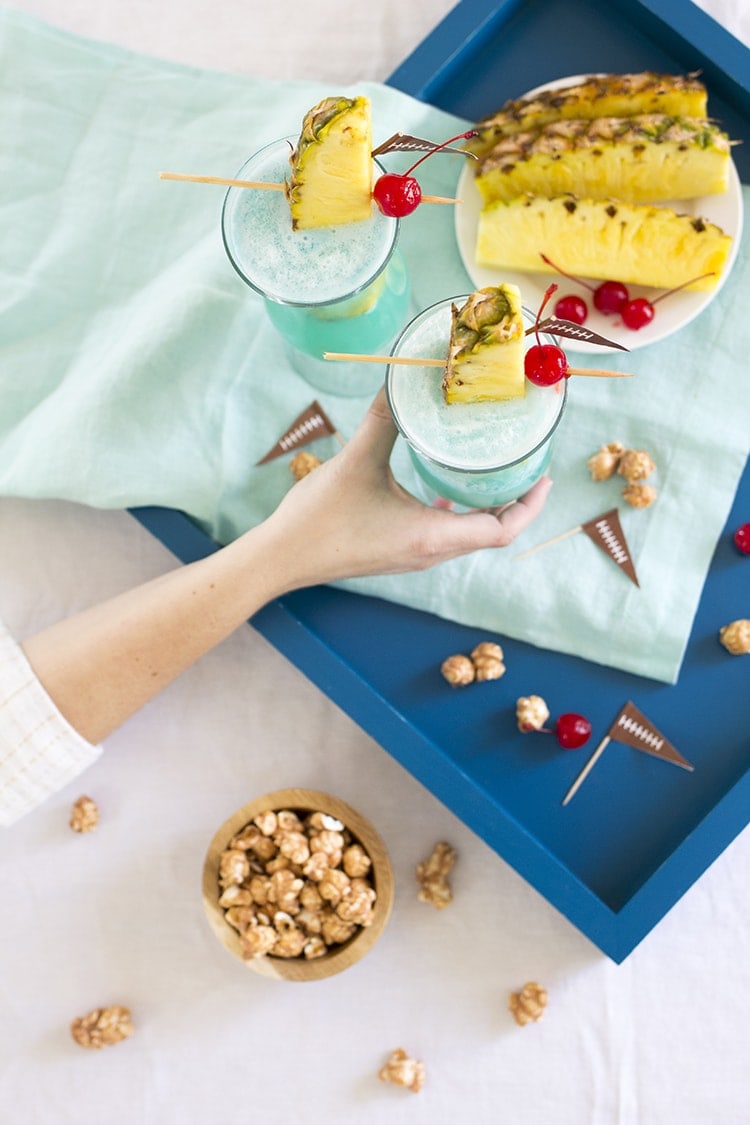 Add Barbecue Chicken Sliders, Cheesy Dill Artichoke Dip, Queso Fundido, Blistered Shishito Peppers with Buttermilk Dip, or Lambs in a Blanket to your game day menu and you've got yourself a party! Or stick to the classic and always delicious Spinach Artichoke Dip served in a sourdough bread bowl, my favorite. I'm getting hungry just thinking about Sunday!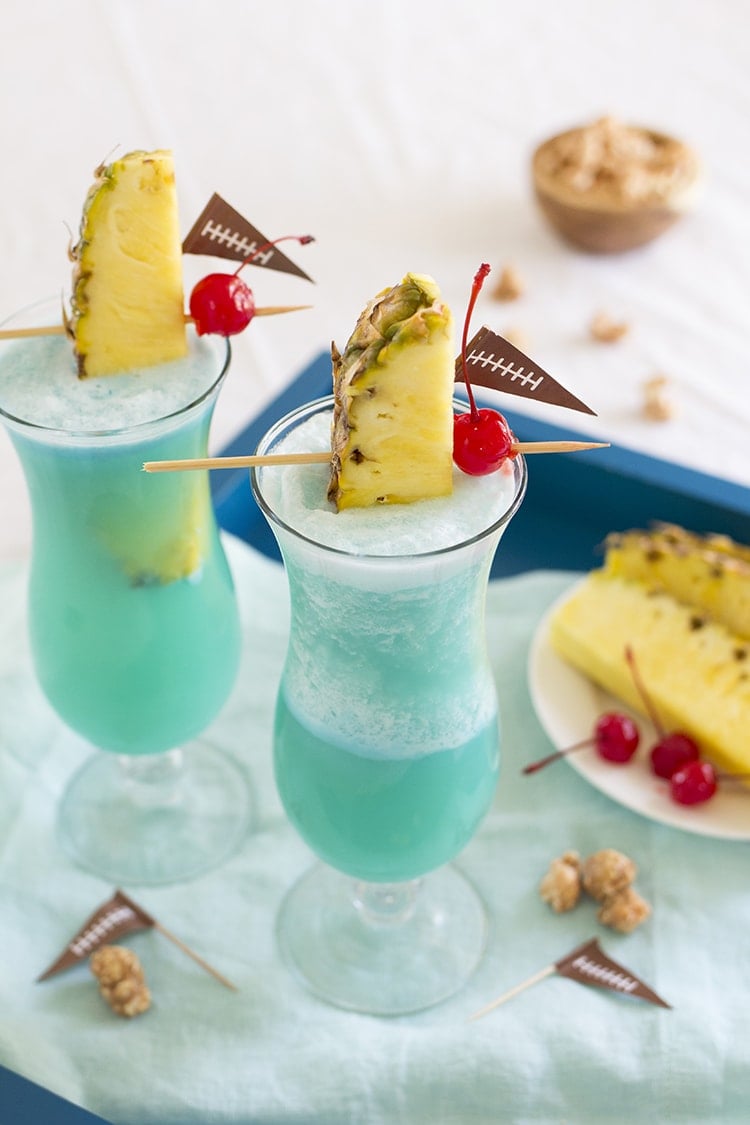 So, are you a football fan or just here for the commercials? Oh, and by a show of hands, who picks teams based on their uniform colors and quarterbacks? I have my money on The Patriots...I Googled it.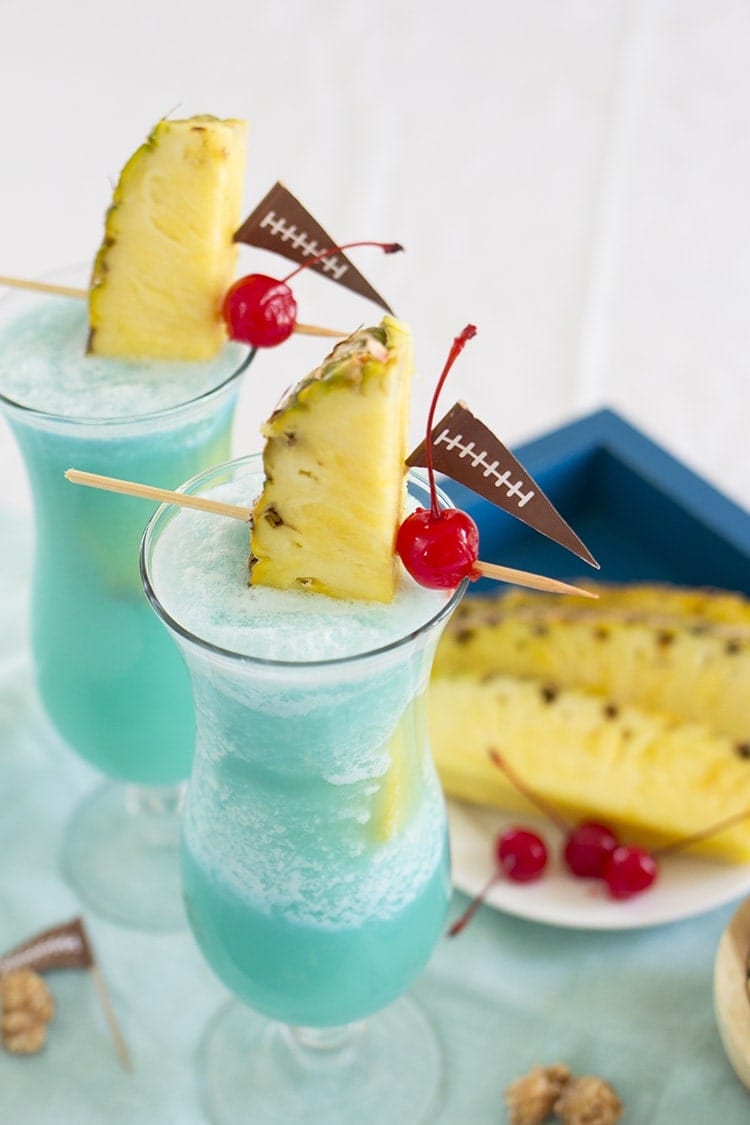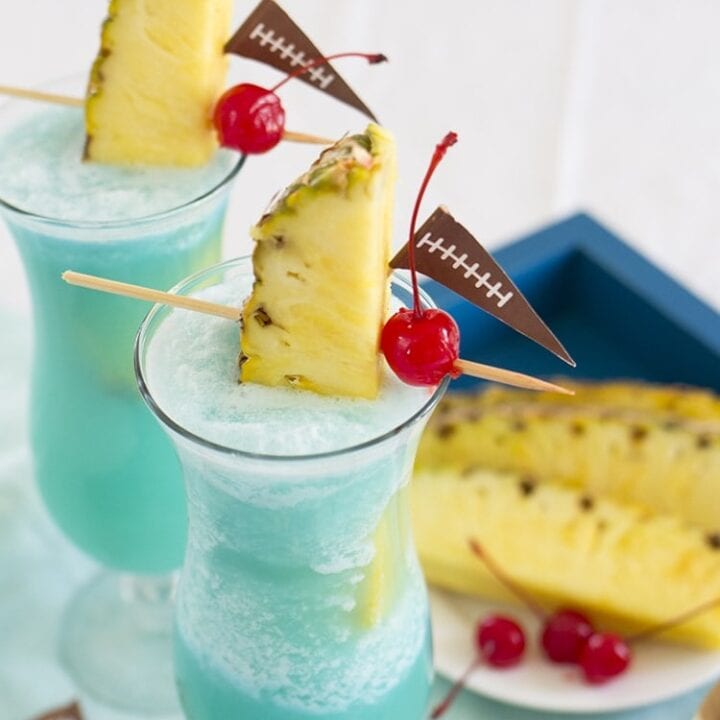 Blue Hawaiian Cocktails
Ingredients
1 fluid ounce light rum
1 fluid ounce blue Curacao liqueur
2 fluid ounces pineapple juice
1 fluid ounce cream of coconut
1 cup crushed ice
1 pineapple slice
1 maraschino cherry
Instructions
Combine rum, blue Curacao, pineapple juice, cream of
coconut, and 1 cup crushed ice in blender. Puree on high speed until smooth. Pour into chilled hurricane glass.
Garnish with a slice of pineapple and a maraschino cherry.