So, who else gets wildly excited when stone fruit is in season? Raise your hands! Ok, I can't actually see how many hands are raised but I'm assuming there are a whole lot of them. After all, who doesn't love nectarines, peaches & plums? The juiciest and sweetest fruit summer has to offer…I just adore them all!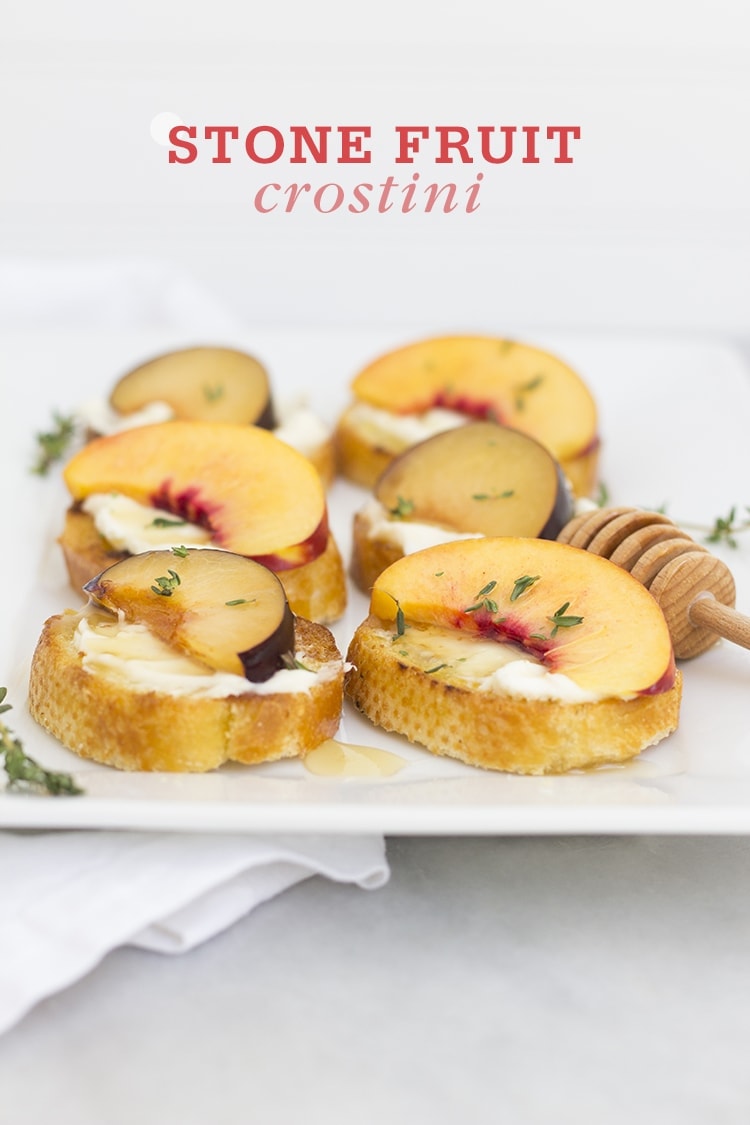 When nectarines are ripe I love to eat them just about every day. Sliced into my cereal, eaten whole as a snack, on top of my yogurt or as a summer crostini.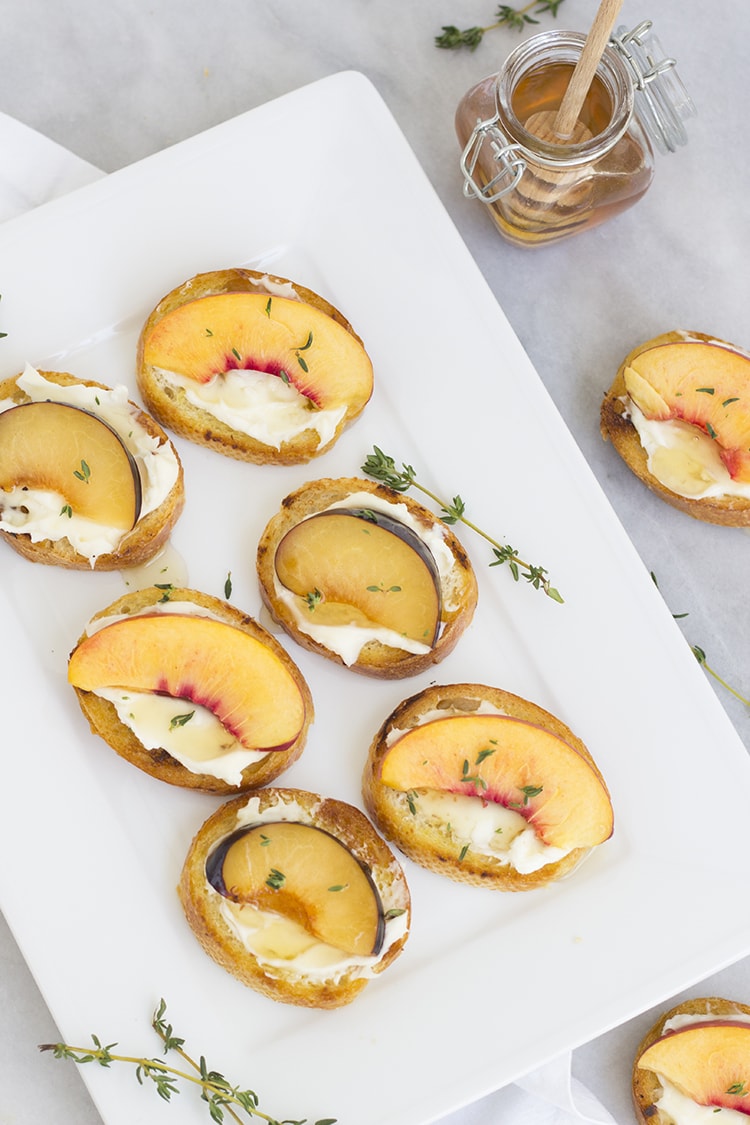 Nectarines and plums make an easy summer appetizer sliced over crusty pieces of bread with a drizzle of honey, a good spread of cheese, and a sprinkling of fresh herbs.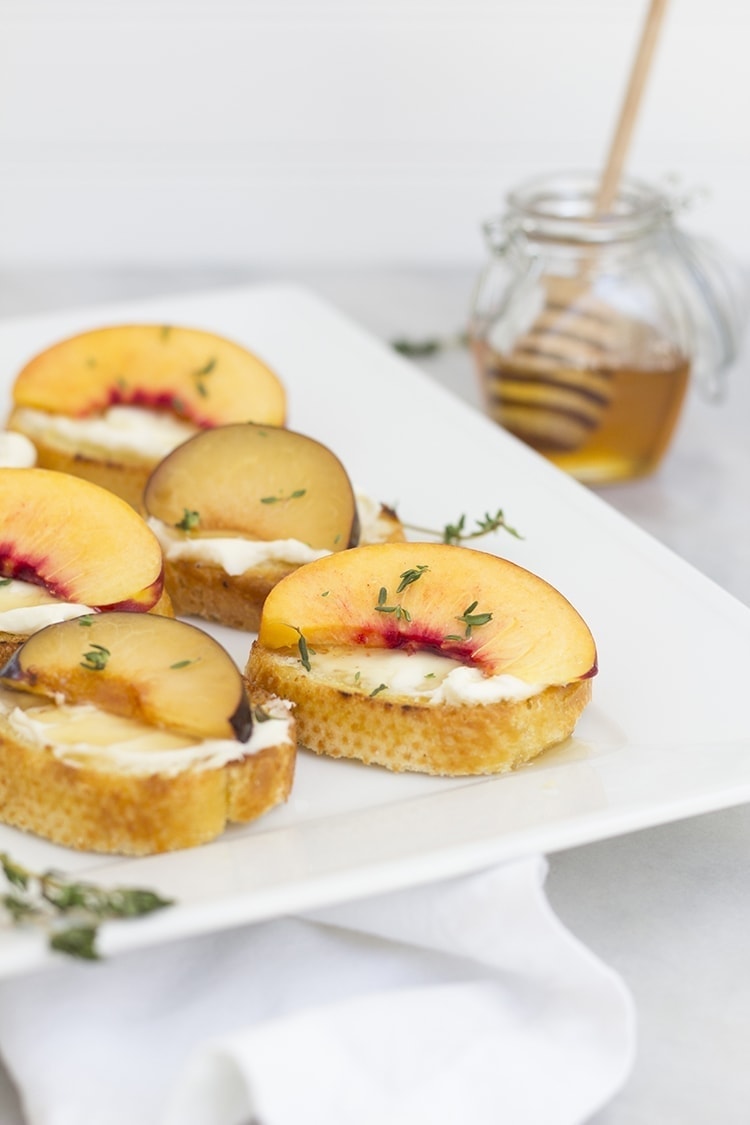 For this appetizer I like to use a combination of sweet mascarpone cheese mixed with triple cream brie but that's just me! You could absolutely substitute goat cheese or even a creamy mild blue. Go wild!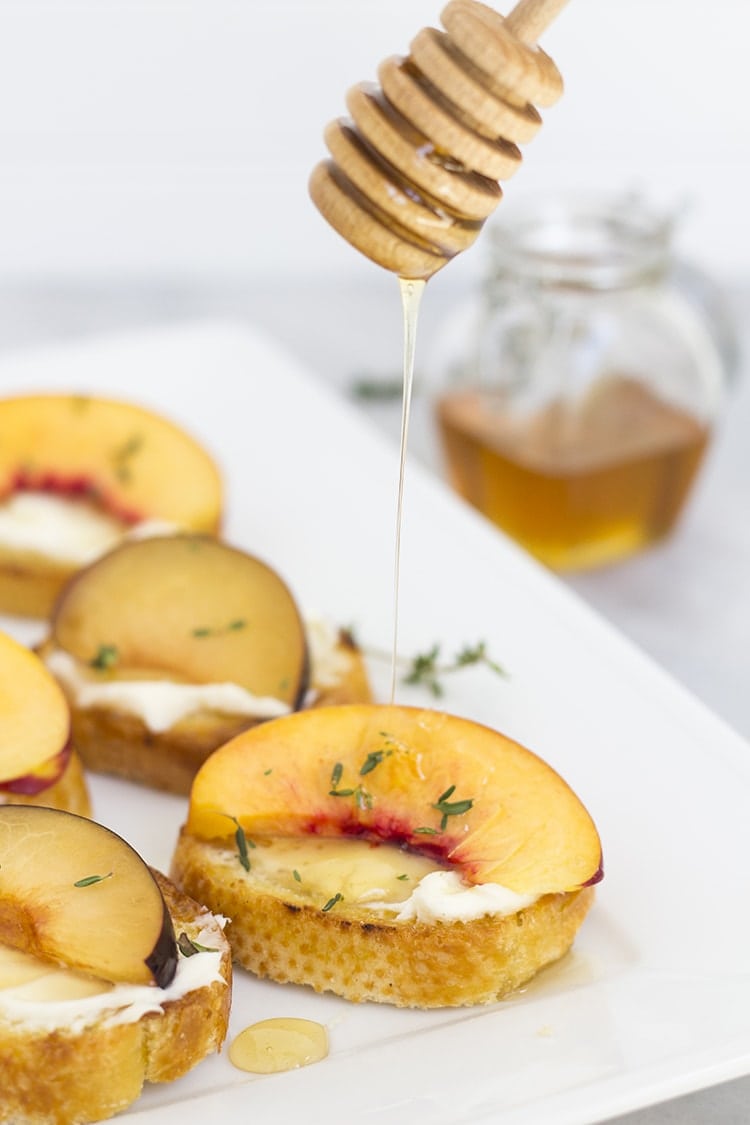 I say, make these Summer Stone Fruit Crostini this weekend and try them for yourself…you'll be glad you did!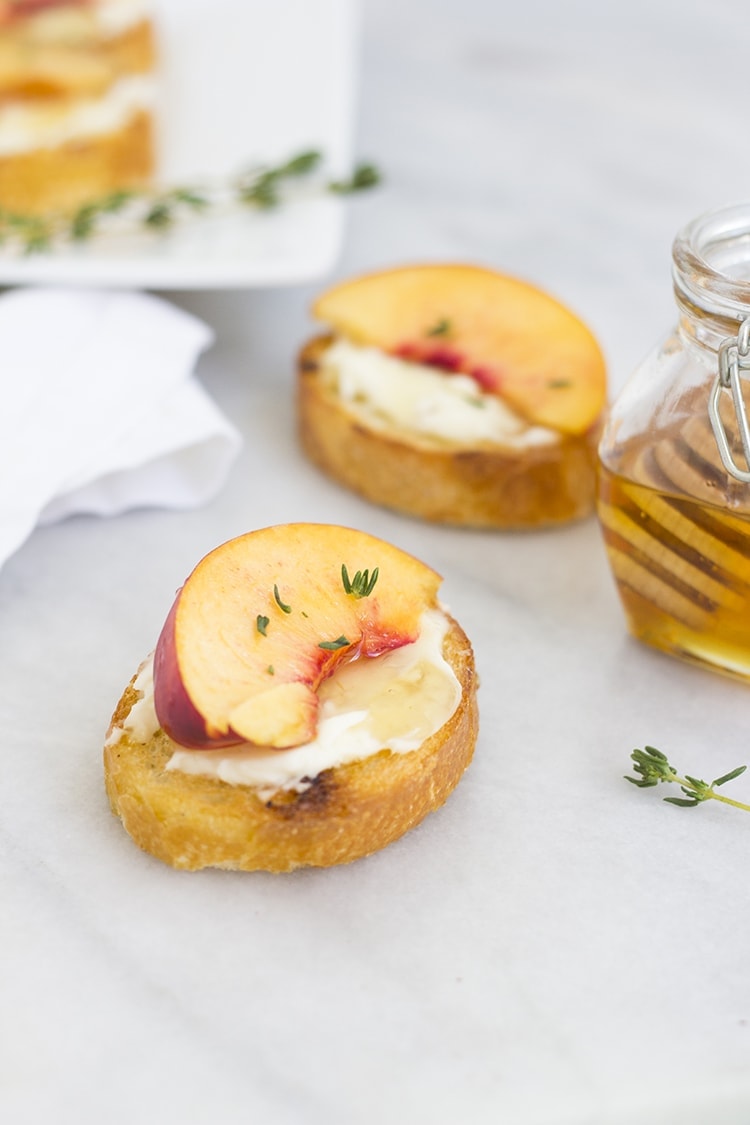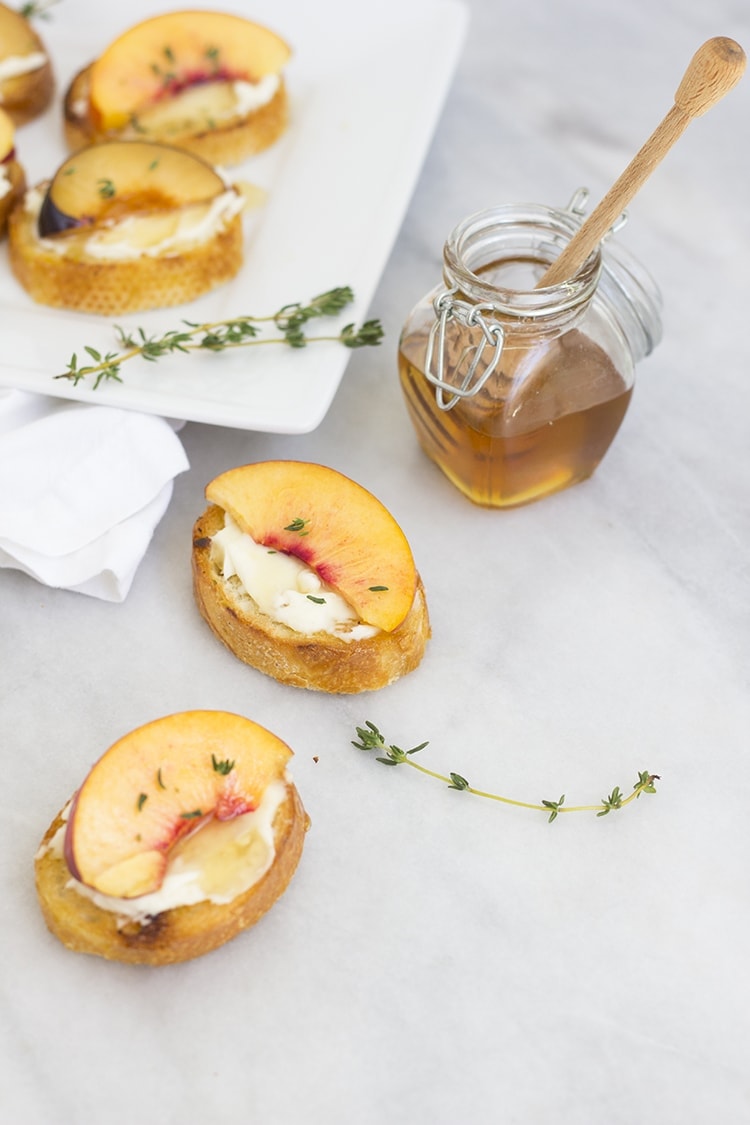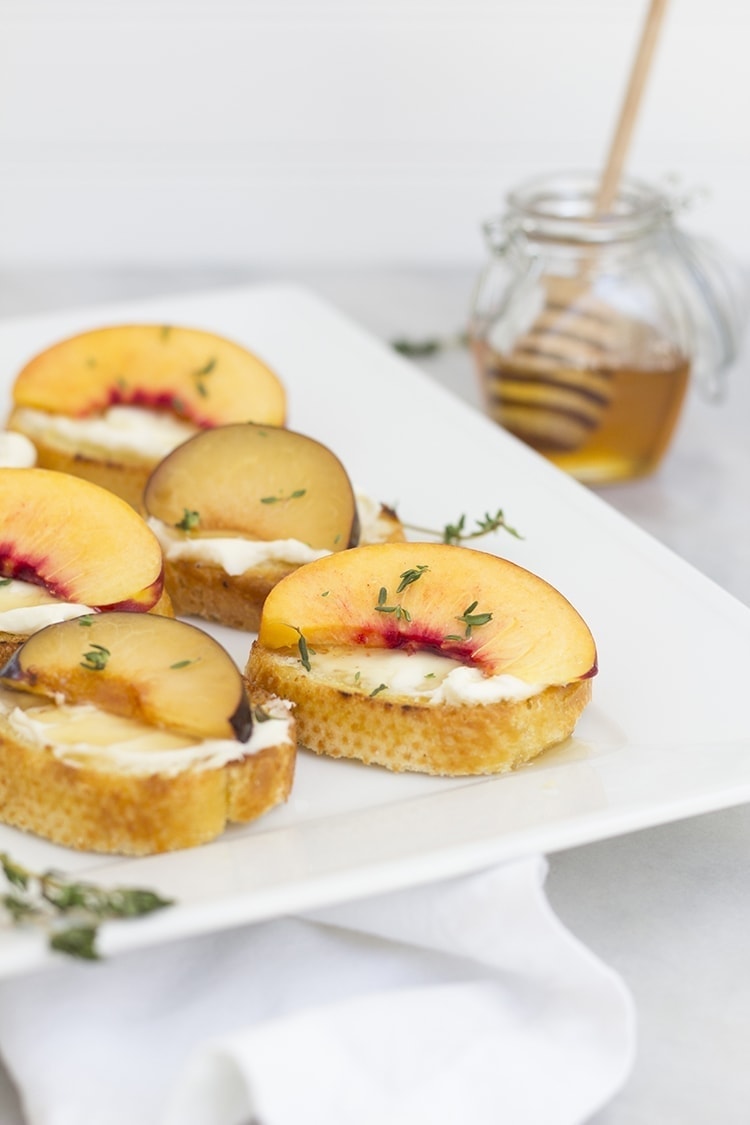 Summer Stone Fruit Crostini
2015-07-08 21:25:47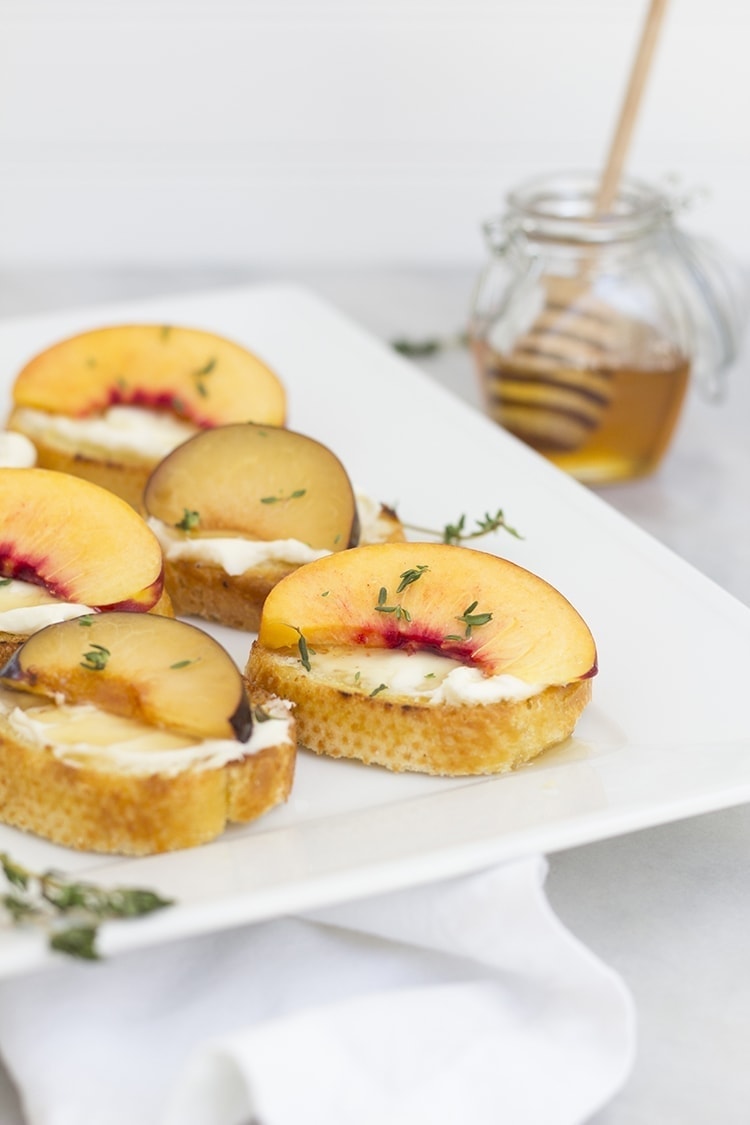 Serves 4
Creamy brie and mascarpone cheese topped with summer stone fruit, a drizzle of honey and fresh thyme.
Ingredients
4 oz Triple Cream Brie
4 oz Mascarpone Cheese
1 ripe nectarine, sliced
1 ripe plum, sliced
french baguette
olive oil
fresh thyme
honey
Instructions
Thinly slice baguette (about 12 slices) and drizzle lightly with olive oil. Toast in a dry non-stick pan oil side down until crisp and golden. Set aside.
In a bowl combine mascarpone and brie. (removing the brie rind) Mix until creamy, smooth and well combined.
Spread each crostini with cheese mixture.
Top with a slice of fruit, a drizzle of honey and a sprinkle of fresh thyme leaves.
Serve and enjoy!
Freutcake https://www.freutcake.com/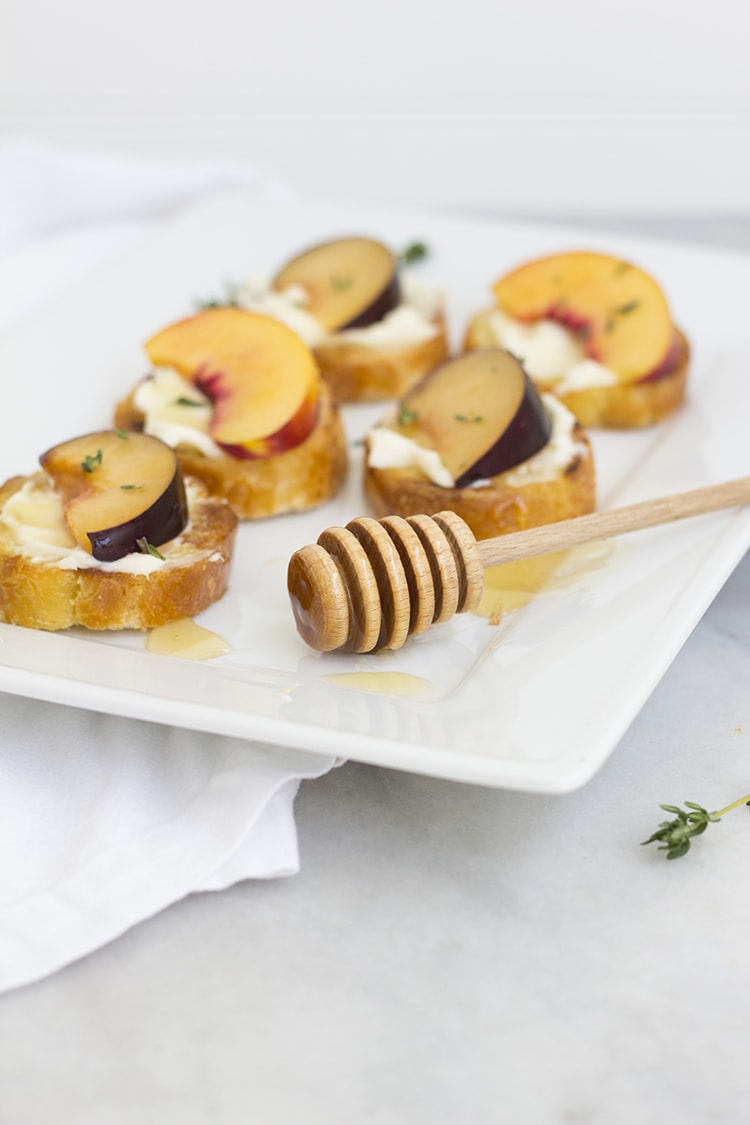 photos by Leah Bergman