When I was pregnant and feeling especially sick I remember saying to a girlfriend of mine that I couldn't wait to feel normal again. Her response, you'll never feel "normal" again once the babies come but one day you will find your "new normal" and it will be even better than you can imagine.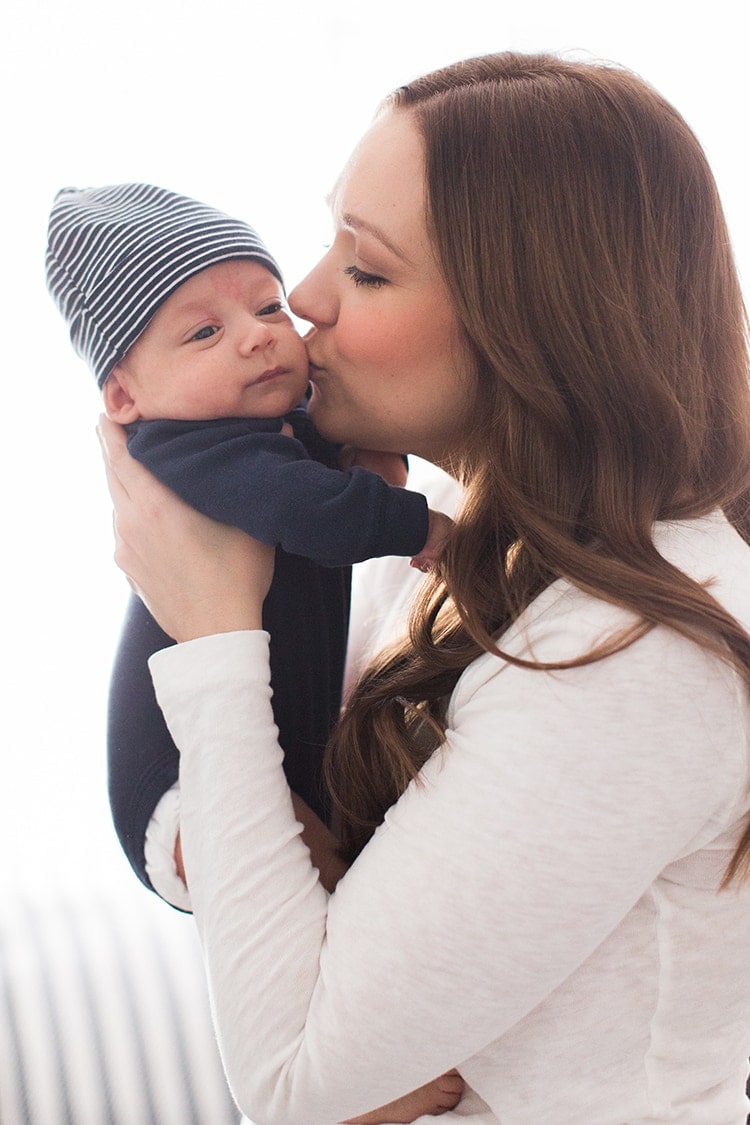 Today the twins turned 4 months old and my new normal is one big squishy, slobbery, sweet and cooing, gummy smile filled, milky mess. Millie is cutting her first tooth (already) and Jackson has a laugh that completely melts my heart even in my grumpy sleep-deprived moments.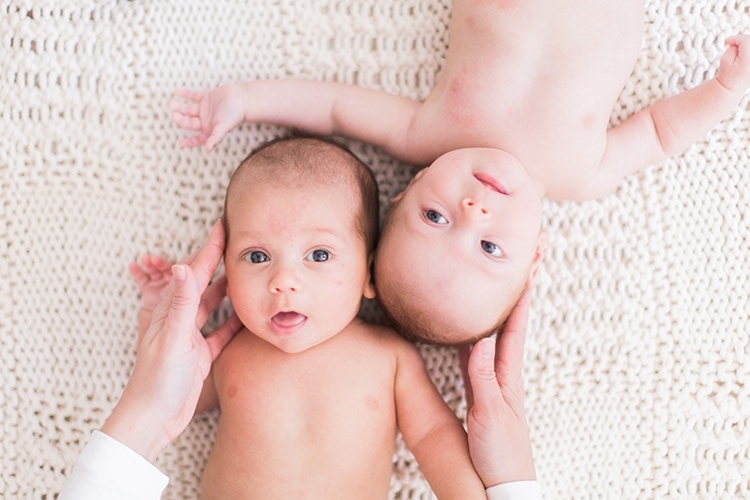 If I'm being totally honest, I always thought a small part of me would miss my old life before babies. Does that sound terrible? But while I do sometimes dream of sitting down for dinner with Jason and a glass of wine in a nice restaurant, all of those other old normals have somehow become a whole lot less important to me. I like to think that they live in the back of my closet along with my beautiful and impractical silk blouses.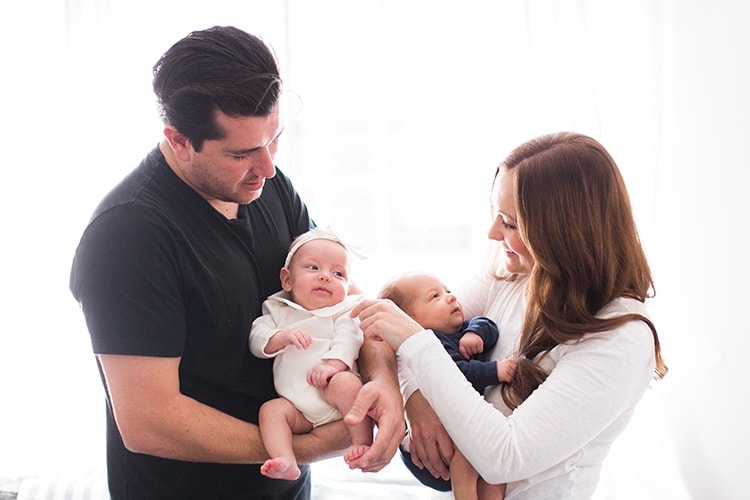 I'm still not quite sure what my new normal will become but for now it's long sleepless days and nights filled with nothing but an overwhelming amount of love…and the constant struggle to get to the grocery store, ha! It's better, harder, and more fulfilling than I could ever have imagined.
Have a great weekend my friends and savor your normal whatever that may be!
Photos from our baby shoot last week with Chloe Moore Photography.