Go ahead, eat the grass…at this point, what could it hurt? It's been a long week of nothing but fevers and colds, one ear infection, and exactly five sleepless nights spent cuddling babies, but finally yesterday it was all sunshine and nibbling on grass.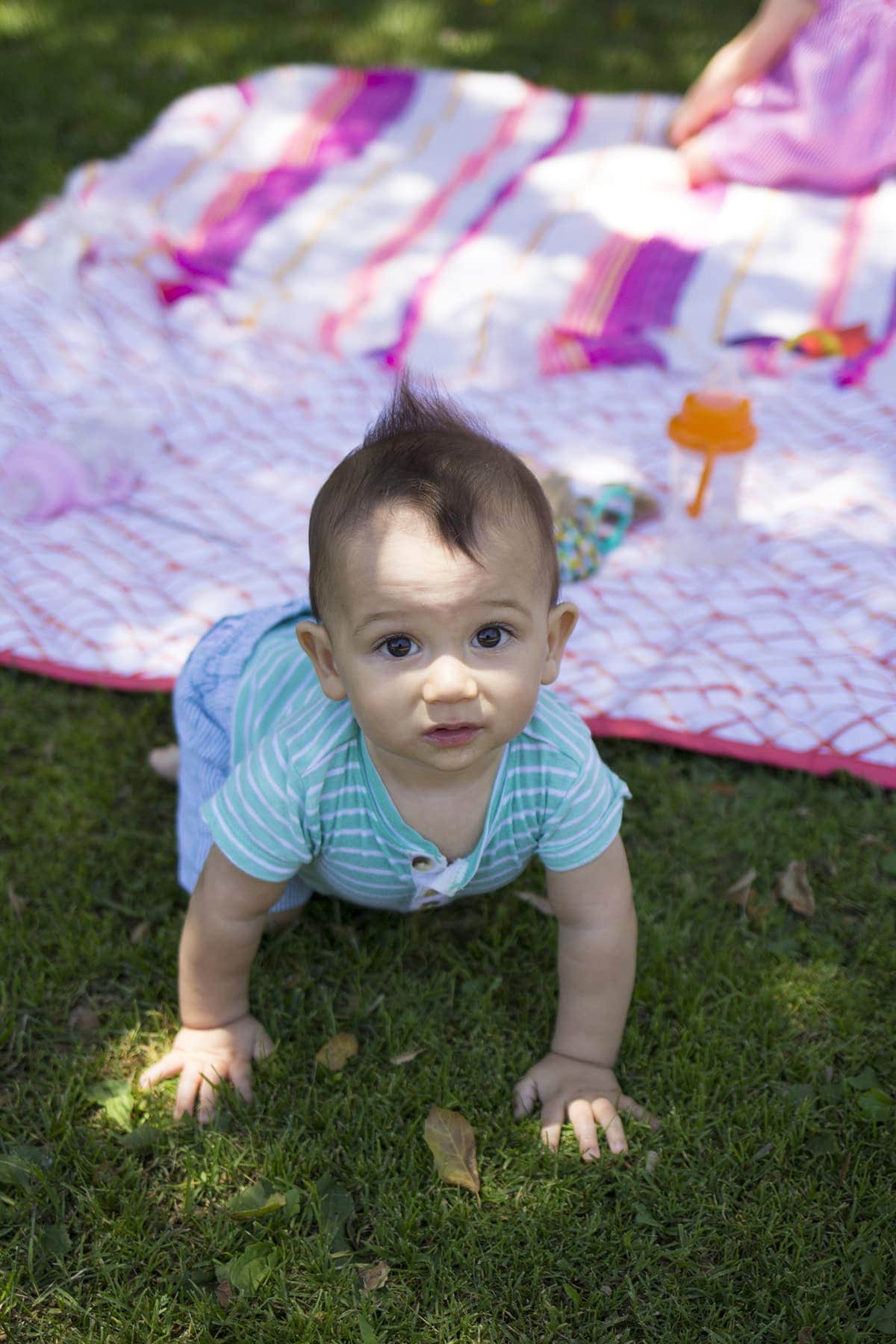 Everything sort of stops when your babies get sick, am I right? I had planned to post my sister's recipe for flour and egg free peanut butter cookies last week. The kind of cookies that make you want to eat half a dozen and you don't really feel quite so bad because they are flourless…but then my babies got sick and cookies and other such things just weren't as important.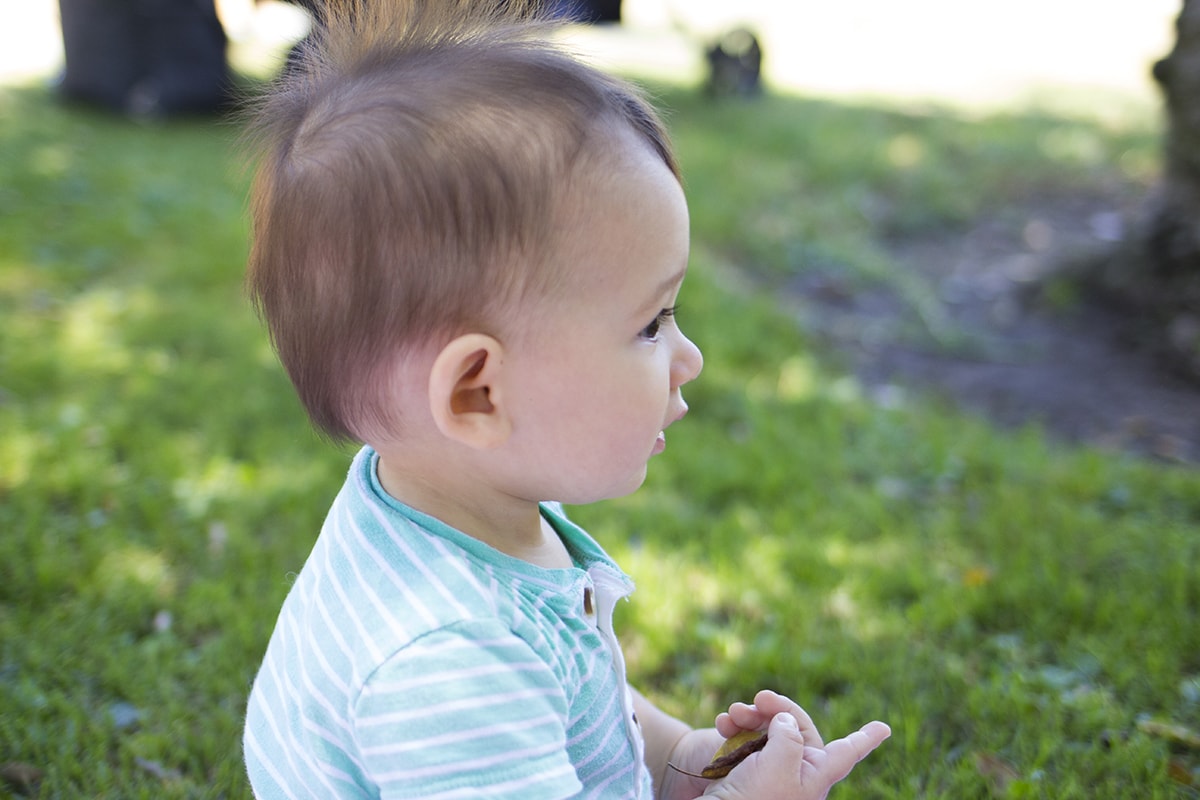 In fact, not much of anything got done around our house this past week, unless you consider the continual hand washing and sheet sanitizing that occurred, getting things done. Well, then I was super productive! Worst of all, Jason caught the nasty bug that bit the babies. So, with three sickies in my care I chugged Emergen-C and hoped for the best. Mom's don't get sick, right? Well, at least that should be a rule! Thankfully after lots of kisses and a few trips to the pediatrician, the babies (and Jason) are on the mend.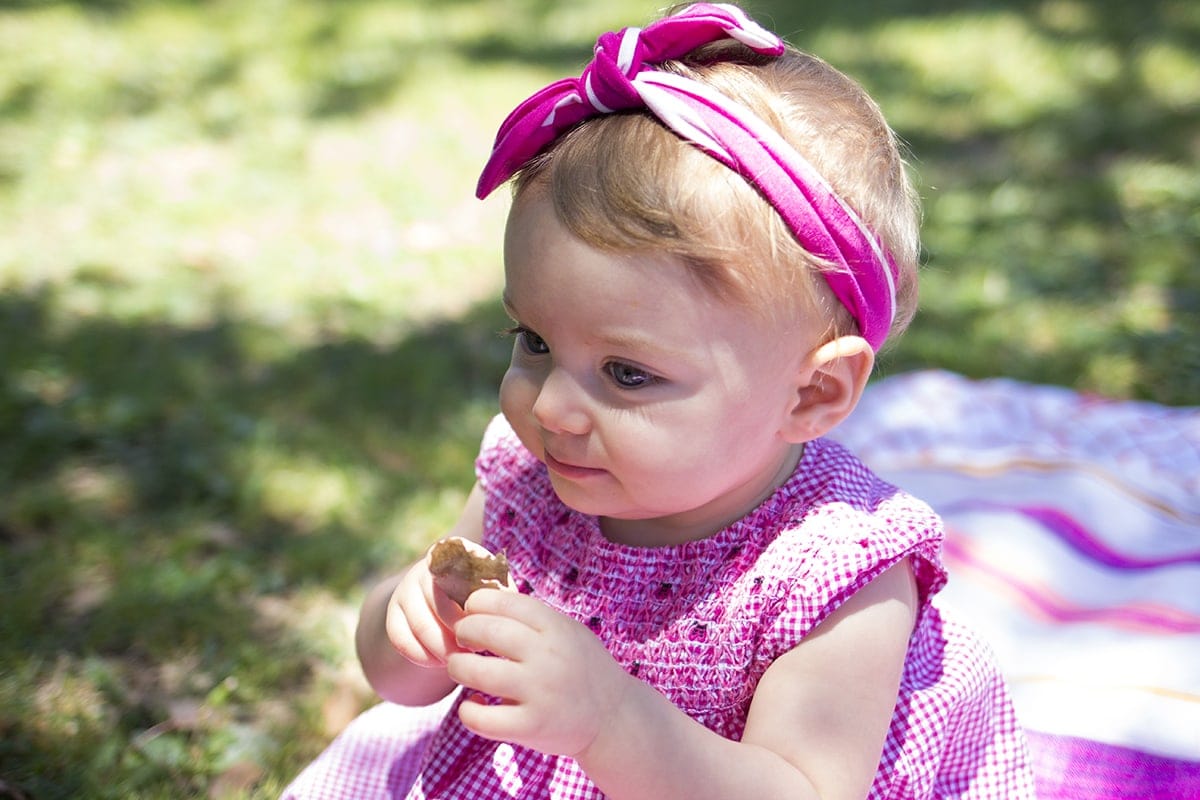 Ok, you guys, let's not eat the grass, I changed my mind. Too late, Millie already ate a leaf. Tomorrow I'm sure I will go back to being a germ-a-phobic first time Mom but today let's get a little bit dirty and enjoy the sun, shall we? Sometimes it's nice to just let go a bit…ok, that was dirt. Nope, time to wash our hands.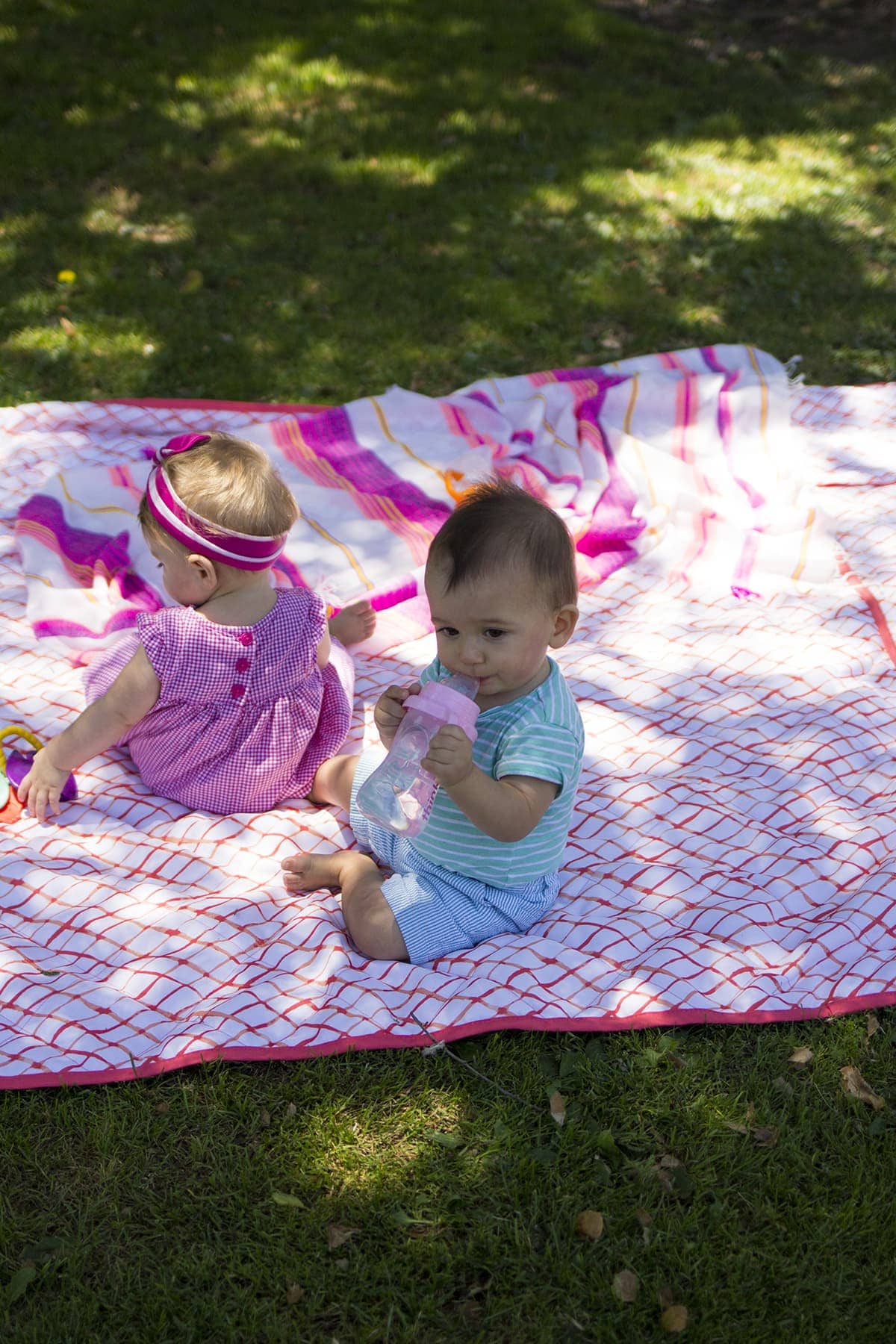 photos by Leah Bergman
Save