Happy November friends! Thank you all for the kind messages on social media and through email, checking-in on me and the babies. Truth be told, I needed some time away and wasn't ready to share all that Jason and I were going through over the past couple of months. But now with November upon us and the season of Thanksgiving in full swing, it feels like the right time to share what I've been up to. After all, I have a whole lot to be thankful for!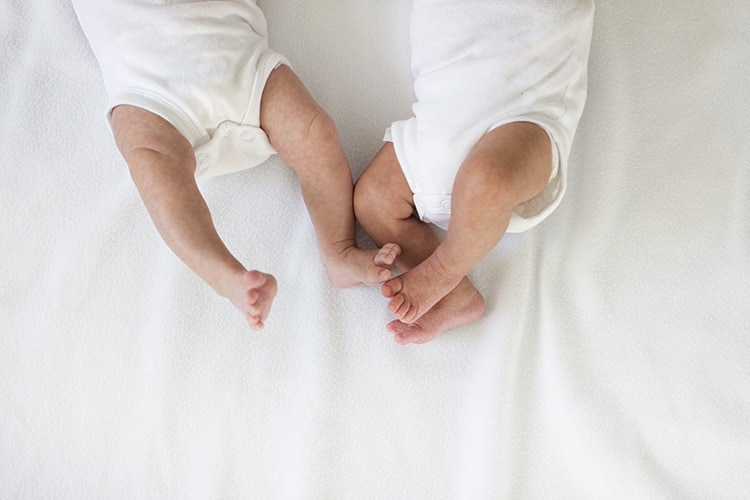 On August 21st, at 31 weeks and 5 days pregnant, I went into early labor with the twins. I started experiencing contractions the night before and when I woke up with contractions just 3 minutes apart the next morning I knew something was wrong. Jason drove me to the hospital and after the doctors failed to stop my labor I was being prepped and in an emergency C-section by 10:30 am.
Just the day before I was buying maternity clothes for my extra-large belly, planning the nursery, and shooting bump photos for an upcoming post that would never make it to the blog. I would never have dreamed (in my worst nightmare) that the next day I would be delivering my babies…it was too soon.
The memories of that day, the epidural, the lights in the operating room, the first sound of my tiny babies crying in their strained barely audible tone, Beyoncé's "Drunk in Love" playing in the operating room (so strange), a glimpse of my daughter's tiny face before they whisked the babies away, it's all like one blurred and painfully surreal dream. That day was scary and sweet all tinted with nervous excitement and an unexplainable and overwhelming feeling of loss. It was the sudden end of my pregnancy and the beginning of a whole new life where my babies where here in the world! Tiny little babies who needed to spend the next 5 weeks in the NICU learning to breathe, eat, grow and gain weight outside of my body. Jason and I had no idea how we were about to be tested.
It wasn't until the third day in the hospital that I was finally able to visit our babies. I couldn't hold them, kiss their little faces, or nurse them. Instead I scrubbed in like a doctor about to go into surgery and sat in my wheel chair with my hands through the holes in the babies' incubators to lightly touch their little heads and feet. Nothing prepares you for seeing your baby so small and fragile covered in wires, on a feeding tube, oxygen and monitors. It was then that my life officially stopped and all that remained were our babies and the daily roller coaster which life with two babies in the NICU.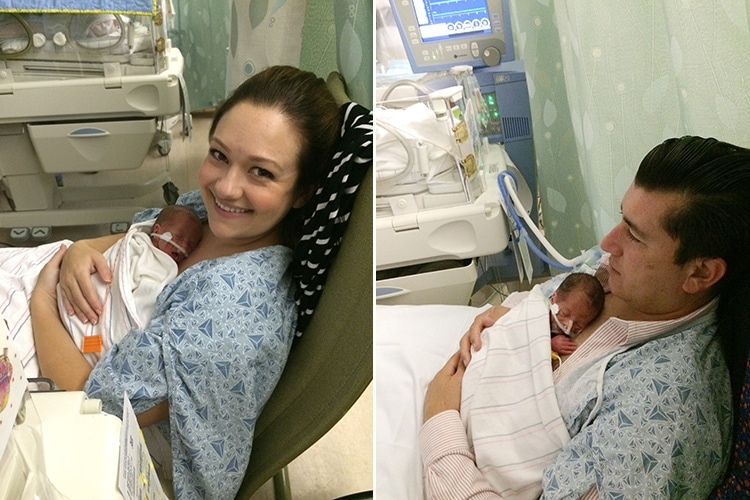 After 5 days in the hospital I was discharged and went home leaving my babies behind. That day was probably the worst I've experienced. Before all of this, I had a nostalgic vision of labor and later being wheeled out holding a baby in each arm, glowing with excitement at having just delivered our twins. That moment wouldn't come for me and at that time it was pretty hard to feel anything but sorrow. You can see why I haven't shared this until now…it's not happy stuff! But it get's better, I promise.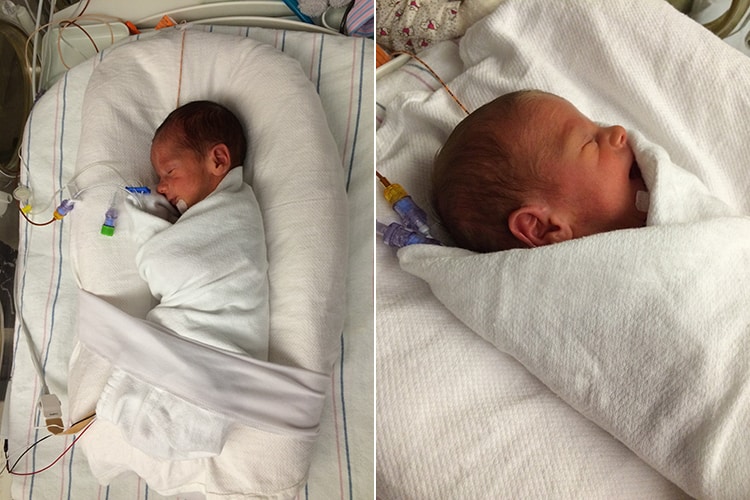 Over the next month I spent every day, and night in the NICU with the babies. Eventually as they grew, we were able to hold them, feed them, change their diapers and take their temperatures. I lived for those tiny moments before they were swaddled back up by the nurses and returned to their incubators to rest. When I got the chance to change a diapers it felt like Christmas and that should be saying something!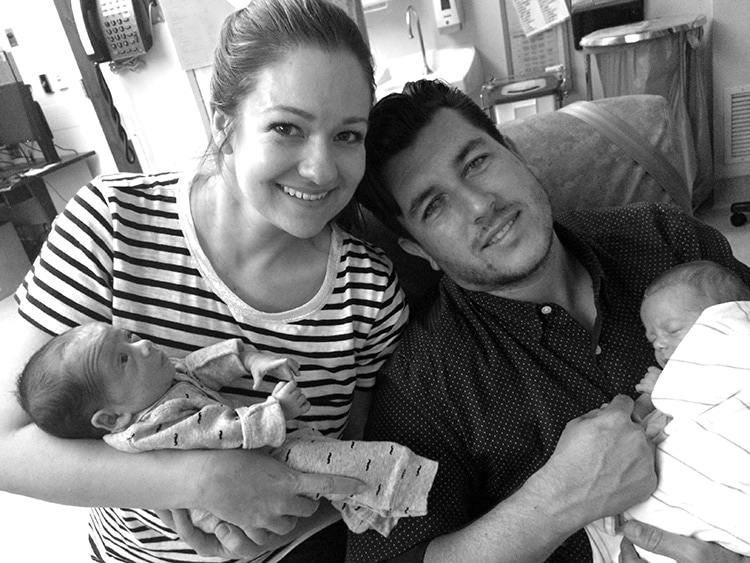 But here is where the thankful part really comes in. Despite their pre-maturity, the twins began to thrive almost from the beginning. Every day I pumped breast milk to take to them, it was my only mission in life. That milk was the one thing I was able to give them and even if it was fed through a feeding tube and later a bottle, I felt connected to them as a result. Every day Jason and I held them, prayed over them, kissed their little heads and gave them as much love as we could. And my little miracle babies turned out to be fighters!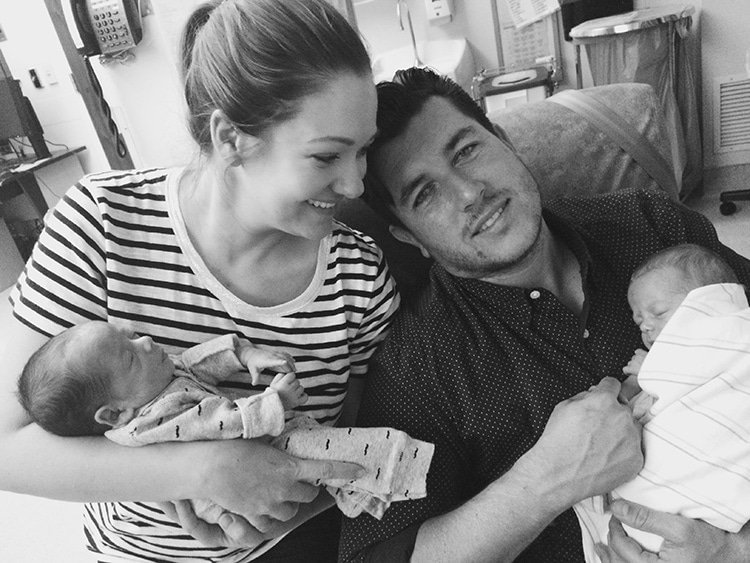 First our baby boy came home and a week later our baby girl. It hasn't been without it's ups and downs but even when I'm up all night with two newborns who are now able to nurse, cry just as loudly as any baby, have full blown diaper blow outs, spit up and do all of those normal newborns things, I'm ever thankful. So, very grateful that God has blessed us with two beautiful and healthy babies to complete our family. I will never stop being grateful for them or for the journey that put so much into perspective for me.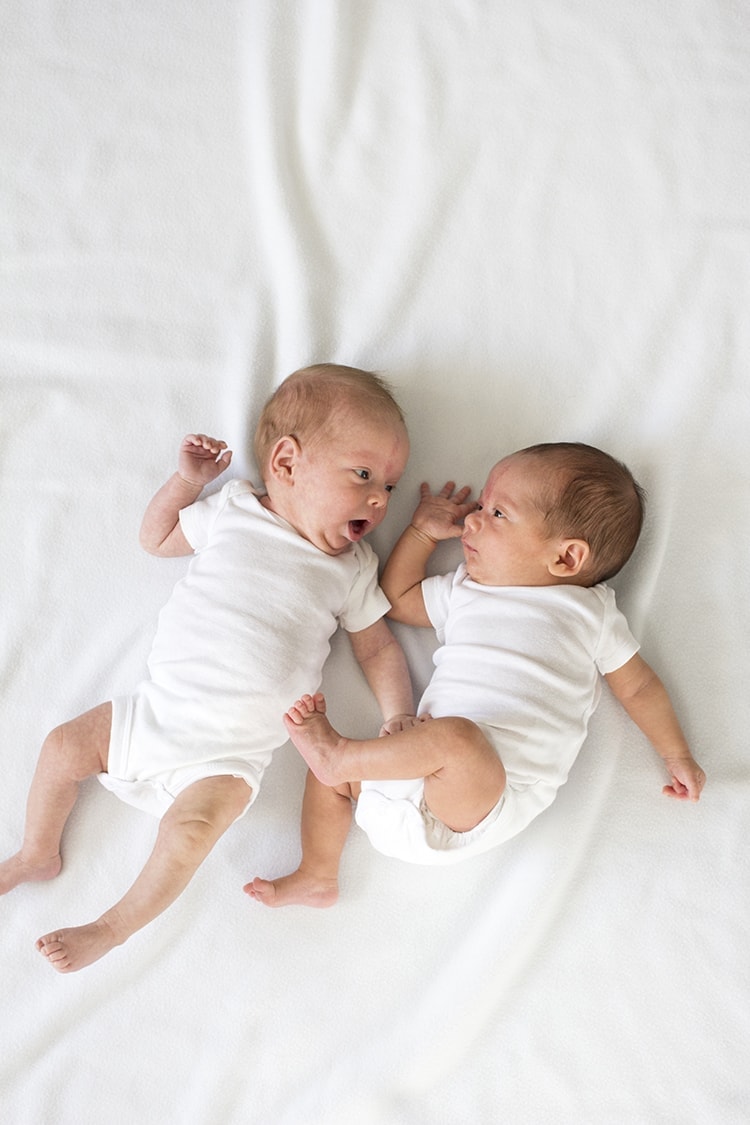 My heart is so full as I say, meet our babies Jackson Wesley & Millie Rose Bergman! I'm so lucky to be their mama. Motherhood is by far the most amazing blessing I've ever received.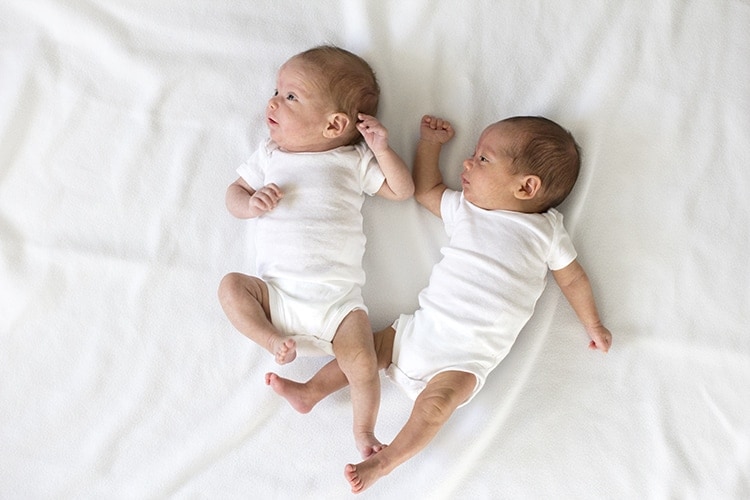 photos by Leah & Jason Bergman