I just love maple flavored anything so a cocktail with real maple syrup is my cup of tea...or bourbon in this case! Served hot or cold one thing's for sure; this Bourbon Maple Apple Cider will warm you all the way through. Happy Friday friends!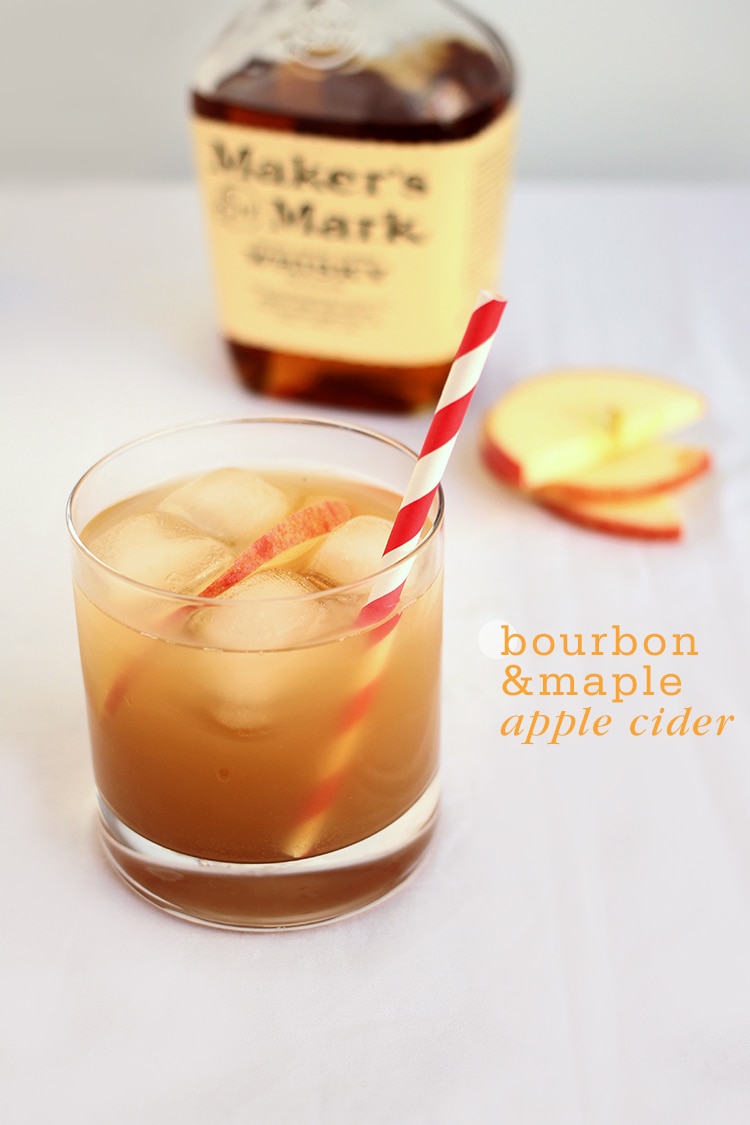 photo by Leah Bergman
Bourbon Maple Apple Cider
Makes 2
6 ounces Bourbon
4 teaspoons fresh lemon juice
4-6 teaspoons pure maple syrup to taste
1 cup spiced apple cider
apple slices for garnish
ice
Directions:
1. Fill glasses and a cocktail shaker with ice. To shaker, add bourbon, lemon juice, maple syrup, and apple cider; shake vigorously.
2. Strain into glasses and garnish each with a slice of apple. Enjoy!