Happy holiday weekend, friends! What are your 4th of July plans? I've been looking forward to this weekend for quite some time now. Tonight I have a happy hour date with a couple of girlfriends, Saturday we are visiting friends for a pool day, Sunday we'll be taking the babies to a Dodger game, and then Monday we have brunch plans and a 4th of July party to attend with fireworks and all. Ok, I'm already tired. How about a cocktail?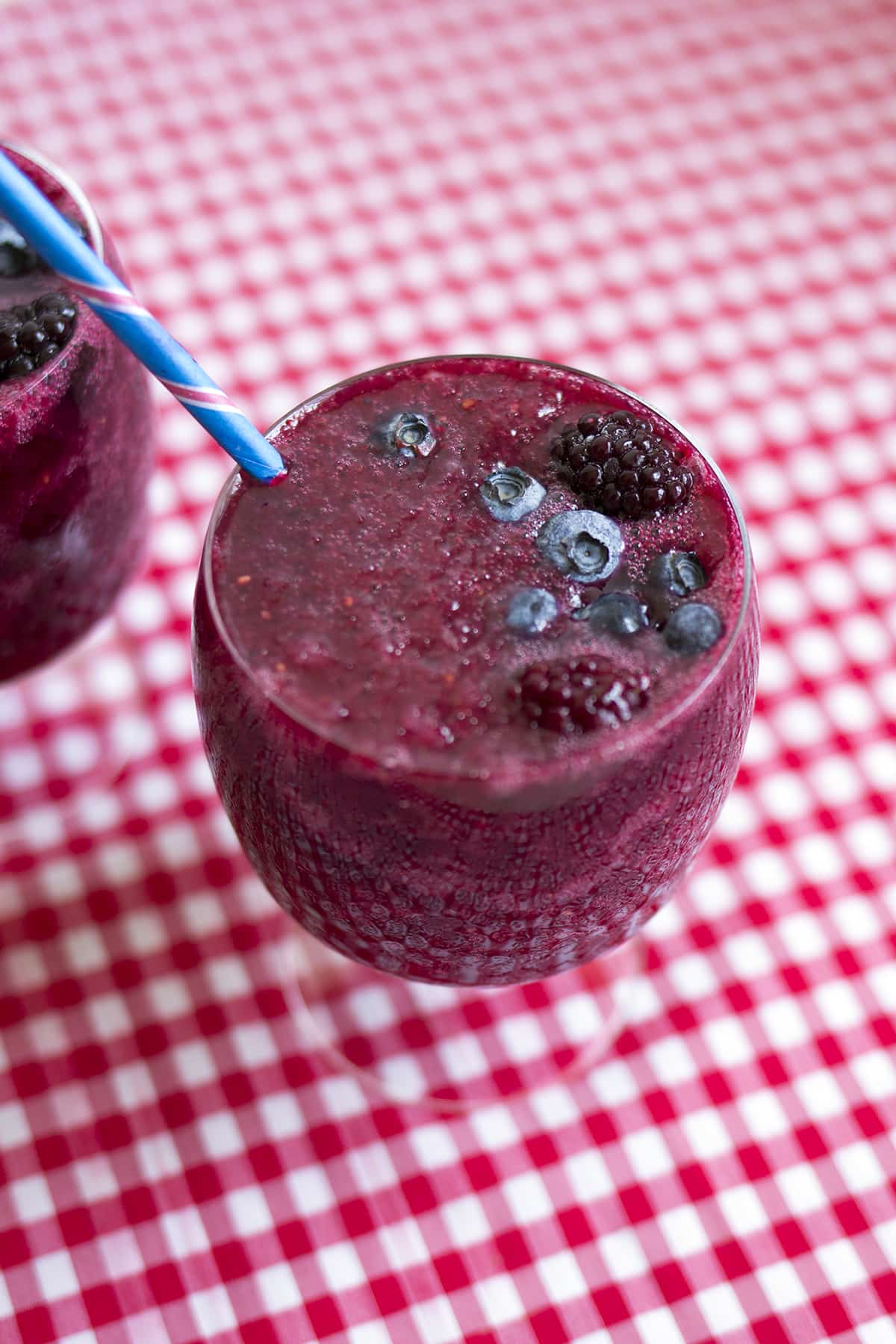 Wine slushies are basically the new daiquiri, you've heard it here on Freutcake first! And these Mixed Berry Wine Slushies are going to be a huge hit at your 4th of July bash…that is, if you make them which I highly recommend you do.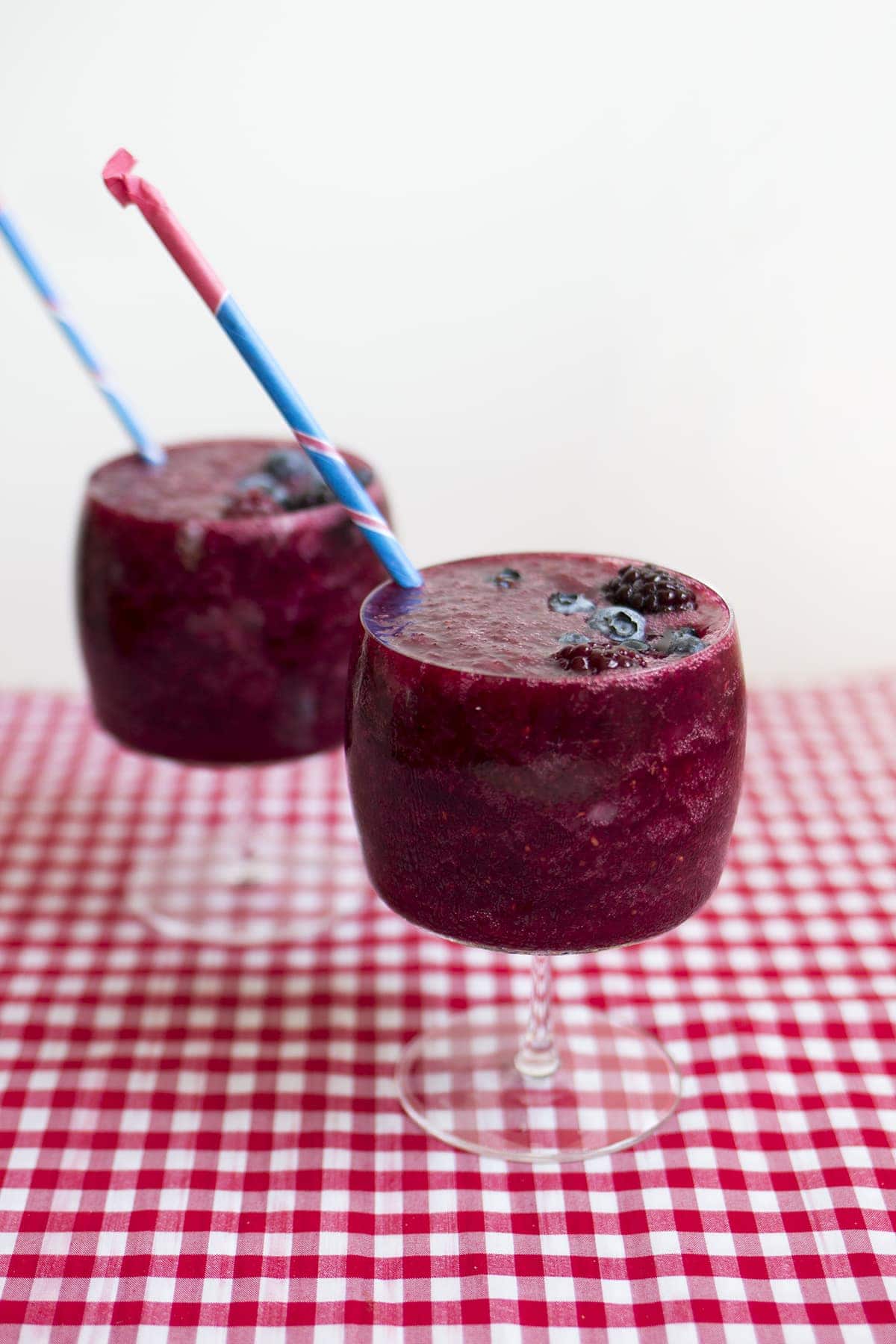 Perfect for the wine drinker who also likes to indulge in yummy blended drinks minus the hard boozy stuff. These wine slushies are simply red wine (pick your favorite), a bag of frozen mixed berries, simple syrup and ice. Give it all a quick whirl in your blender, pour into glasses and serve right away. These are the absolute perfect way to cool off on the 4th. Have a very happy Independence Day!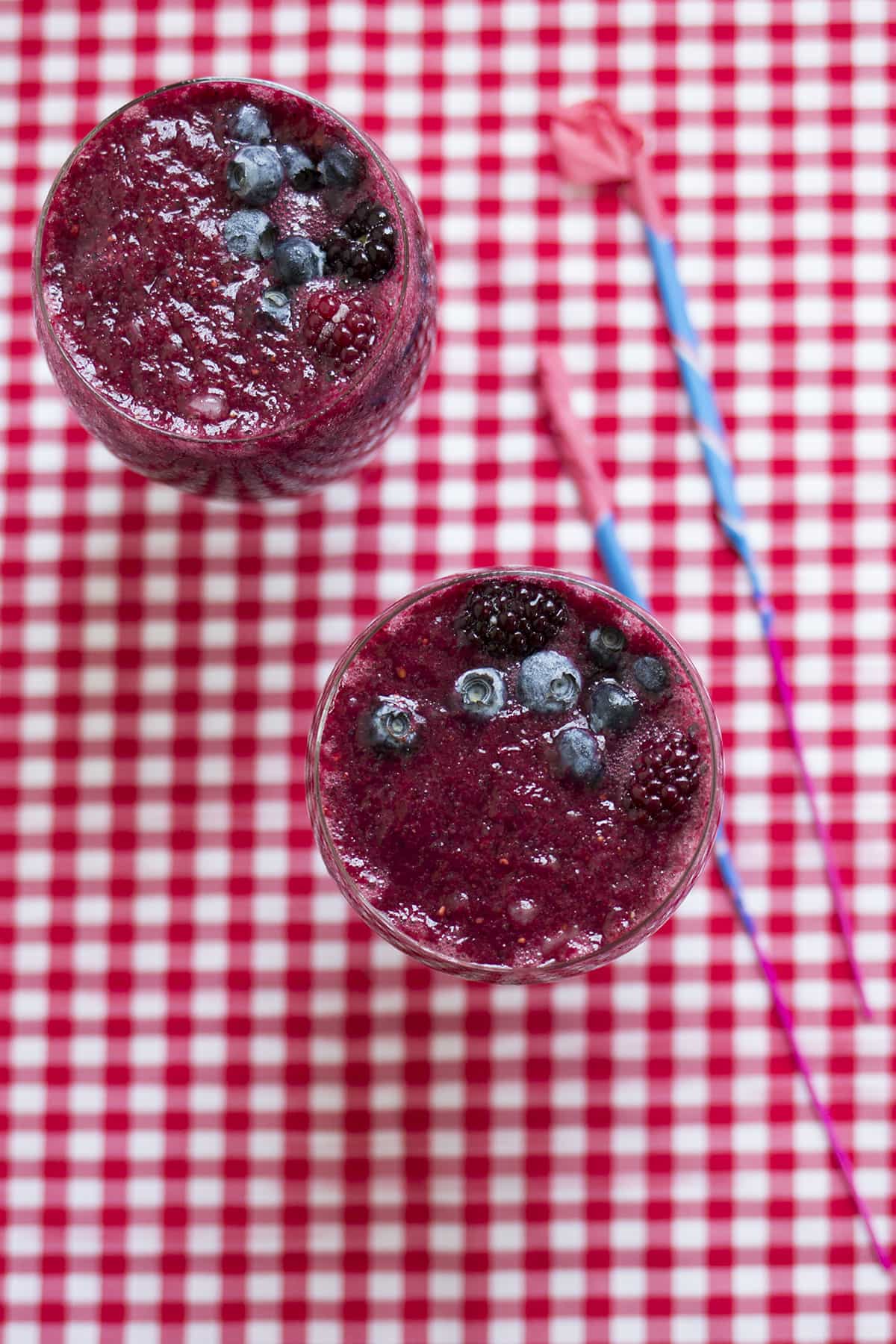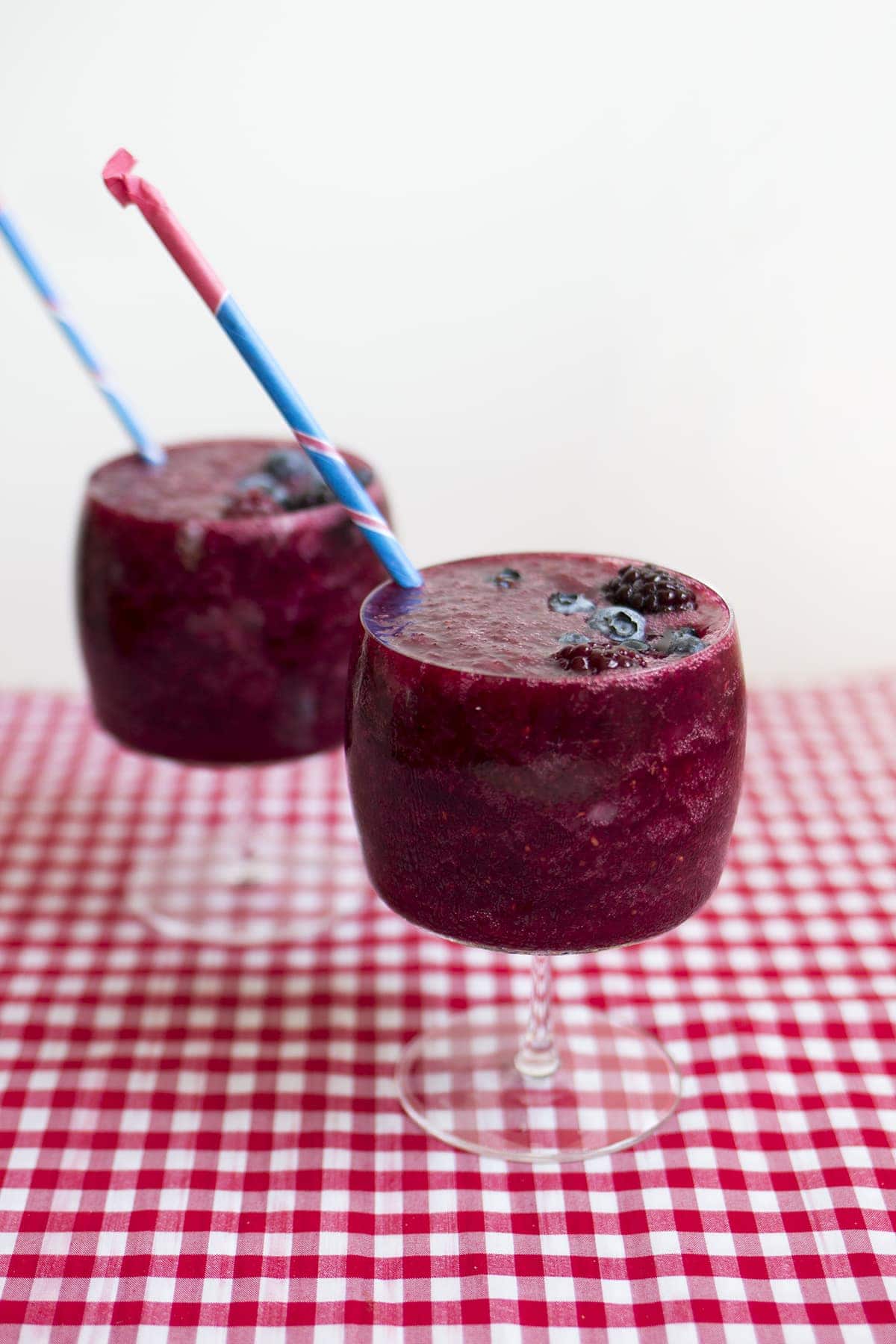 Mixed Berry Wine Slushies
2016-06-29 22:46:57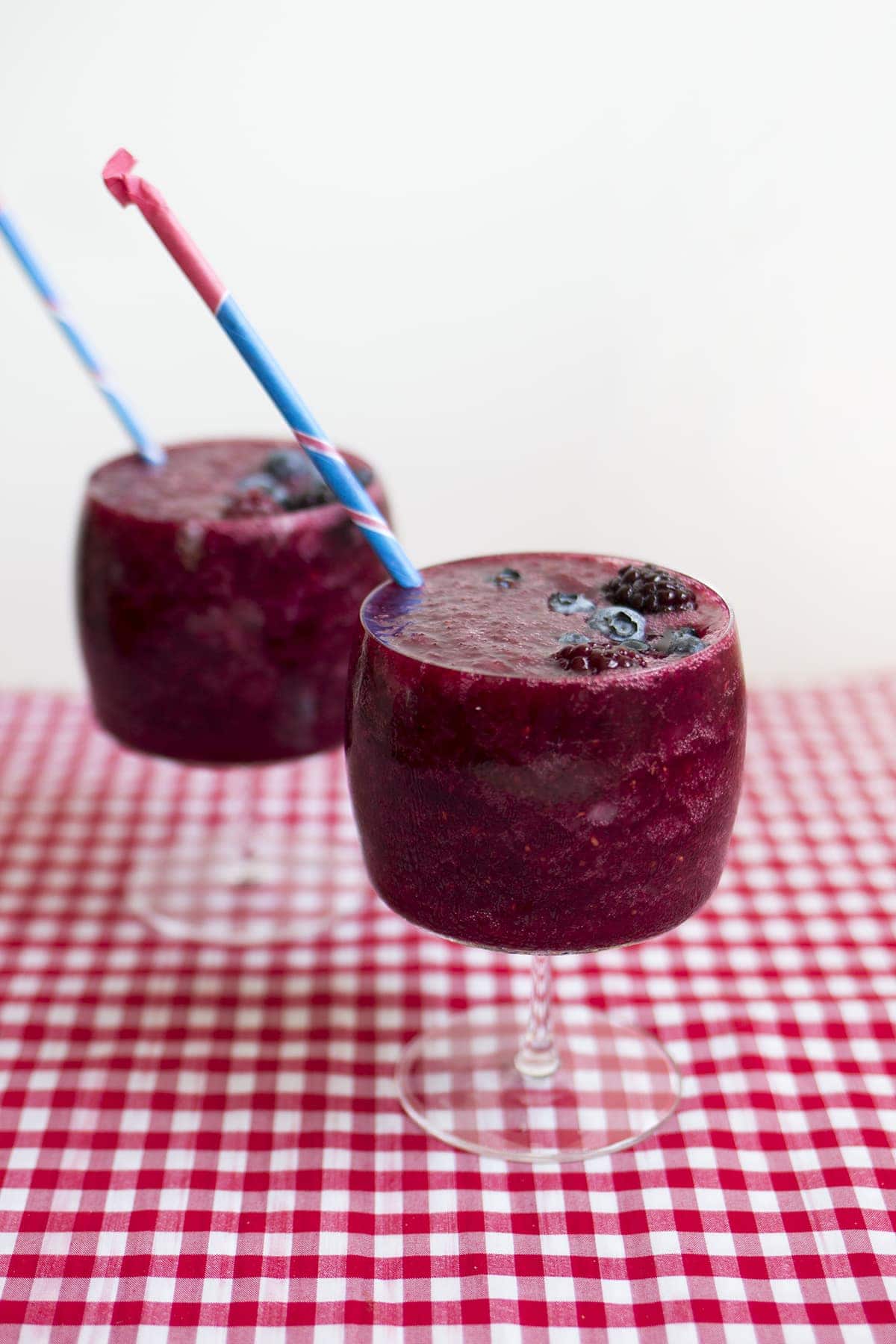 Serves 6
Ingredients
1 bottle red wine (light & fruity works best)
1 bag frozen mixed berries
1 cup simple syrup
2 cups ice
Instructions
In a blender combine red wine, mixed berries, simple syrup and ice. Blend well.
Pour into glasses and serve immediately garnished with a few fresh berries.
Notes
To make simple syrup combine 1 cup sugar with 1 cup water in a sauce pan over medium heat. Stir until sugar dissolves completely. Remove from heat and cool before using.
Freutcake https://www.freutcake.com/
Save
Save