There are two things you should know about me…I like my margaritas spicy and my days chilly. Did that just sound like a cheesy line from an old Western movie or what? I'm pretty sure the voice in my head sounded a lot like Clint Eastwood when I just wrote that. Although Clint would have sounded way cooler saying it. "Are you going to pull those pistols or whistle Dixie?" Onto the Spicy Pomegranate Margaritas!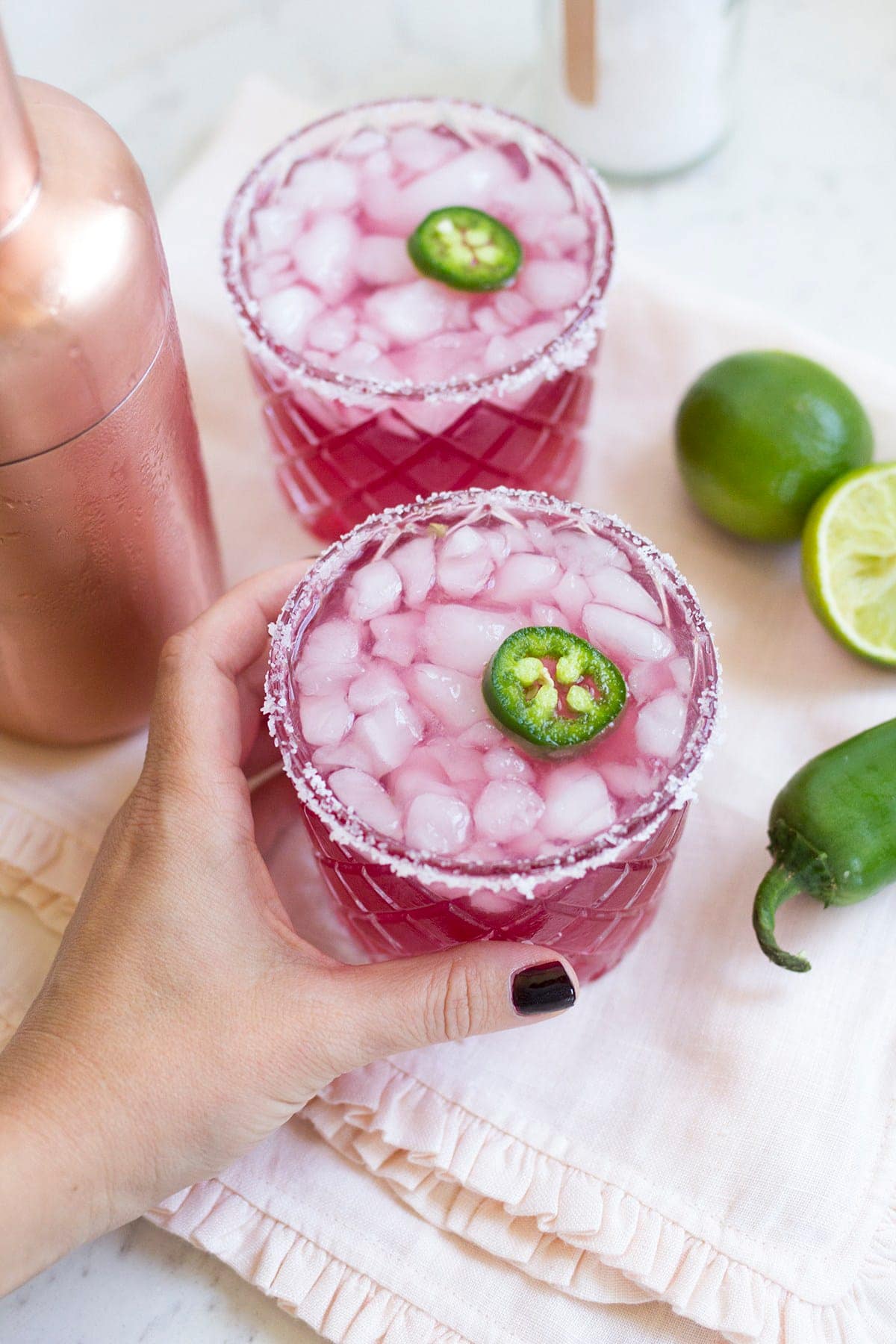 Spicy Margarita Recipe
Seriously, I love a spicy margarita and I love fall when the weather starts to change just a bit and the nights get cool and you actually regret not bringing along a sweater when you're caught out past six.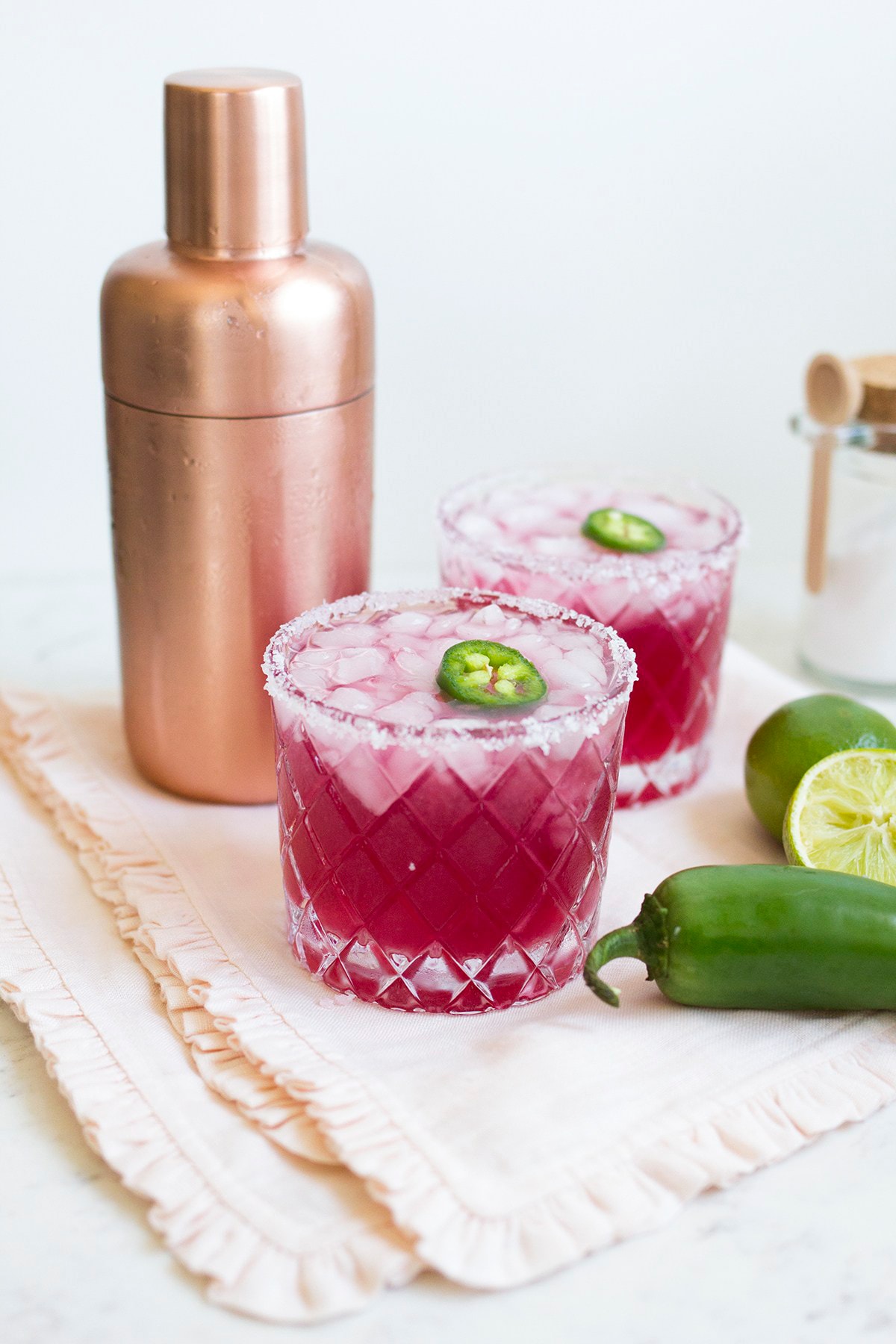 Just because fall is on it's way doesn't mean the margarita drinking has to end either. Heck, I vote for margaritas year round! But I'm all for trading in the fruity and tropical margaritas for flavors like pomegranate and cranberry.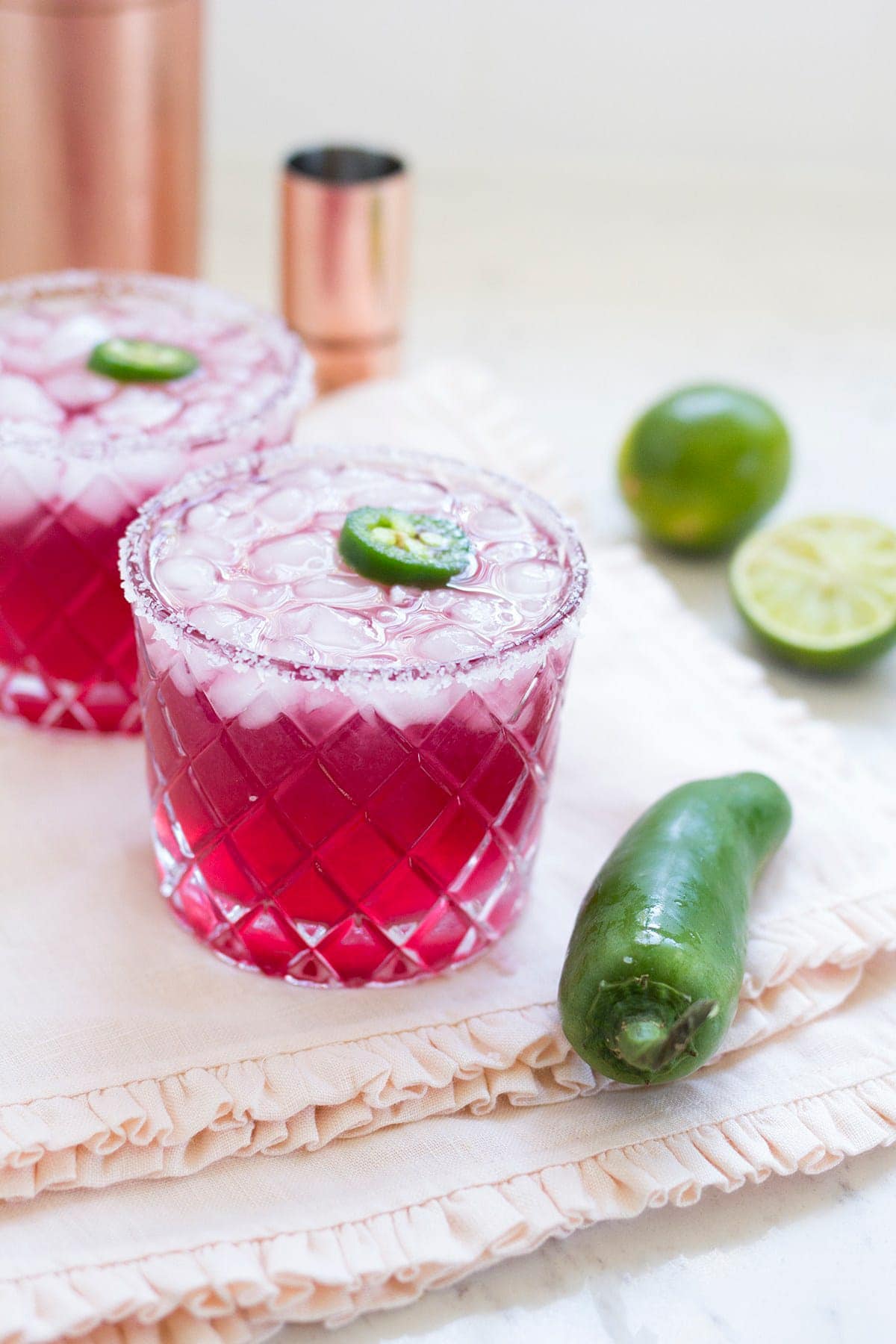 Spicy Pomegranate Margarita
So here she is for your weekend sipping pleasure, the Spicy Pomegranate Margarita. So grab a sweater just in case, and make a round of margaritas this weekend! What are your weekend plans?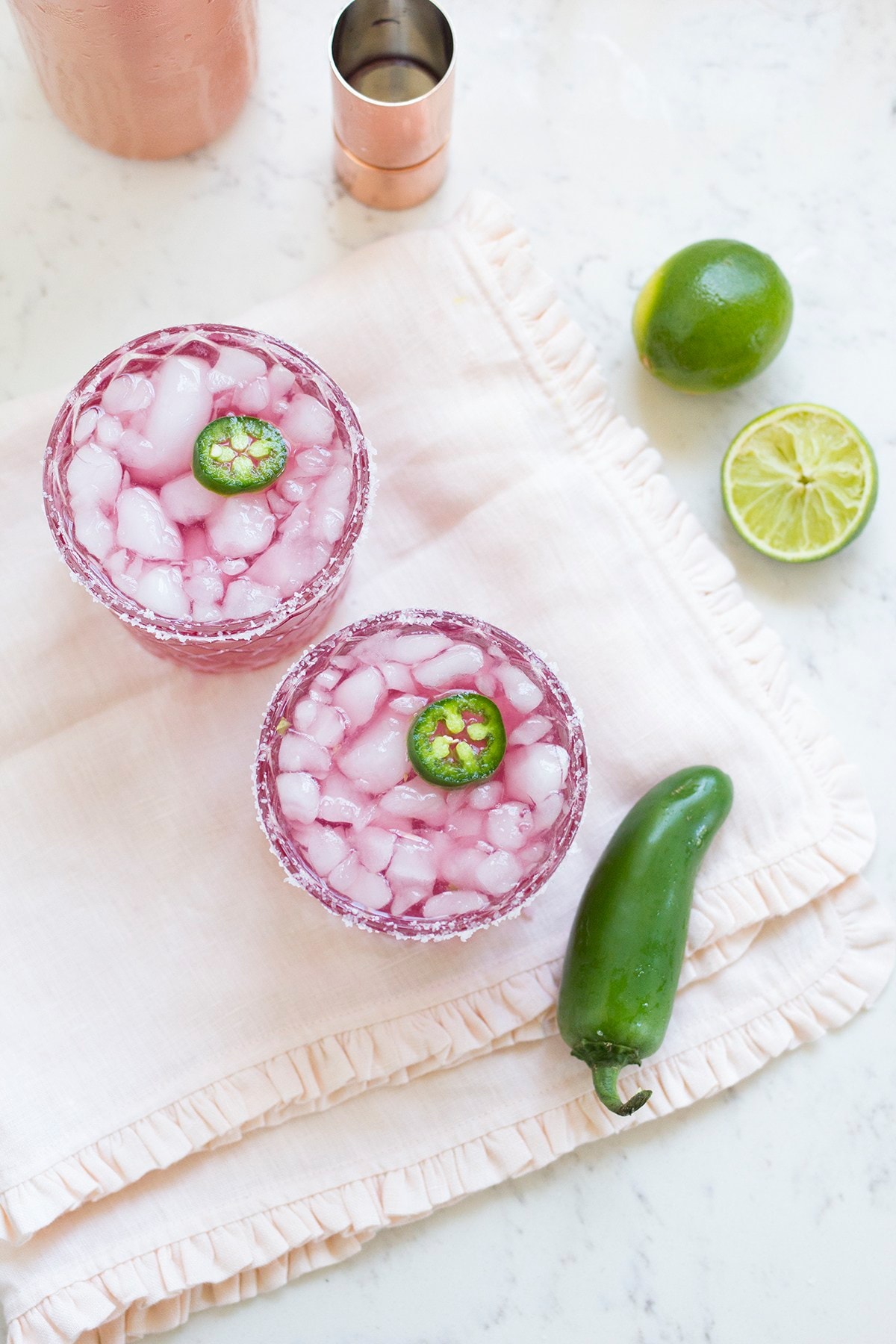 More Margarita Recipes to Love: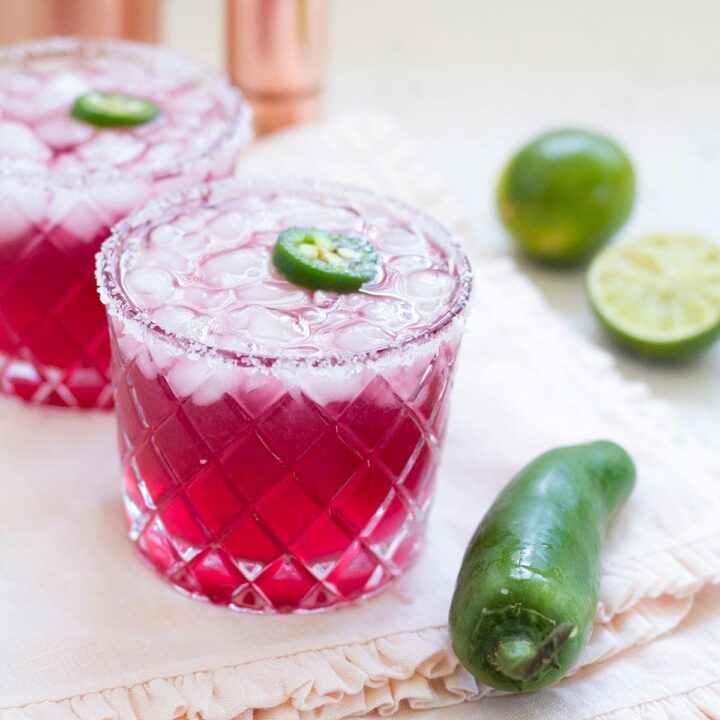 Spicy Pomegranate Margaritas
Spicy Pomegranate Margaritas
Ingredients
2 slices jalapeno plus more for garnish
4 oz. silver tequila
8 oz. pomegranate juice, sweetened
juice of two limes
kosher salt for rim
crushed ice
Instructions
In a cocktail shaker combine jalapeno slices and a small
amount of ice. Muddle with a wooden spoon to break up the jalapeno.
Add in tequila, pomegranate juice and the juice from two limes. Shake until well combined.
Rim two glasses with salt and fill with ice. Strain margaritas into ice filled glasses and garnish with another slice of jalapeno.
Sip and enjoy!