Memorial Day weekend is almost here which means barbecues, beach days, and the unofficial start of summer! Yipee, hooray, can you smell the coconut suntan lotion already? Ok, to be honest, I'm not at all prepared for bathing suit season…but I do have a killer recipe for Barbecue Pulled Chicken Sliders with a Mango-Jicama Slaw that will make you do a happy dance and forget all about bikinis and such nonsense! Who's interested?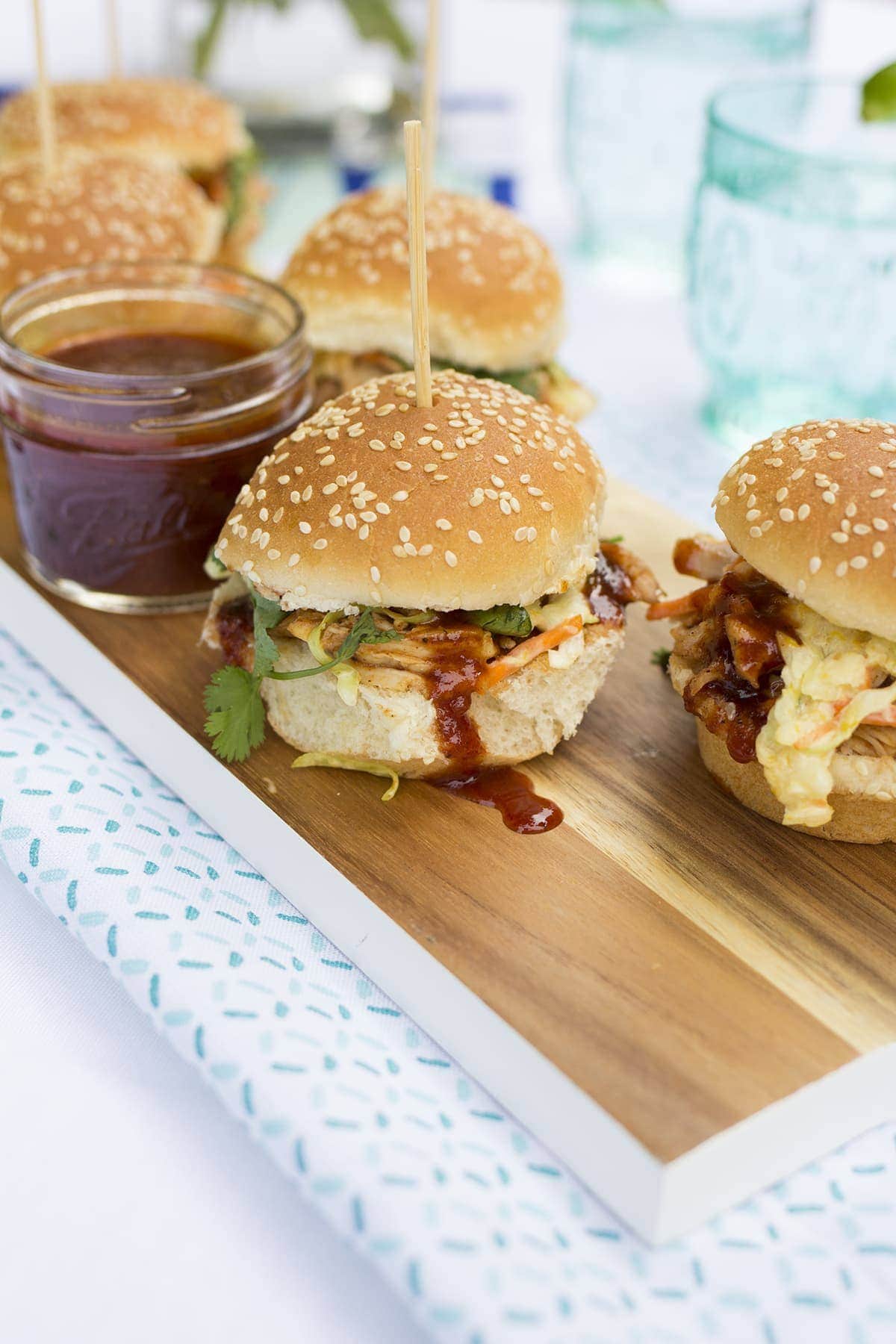 Perfect for this long holiday weekend and good and messy like a proper barbecue slider should be.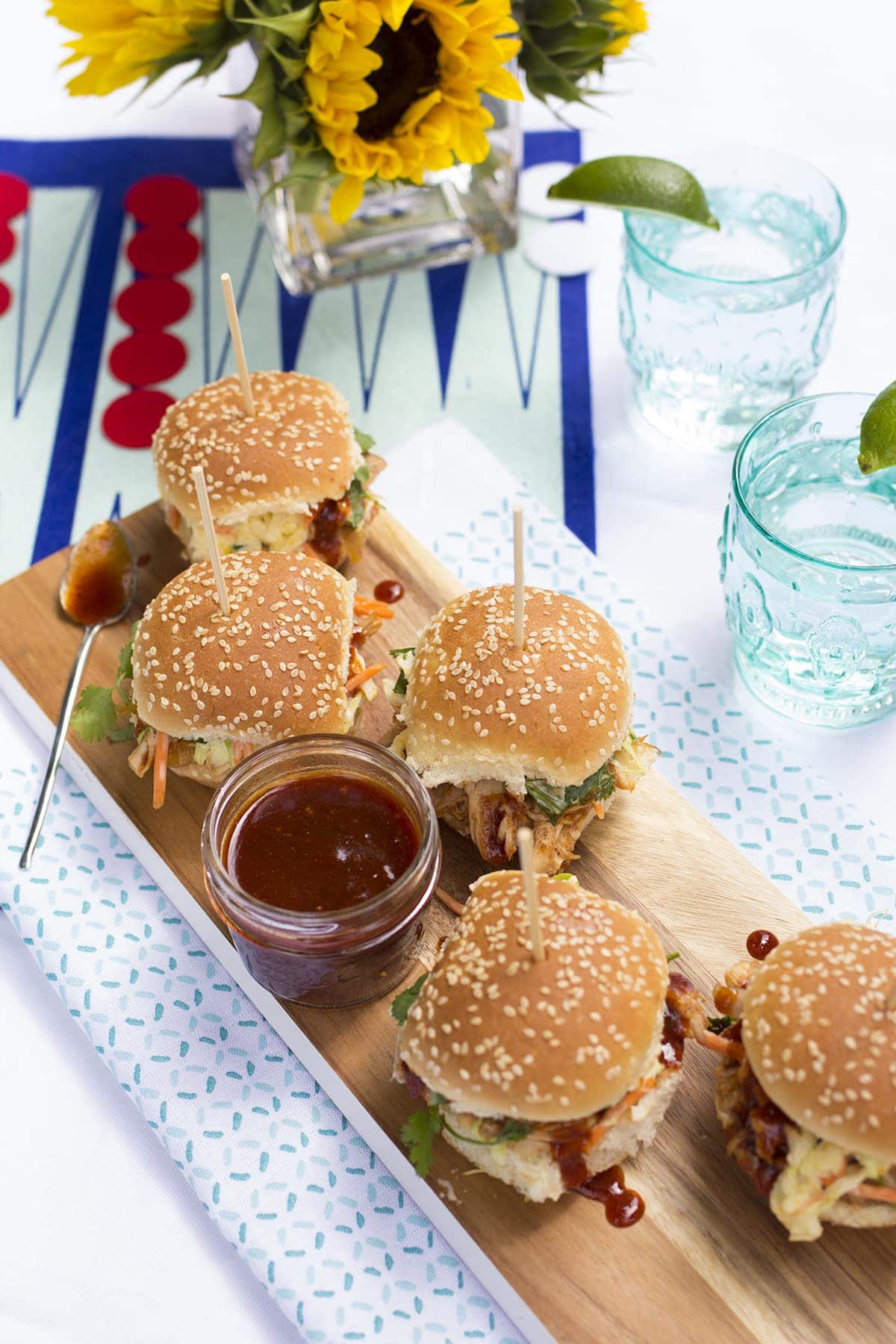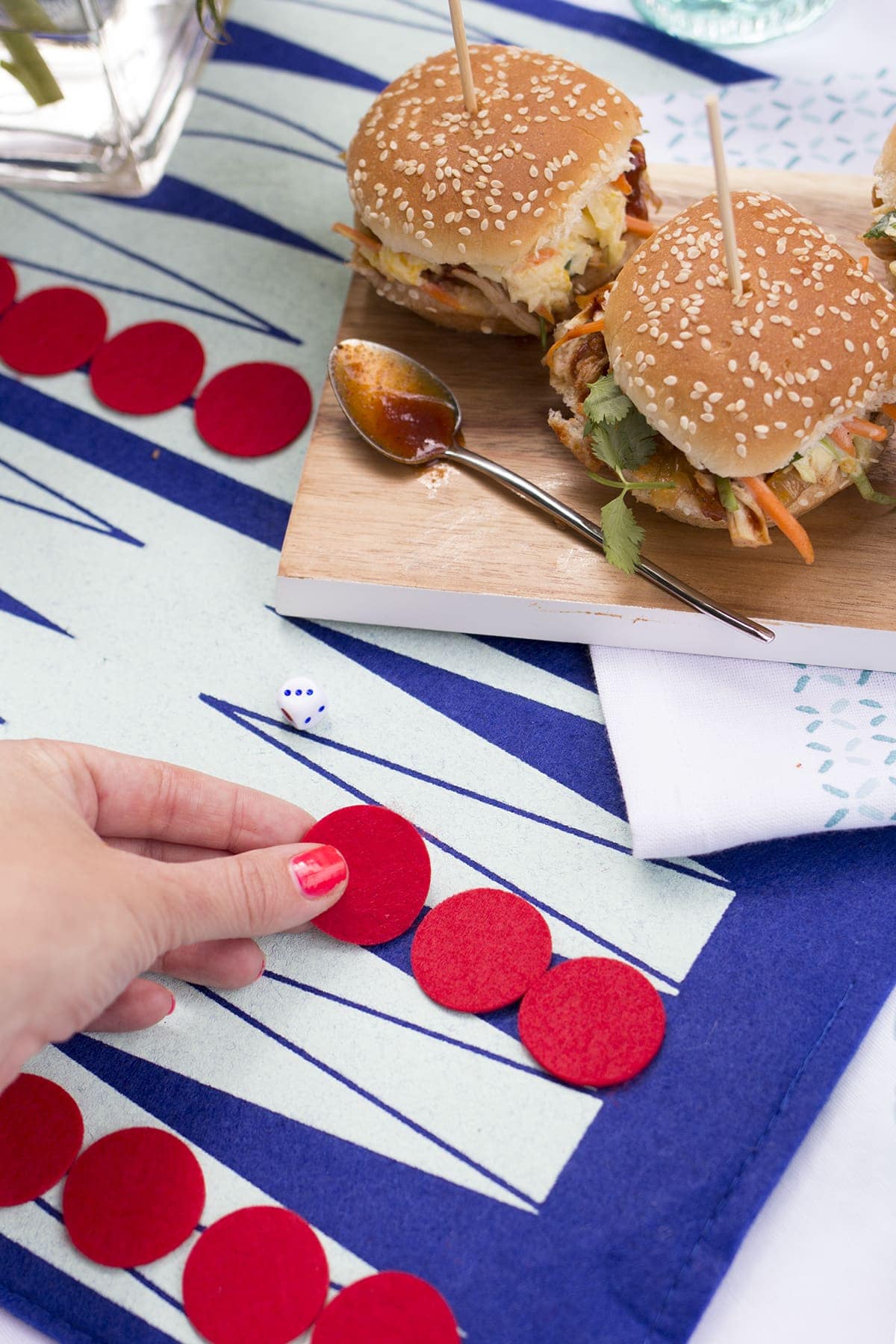 I guess I'll get on the whole swim suit shopping mission after Memorial Day. That is, right after I enjoy these barbecue chicken sliders with extra, extra slaw. Ooh the slaw! I threw in some sweet mango, crunchy jicama, and lots of cilantro to jazz it up. I like jazzy sandwiches, especially on long holiday weekends and especially when I can wear some large mumu-like contraption and eat 4 or 5 of these babies. Trust me, you will do the same! They are just that good.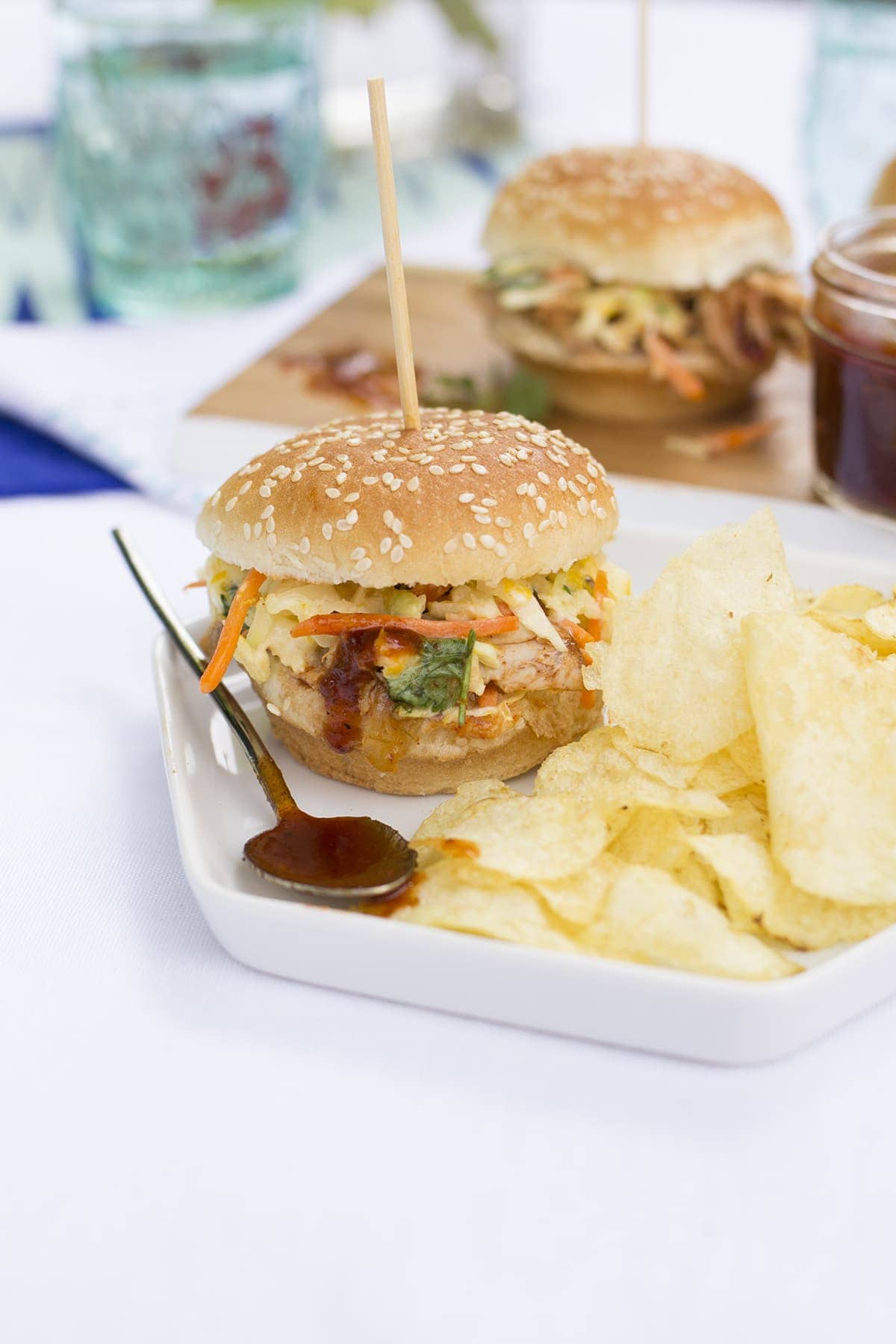 Happy long holiday weekend my friends! Go try this slider recipe and let me know what you think.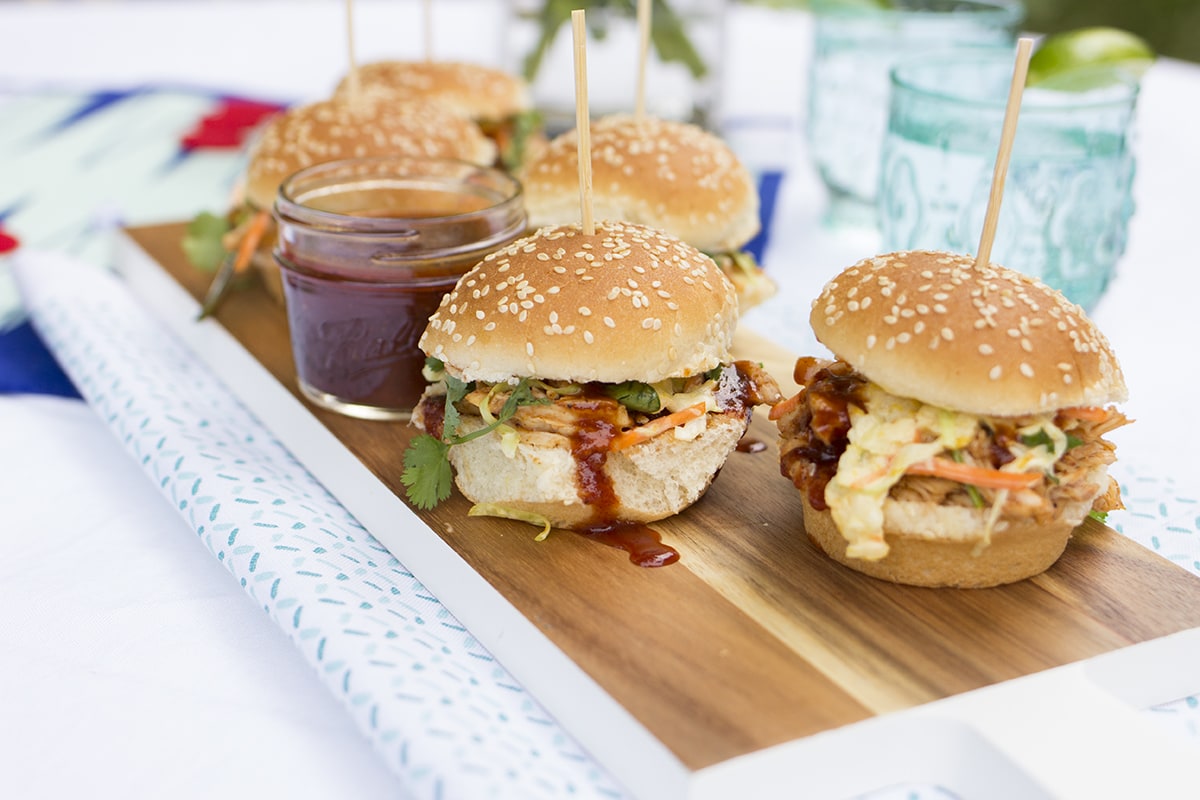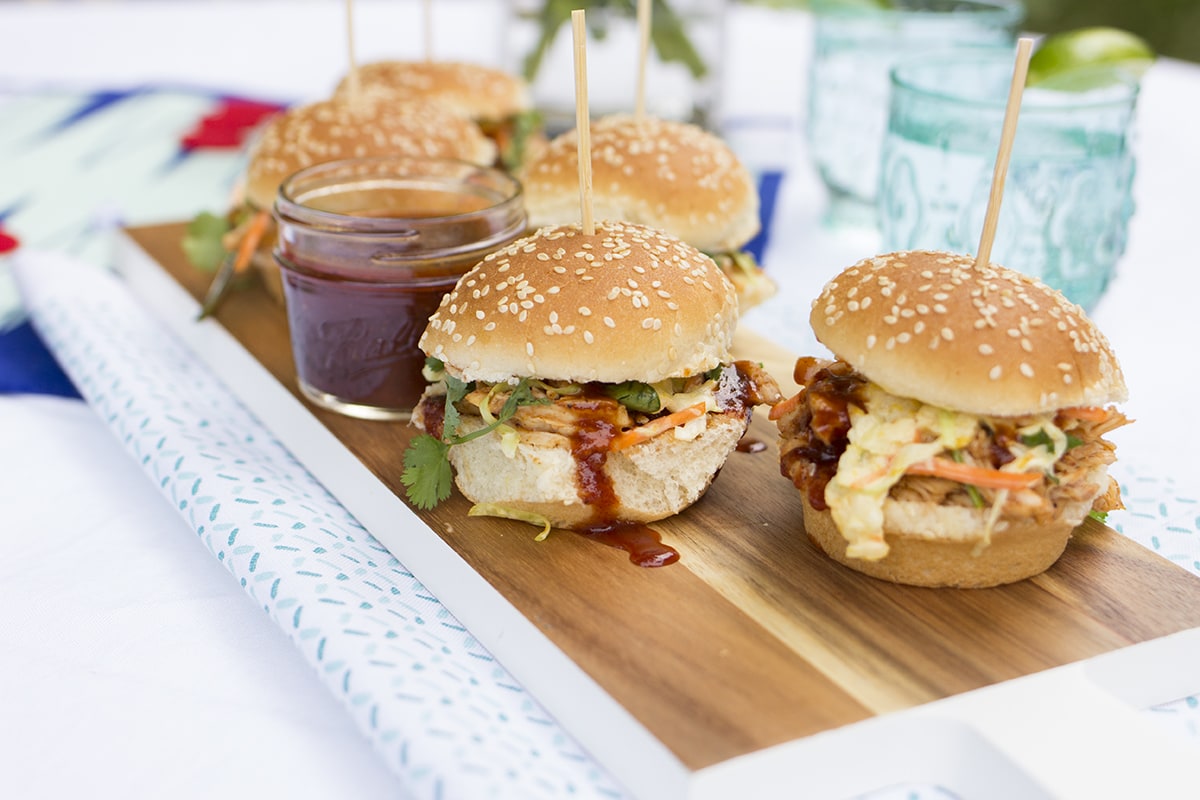 Barbecue Chicken Sliders with Mango Slaw
2016-05-25 22:11:04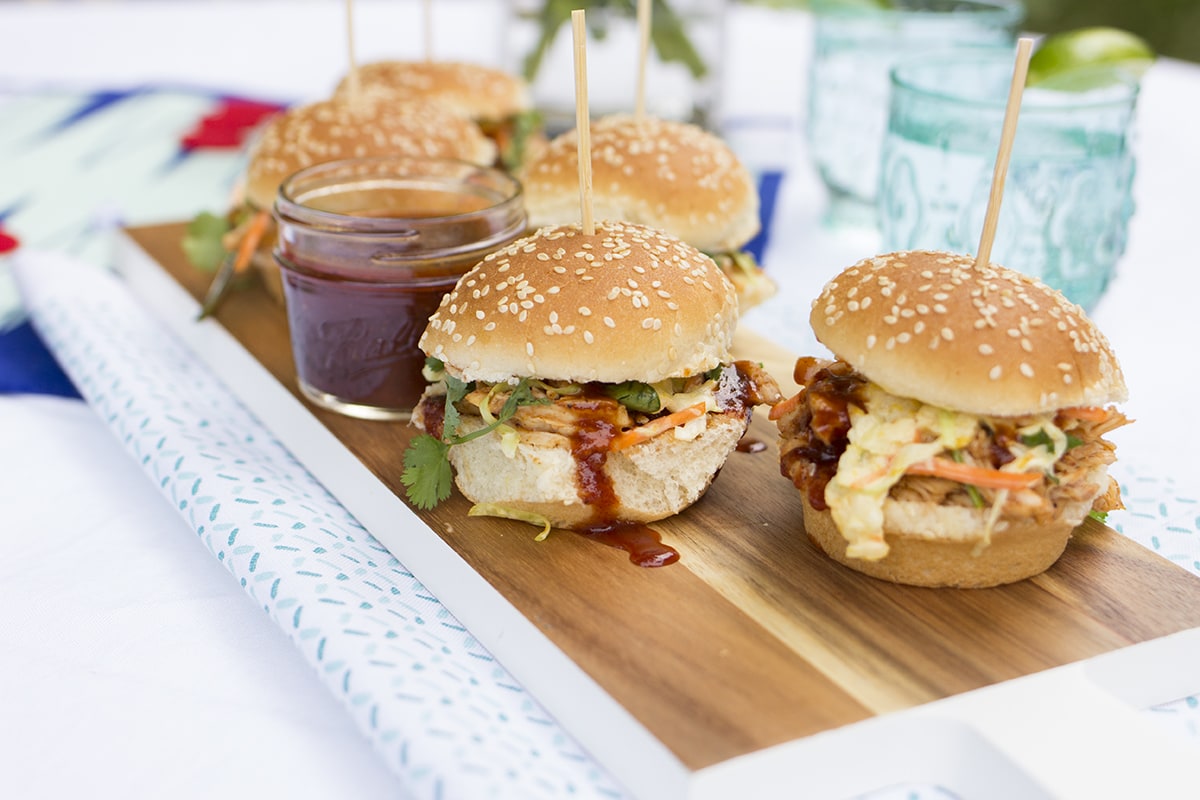 Barbecue pulled chicken sliders with a mango jicama and cilantro slaw.
Ingredients
1 whole Cut Up Fryer Chicken
Salt And Pepper, to taste
2 Tablespoons Canola Oil
1 bottle Barbecue Sauce
1 whole Onion, Sliced
8 whole Cloves Garlic
18 mini hamburger buns
Slaw
10 oz bag shredded cabbage
1 1/2 cups shredded carrot
1 small jicama shredded
1 mango shredded
1/2 cup Whole Milk
1/2 cup Mayonnaise
1 Tablespoon White Vinegar
1/4 teaspoon Salt
1/4 teaspoon Cayenne Pepper
1 bunch Cilantro, Roughly Chopped
Slaw
Combine shredded cabbage, carrot, jicama and mango in a bowl. *You can easily shred all of the ingredients in a food processor fitted with the shredding plate.
In a separate bowl mix milk, mayonnaise, vinegar, salt, and cayenne. Pour over cabbage mix. Toss to combine. Cover and refrigerate two hours.
Before serving, toss in cilantro leaves.
Chicken
Heat canola oil in a heavy pot over medium high heat. Season chicken, then sear on all sides until skin is golden brown and some fat is rendered. Remove chicken from pot and pour off excess grease.
Add sliced onions and whole garlic cloves to pot and stir around to cook for 2 minutes. Pour in barbecue sauce, add chicken to the sauce, and place lid on the pot.
Place in a 300 degree oven for 1 1/2 hours, or until chicken is falling off the bone.
Remove the whole garlic cloves from the pot and set it aside. Remove chicken from pot and allow to cool enough to handle. Using hands or two forks, remove the meat from the bones. Finely shred the chicken using your hands or two forks.
Carefully skim off the excess fat that has risen on top of the sauce. Return shredded chicken to the pot and stir into the sauce. Reheat so that it's warm.
To serve, place a good amount of chicken on the bottom half of the rolls, then a good helping of slaw. Top with the other half of the bun!
Adapted from The Pioneer Woman
Freutcake https://www.freutcake.com/