Happy Friday, friends! Avocado toast and strawberries were the stars of the show this week which just goes to show that toddlers are quite possibly the most fickle creatures on the planet. Jackson decided that the little avocado toasts with Everything But The Bagel Seasoning on top were his new favorite food. Who doesn't like bagel seasoning? Yum!
Both twins re-discovered their love for strawberries thanks to some extra sweet and ripe berries that are now in season. Which all goes to show that it pays to keep trying foods over and over again. You never know when your toddler will decide to eat it, or not. Ha! Here's what I fed the twins this week....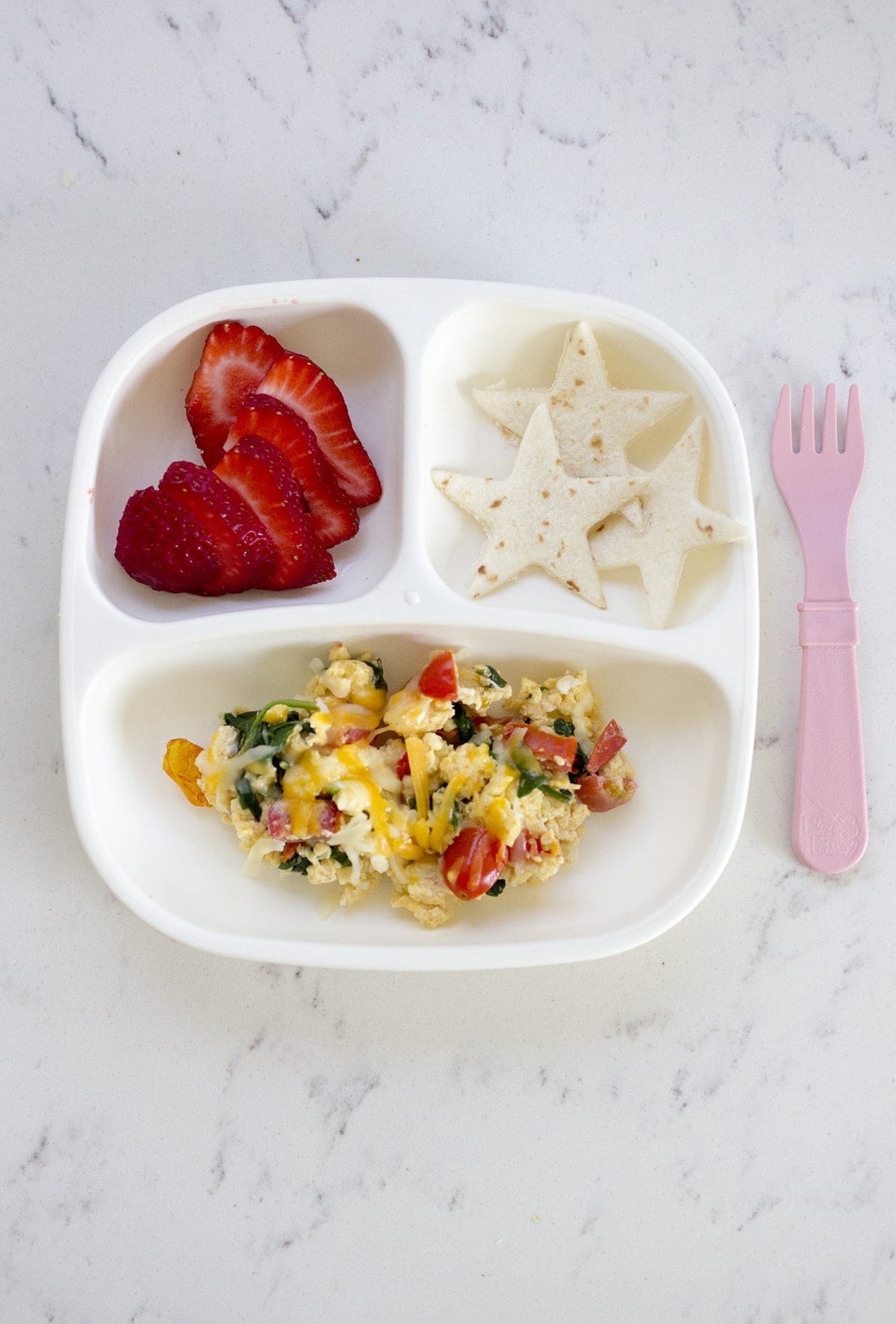 Simple and Healthy Toddler Meal Ideas
Breakfast: Cheesy Tomato and spinach scramble, sliced strawberries and tortilla stars.
Notes: Let's face it, tortillas are far more delicious cut into mini stars. I heated the tortillas quickly over a flame then cut them with a metal cookie cutter.
Breakfast: Scrambled eggs, avocado toast with Everything But the Bagel Seasoning, and mixed berries.
Notes: For the avocado toast, I toasted multigrain bread and topped it with smashed avocado and just a small sprinkle of seasoning. I ended up cutting the toast into small bites sized squares which were much more manageable for the twins.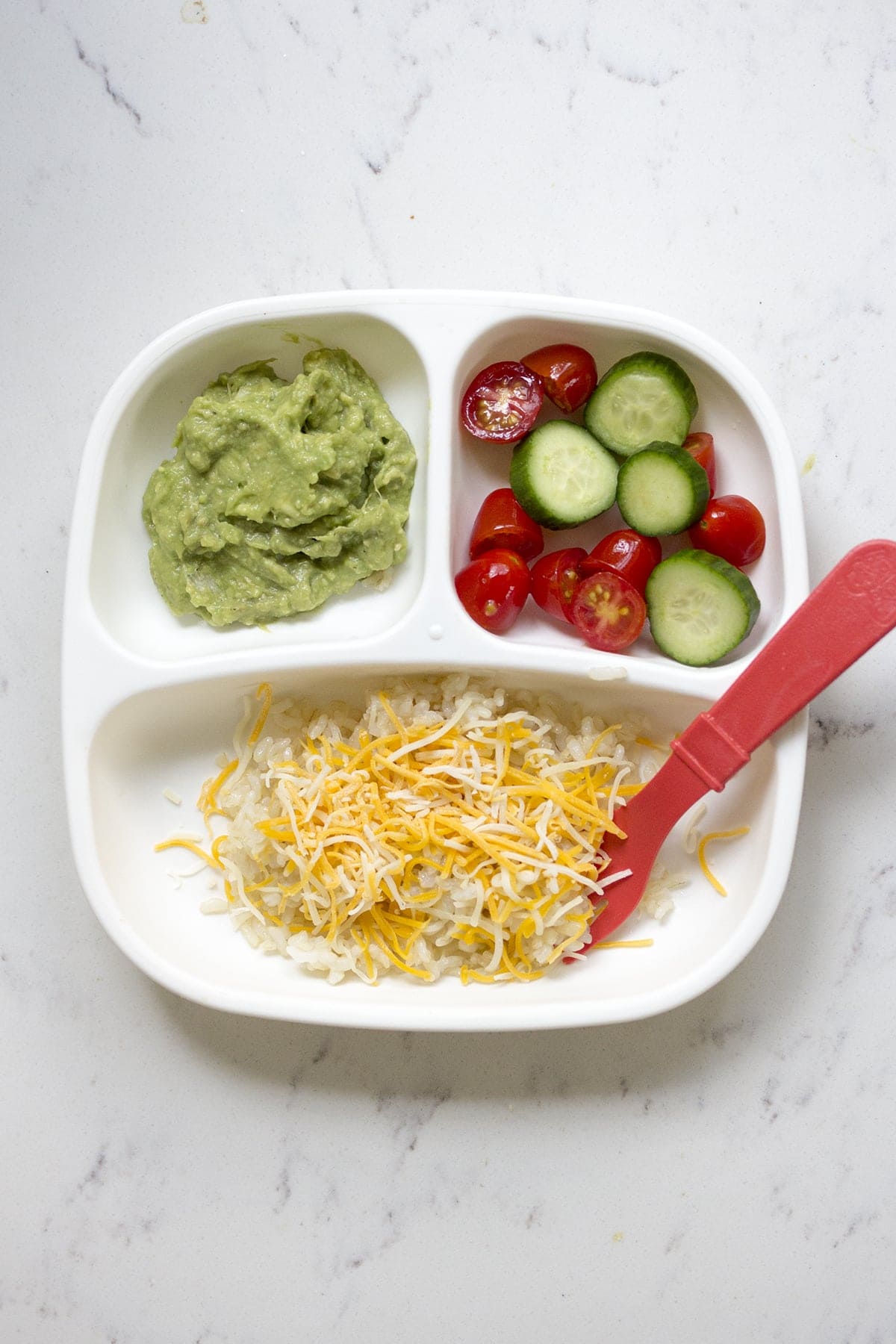 Lunch: Cheesy brown rice, guacamole, and sliced tomatoes and cucumber.
Notes: Top the brown rice with cheese while it's hot so that it melts. The twins love guacamole and it's so good for them too! Here is my recipe.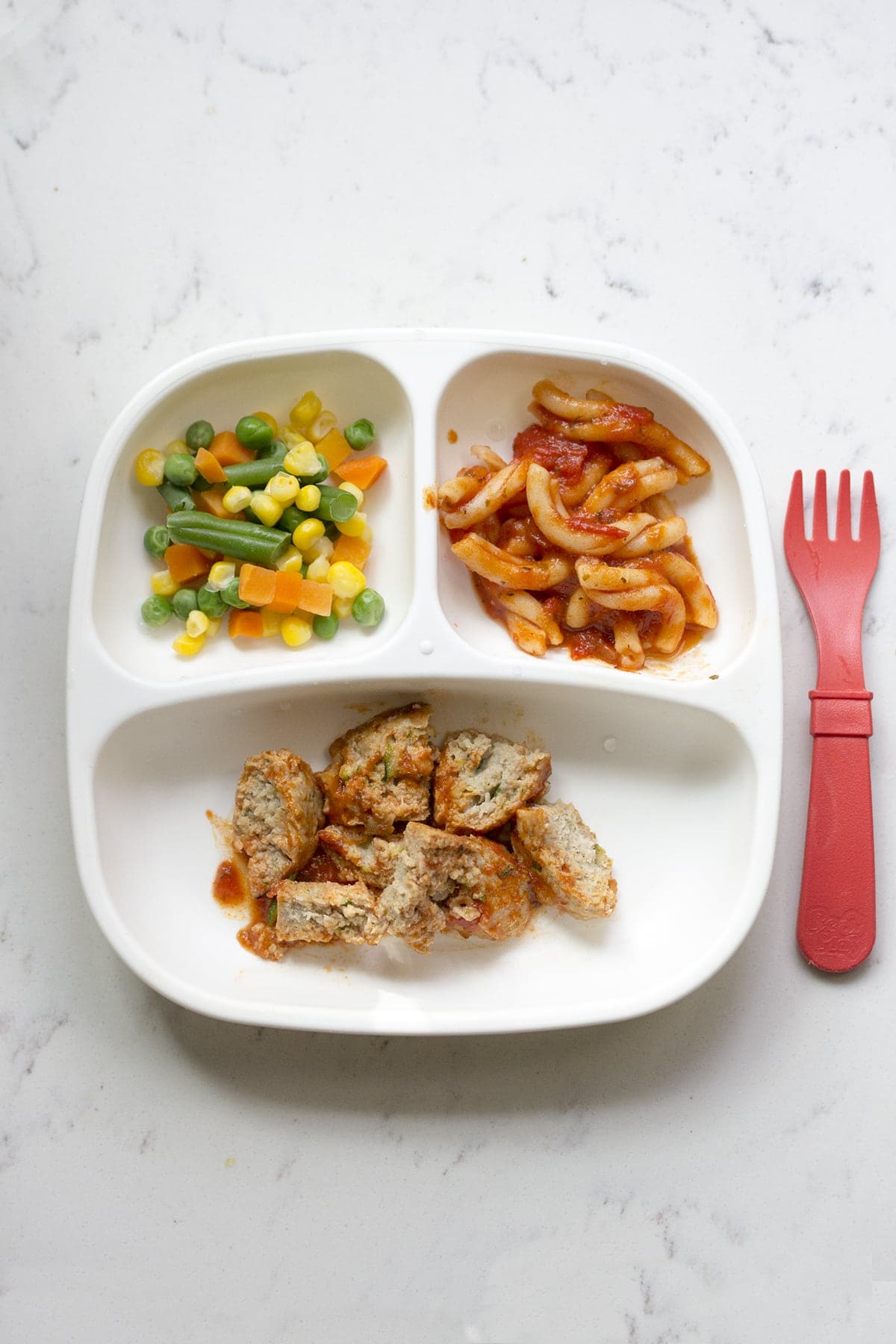 Dinner: Zucchini and turkey meatballs, pasta with marinara sauce, mixed veggies.
Notes: Grated zucchini is perfect for mixing into homemade meatballs. It keeps the meat moist and adds a hidden veggie to the meal.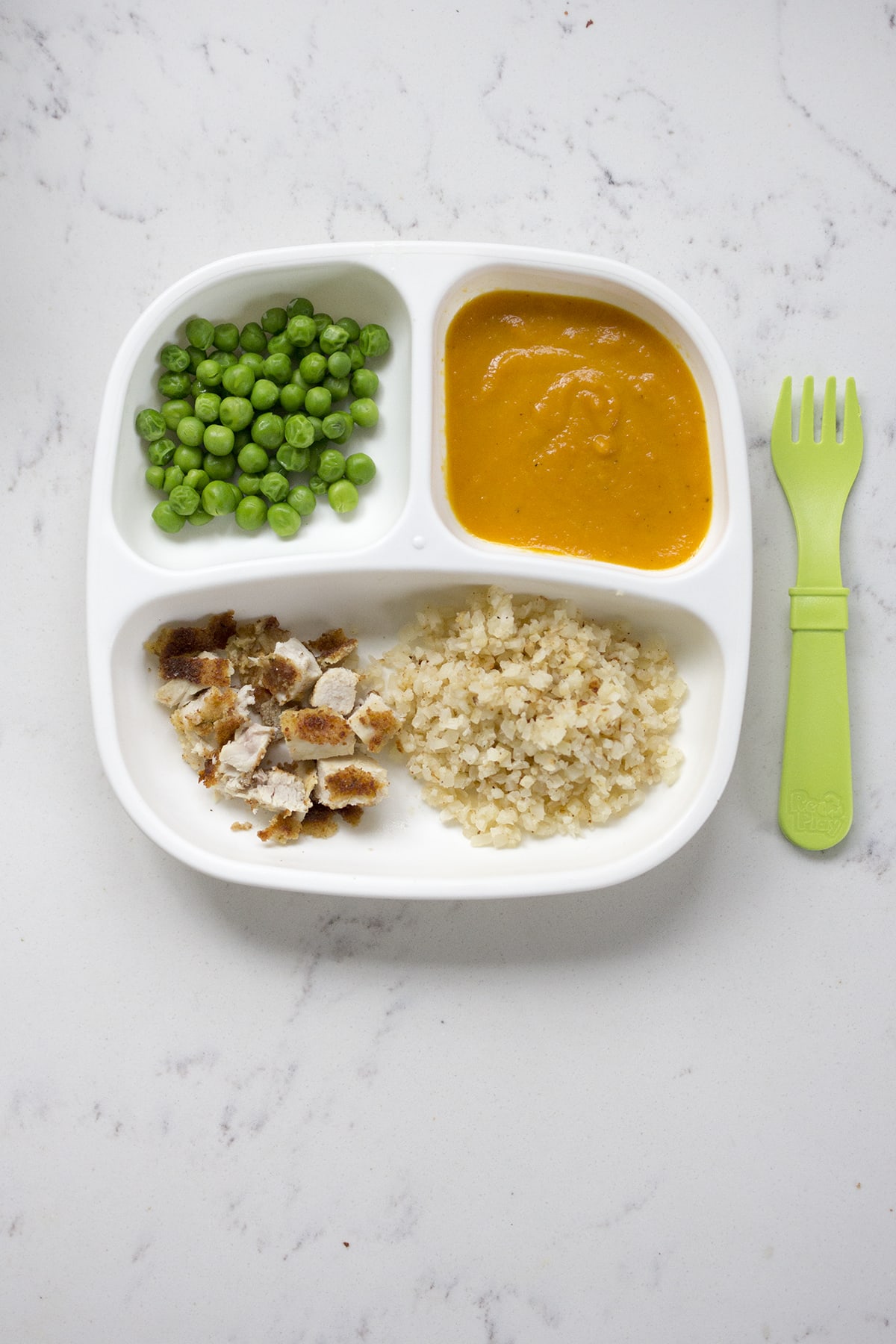 Dinner: Chicken Cutlets, Coconut Curried Carrot Soup, Cauliflower rice, and peas.
Notes: This dinner was a HUGE hit. I bread and fry up chicken by dipping in beaten egg then in panko bread crumbs for a crispy exterior. So much better than chicken nuggets. You can find my recipe for carrot soup here.
So, what did you feed your children this week? Any favorite meals I should try? Let me know if the comments below. We're in this toddler feeding journey together!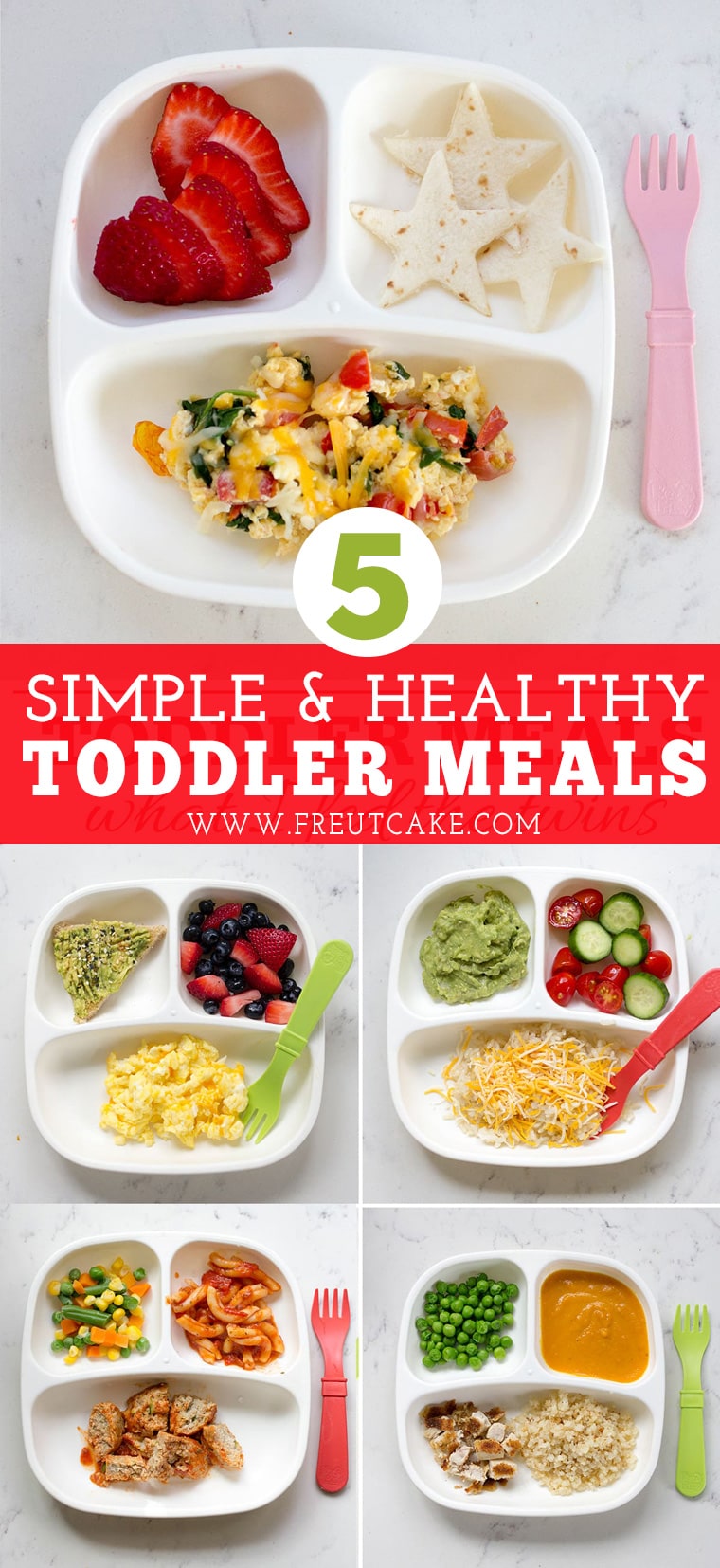 More Toddler Friendly Meals:
If you are looking for more toddler friendly meal ideas from snacks through dinner, you might enjoy some of these posts!
Save
Save
Save
Save