Happy Friday, friends! This was a long and sleepless week for us but surprisingly I feel pretty good about it. After months of going back and forth on whether or not to sleep train the twins, and one terrible attempt, we have finally decided that it's not right for our family. So now we are very gradually and gently working our way into the cribs with lots of co-sleeping in between and it's resulting in a much less stressful nights sleep for everyone! Although the reality of the four of us crowded in a queen sized bed is not the most relaxing arrangement. But it's the weekend which means…it's time for another round of Freut & Nuts!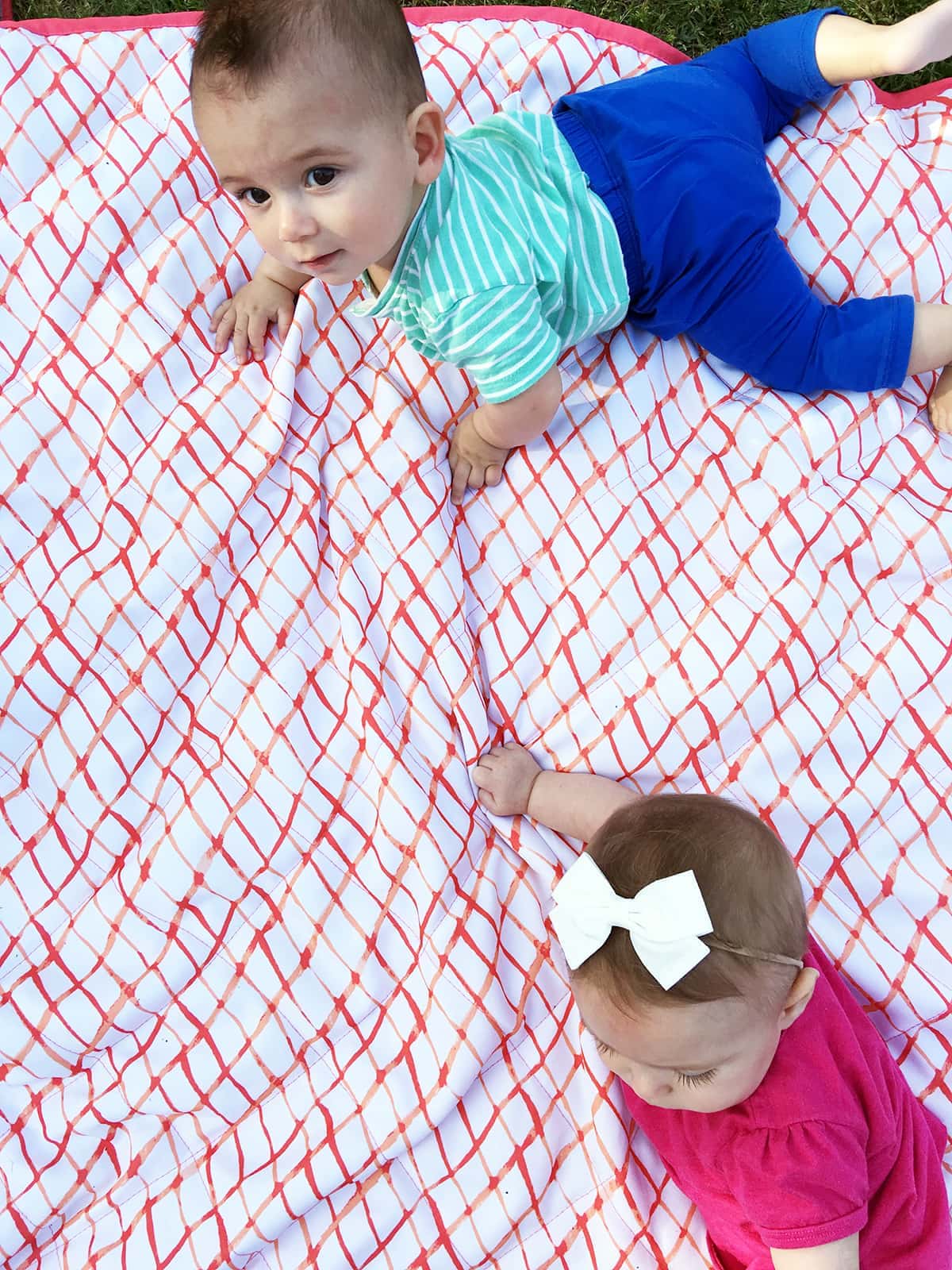 Getting Out or Going Crazy.
Thursday night I packed up the babies, our picnic blanket, two teething toys, two jackets, two blankets, a bunch of diapers, one baby carrier, sunscreen, sanitizing hand wipes (just in case) and a bag full of other random things and drove to the Farmer's Market. I knew it was get out of the house or die; have you ever had one of those days? The thought of Pupusas and ice cream for dinner gave me the strength I needed to hoist the double stroller into the back of our car and we were off. We met my girlfriend Celeste and her kids and the night turned into one crazy picnic blanket rolling, baby wrangling, music man dancing, bubble fest on the grass while Celeste and I did our best to scarf down dinner and keep the babies from eating dirt. "Hey Celeste, do you ever think, why do we even leave the house?" (I'm exhausted!) She laughed and agreed. The answer: because you have to. It feels good to get out. You get out of your house or else the crazy strikes. It's good for the babies. We all need the vitamin D. The reasons are endless but none the less, exhausting. Tomorrow I will put on extra under-eye concealer and do it all over again. I will get out even if it means total and utter exhaustion. And I'll enjoy it. Maybe I'll even look forward to it. Because that's what it means to have small children and to keep your sanity. Can I get an amen? Hallelujah for not going crazy…and for developing a knack for eating quickly from a young age. That talent has really come in handy with twins.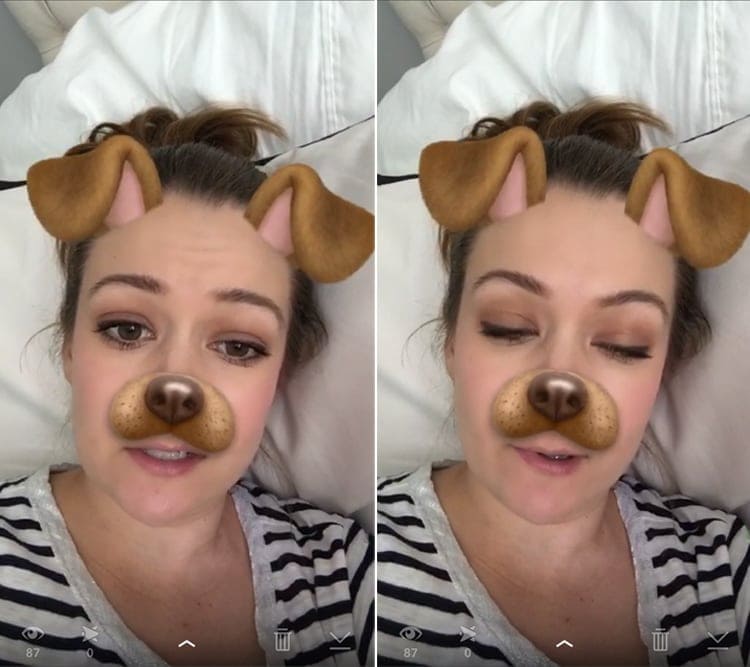 Hot Diggity Dog I Love Snapchat!
I'm pretty sure I swore up and down and sideways that I would never use Snapchat. It was something that teenagers used to hide stuff from their parents, am I right? What do you MEAN your photos and messages disappear?! Sounds shady. Well, hidey-ho! I'm on the old snap and I'm loving it. It's the realist, most unattractive, and unfiltered look into everyone's lives you could ask for and for that I'm digging it. None of the staged stuff you see on Instagram. No, people get real comfortable on Snapchat! (For better or for…entertaining.) Plus, I can add a puppy filter to my face every time I speak, and I do. What's not to love about that?! (Snapchat: Freutcake)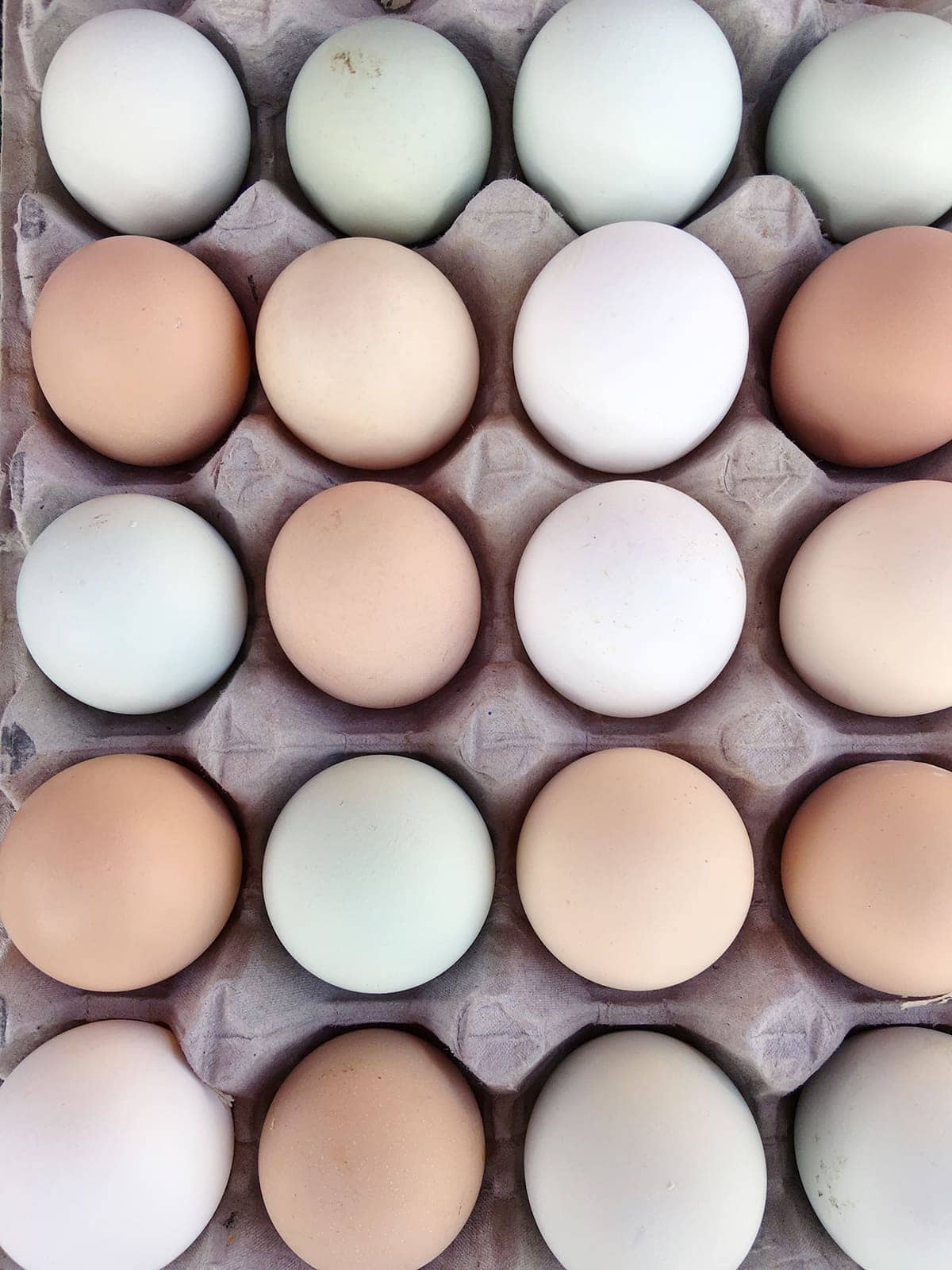 Chickens? Yes.
Have I mentioned my dream of owning chickens to you yet? Well, if it hasn't come up in some random post conversation let me tell you. I hope and dream to one day have a coop with chickens of my very own. And I will love them, and I will pet them…ok, I'm not going to pet them but I will collect their beautiful little eggs and say, thank you henny honey for this glorious egg! And then I'll go scramble it and eat it for breakfast! Hee, hee, ha, ha! Gosh I want chickens. So here is a picture of the beautiful and colorful eggs I spotted at the Farmer's Market. I have serious egg envy.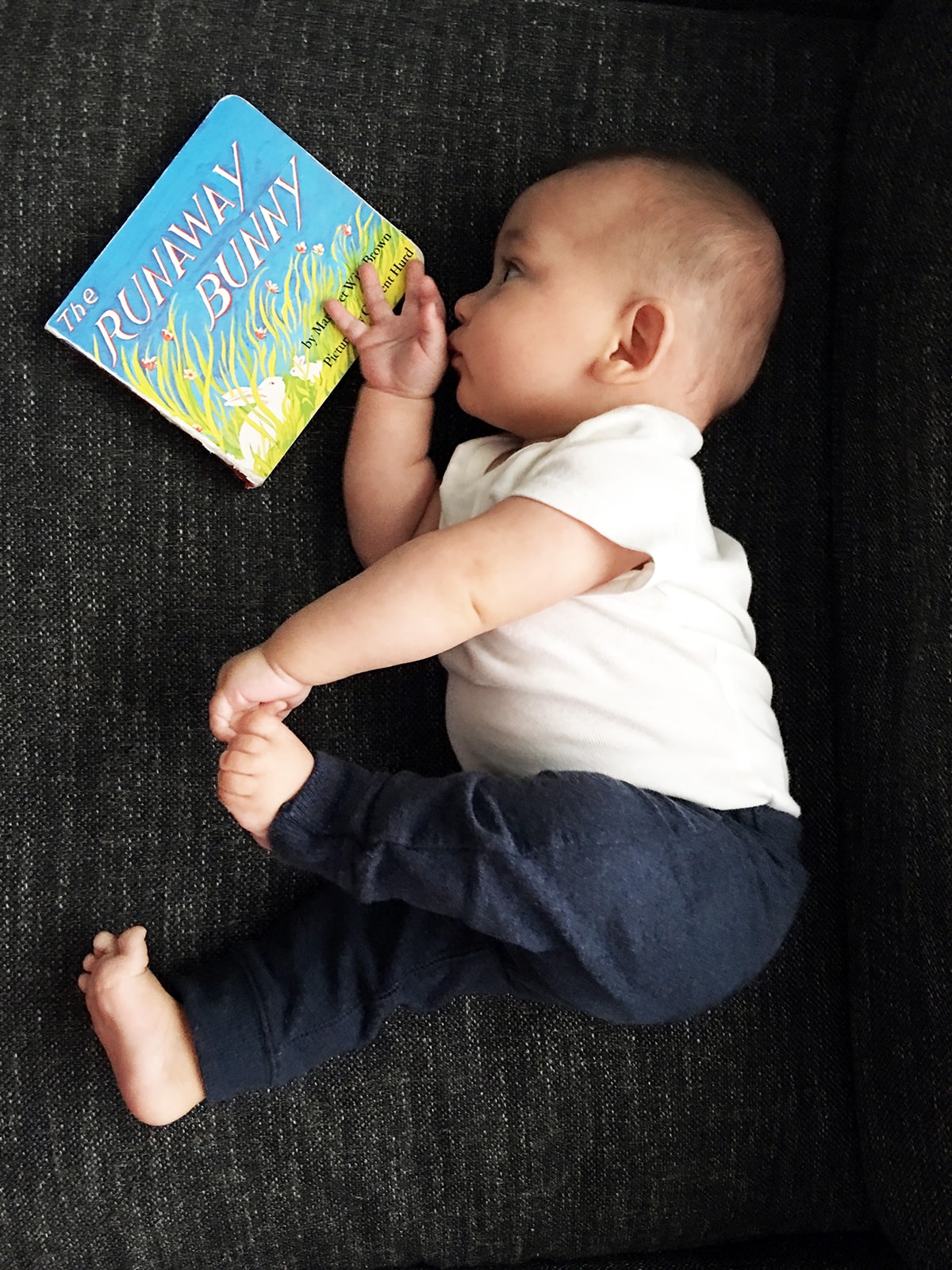 Try not to cry.
Hey future Mom's out there, guess what? When you have a baby you will turn into one big emotional, teary eyed, blubbering, mess. Yup. And I triple dog dare you not to cry while reading The Runaway Bunny to your baby. Before babies, this is the story of an annoyingly clingy mother bunny, after babies it's unconditional love.
"If you are a gardener and find me,"
said the little bunny, "I will be a bird
and fly away from you."
"If you become a bird and fly away from me,"
said his mother, "I will be a tree that you come home to."
Wahhh! Get's me every time.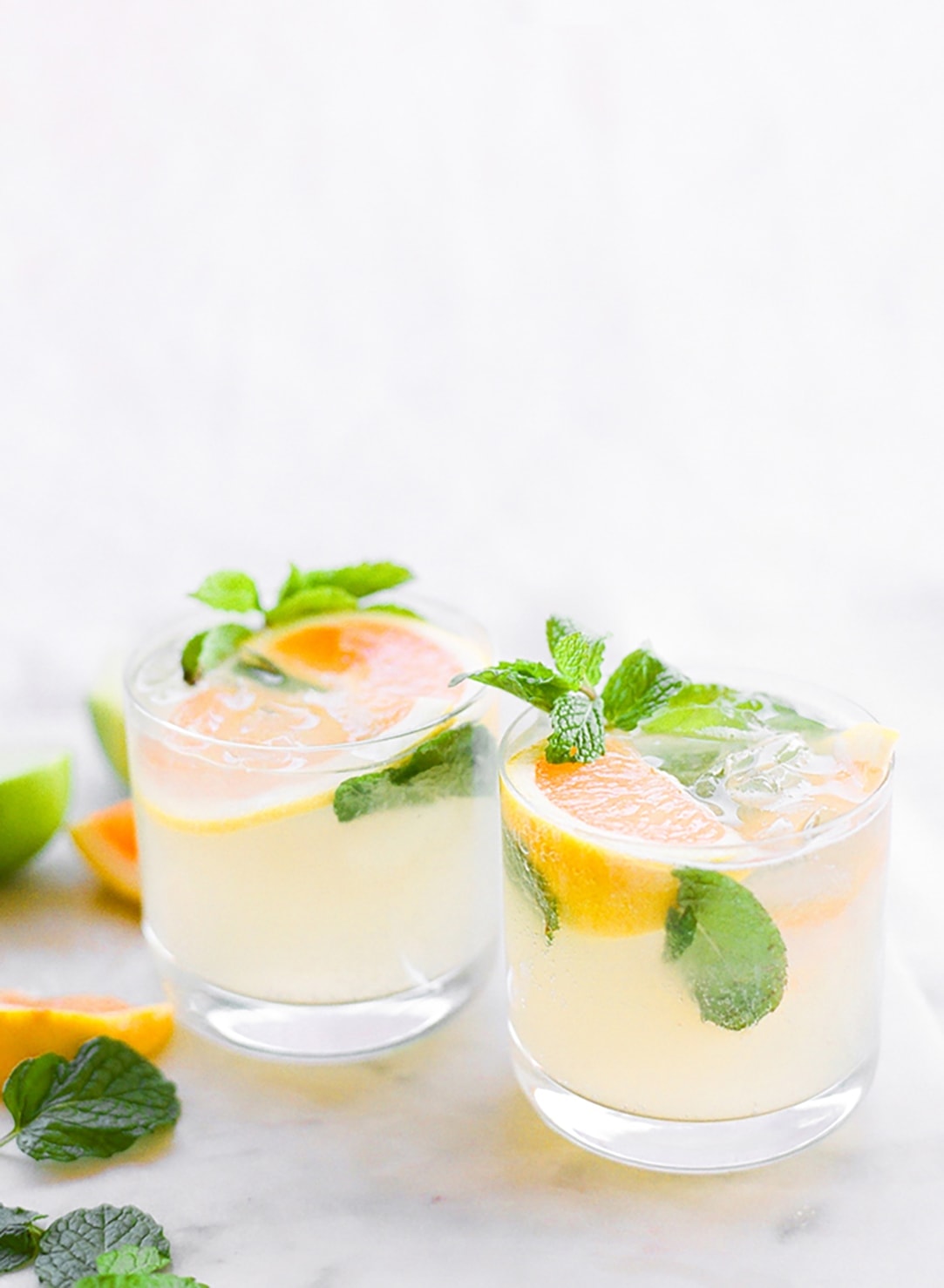 Other Tasty Bits
Grapefruit Mint Mojitos for your weekend? I want this cocktail now! (photo by Lauren Kelp)
A really good article on the basics of making baby food.
If you missed my recipe for The Perfect Guacamole, you should totally make it. To go with that mojito of course!
Happy Fridaaaaay!