I have to admit, I'm still waiting on the fun part of this pregnancy to begin. Don't get me wrong, I am over the moon excited and feel very blessed to be carrying these babies but let me tell you, it's no cake walk...at least not for me. At about 4 weeks into my pregnancy I developed severe morning sickness. Honestly, unless you have experienced the constant nausea, food aversions, and mad dashes to the toilet first hand, it's hard to fathom just how insanely bad it is. I never quite understood what my girlfriends were going through until it was my turn to experience it. So, for all of you who have suffered…I feel your pain. Believe me, I do!
Last week, I had a couple of really bad sick days back to back and got to a point where my body was refusing to keep anything solid or liquid down. It was time to go to the hospital. It turns out I have a very sever form of morning sickness, more common with twin pregnancies, that untreated can cause my body to become severely dehydrated and malnourished. When I checked into the hospital my body was in starvation mode and unable to process any food. I was given an IV of fluids, anti-nausea medication, a vitamin drip and an ultrasound. Thankfully the babies were just fine!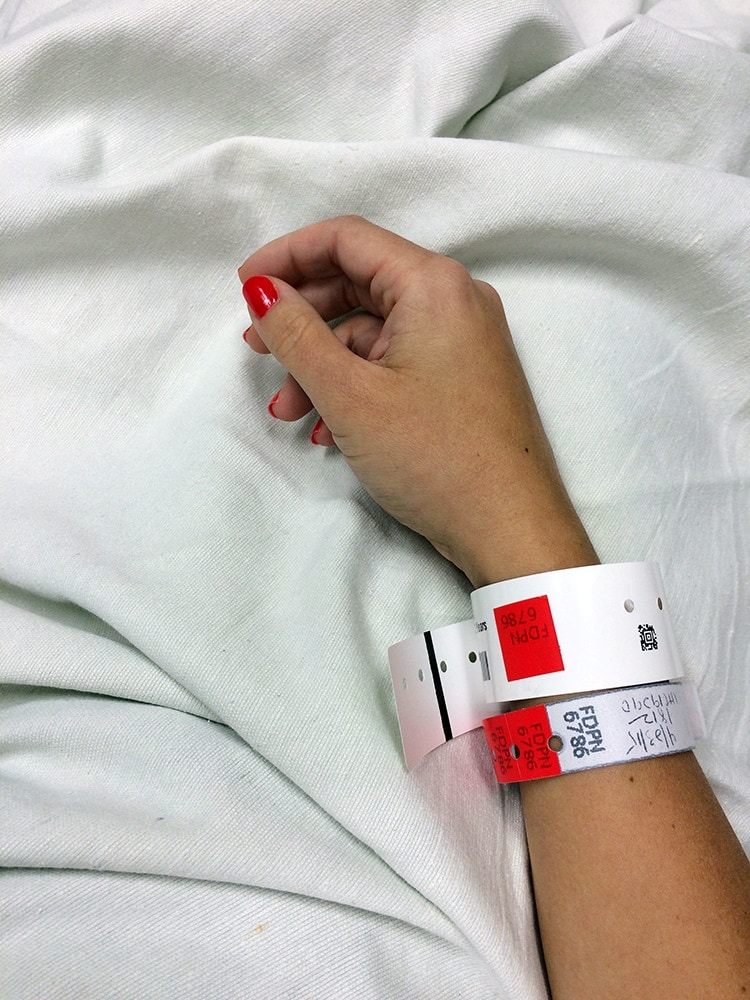 After getting my body back to being stable and back on solid foods again, I came home. The nausea and food aversions haven't gone away but I do have the help of medication if I need it. The silver lining for me is knowing that the babies are healthy and that most likely, this won't last my entire pregnancy. I have my fingers and toes crossed for 20 weeks…just 5 more to go!
I know it's been a quiet around the blog but I hope to be back to feeling better and fully working very soon! I'm still creating some fun projects on my good days and can't wait to get back into the kitchen…or outside in the sunshine for that matter. Thanks for being a loyal reader and a constant support. I read and appreciate every single one of the comments you left on my pregnancy announcement post and each one brightened my day.
Now, onto the future!