I've always enjoyed celebrating New Year's Eve. From big cocktail parties, to quiet nights spent at home with family, it's one of my favorite nights of the year. Celebratory cocktails, bottles of chilled champagne, a few delicious appetizers and loved ones are all you need to ring in the new year. Here are 20 New Year's Eve Party ready recipes and cocktails to help you celebrate deliciously.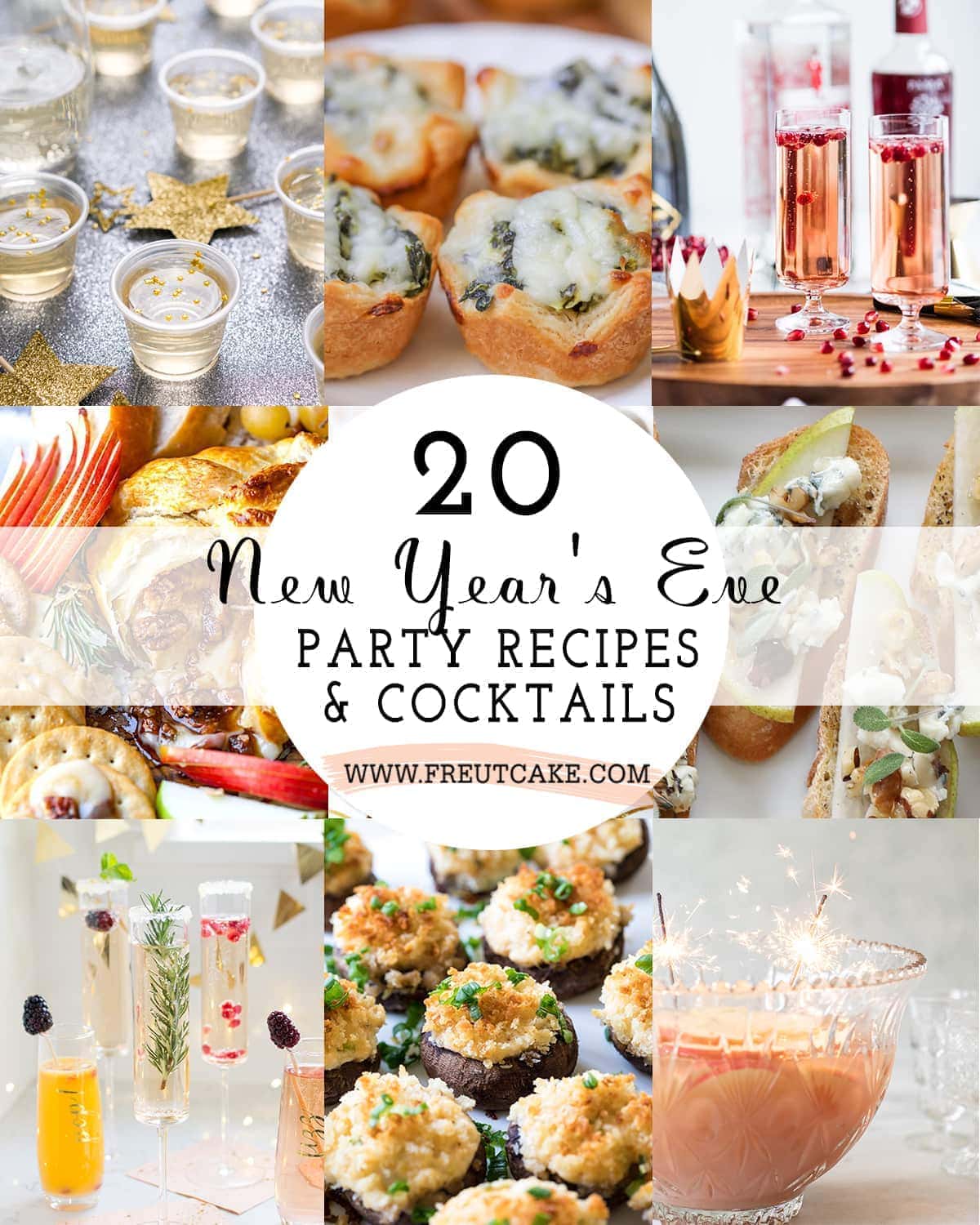 20 New Years Eve Party Recipes & Cocktails
From appetizers to champagne cocktails, new year's day brunch ideas and more, this round-up will get you ready for ringing in the new year!