This Paper Plate Rainbow Craft for Kids is simple and can most likely be made with items you already have in your house!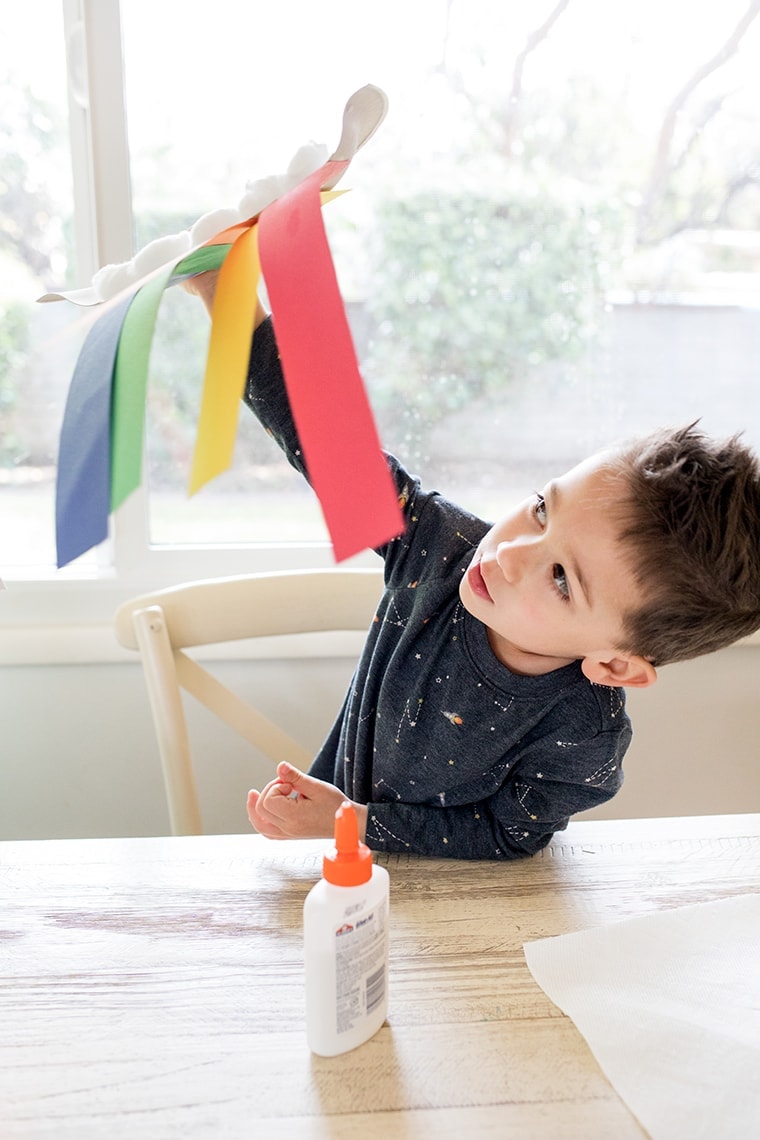 Paper Plate Rainbow Craft for Kids
Spring break has arrived which is why I'm breaking out all of the kid crafts. First up Paper Plate Rainbows with fluffy cotton ball clouds. The twins were thrilled to get a chance to play with and glue the cotton balls on. Here's how we made them...
For this project you will need:
white paper plates
colored construction paper, cut into strips (depending on the age of your child, you can have them help with this)
cotton balls
Elmer's school glue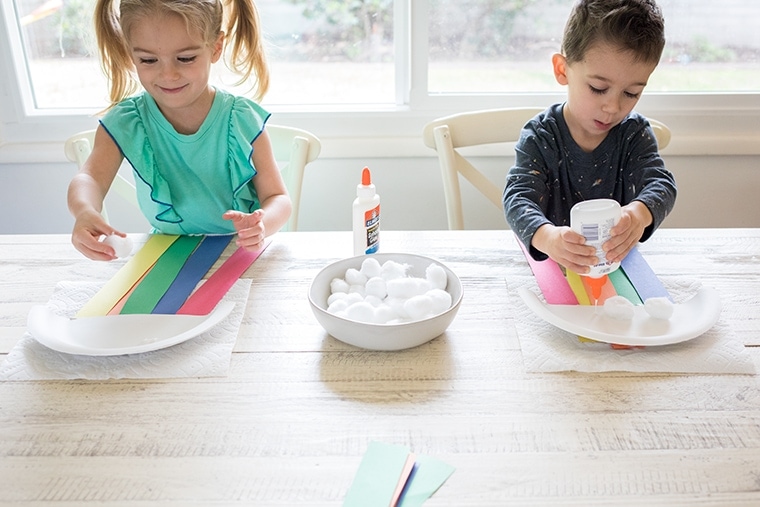 Directions:
1. Cut paper plate in half and cut construction paper into long strips about 1 ½-2" wide. You will want to use rainbow colors for this.
2. Have your child turn the plate upside down and glue colored paper strips to the back of the plate. Allow to dry.
3. Have your child glue cotton balls to the front of the plate. Dry completely before hanging.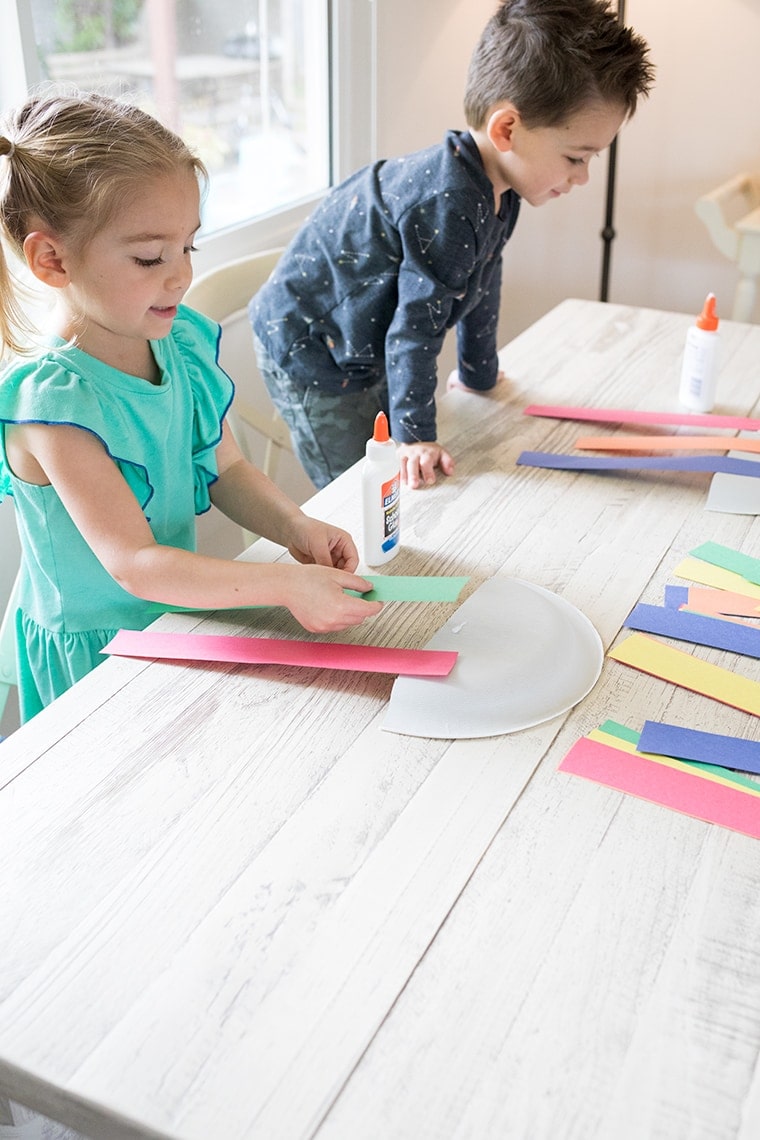 It really doesn't get more simple than this craft but they look adorable hanging in the twin's playroom. This could also be a learning activity if you wanted to teach the colors of the rainbow. We didn't have indigo or violet paper so I just let them have fun with it and didn't worry much about the order of the colors.
Happy crafting!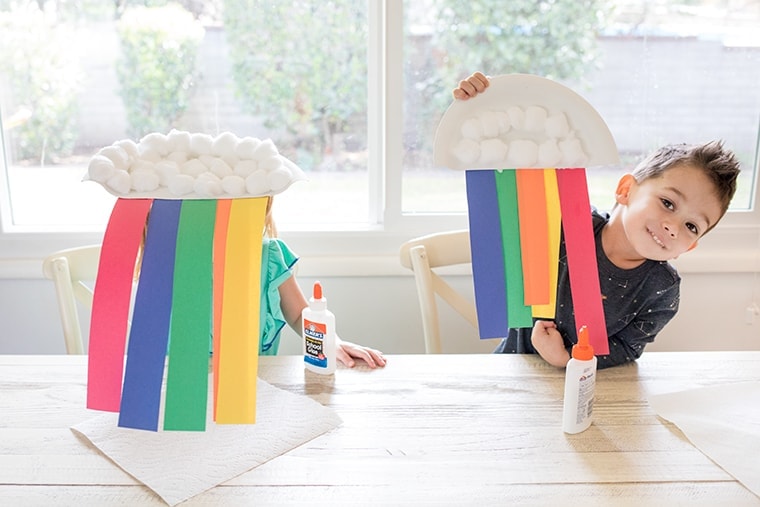 More Crafts for Kids