Gummy eyeball stir-sticks and sprigs of rosemary turn your everyday blood orange margarita into something much more monstrous. Monster Mash Margaritas that is, and just in time for Halloween!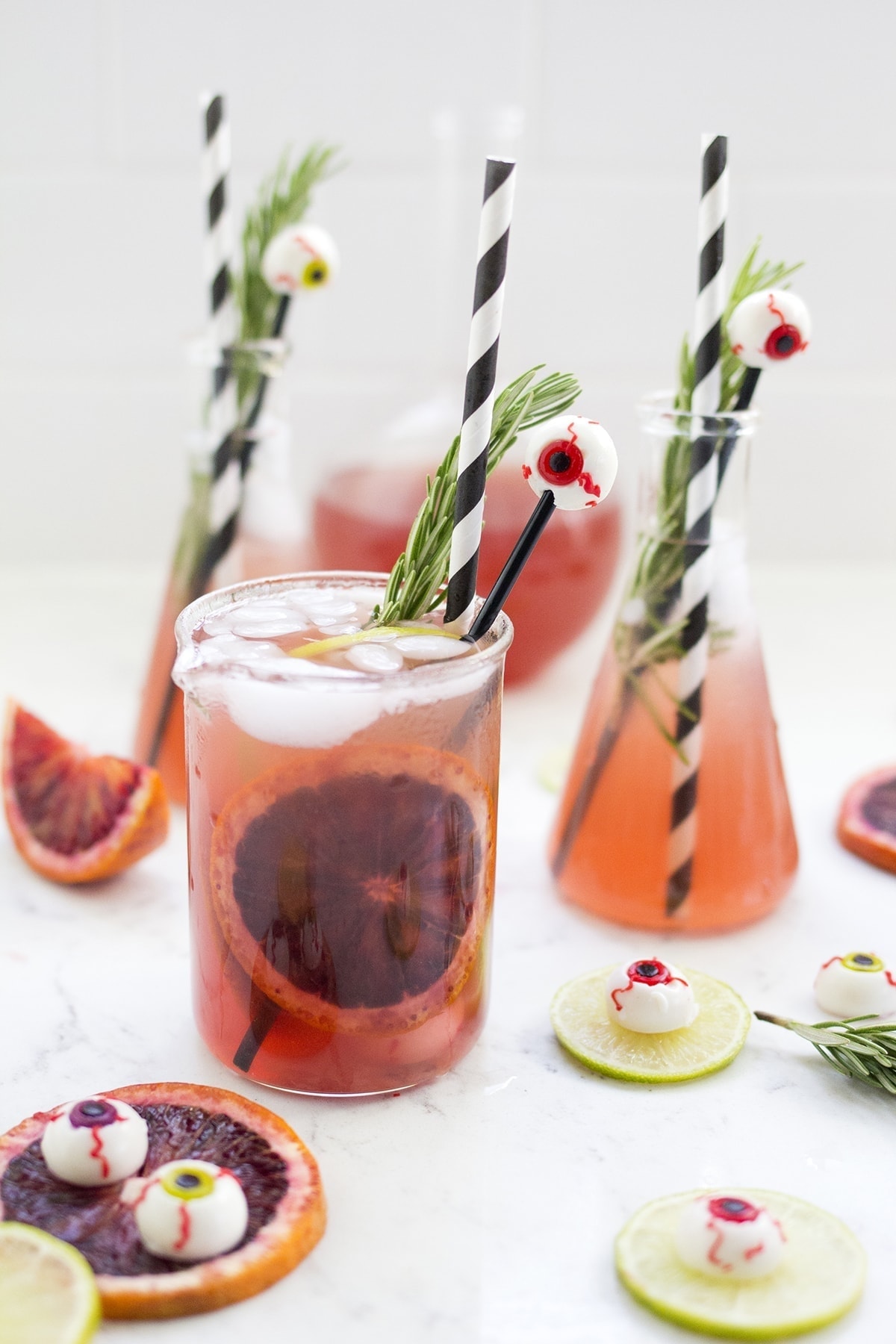 You know I love a good spooky themed cocktail, so when I found these gummy eyeballs in the grocery store I HAD to turn them into a grotesque Halloween garnish. Simply skewer gummy eyeballs onto plastic stir sticks and pop those babies into your cocktails. Creepy and delicious!
As for the margarita it's simple, blood orange juice, lime, simple syrup and tequila! This time of year I buy blood oranges in the grocery store and at the farmer's market but you could always use a blood orange-cranberry juice and skip the simple syrup if that's all you can find. Either way, blood orange makes one tasty margarita! Boris would approve.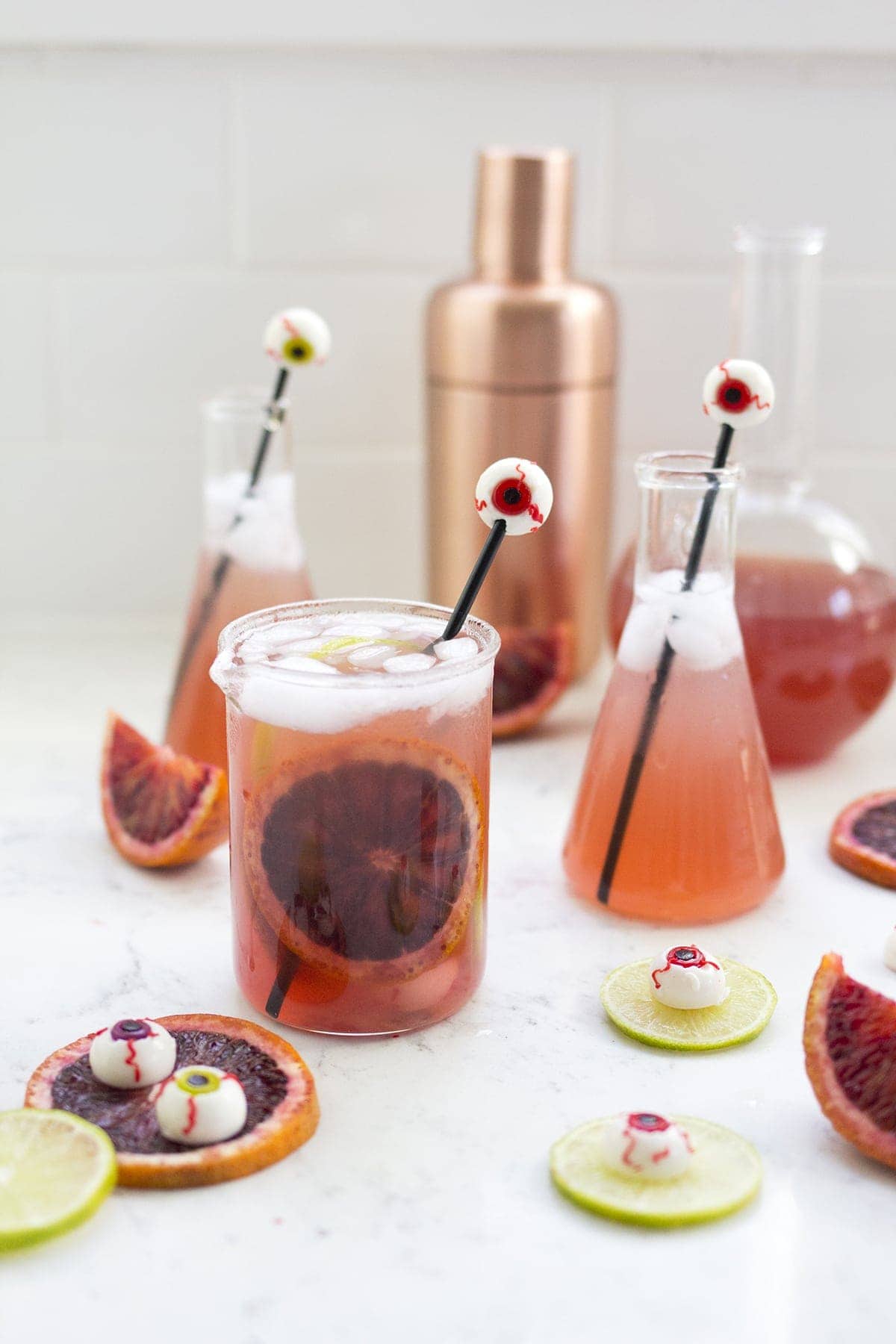 …Then you can mash, then you can monster mash!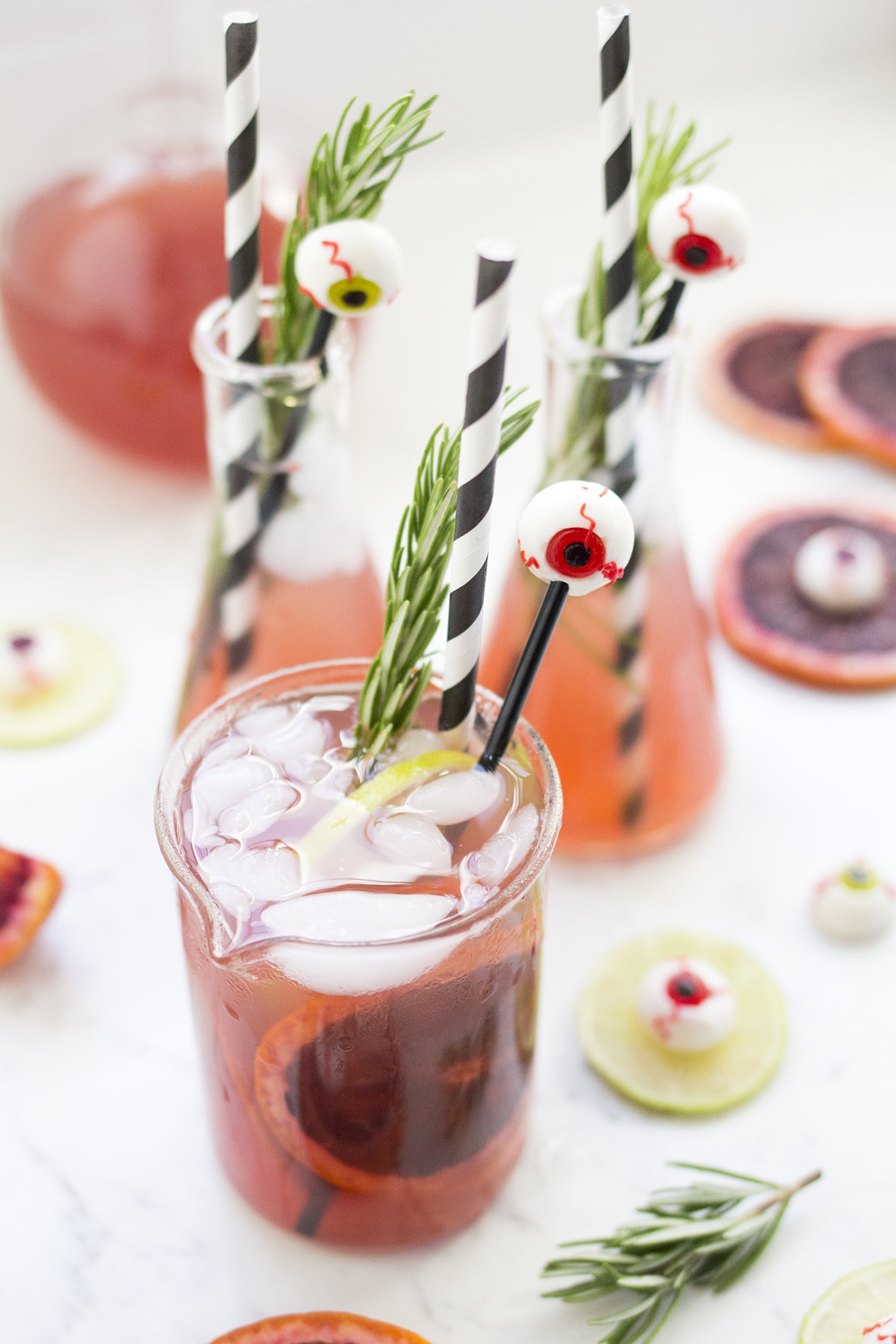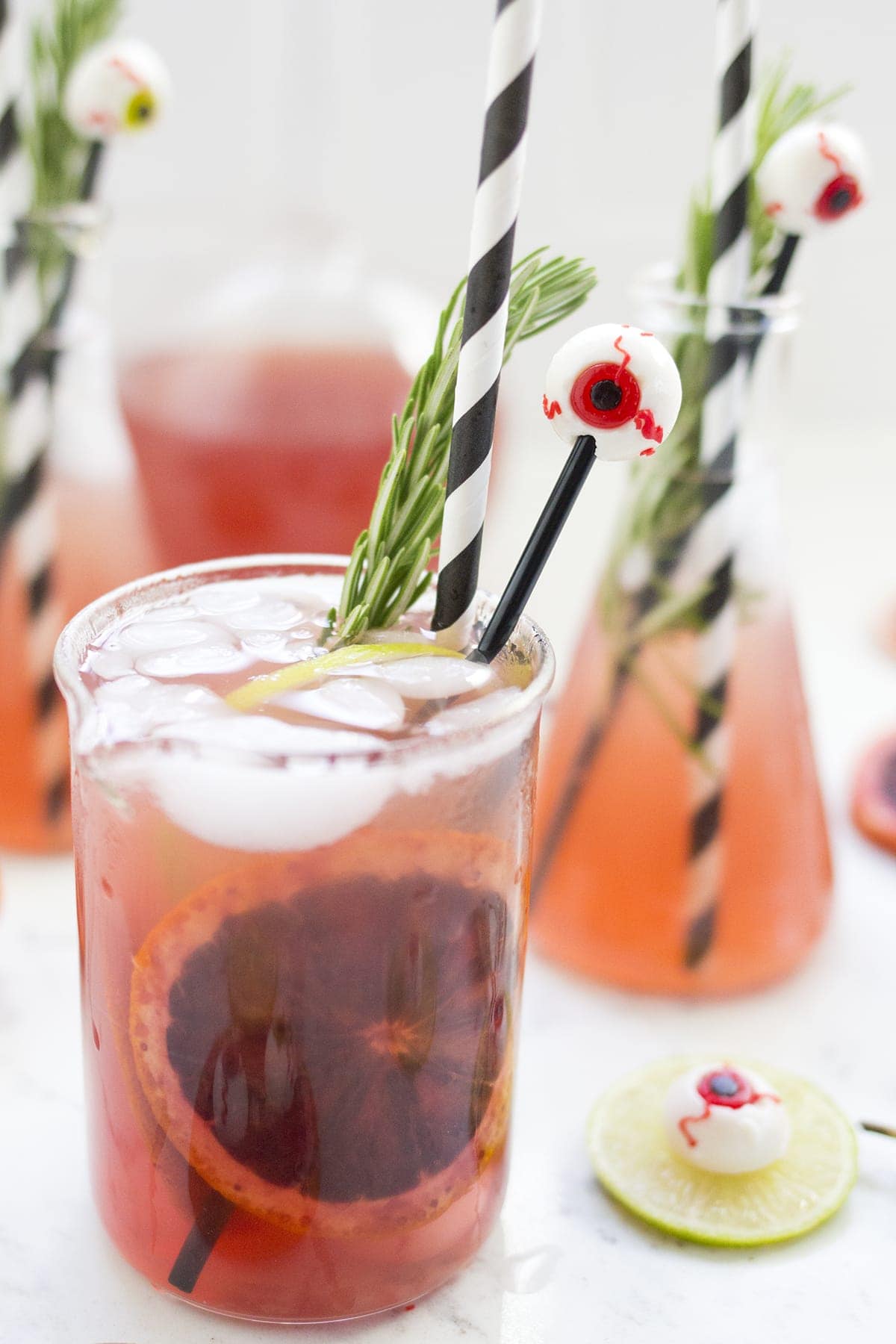 photos by Leah Bergman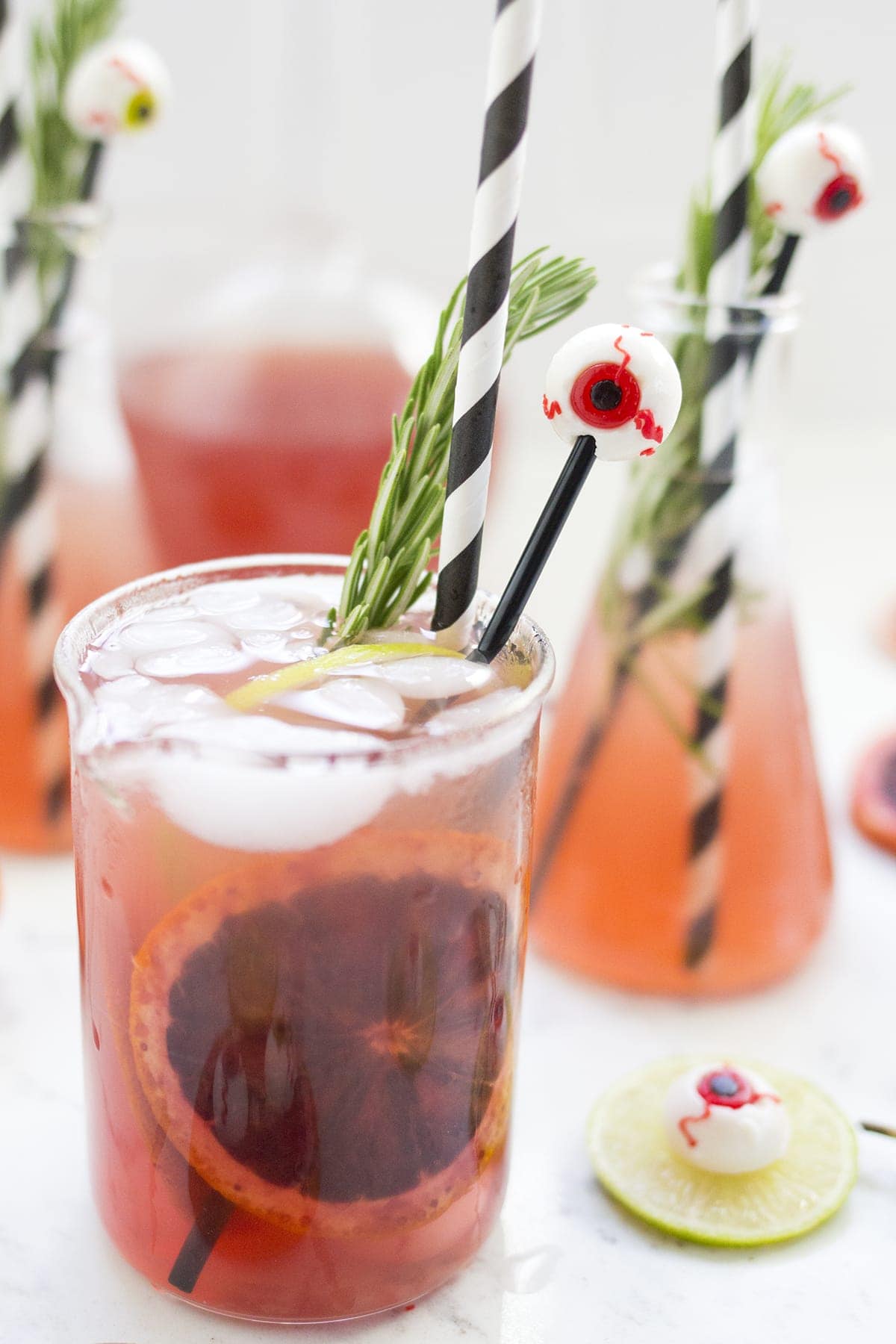 Monster Mash Cocktail
2016-10-18 21:28:56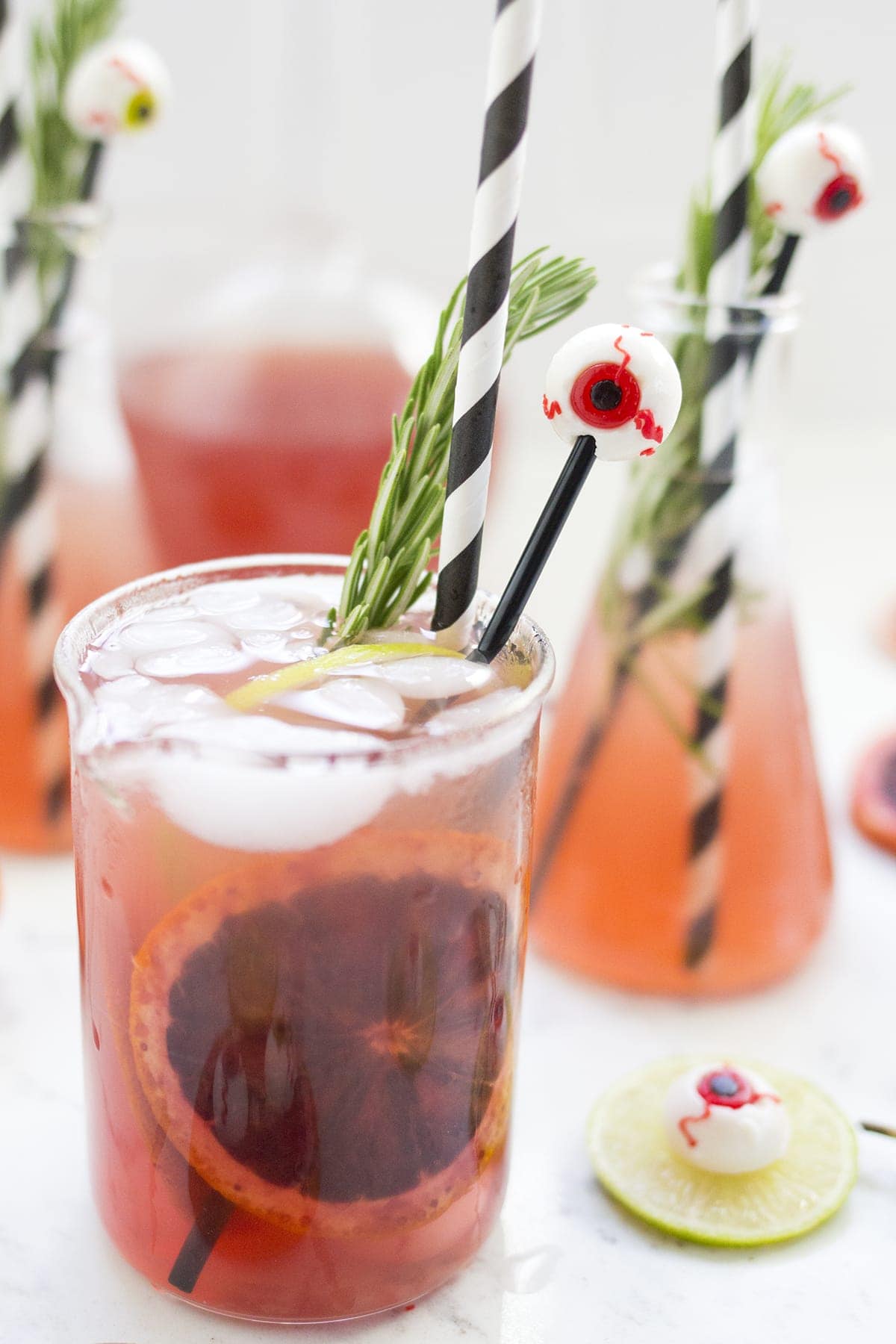 Serves 1
A blood orange and pomegranate margarita dressed up for Halloween!
Ingredients
2 oz Silver Tequila
4 oz Blood Orange Juice
Simple Syrup- to taste
1 oz Lime Juice
Ice
fresh rosemary sprigs for garnish
slices of blood orange and lime for garnish
gummy eyeball candy skewered on stir sticks
Instructions
Combine ingredients in a cocktail shaker and shake until well chilled. Pour over a glass of ice and garnish with a sprig of fresh rosemary, slices of blood orange and lime and a gummy eyeball stir stick.
Freutcake https://www.freutcake.com/