Halloween snack boards are some of the most fun to make! This Halloween Bat Snack Board was inspired by the bat decorations my twins love. Time to craft the spookiest snack!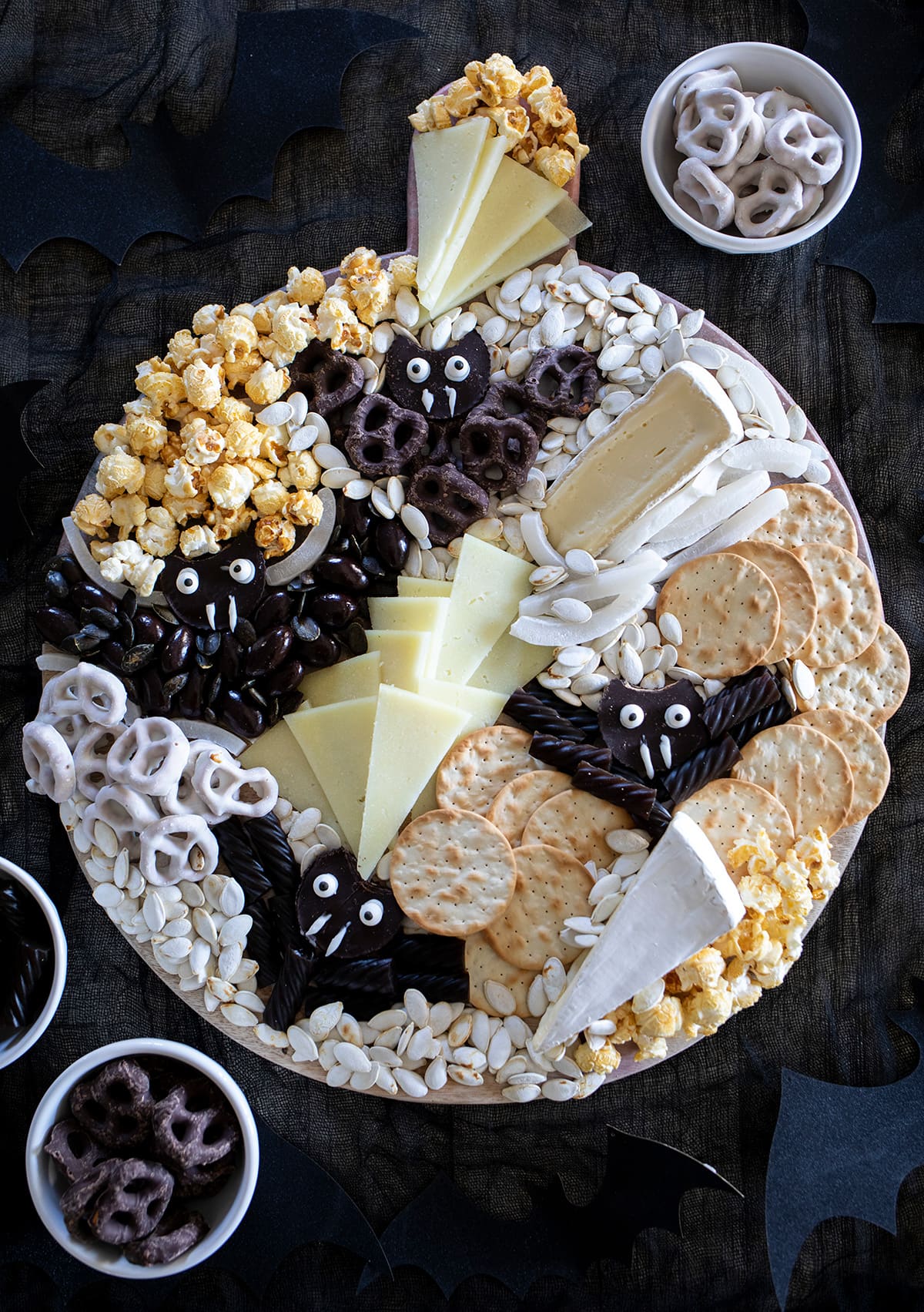 Halloween Bat Snack Board
I love making snack boards for my kids and on Halloween night, when snacking is generally the meal...what better way to feed the troops than with snack boards? This board happens to be mostly sweets and cheese however if you are looking for a healthier board to serve on Halloween night, you might like my Jack-o-Lantern board or even my Lion Snack Board. If you want an adult version, my Halloween Charcuterie is a favorite!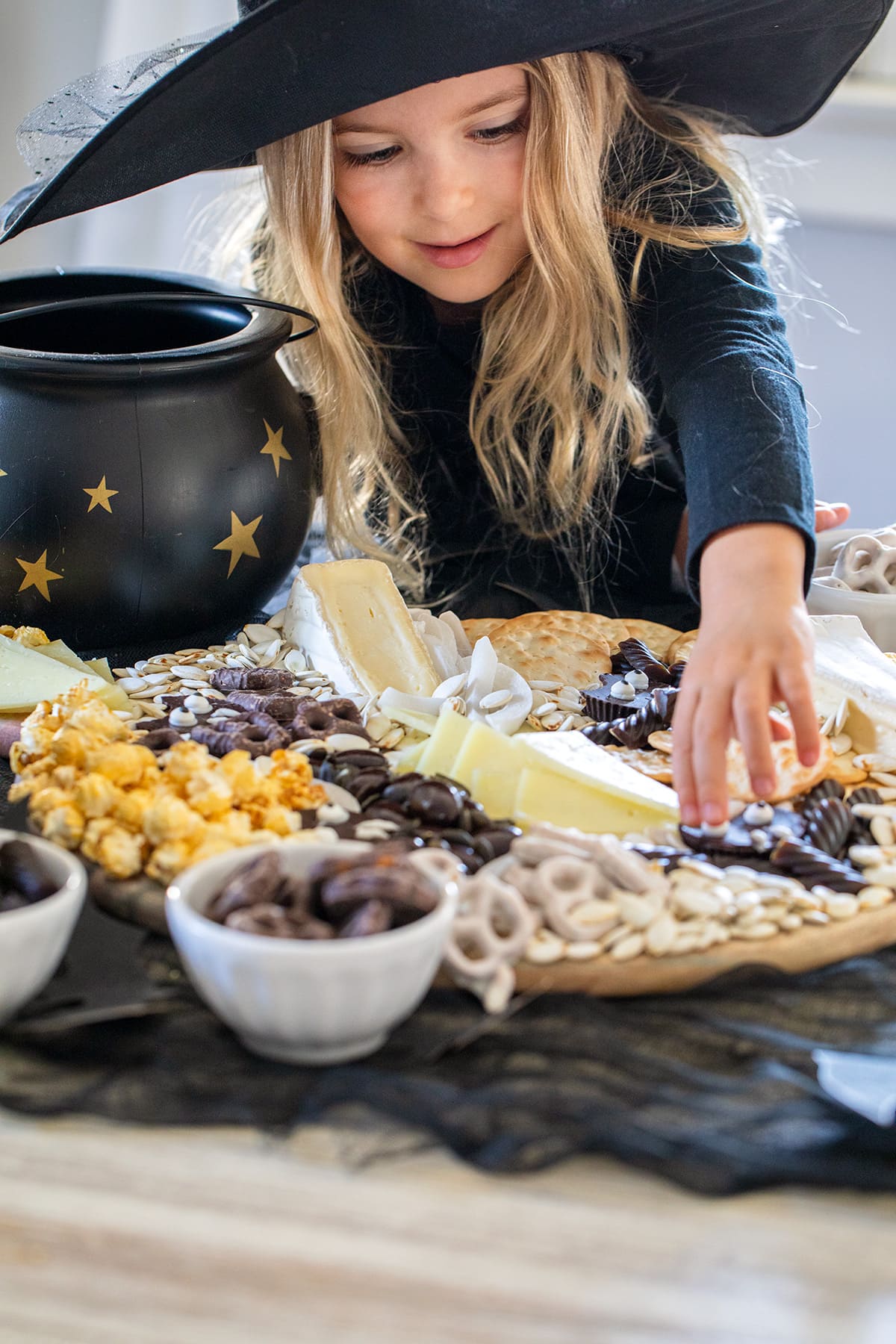 Shopping List for Halloween Snack Board:
Kettle Corn
Chocolate Covered Pretzels
Yogurt Covered Pretzels
Chocolate Covered Almonds - or chocolate covered raisins
White Cheese- any of your favorites! I used Triple Cream Brie and Manchego but white cheddar is great too!
Dried Coconut
Black and White pumpkin seeds
Crackers
Black Licorice
Candy Eyeballs
Dark Chocolate Peanut Butter Cups
ANY of your favorite black and white foods.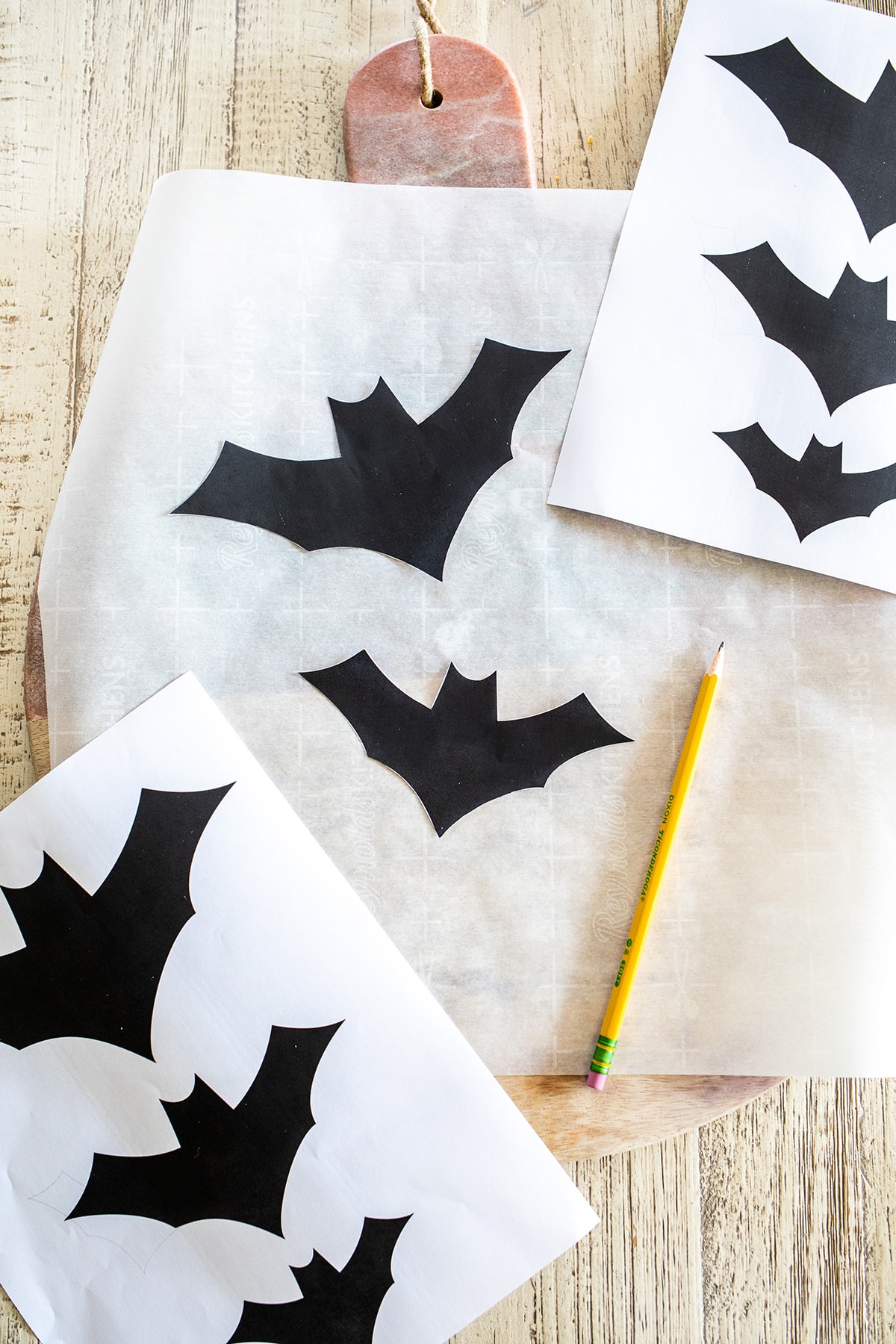 Bat Cheese Board
When I first imagined this board, I envisioned the silhouettes of bats flying in front of a white moon. But first I had to figure out how to shape the bats and make them actually LOOK like bats. I knew this would be the hardest part of the board, so I made a simple template and cut it out as a guide. From there it was easy to place the bats on my cheese board and fill that space with pretzels and candy. You can download my bat template here.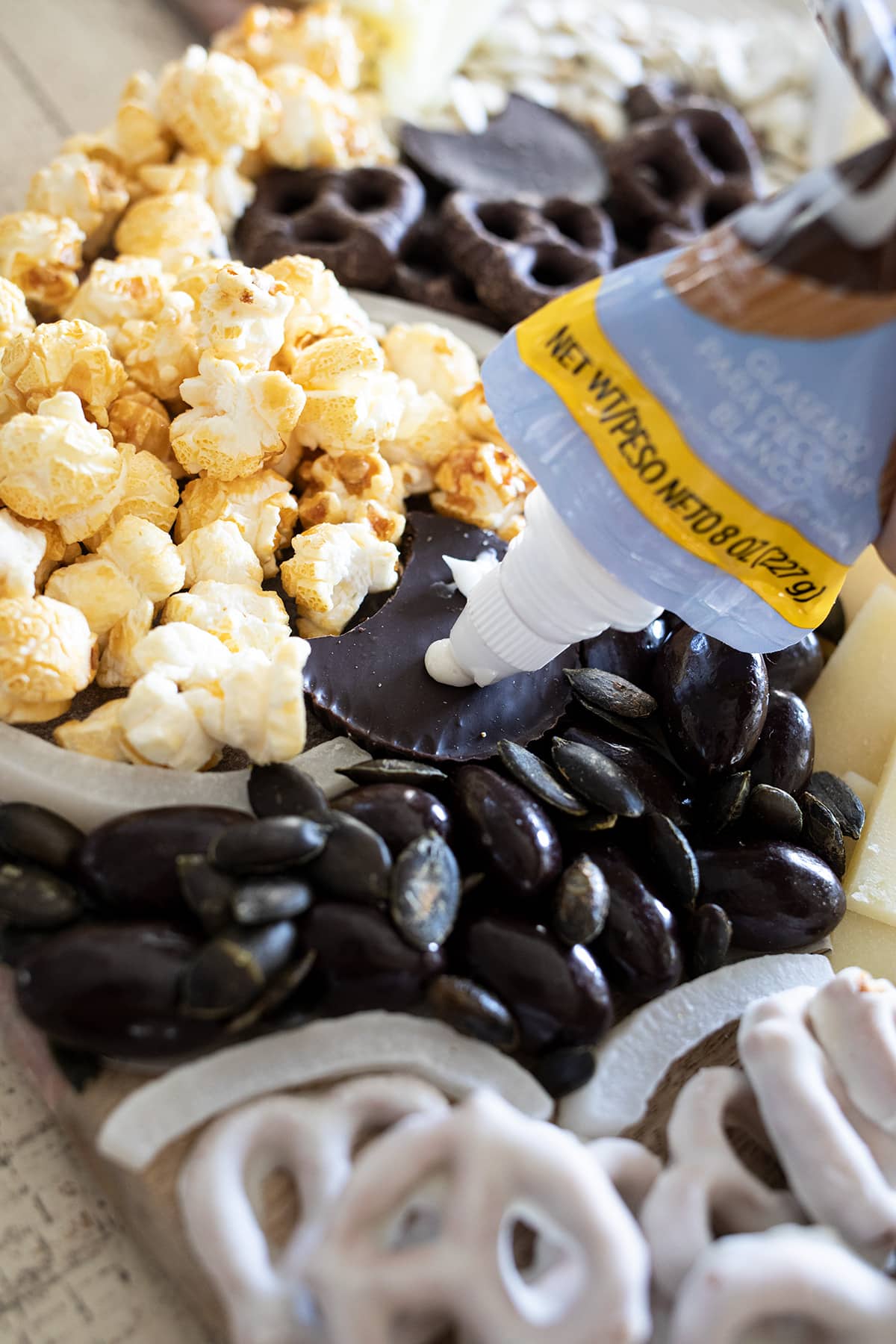 How to Make a Bat Cheese Board
Place the parchment paper bat templates on your round cheese board. You will want to spread them out so that you have room between them. TIP: stick the templates down with small dots of frosting!
Fill bat shapes with your favorite "black" chocolate or dark treats, I used peanut butter cups for the head with a semi circle cut out to create the "ears" and filled the bodies with chocolate covered pretzels, chocolate almonds, and licorice. Chocolate covered raisins would work well too!
Add two dots of frosting and candy eyeballs to bring your bats to life!
Fill in the background with white snacks to create the moon.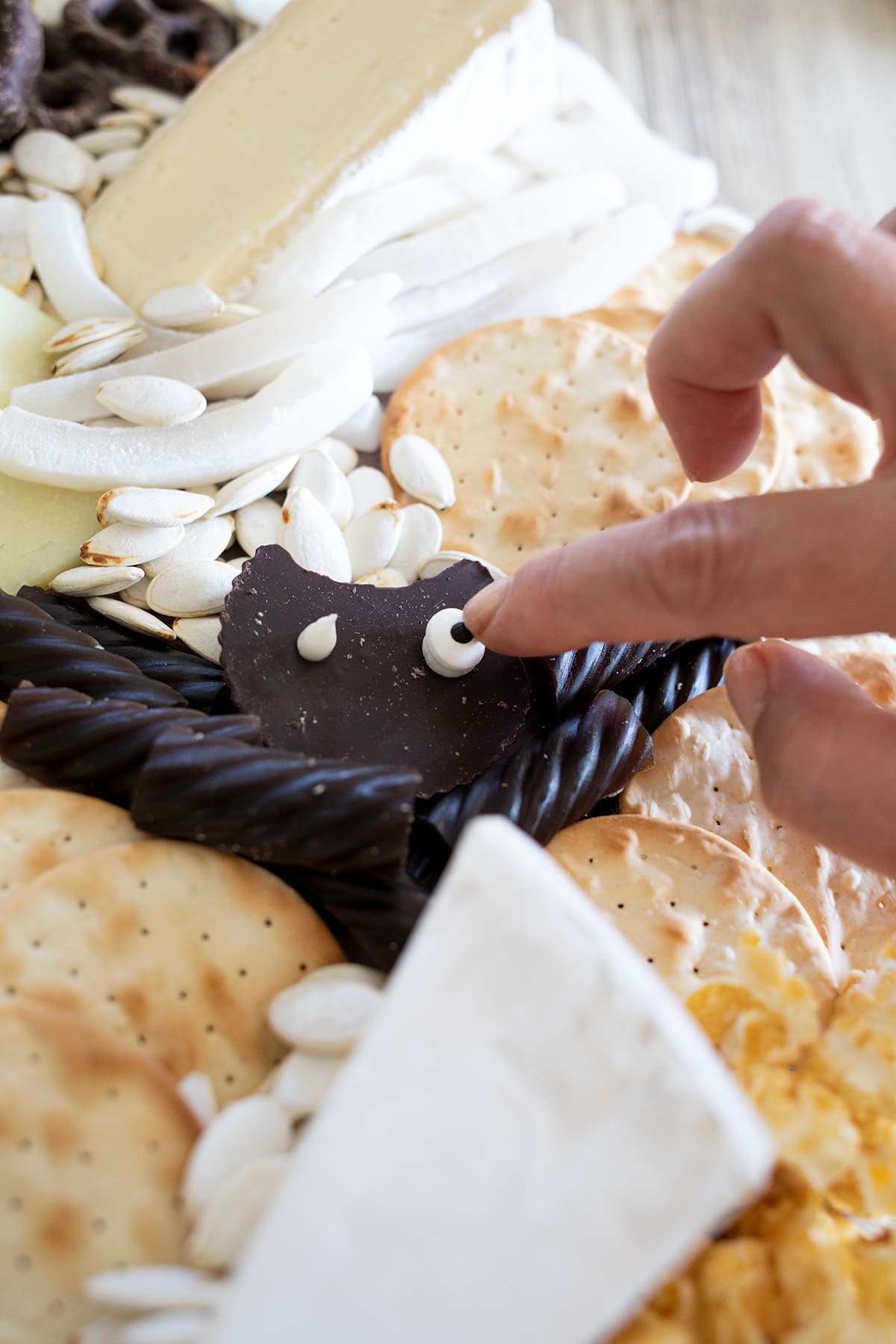 The candy eyeballs really brought the bats to life with this board and gave it such a fun and whimsical feel. Of course the twins dove right for peanut butter cup bat heads. I'm not sure how I feel about that but they loved eating those first.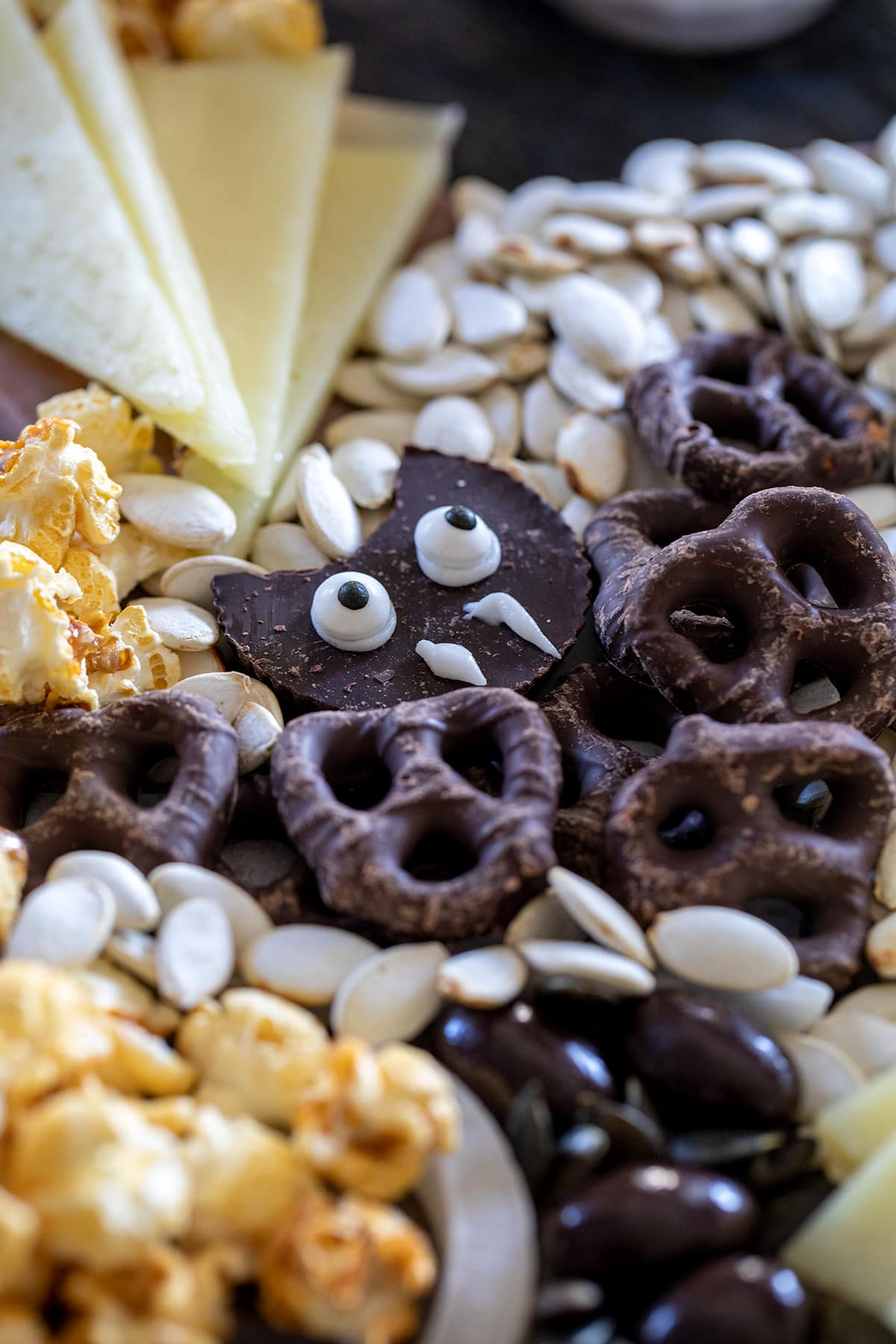 Once the bats are formed it's easy to fill the rest of your "moon" cheese board with white snacks. I placed cheese around the board first and then filled it in with crackers, pumpkin seeds, pretzels, and popcorn. I know your kiddos will love this board as much as mine did! This is the perfect sweet candy and snack treat to put out on Halloween night; especially if you are staying in!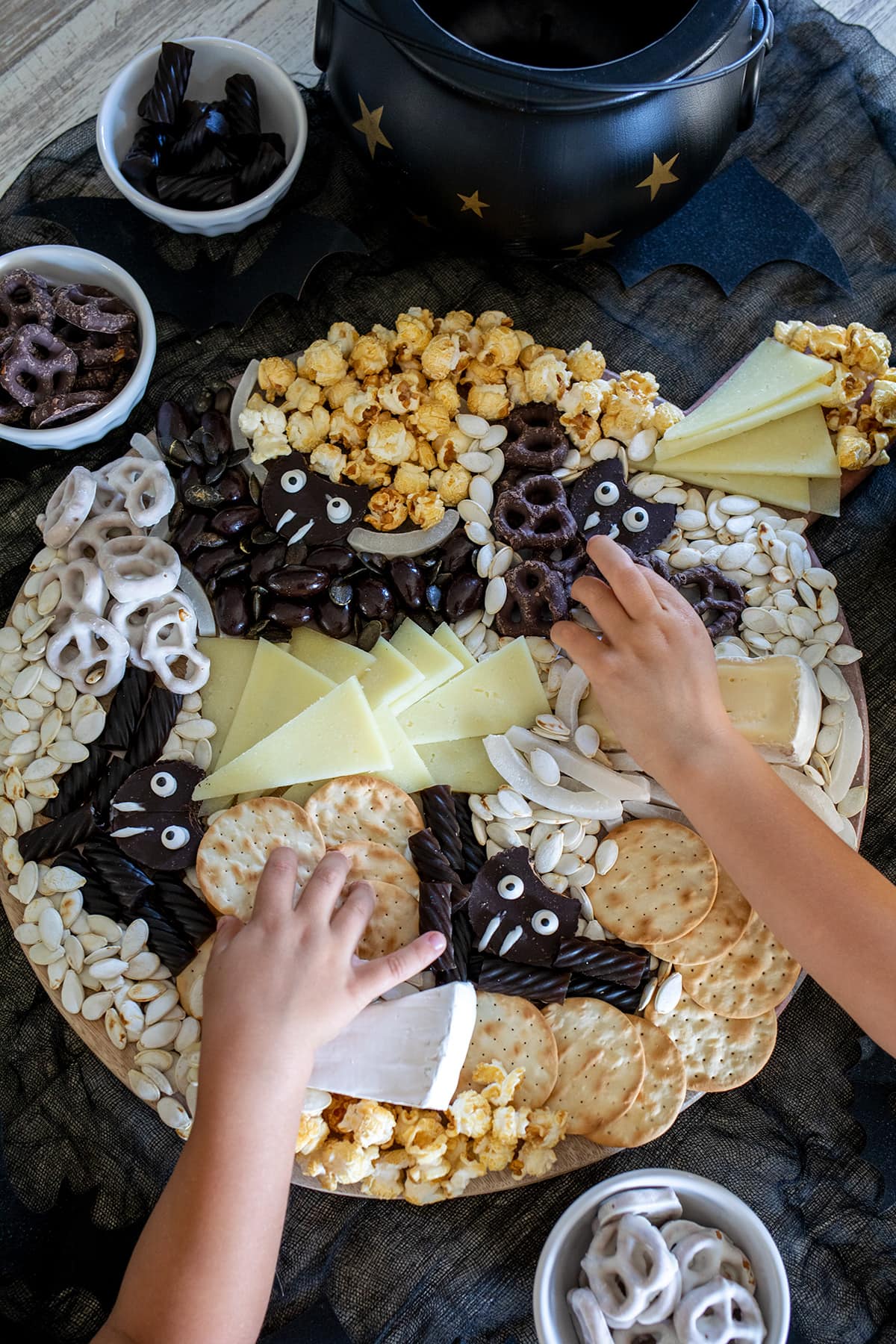 More Halloween Boards & Recipes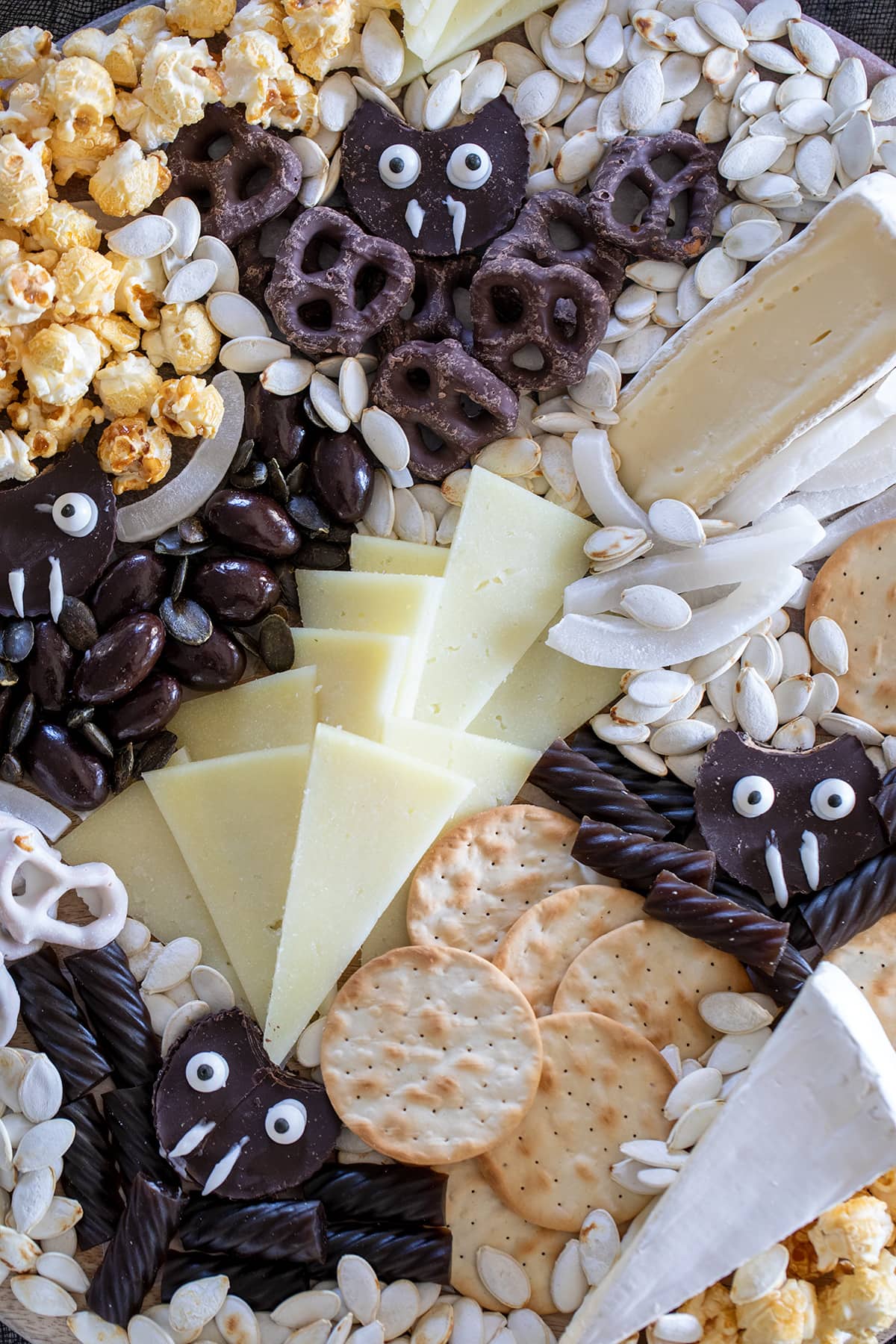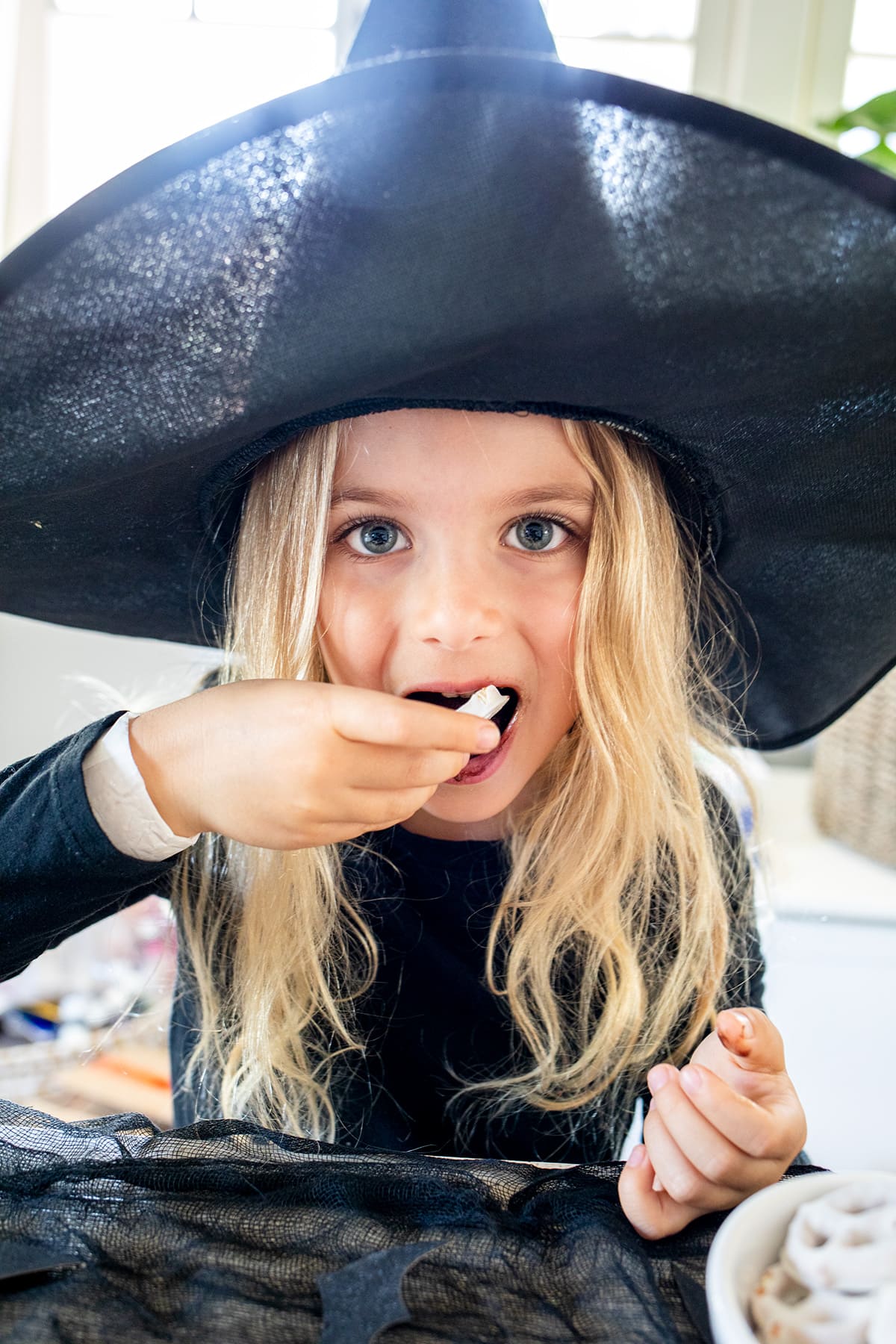 If you make this board or any of my recipes, please tag me on social #freutcake and leave a comment and review on this post! I can't wait to see your bat boards. Happy Halloween!