There is something magical about the smell of mulling spices. For years I worked in a day spa and every holiday season we brewed huge batches of hot apple cider with lots of mulling spices for our guests. I probably drank a gallon each year! This year I've decided not to wait for the holidays to enjoy the flavors of apple cider, mulled spices and tart cranberry. This Spiced Cranberry Apple Martini would be the perfect way to toast in a crisp fall weekend. Cheers!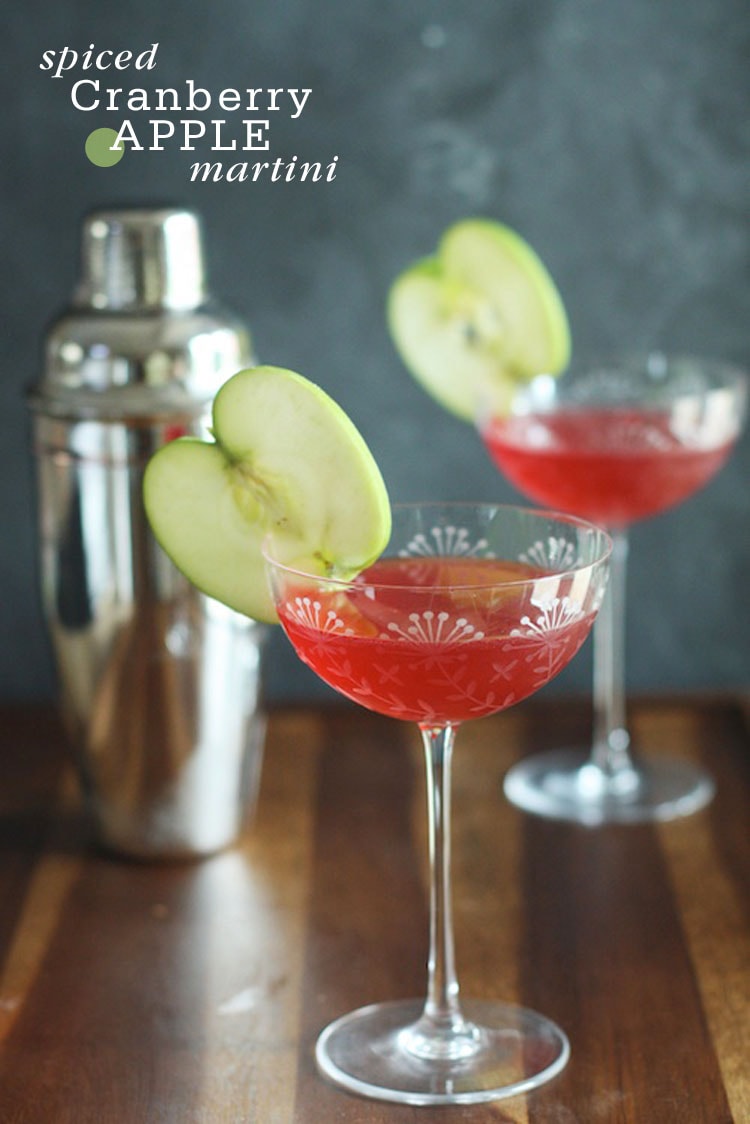 photo & recipe by Set the Table
Spiced Cranberry Apple Martini
2 oz unsweetened cranberry juice
1 ½ oz vodka
½ oz cointreau
½ oz spiced apple syrup
fresh lime juice
For the Syrup:
1 cup apple cider
½ cup sugar
1 tablespoon mulling spices
Directions:
Simple syrup:
1. Combine the cider and sugar in a small saucepan over medium heat.
2. Put the mulling spices in a sachet (use cheese cloth and tie with cooking twine). You can also put the spices in the cider mixture loose and then strain them out when it is done cooking.
3. Bring the cider mixture to a low simmer and cook about 5 minutes until the sugar dissolves and the liquid begins to thicken just slightly.
4. Remove from the heat and let steep with the spices for another 5-10 minutes.
5. Transfer to a jar. Cool completely before using.
Cocktail:
1. Place all the ingredients (except the lime juice) in a shaker filled with ice. Shake until thoroughly chilled, 20-30 seconds.
2. Pour into a cocktail glass and serve with a squeeze of lime juice and a slice of green apple on the rim.