Do you want to taste the most exquisitely perfect margarita in the whole wide world? Well, take a sip of this St. Germain Margarita and prepare to be transported to sweet, floral & tart, cocktail heaven.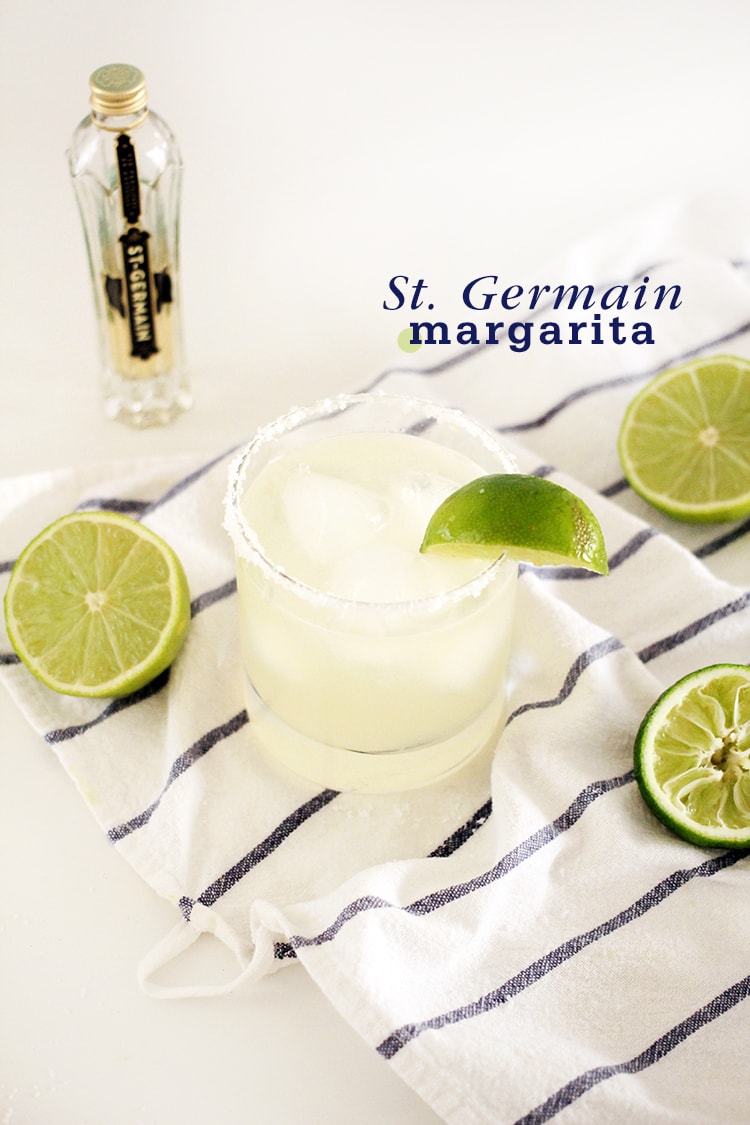 Nothing beats a homemade margarita with plenty of fresh lime juice, smooth silver tequila (I really like Hornitos, Plata), and rock salt. But what really sets this margarita apart is the Elderflower Liqueur. The floral notes of St. Germain pair perfectly with the tart lime juice and make an excellent substitution for traditional Triple Sec.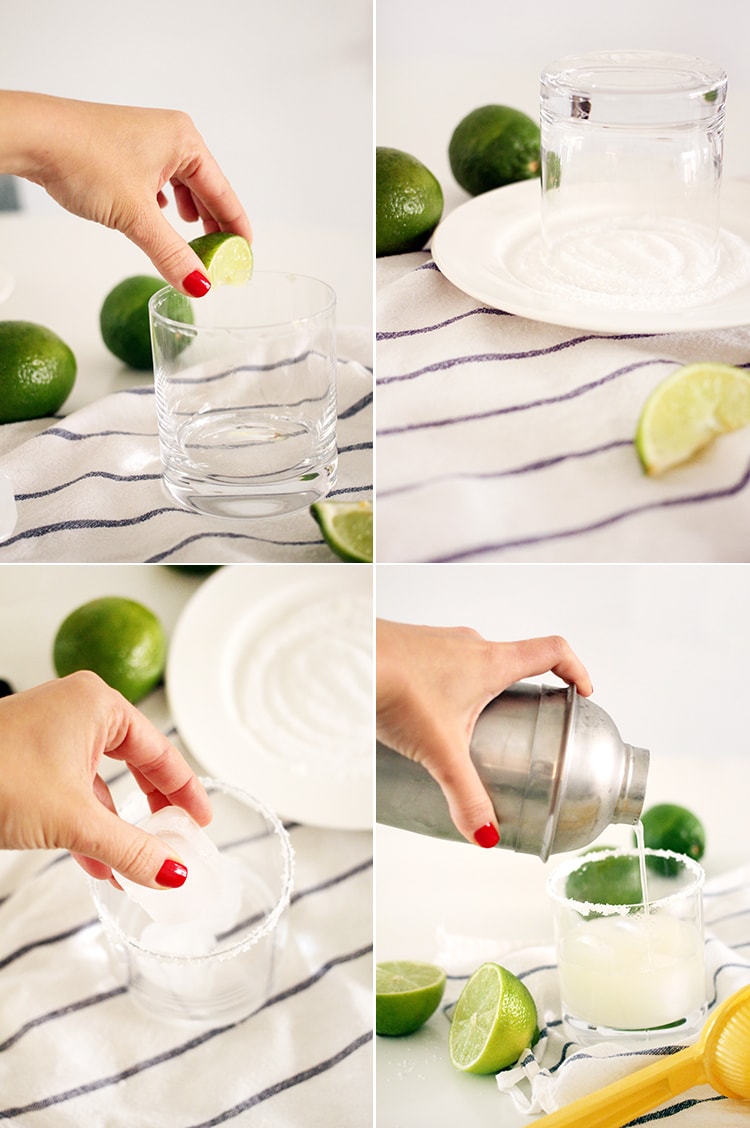 Shake the entire cocktail over ice and pour into a salt rimmed margarita glass or tumbler. This is a cocktail that comes together in no time and can easily be made for one or for a crowd. Now all I need is a big bowl of chips and homemade guacamole and my Friday will be complete.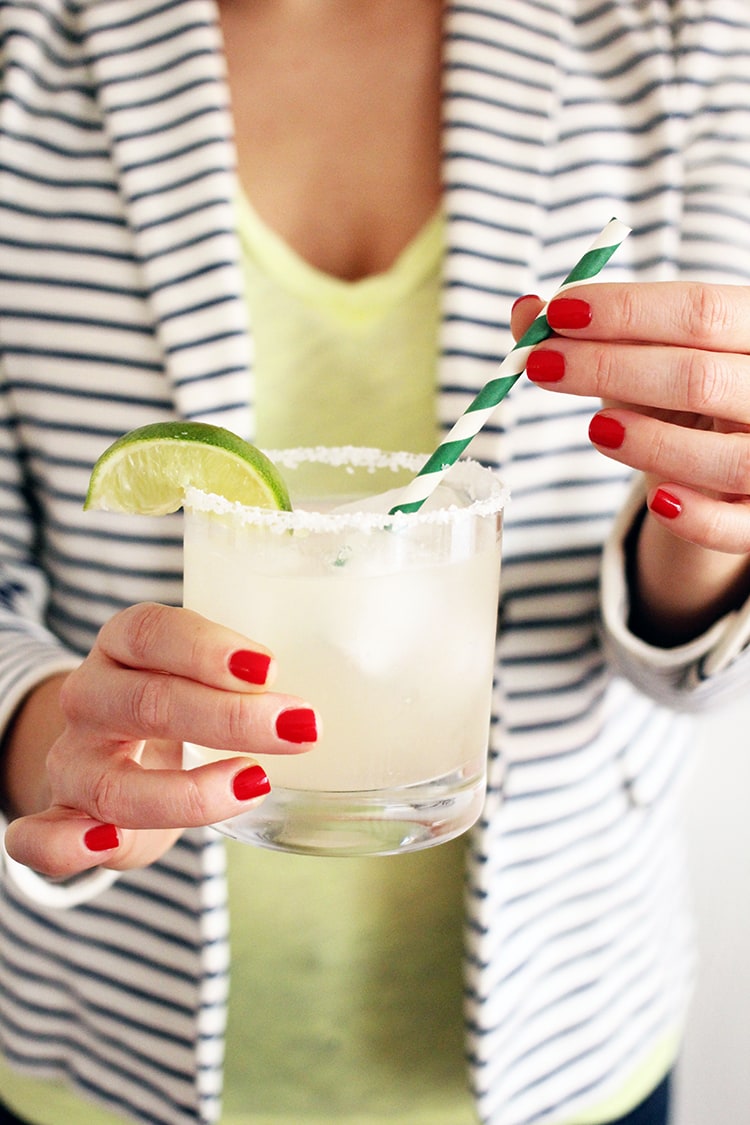 Enjoy your weekend and make a St. Germain Margarita, I promise you won't regret it. Oh, and let me know how you like it! This really is one of my favorite cocktails of all time. Cheers!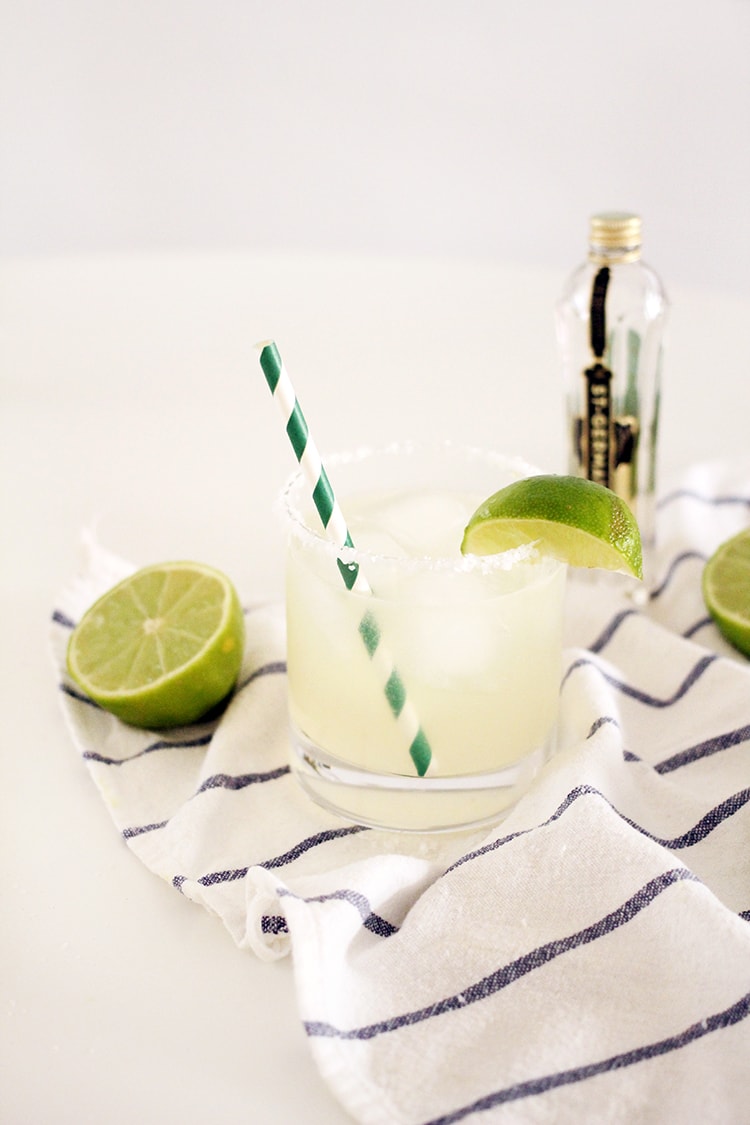 Photos by Leah Bergman / Second to last photo by Marisa Mangum
St. Germain Margarita
makes 1
1 ½ ounces silver tequila
1 ½ ounce St. Germain Elderflower Liqueur
½ ounce fresh squeezed lime juice
Coarse sea salt
Directions:
1. Rub a slice of lime around the rim of a margarita glass or tumbler and dip into coarse sea salt. Fill with ice cubes and set aside.
2. Combine tequila, St. Germain and lime juice in an ice-filled cocktail shaker and shake until cold. Strain into prepared glass.
3. Sip and enjoy!